Touchscreens were initially introduced to understand how people would feel if physical buttons were removed from their beloved devices. And things took a totally different direction altogether. Today touchscreens have become main-stream, replacing physical keys and buttons in mobile phones, laptops and tablets, all of which have touchscreen variants that are loved by people the world over.
Users initially had to literally wrestle with touchscreens in order to get what they wanted. As the technology evolved, though, we came to see newer and more advanced touchscreens that are able to recognise even the slightest touch.
Today touchscreens provide flexibility, especially with smartphones in which users need to take care of so many functions. Pinch to zoom, flip and swype are some functions of smartphones that help in getting work done faster with the help of touchscreens &#151 not to forget the ease they add to device management.
Today every smartphone manufacturer is trying to manufacture phones with touchscreens that offer the best possible experience to users. Here we have the top three phones with the best touchscreens, which are fun to use while helping to get things done better.
iPhone 3GS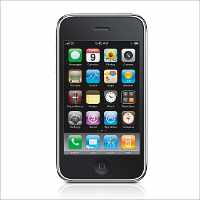 Successor to the third generation iPhone, which was launched in 2009, it is still one of the best touchscreen phones in the world.
The 3.5 inch touchscreen on this device does not display high definition, as most of its competitors do, but its 320 x 480 Pixel Resolution coupled with interface optimisation makes it brilliant nevertheless.
The touchscreen on the iPhone 3GS is regarded as one of the most sensitive and responsive to the slightest touch.
With a price tag of $499 (approximately Rs 25,000) for the 16 GB version, this phone offers superb value with a great bunch of features, but Apple should do something about its pricing policy in India as its phones, at Rs 35,000, are overpriced here compared to other countries.
Samsung Galaxy S I9003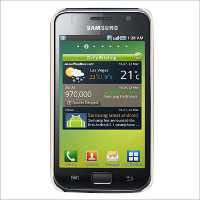 Samsung Galaxy S I9003 is like a breath of relief for those who are on a limited budget but still need an exciting smartphone that offers both features and value for money.
The Galaxy S I9003 has a 4 inch Super Clear LCD that displays vibrant images. The touch panel is protected by scratch resistant Gorilla Glass, which gives it the strength to endure Indian conditions and stay new for longer.
At Rs 20,000, it does not hurt the pocket of an average buyer either. The phone's low price, however, does not signify that anything is missing from the device.
For the price, users get a 1 GHz processor, 4 GB onboard memory, and connectivity options with a frontal camera so that they can make video calls.
HTC Incredible S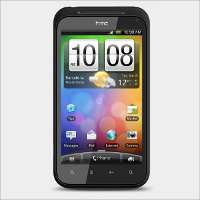 The HTC Incredible S is an incredible Android marvel &#151 a 4 incher that has one of the sweetest touchscreens among smartphones in India.
The revamped HTC Sense user interface works flawlessly in conjunction with the touchscreen. The 1 GHz processor, along with 768 MB RAM and 1.1 GB ROM, ensures faster and flawless performance.
The touchscreen of this phone has Gorilla Glass for protection against scratches, but nothing will protect it against smudges and fingerprints, which may appear inadvertently on the screen thanks to the tropical Indian weather.
Its Rs 30,000 price tag will pinch some users, but this phone does offer great value for money.