The Micromax Canvas Nitro A311 was launched in December 2014 at Rs 13,574 but is now available for about Rs 8,000. But after nine months of its launch, is Nitro A311 still attractive?
To find out the answer, we compared it with the new Asus Zenfone Go which was launched in India earlier this week at Rs 7,999.
So let's check out how the devices fare against each other, on paper.
Design
Asus's ZenFone series has got good reviews for their design and the Zenfone Go too comes with the same design elements such as curved body that makes it quite comfortable to hold. It comes in attractive colours including red, white and black. Its front panel is especially attractive compared to a majority of affordable devices. The bezel under the display in the front comes with the iconic concentric-circle design while above the screen lies a silver colour speaker grill that gives a good contrast to the black display.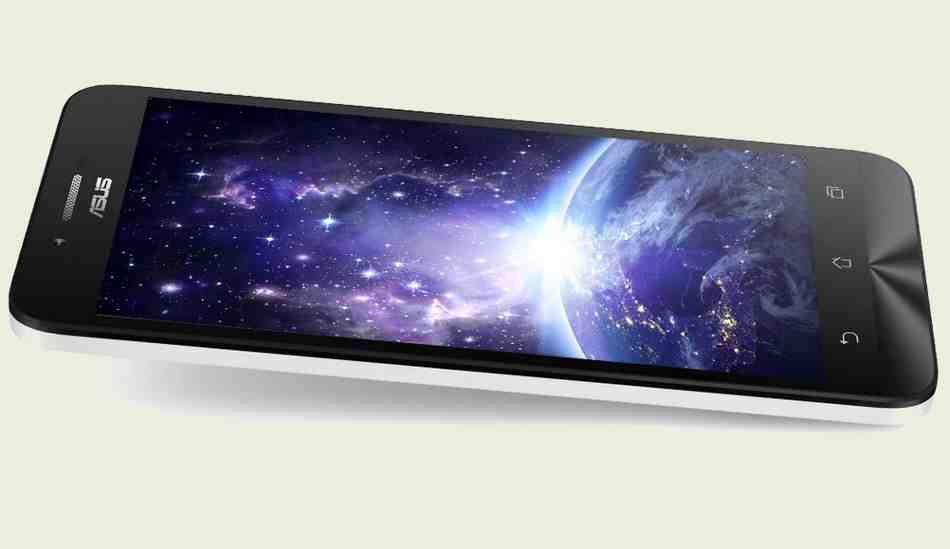 The Canvas Nitro A311 comes in Pristine White and Mystic Blue colours has a faux-leather back cover with stitched design that was once introduced by Samsung in its mid-range devices. The A311 has a slim body with even thickness all around. Its front panel also looks dull as it does not have any design effect like the Zenfone Go. However, there is aluminum colour speaker grill above the display that breaks the monotony of the full black front panel of Nitro A311.
As far as figures are concerned, the Asus Zenfone Go measures 144.5 x 71 x 9.98 mm (LxWxH) and weighs 135 grams with the battery. The Micromax Canvas Nitro measures 141.3 x 71.9 x 8.9 mm and tips the scales at 154 grams.
Note that both the phones come with 5 inch HD IPS displays. The Micromax Canvas Nitro also has an oleo-phobic coating, that prevents oily smudges, but this feature is likely to be redundant for most of you as we hope you will be using tempered glass screen protectors.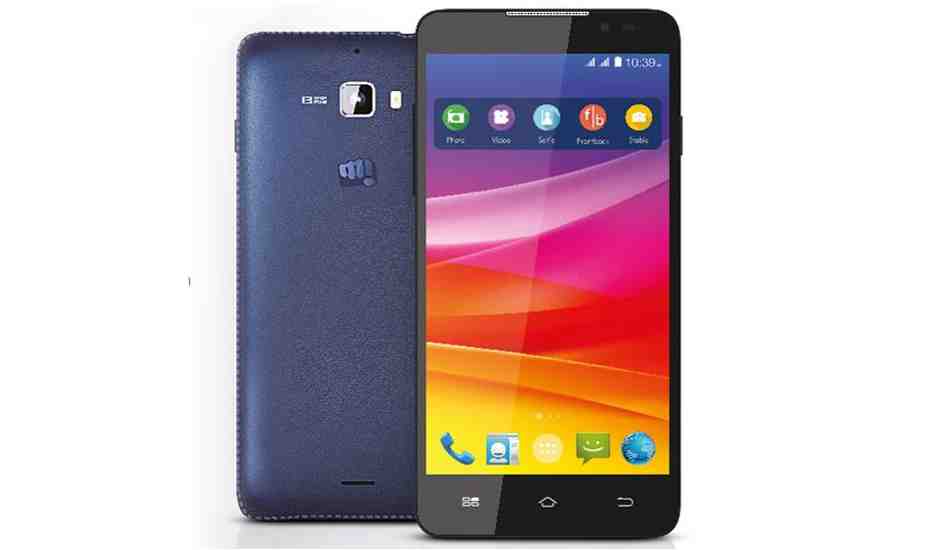 Processor & Memory
The Micromax Canvas Nitro A311 is armed with the octa-core MediaTek MT6592 processor, clocked at 1.7 GHz, which runs alongside 2 GB of RAM. Its internal memory stands at 16 GB to which you can add another 32 GB via a micro SD card.
On the other hand, the Asus Zenfone Go has a quad-core MediaTek MT6580 processor clocked at 1.3 GHz, which runs with 2 GB of RAM. It too offers 16 GB of built in memory to which you can add another 64 GB via a microSD card.
The Micromax Canvas Nitro is certainly ahead of the Asus Zenfone Go, but the Asus handset holds on to some dignity as it has the superior storage.
Software
The Asus Zenfone Go comes with Android Lollipop with ZenUI custom interface, while the Micromax Canvas Nitro runs on Android KitKat with mild customisation. There is only one winner in this round, the Asus Zenfone Go.
Battery
The Micromax Canvas Nitro is equipped with a 2500 mAh battery that claims to offer up to 10 hours of talk time or 320 hours of standby. However, Micromax has not elaborated further , while the Asus Zenfone Go brings a 2070 mAh battery to the table. However, Asus hasn't stated how much backup the battery will provide.
Camera
The Asus Zenfone Go is armed with an 8 megapixel auto focus rear camera with F2.0 aperture. It also offers a 2 megapixel fixed focus front camera.
The Micromax Canvas Nitro has a 13 megapixel primary shooter and a 5 megapixel selfie shooter.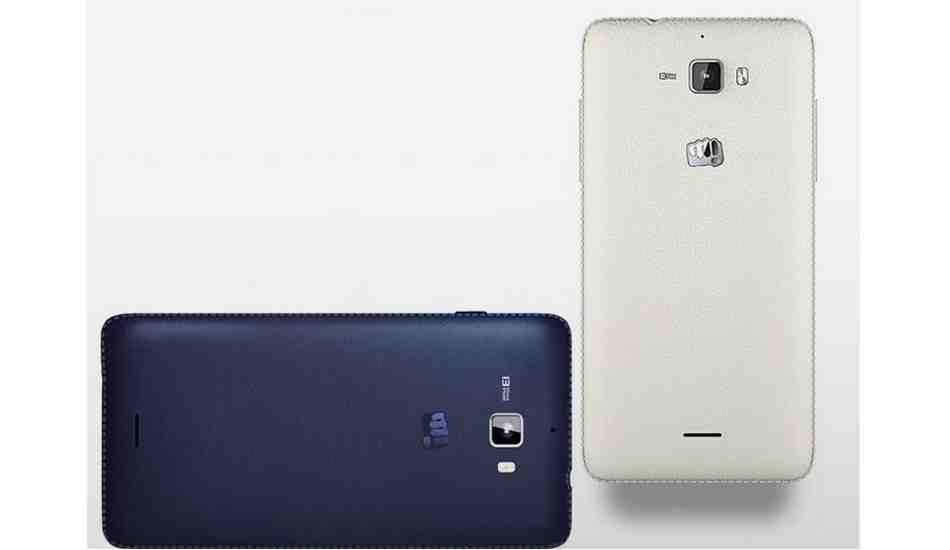 So in terms of figures only, the Micromax Canvas Nitro has definitely the upper edge in the camera department over the Zenfone Go. We usually wait for a real world test to call a winner in this round, but unless the Asus Zenfone Go has some extra ordinary image processing, we don't see how it can possibly match the muscle of the Micromax Canvas Nitro's sensors.
Connectivity
The Micromax Canvas Nitro and the Asus Zenfone Go are dual-SIM phones with 3G, GPS (A-GPS), Bluetooth 4.0, and WiFi.
Conclusion
These two are closely matched when it comes to the display, battery, and connectivity. The Micromax Canvas Nitro looks much better in camera and processing departments while the Asus Zenfone wins the OS and storage rounds. We would go for the Micromax Canvas Nitro in the hopes that they offer an update to Android Lollipop at some point. However, if you want a stylish phone with decent performance and not bothered by the numbers, go for the Asus Zenfone Go.