Asus had unveiled the world's first Tango-powered and Daydream-ready smartphone, the Zenfone AR at CES 2017 show held earlier this year in January. Now Asus is all set to launch Asus ZenFone AR smartphone in India on January 13 as the company has started sending media invites for the launch event to be held on July 13. Just yesterday, we reported of its expected launch in India soon and now the company has given clear indication of launching the Zenfone AR in India.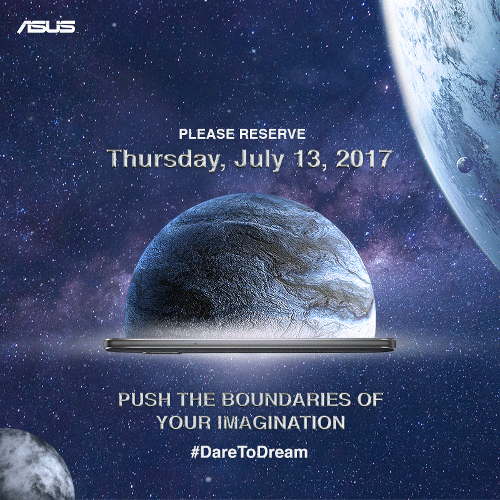 Asus Zenfone AR is the second smartphone, after Lenovo Phab 2 Pro, which comes equipped with Google aspirational project, Tango. The smartphone also supports Google Daydream VR, which makes it the first smartphone to feature both Tango and Daydream technologies.
For those who are not aware, Tango is a technology platform developed and authored by Google that uses computer vision to enable mobile devices, such as smartphones and tablets, to detect their position relative to the world around them without using GPS, while Daydream is Google's take on the high-quality mobile VR experience. Though Phab 2 Pro was the first device to come equipped with Tango it was let down with some mediocre specs, but the Zenfone AR is a true flagship device which comes with some insane specifications.
The device comes with a 5.7-inch WQHD Super AMOLED display with a screen resolution of 2560×1440 pixels, which makes it an ideal device to run augmented reality apps. Under the hood, the Zenfone AR packs a Qualcomm Snapdragon 821 processor, which the company is optimised for Tango. Though Qualcomm unveiled its state-of-the-art Snapdragon 835 processor, Asus says that ZenFone AR was developed in close cooperation with Google to deliver the best Tango and Daydream experiences. The device is also the first to sport a whopping 8GB of RAM and the company has also promised that the device will come in different variants including a 6GB of RAM and storage option ranging from 32GB to up to 256GB.