The original Asus PadFone, which began the trend of hybrid mobile phones, is going to be upgraded to Android's latest Jelly Bean operating system in the coming week. Asus Sweden has confirmed this through their Facebook page saying that the Asus PadFone device will be receiving its first ever Jelly Bean 4.1 upgrade in the coming week. However, the update will take time to reach other countries.
Besides the new operating system, the update is expected to bring features like a better dictionary for word prediction, along with a much improved camera preview as well as an improved clipboard and a file manager.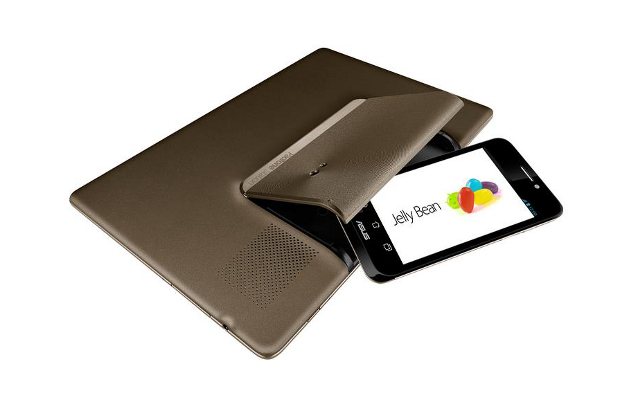 The Asus PadFone runs on Qualcomm Snapdragon S4 dual-core processor clocked at 1.5 GHz. The PadFone comes with a 4.3-inch display with 960×540 pixel resolution with multitouch capabilities. At the rear of the PadFone, there is an 8-megapixel camera capable of HD video recording and also there is a VGA front camera for video calling. The PadFone features 1 GB of Ram memory along with 16 GB internal memory and the usual connectivity options including 3G, WiFi, Bluetooth and GPS.
The PadFone comes with a PadFone Station with a docking slot for the smartphone that converts it into a 10.1-inch tablet multiplying its utility. All in all, the Asus PadFone works as a smartphone as well as a full featured tablet.