Apple will remove the compulsion of feeding password to download the free apps from the Apple App Store. This change is being tested out in the iOS 6 beta update meant for iPhone, iPod touch and iPad tablet. That will relieve several iOS devices users who love downloading free apps. The CultofMac blog noticed this change in the iOS 6 beta 3 seeded recently.
The Apple iOS based device users could download the free as well as paid apps from the App Store. However, even after three major updates, the users still have to feed in their Apple ID password every time to download the apps. Most annoying part was to do the same thing even for the free apps.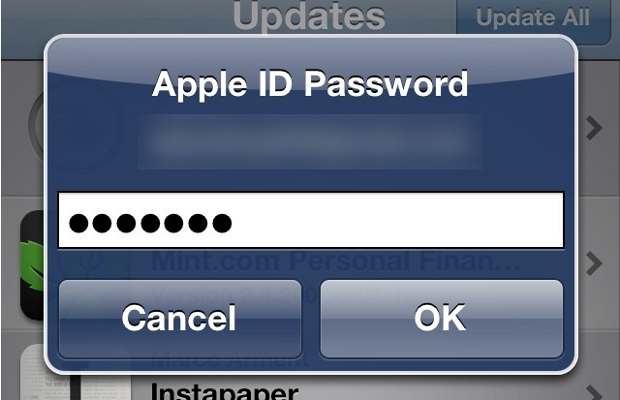 With the iOS 6 update, Apple plans to bring some changes to that routine. Most recent build of iOS 6 beta 3 hinted that the users will not have to feed in password for downloading free apps. That takes quite a lot of work off the users and also makes the task of the developers bit tougher. For these free apps will go through stricter scanner during the approval processor to check for any sort of loopholes.
Once the iOS 6 update is rolled out sometime in late August, the users will have to feed in password only for downloading the paid apps. That means whether you are downloading free apps, updates or even previously purchased items, you will not have to feed his password all the time.