Apple, the maker of iPhone and iPad series devices, is reportedly in talks with big music labels to introduce its iTunes Radio service for the Android platform. As per the report of Billboard, Apple is planning to introduce on-demand music streaming service via iTunes app for Android platform. Currently, the iTunes Radio service is available for the iOS platform only.
Apple's iTunes is quite a popular digital music store and has been jumping milestones in terms of digital downloads year on year. However, in last two years, there has been rise of on-demand music streaming services and several have gained phenomenal popularity across the globe. Spotify, Beats Music, Rdio and several other on-demand streaming services exist to provide enough alternatives to the Apple iTunes Radio.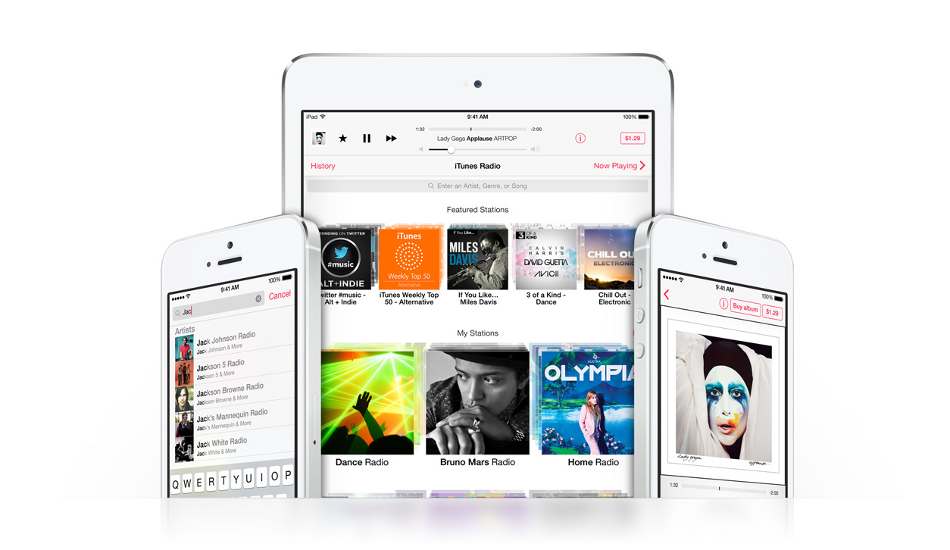 On-demand music streaming services usually offer two models – free streaming with ads and paid subscription to remove the ads. For those who do not mind the ads can easily opt for the former.
The iTunes Radio service, which requires iOS 7 running device, is currently available only in the US and Australia. However, Apple offers subscription based iTunes Match service that keeps all the music purchased from iTunes or elsewhere synced between all devices and even access it from iCloud storage. The iTunes Match service is available for Indian iOS device owners at Rs 1200 for a year.
Apple's current talks with the music labels are premature and iTunes Radio, that was launched in September 2013, has a long way to go. Recently, Indian music streaming service Dhingana was acquired by Rdio which plans to introduce its Rdio on-demand music streaming service in India were shared.