Skyscanner, a global travel search engine, has recently launched an application for Android and iOS devices which allows travellers to search, compare and book hotels all over the world. Note that there is a Skyscanner app to book flights too while the hotel app goes by the name Skyscanner Hotels.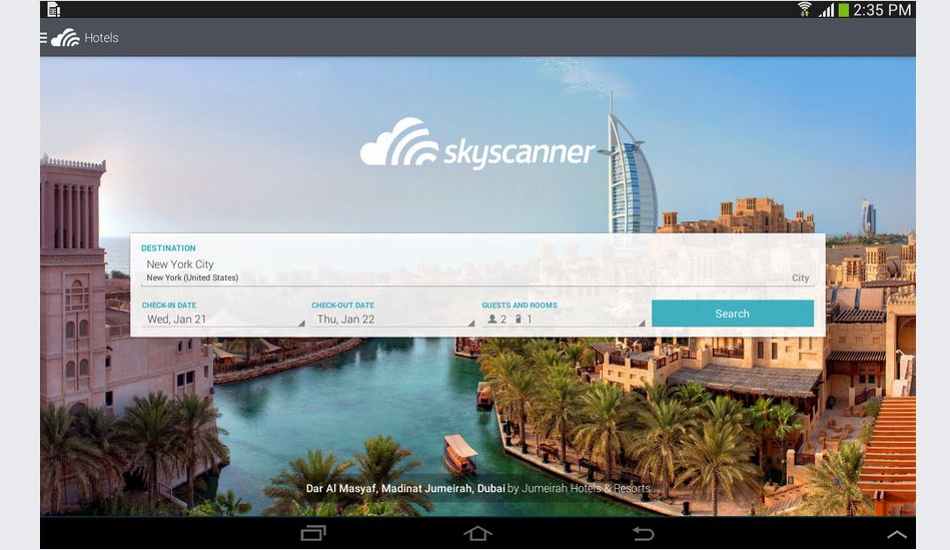 "An extension to Skyscanner's web Hotels service, the mobile app will display unbiased results with the best rates, giving travellers a simple way to uncover the best price at the perfect hotel," claimed Skyscanner.
Skyscanner's Hotels app puts hotel photos at the center of the app's comparison feature, and makes it easy to swipe through images without having to leave the results page. The app also offers tools that can add to a traveller's decision making process, including a map view that shows lodging options by location and points of interest, a feature that allows users to save options for a later decision, and a side by side comparison component to see how each accommodation measures up. The app also takes advantage of live room availability updates.