Amazon recently started its online retail services on select products in India through its official website. Now the company has launched Amazon Mobile app for the Indian consumers to browse and shop the products offered through Amazon India. The Amazon Mobile app is available for the Android 2.1 Eclair or higher update running smartphones from the Google Play Store.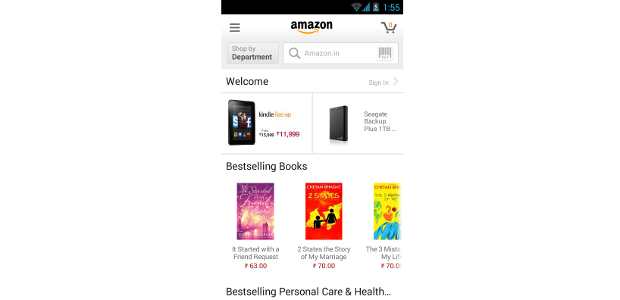 The Amazon Mobile app allows users to browse and purchase the products that are also visible on the Amazon India website. However, to place an order, new users will be required to create an Amazon account. Existing users can simply use the Amazon India login credentials.
The Amazon Mobile app is also available for the tablet form factor. Do note that, there is no separate app for the Amazon India users. One simply has to download the Amazon Mobile app and will be asked to change the region to Amazon India.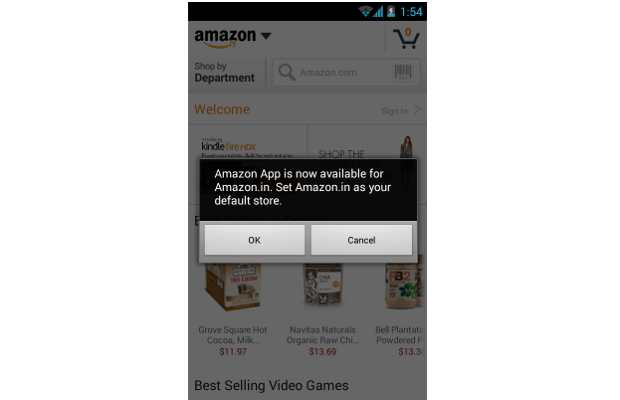 Amazon has been offering great discounts on several products ranging from movies to mobile phones. Amazon competes directly with the similar offering – Flipkart that has existing in India since last couple of years.