Bharti Airtel has reduced its 3G data tariff plans to lure users after BSNL reportedly slashed its prices by about 75 per cent.
Unlike the previous strategy of offering different data plans in different circles Airtel is now offering identical 3G data tariff plans in all its circles in India. Except for a few special schemes the tariff plans are the same for both prepaid and postpaid users.
Now, Airtel is offering its prepaid users 30 minutes of internet surfing for just Rs 10, with validity of one day. The same pack used to cost Rs 49 (in Delhi/NCR).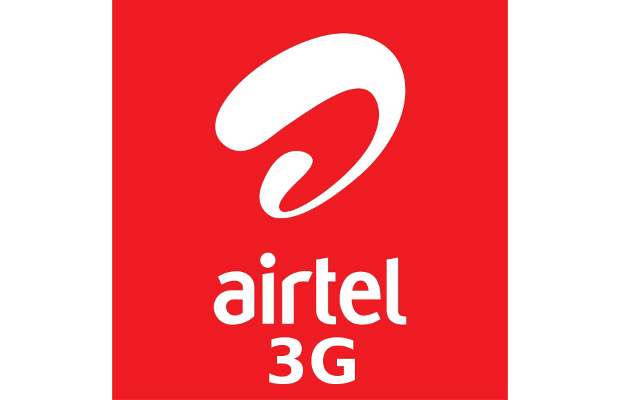 Similarly, now Airtel prepaid users can have 150 MB of data for seven days for Rs 45. Earlier, for Rs 65, Airtel was offering only 80 MB of 3G data with validity of just three days.
Likewise, Rs 100 will now fetch you 300 MB of data with 30 days of validity whether you have Airtel prepaid or postpaid. In contrast, earlier, Rs 100 used to bring only 200 MB of data for 30 days.
Now Rs 450 will bring you 2 GB of data that you can enjoy over 30 days. Earlier, for the same price, Airtel was offering only 1.2 GB of data.
Interestingly, for 10 GB of data now you have to shell out Rs 1,500 irrespective of whether you have a postpaid or prepaid connection. Earlier, the same plan used to cost Rs 1,250.
New scheme
Airtel has also introduced additional data usage packs, called Smartbytes, for its postpaid Airtel mobile customers on 3G.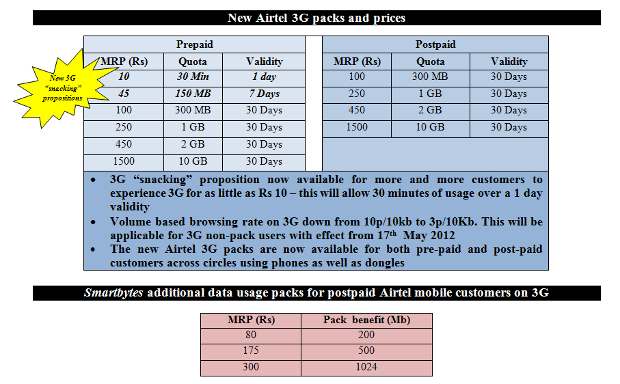 With Airtel 3G Smartbytes, postpaid mobile customers will now be able to continue enjoying uninterrupted access to high speed browsing on their mobile devices even after exhausting their monthly data limits.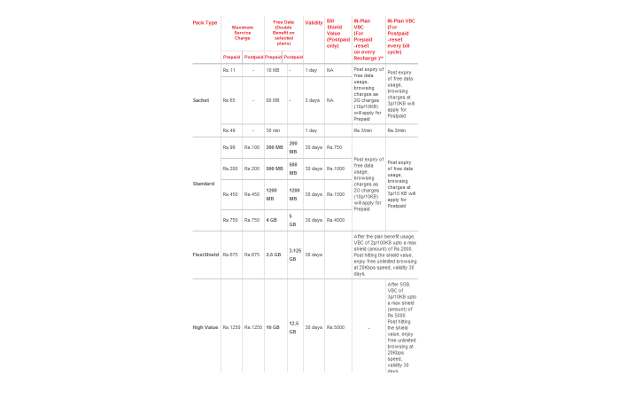 Airtel 3G Smartbytes are available for Rs 80, Rs 175 and Rs 300 with which you can have 200 MB, 500 MB or 1024 MB of data usage.
The new 3G data packs are now available in all the circles of Airtel.