Adobe has launched a new application called Adobe Voice for users to engage in storytelling through videos. Take the music, graphics, video and record your voice to create an animated video stories that can be shared with others using the Adobe Voice app. The Adobe Voice app is available for the Apple iPad tablet and can be downloaded from the Apple App Store.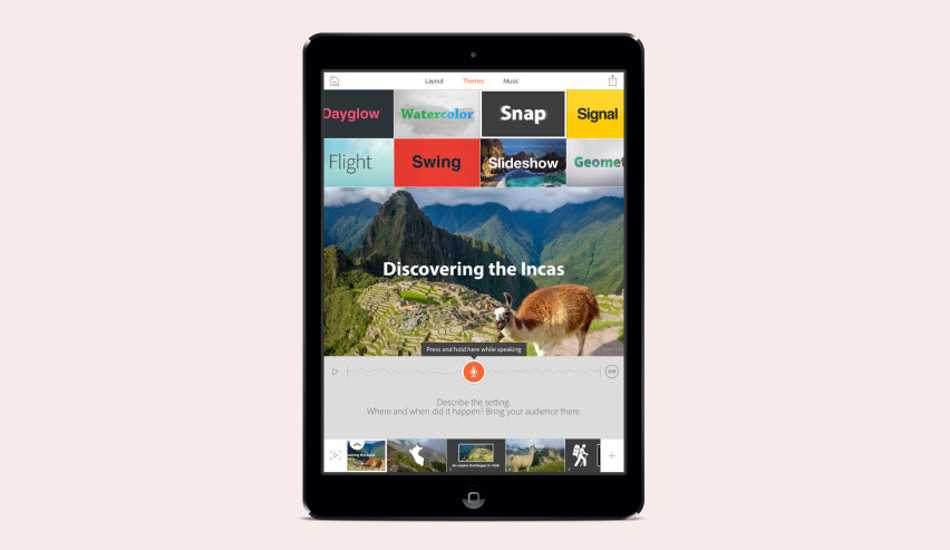 Adobe claims the app to be super fast and extremely simple to adept. With touch-based interaction, the users can bring in the multimedia on their tablet or from the web to the app. One can also record voice, one line at a time, to be integrated in a particular story.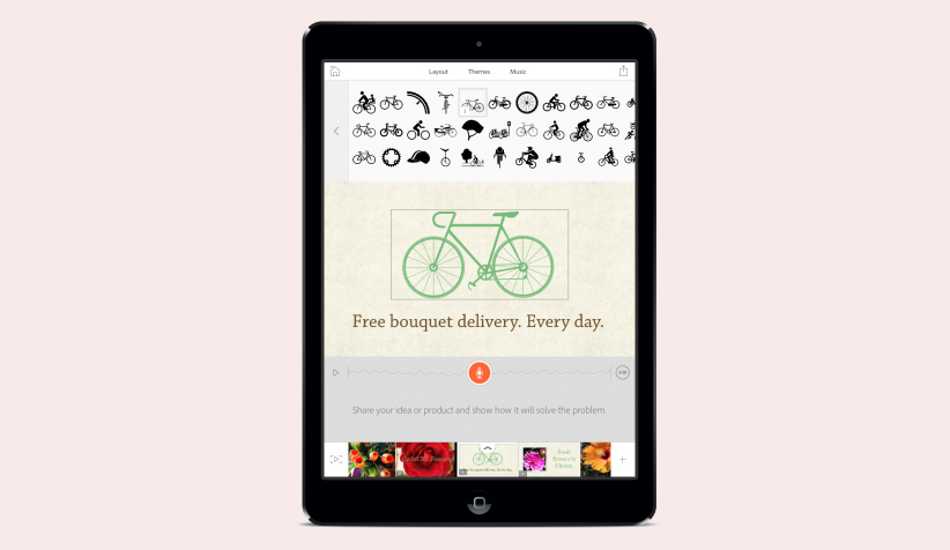 By default, the app comes with over 25000 icons and millions of images to choose for adding to a particular video story. Every element of the video right from fonts to motion effects can be customised with touch-based controls.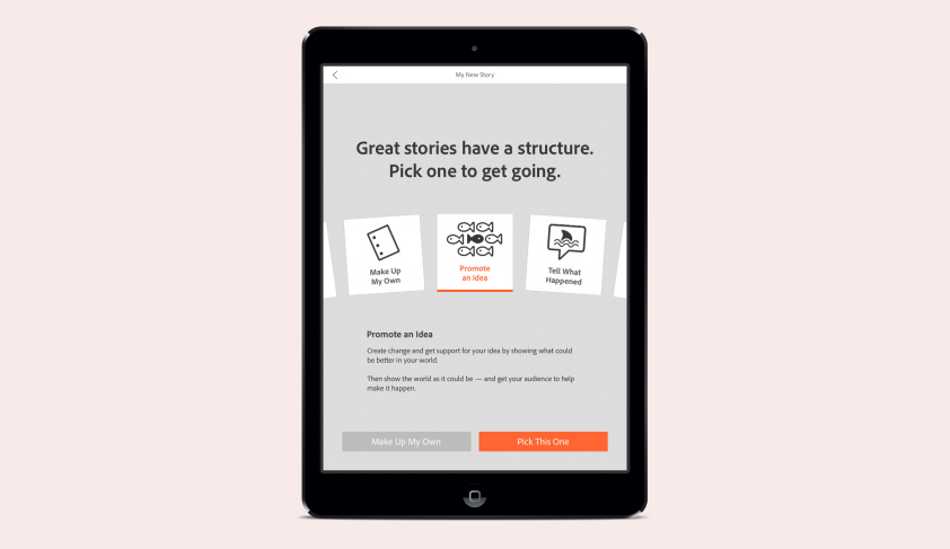 Adobe Voice aims to compete with the Storyteller app introduced by Nokia for the Windows Phone devices. Samsung also has a similar app in the new Galaxy S5 and Apple offers the combination of iPhoto and iMovie for the same purpose. However, the Adobe Voice brings everything in one app and capability to create professional like videos.