Google+ is a one stop solution for most social networking needs but as many might not know Google+ also allows users to create video hangouts and lets them save their pictures and videos directly from their devices using the complementary 5 GB storage space that Google offers its users. So if you are also looking for an upload service for your device read on.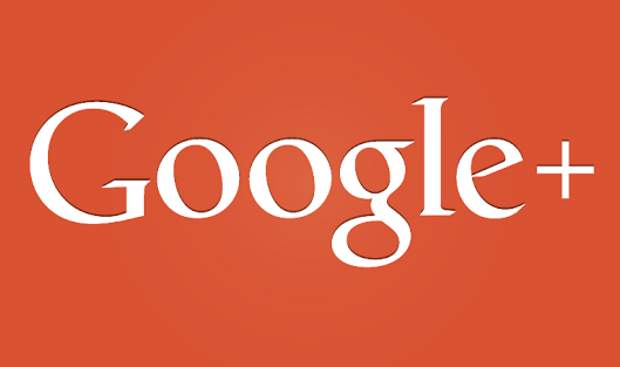 Google+ application is available from the Google Play store for devices running Android Ice Cream Sandwich and prior versions while it comes as an integrated application for devices with Android Jelly Bean operating system.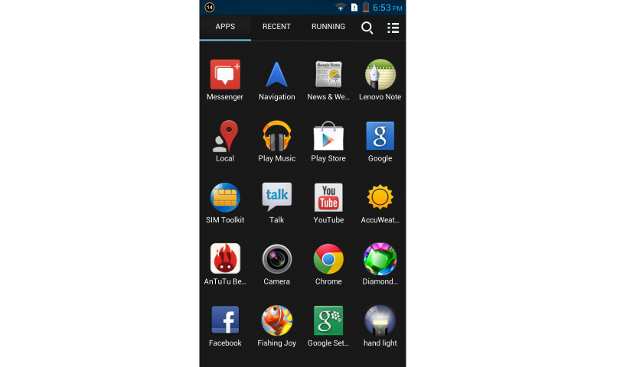 Here's how you can get the instant upload feature using Google+ on your Android device.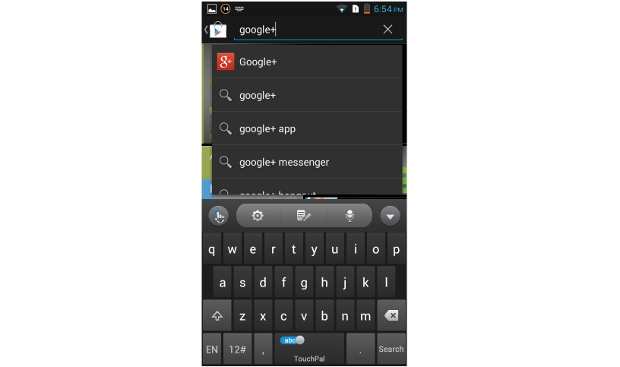 For new users
Step 1
If you have the application installed on your device skip directly to step 4; otherwise access the Google Android marketplace application from within your phone's application menu or from the home screen where the market icon is.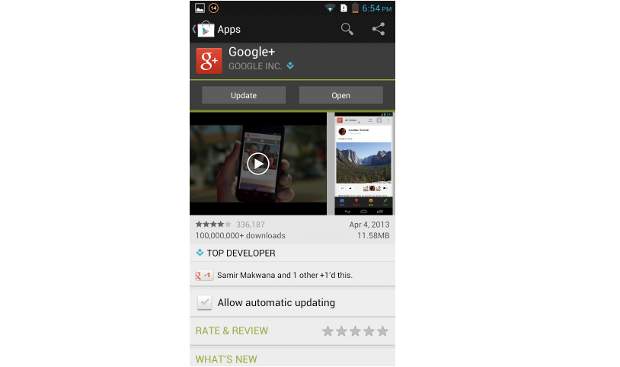 Step 2
Once the Android Market application opens, try locating the application under the utilities tab. You can also use the search widget of the application to find the Google+ application. Alternatively, use the link to get the application and install it. This is a free to use app and has been tried as well but from a security point of view make sure to read the permissions asked by any application.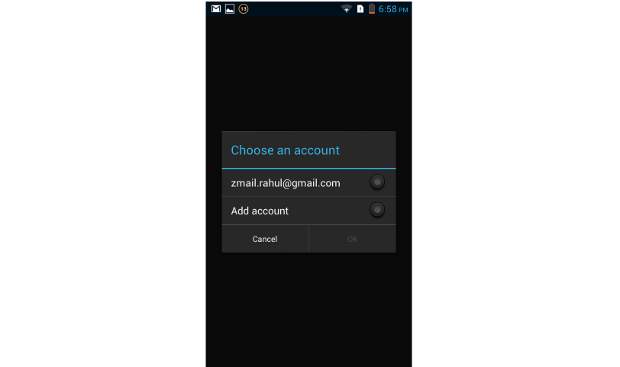 Step 3
Upon installing the application, start, or run, it. You can also exit the Android market application and run it from the main applications menu.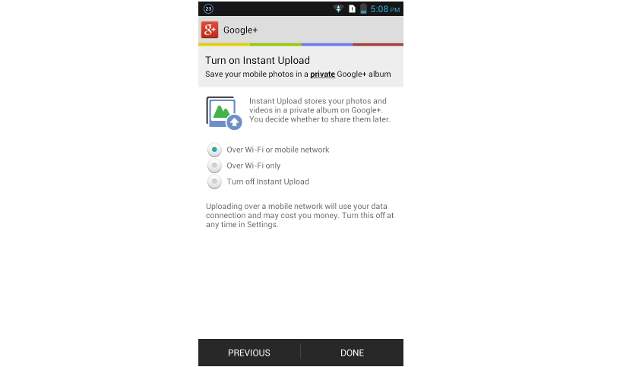 Step 4
One you run the application it will automatically log you in via related services using the already available credentials from your device.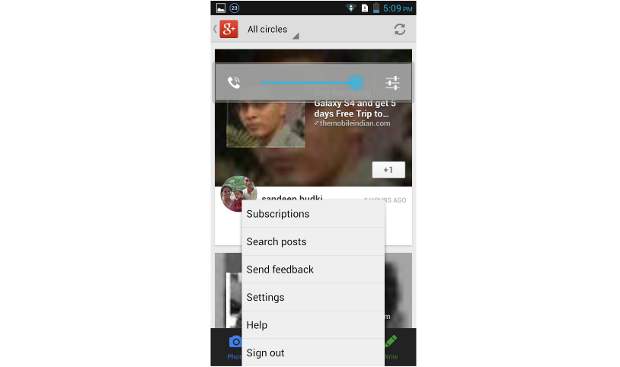 Step 5
The next screen will prompt you with several features. And the screen after that will prompt you for the Instant Upload feature. Select the desired upload method from the various options including 'WiFi only' and 'WiFi and Cellular'.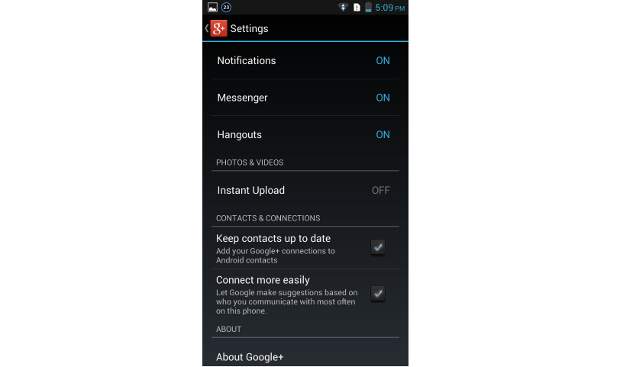 Options for existing users
Chances are that the feature might already be available for you, but in case it is not here's how to enable it.
Step 1
Open the application and hit the options (hardware) key on your device to bring up the options menu. Select the settings option from the given choices to proceed further.

Step 2
Now from the settings menu scroll down to the Instant Upload option. If the option is already enabled then you can exit the application or else proceed further.
Step 3
Enable the Instant Upload feature and the device will move to the settings of this feature. Most important is when to upload. Select that to proceed further.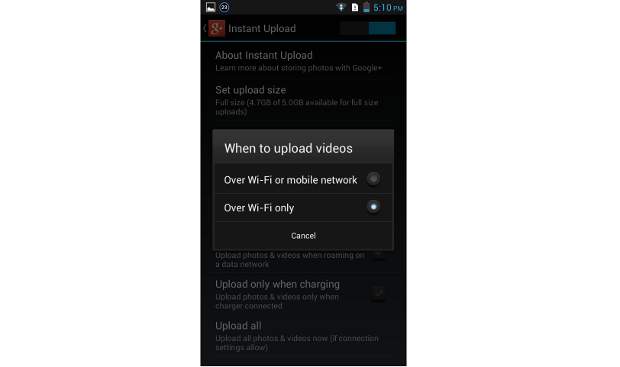 Step 4
The device will prompt you for the connectivity method for Instant Upload. Select the desired upload method from the various options including WiFi-only and WiFi and Cellular.