Many times, our dedicated signatures for Gmail are not added to the emails we send from our Android device. This is primarily because when the email is sent from an Android device, it is sent directly to the recipient through the Gmail servers dedicated for Android. You will have to have a dedicated signature on your Android device as well if you want your emails to have a signature on them.
Here's how you can set this up:
Step 1
On your Android device locate the Applications home key and press it. The applications home key is generally in the lower middle portion of the screen
Step 2
Once the applications homescreen opens, locate the Gmail application icon and press it.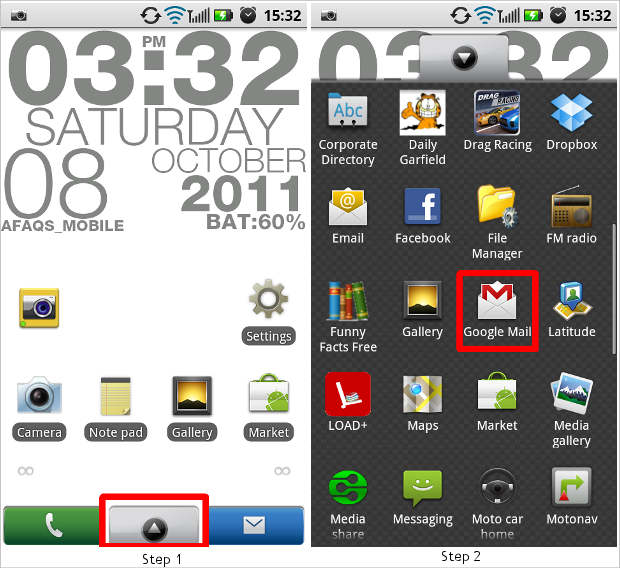 Step 3
The application will then open your linked Gmail account and show you the emails in your account. If not then it might take some time to synchronise your email account with the Android device's account.
Step 4
Press the options key on the device to open the Options menu of the Gmail application. From that select Settings.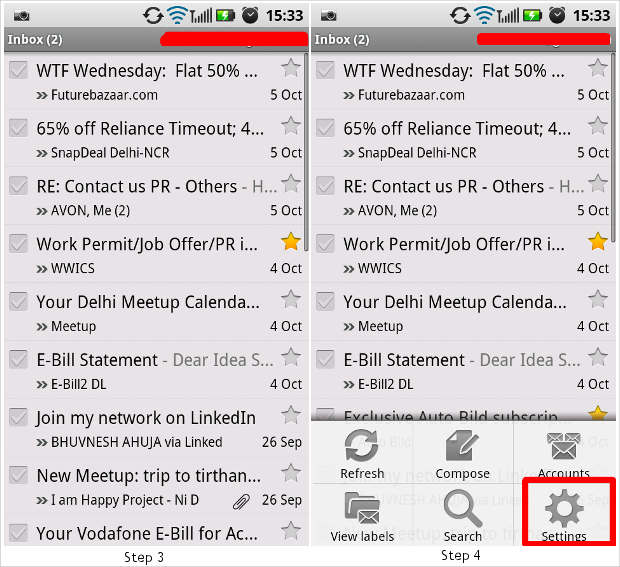 Step 5
The next screen will display the settings of the Gmail app. Here you can see a number of options. Select Signature.
Step 6
The following screen will open in the form of a prompt with a text box. Now enter the desired text or numbers as your signature and press OK.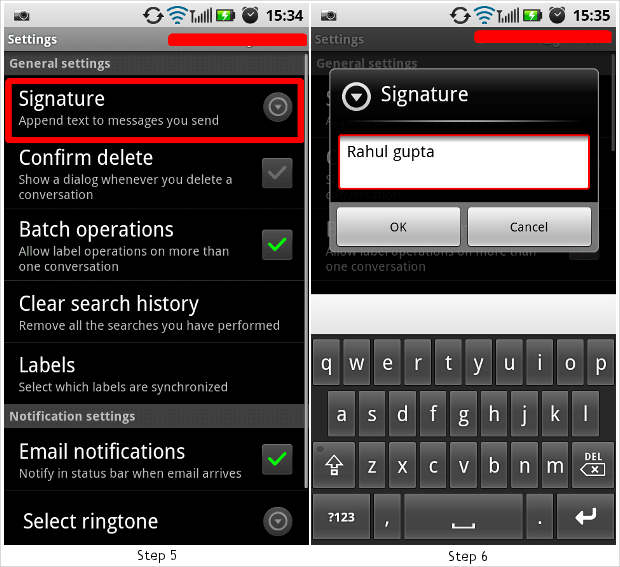 Step 7
Once done, exit from the signature and the settings menu and once again press the options key to open the Options menu. From the options menu select Compose to open a new mail.
Step 8
Now you can see the entered signature automatically appear on each mail that you compose and send from the device. You can also modify the signature easily by repeating steps 4 through 7.