What consumers want from their smartphones is a no brainer. A great looking phone with a great camera, negligible bloatware, a reliable battery, 5 inches or more display screen size and enough memory options to run and store all the offerings streaming into our phones now. Most phones fall short on one or the other of these requirements, and when they do deliver, the price becomes a hurdle too high for most.
Mobiistar, an emerging player in the handset space, truly surprises with the X1 Notch. Here's why the phone recommends itself very strongly, besides the advantage of a brand that has been low on built-up, but high on availability.
Reason 1: Camera
Mobiistar X1 Notch offers the biggest surprise with its AI-powered 13-megapixel front and rear camera. Lets first talk about the front camera. We believe you will find it a challenge to take a bad selfie with this device. Thanks to almost zero noise and grain when you click a selfie, this phone will truly make you feel like the camera knows you too well. The front camera packs in every feature you would want, from detailing to AI assisted beautification shots. Beauty mode, did we say? This one has seven beautification levels, taking care of the biggest complaint against beauty modes. That they are too one dimensional, making it too obvious when you are using them. The camera capabilities have to be tried to be believed.
On the rear side, yes, it has a single camera, but with the support of AI, it will not disappoint you. It delivers faster focus, to capture better and crisper pictures for you and even supports scene detection. No more blurred images, or shaky ones, due to movement after you have clicked the picture and above all low light photography is worth checking out.
Also, this is one mid-segment phone that has left nothing to chance when it comes to its selfie or front camera. All we can say it a budget device but camera quality has not been compromised.
Reason 2: Design
One of the most significant problems with the sub 10K phones has been the giveaway in the form of tacky design. TheMobiistarX1 Notch floors this one, with a gradient shine body and a Notch, helping the phone stand out with a really good looking presence. With a 5.7 inches HD+ screen, don't be surprised if everyone assumes you spent a much bigger amount on this phone than the actual price. Why? TheHD+ 2.5D curved glass display has good colour reproduction, content and video have sufficient amount of detailing and visibility in bright light is a cakewalk.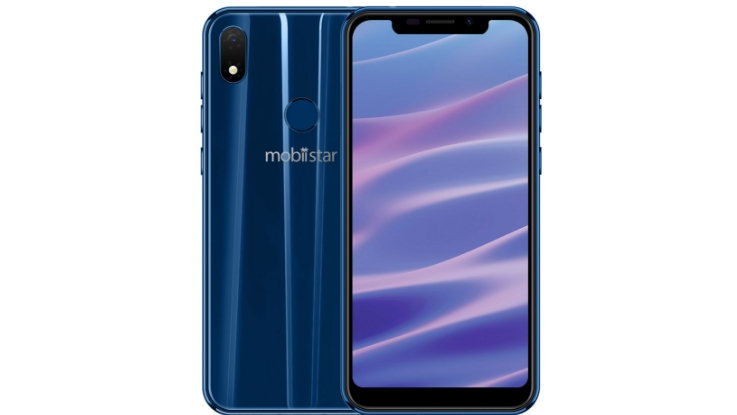 Reason 3: Battery
And now the energy! Even as the world awaits the next big innovation in power storage, theMobiistarX1 Notch surprises again, with a 3020mHAh battery. While impressive, the battery actually surprises with a great power management system, delivering performance that will surprise even people stuck with phones twice as expensive, that always seem to be on a lookout for a power outlet to get charged even before the day ends.
Reason 4: Memory and storage
This is where it gets interesting when most phones in the category start dropping off with lagging images and slowing speeds, theMobiistarX1 Notch, with2 and 3GB RAM options, supporting 16 and 32 GB memory respectively along with support for microSD card that can hold 128 GB data, nails it. Good enough for almost any application a regular user would need, the phone ensures that saving money will never be blamed on as a reason for your slow phone. The phone supports dedicated Dual Sim-Storage set up so, which means you don't have to sacrifice one SIM if you want an extra dash of memory.
Reason 5: Price
Finally, the decider: At Rs 9,499( 3GB RAM, 32 GB ROM) and Rs 8,499 (2GB RAM, 16 GB ROM), the MobiistarX1 Notch hits the competition out of the park, especially with availability in the offline market, when it comes to being wallet-friendly.