The humble ceiling fan, that faithfully kept pace with changing consumer attitudes and expectations by changing its looks and styling so far, has been taken a full notch ahead by Orient Aerostorm, the new ceiling fan launched by Orient Electric.
Positioned squarely in the premium and decoratives category of ceiling fans, this is the firm's response to ever increasing consumer expectations, which have been met so far with design innovations and styling changes. The Orient Aerostorm is aerodynamically designed, delivers highest air delivery of 300 CMM in the segment, runs silently and to top it all, it is beautifully designed, sure to compliment almost any interior space.
Checkout the Unboxing of Orient Aerostorm here:
Powering the Aerostorm is the winglet technology now seen on jet aircraft. While on an aircraft, the winglet design minimizes the vortex to deliver higher air thrust and minimal noise, helping conserve fuel. On the Aerostorm, the same technology principle has been used to deliver higher air delivery, lower the sound further and present a new look. With a curvaceous silhouette and high gloss premium PU finish, the fan aims to please the most discerning buyer. Rounding it all off is an integrated design of top and bottom canopy with spindle cover, and a stainless steel decorative rim on the top.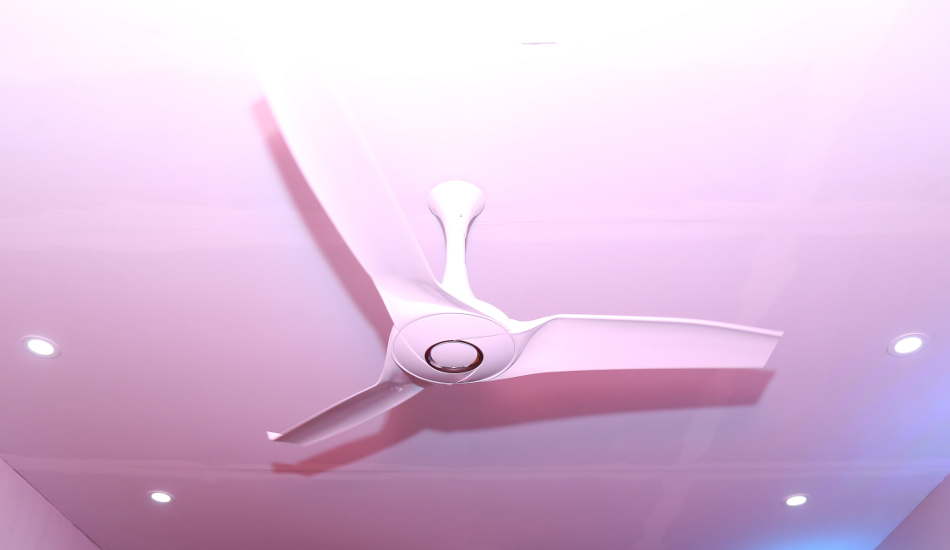 The Orient Aerostorm follows on the success of Orient Aeroquiet – a fan that focused on an important, though the latent need for silence while ensuring highest ever air delivery, backed by 3D aerodynamic design. This was the first fan in Orient's Aeroseries range of fans.
Other highlights on this model include a 100% rust free blades made of high grade compounded ABS, UV metalised Deco rings to compliment the premium looks, the sturdiest and heaviest 18 pole motor design for a 'buy it and forget it ' experience, besides a seamless design to ensure no gaps or clearance between various parts of the fan.
The Key Numbers:
MRP: Rs. 5990
Specifications
Sweep: 1320mm
Blades: 3