Two years back, almost no serious gamer would have considered smartphones as a serious option for gaming. That has changed and how. Today, most of the smartphones which have a high end or even mid-end Processor support 120 Hz refresh rate. Some of the smartphones also have dedicated gaming features which have made mobiles a go-to device for gamers.
Take Asus ROG Phone 3, which was launched recently. It sports a 144Hz Refresh Rate and 270Hz response rate. This irresistible combo can make all the difference between recreational gaming and pro-gaming. The ROG Phone 3 had a reputation to live up to, and it shows. It has several software customisations primarily designed around gaming.
The most prominent one being Armoury Crate app, which is used to manage game-centric settings, control RGB lighting effects, monitor system temperatures. It can also be used to check CPU speed, RAM and storage as well. Similarly, the Game Genie overlay can be used during gaming to manage notification, brightness lock, cellular data toggle, trigger screen recording, game streaming and to choose the refresh rate.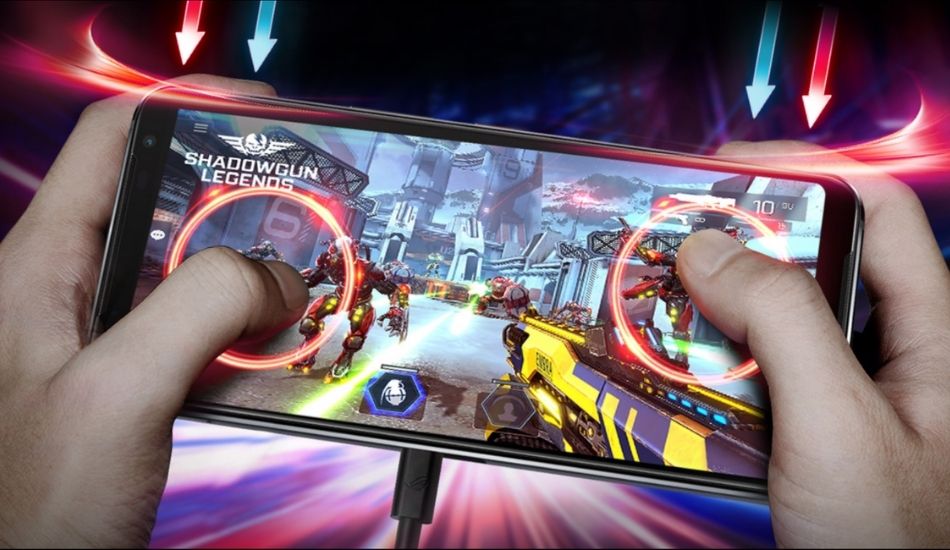 But along with the software advances, ROG Phone 3 has hardware benefits for the gamers as well, especially the AirTriggers. These are touch-sensitive ultrasonic Sensors placed on the right and left shoulder of the smartphone, which can detect taps, sustained presses, and swipes.
Each sensor can even be split into two separate buttons as well based on your finger position and even mapped to perform different functions which are there in on-screen controls in your games. This gives the phone a controller like feel and will help gamers use more fingers while playing games such as Asphalt and PubG.
Pro tip:PubG and COD can configure this to fire and jump, which will give them more manoeuvrability in the game.
The phone also packs a powerful Octa-core 3.1GHz processor and runs on the latest Qualcomm Snapdragon 865 Plus chipset. This makes it extremely fast and lag-free, two things every gamer wants in their device. But keep in mind, that performance of an online game does not just depend on the device but also on the internet connection.
Whether you are gunning for a Victory Royale in Fortnite or the chicken dinner in PubG, even a small lag at the wrong moment can throw off your game. So pair your phone with a network that offers high internet speed and low latency. According toOpensignal report, Airtel offers not just the fastest download speed but also the lowest latency/ping among all network providers. So, if you want to play games seriously, this could be the network of your choice.
On top of the built-in hardware, the phone also offers multiple attachments to take the experience and performance to the next level. This includes attachments such as a gamepad, AeroActive Cooler attachment and even a twin-view dock.
If this doesn't get the gamer in your excited, we don't know what will. With the right network, this phone really can be your ultimate gaming device.