In today's crowded smartphone market, mobile phones with copied design, poor interface, and hardware though manages to attract first time buyers with their ultra cheap price tag but they soon show their true colours. There are also plenty of mobile phones which though carry a high price tag but in reality they are not value for money.
The Huawei Ascend P7 is an aberration in this regard. First of all the Ascend P7 comes from the brand of Huawei, the largest telecommunication equipment maker in the world. But its not just the name that makes it so special. The Huawei Ascend P7 has everything that you would ever desire from your smartphone, minus a big price tag.
Exquisite Yet Tough
The first thing you would notice in Huawei Ascend P7 is its ultra sleek, glass body which is made with 7-layer surface treatment using a micro-pattern design that was never seen before in a smartphone. The smooth glass design then complemented by rounded bottom corners based on natural and fluid design, inspired by a drop of water spreading on a glass surface. The result is a finely balanced curve that fits perfectly in your hand.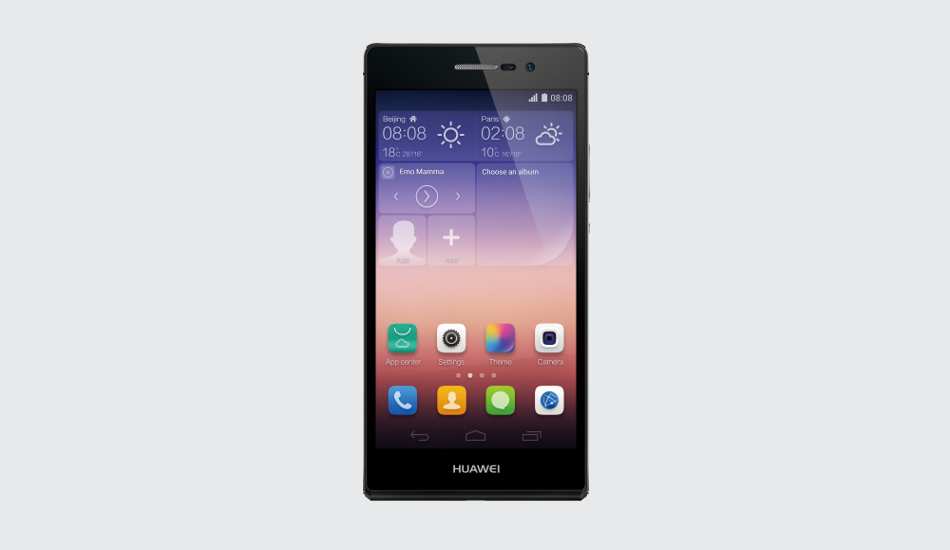 On top of that, the Huawei Ascend P7 is incredibly thin at just 6.5 mm, thus becoming one of the thinnest smartphones in the world today. Furthermore, the Ascend P7 weighs only 124 grams which is rare these days for a smartphone with a huge 5 inch screen.
The glass used in Ascend P7, both front and back panel, is made of Corning Gorilla Glass 3 and not any ordinary glass. Hence the phone can stand day-to-day usage while maintaining the same premium look and feel for years.
Superb Display
The Huawei Ascend P7 has a 5 inch display which means it has plenty of real estate for games, movies, ebooks etc. It comes with full HD resolution, which means it has huge 455 ppi pixel density – the best possible resolution that you can expect in a handset in its price range. The display has superb brightness too that allows so much that you can easily operate in bright outdoors. You can also change the colour temperature of the display as per your liking. It does have gloves mode too so you don't need to remove your gloves while operating it in chilly winters.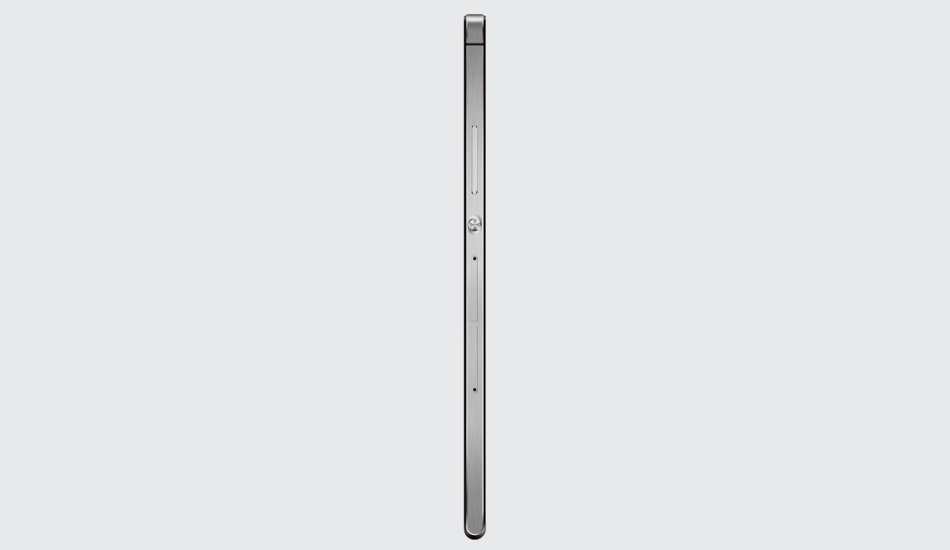 The 5 inch display of Huawei Ascend P7 is made of IPS technology, thus ensuring wide viewing angle. Protection of Gorilla Glass 3 means you need not to bother about scratches.
A True Workhorse
The Huawei Ascend P7 is undoubtedly a great alternative for gamers and those who hooked on to their smartphones for hours together doing a dozen of tasks simultaneously. Its HiSilicon Kirin 910T chipset, that comprises of a 1.8 Ghz quad core Cortex-A9 processor, has plenty of muscles for heaviest games available for Android devices as well as for multitasking. The Mali-450 MP GPU, which is considered as one of the best graphics processing unit, can easily handle any complex graphics thrown at it without a sweat. On top of that the Huawei Ascend P7 offers huge 2GB of RAM – more than enough for running several applications at a time.
But the highlight of Huawei Ascend P7 is its Thermal Gel Cooling systems that keeps the system's CPU cooler, which significantly cuts back on power loss, as well as keeping your smartphone cool in the hand, even when running power-hungry gaming apps.
Say Yes To Groupies
Treasure all your memories with Huawei Ascend P7 that comes with a brilliant 13 megapixel rear camera. This snapper manages to capture brilliant pictures even in low light due to its 4th generation BSI sensor and IMAGEsmart Engine 2.0. The ultra fast camera enables you to take high quality images in a jiffy. It has plenty of features too including such as geo-tagging, smile shutter, panormal, and various other shooting modes.


For the selfie generation, the Huawei Ascend P7 offers a superb 8 megapixel resolution based front camera. The 5-piece aspherical lens front camera incorporates a Blue Glass infrared sensor which together not just allows great selfies but even groupies. Moreover, the front camera has auto face enhancement mode which makes your skin look smoother.
Plenty of Connectivity Features
The Huawei Ascend P7 is made for the internet generation, offering lightening fast 4G-LTE connectivity, allowing you browse at high speeds of up to 150 Mbps. Furthermore, for a country like India where 4G connection is patchy, it comes with Smart Network Switching that automatically switches network mode from 4G to 3G the moment you move out from the respective coverage area thus saving some extra battery power.
Besides, it has dual-band WiFi (a/b/g/n) for superspeed internet connectivity. There is WiFi Direct and WiFi Hotspot features in the Ascend P7 as well using which you can share your internet connection with others. With DLNA, Bluetooth, NF and USB OTG, you can transfer heavy files in seconds.
Battery
Last but not the least is its superb battery life. The huge 2500 mAh battery of Huawei Ascend P7 offers long back up. It has Normal, Smart or Ultra Power battery modes saving to select the amount of time you need to keep things running smoothly. The Ultra Power Saving Mode too that shuts down the functions that drain your battery the most, leaving calling and texting and giving you up to 24 hours standby on just a 10% charge.