A couple of quick question for you, on mobile phones and the best places to buy them.
Is a first mover advantage really such a great advantage after all? And what exactly makes a really good deal better when it comes to mobiles? A visit to Paytm mall will show you that the answer to the first question is, surprisingly, no, and yes, a great mobile deal is about much more than just the lowest price. How? Read on.
Consumer is the king: Choose Wisely
First up, keep in mind that as a smart consumer in a market that has many options, you are always looking for choice. However clear you might be on the brand, or the features you want, in a fast-evolving category like mobiles where yesterday's aspirational feature is a standard element today, the mobile category will always surprise you. So, shopping at a site that has a wider choice is always a good way to start. Paytm mall has you covered here with a wide array of brands, from Apple and Pixel, to Samsung, Oppo and many more. In fact, when it comes to brands, there is no budget that is ignored at the mall.
Pricetag does matter
Is choice the only answer? Ofcoursenot, there ispricetoo. Paytm Mall is second to none when it comes to the best prices available, across online and offline platforms. In fact, a wide market reach means that most times, the price options you get at Paytm Mall will be the best out there, thanks to the amazing Paytm vouchers and cashback offers they keep running regularly.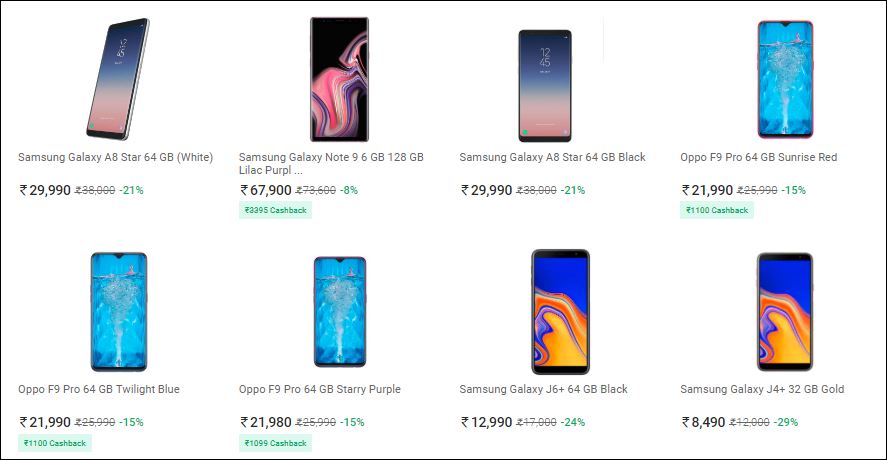 Don't miss out on checking exchange and EMI offers
But does your search for the best deal stop at prices? We don't think so. At a time when handsets are being upgraded every six months, factors like exchange offers or the No Cost EMI plan can make all the difference. Opting for the No Cost EMI gets easy on your pocket since the entire interest charged by banks on your monthly instalments gets passed on to you in the form of a one-time cashback. Throw in a good exchange offer with this scheme, and that handset you never thought could be yours moves a lot closer to your budget.
Authorised sellers only
Before you add the mobile to your cart, do check if it is being sold by an authorised seller. Wondering how it will help you? Well, since Paytm Mall only empanels authorised sellers to sell on its platform, this means that you can purchase the Smartphone of your choice without any worries, as it will be covered under 1-year brand warranty.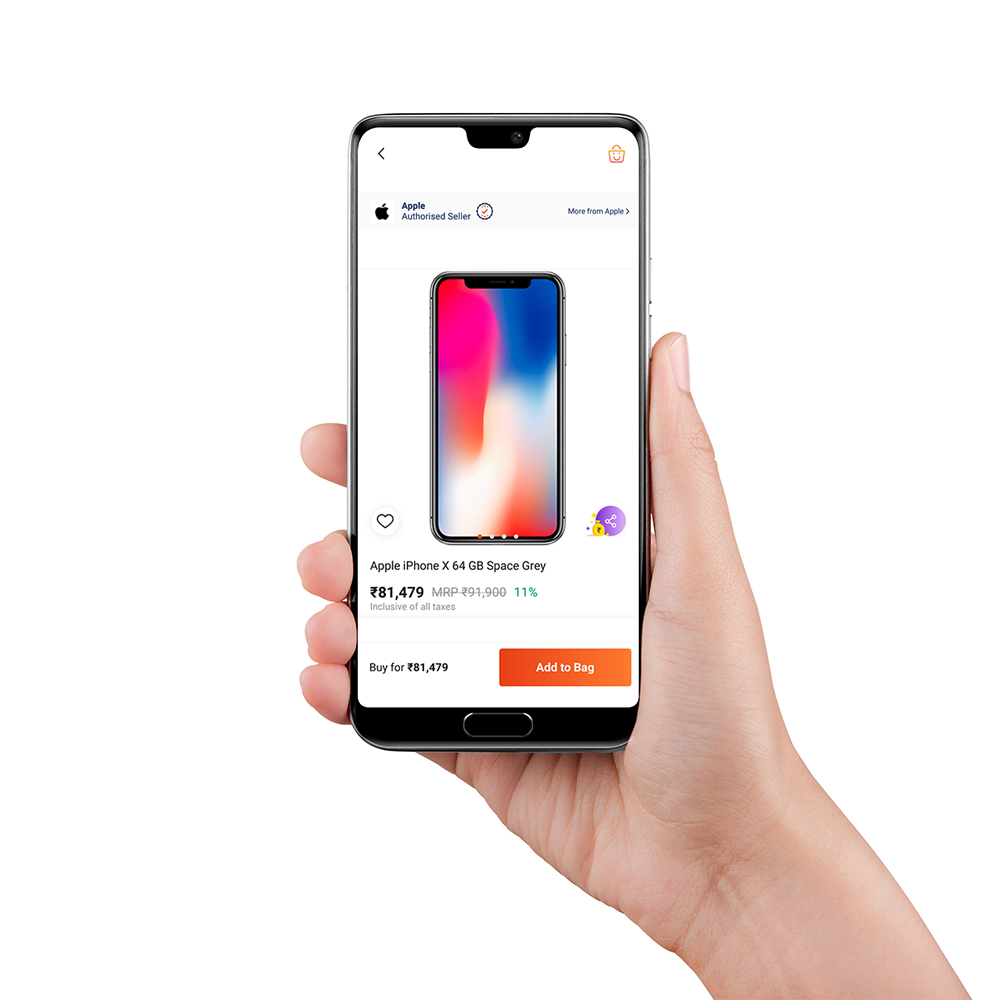 Easy Return Policy
You know how it is with mobiles. Too many options, a wide range of choices and new features constantly coming in might just lead to buyer's remorse sometimes. You buy a particular model, but then realise another one is much closer to what you really want. Paytm Mall knows this too well, which is why it offers a hassle-free return option. In case you are not satisfied with the product received, you can get a 7-day window to order for replacement or to return the product altogether.
So next time you are looking for a mobile, you know where to start. It might just be where you end your search too.