24thMarch 2020, the day India went into lockdown will perhaps be forever remembered as the day the country essentially came to a halt. The streets were empty, and the shops were closed. An unnatural stillness descended on all the cities as everyone was asked to stay at home; 'The New Normal' was soon accepted and even trending across social media.
I was one of the lucky few who could keep our jobs despite the lockdown, albeit I had to adapt to working from home now. To say that it was difficult would be an understatement. The daily routine changed, working hours changed and above all that, the urge to go outside for a break had to be curbed. Dependency on the internet and my phone also increased dramatically. Since meeting friends and families was not an option now, video and voice calls were the only way to ensure everyone was safe and healthy. The number of calls to my family alone reached an unprecedented amount. On the professional front as well, a similar trend emerged; all meetings now took place in a virtual space. Discussions ran into hours and everyone had to be online for the entire duration. In fact, now that meetings were so easy to be held, the number of meetings itself went up. Every little thing now needed a group call.
Thankfully I had Wi-Fi so I was sorted on all fronts. Internet for work and Wi-Fi Calling for making phone calls from any corner of the house. Honestly, ever since Airtel launched Wi-Fi Calling, I've forgotten that the network can get a little elusive indoors.
It was going all well until one day when my Wi-Fi stopped working. Being weekdays, I could not have allowed it to affect my work. This was especially not the time to be slacking, what with job cuts and all. One the first day of my Wi-Fi-less existence, I immediately switched on the hotspot on my phone and resumed my work. I was happy to see that the connection was fast, and I had no issues at all logging into calls, watching videos or sending emails with large attachments.
The following day my Broadband was still not working and I had an important client meeting scheduled. To make it worse, I had to present a ppt, which meant I would need constantly good internet connection.The fact that my next promotion could depend on this meeting was not making it any easier for me either. I wasn't sure if my network will be able to handle a phone call while also providing a hotspot for the laptop, but to my surprise, it went perfectly. I finished the meeting and not once did my Airtel network let me down.
My Wi-Fi issue was resolved on the third day and has been working fine since then, but I have this confidence now that if something happens, I have my Airtel network to fall back on. So, thanks for that. For making sure that internet issue is not one of the many problems we have right now. I have been a loyal Airtel user for
close to 14 years now, and you've only raised my confidence in it.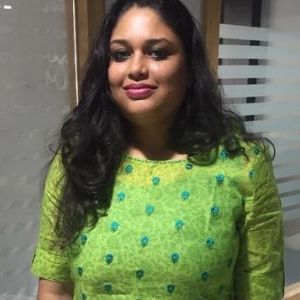 Shivani Mathur
Journalist