Unlike yesteryears when having camera functionality used to be the top end feature for a mobile phone, today almost all handsets can click images and record videos. Mobile phones today feature advanced optics, complex image sensors and a whole lot of new technology running in the background to support image and video recording on the phones. So much that today digital cameras are having a tough time selling in numbers all thanks to the camera phones.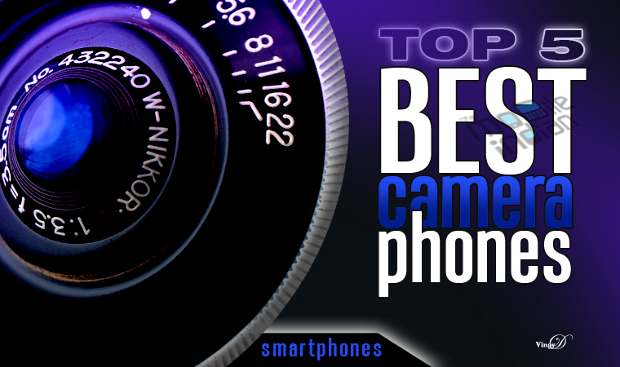 While today there are a plethora of mobile phones with camera functionality that offer near professional imaging quality, here we have assimilated best five of them.
Nokia PureView 808 — 41 Megapixel (Rs 31,000)
This Nokia Symbian smartphone is highly applauded for its 41 megapixel image sensor which is by far the maximum resolution ever to be supported by any smartphone. Bearing the f/2.8 aperture, the 41 megapixel camera promises 7728×5354 resolution images in 16:9 formats along with full HD videos in 30 frames per second. And it is just not all about the image sensor but the technology accompanying that makes this device the king of the hill.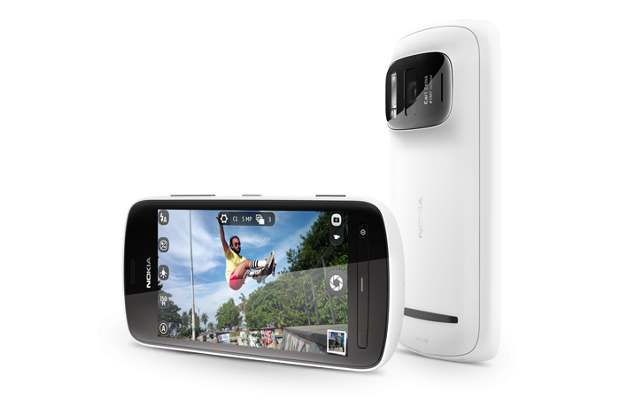 Nokia 808 makes use of the PureView pro imaging technology that over samples the pixel captured by the image sensor to capture a perfect picture that has both clarity and depth. To do all the calculations and that too without any lag, Nokia has fitted a secondary or companion processor in the phone which has been tweaked for superfast image processing.
The Nokia 808 features a single-core 1.3 GHz mobile processor, which is being aided by a companion processor and 512 MB of RAM for optimal performance. It is based on the Nokia Belle operating system. The smartphone comes with 16 GB on-board storage and can support up to 64 GB micro SD card which will come in real handy while recording high definition videos.
###PAGE###
Apple iPhone 4s — 8 Megapixel (Price Rs 43,500)
The Apple iPhone 4S comes with a 3.5 inch screen, as the earlier iPhone 4, with 640 X 960 pixel resolution. Known as the Retina display, this is the highest resolution bearing display ever built into a phone. The display has also been treated with a special oleo phobic coating which is very useful for the Indian environment as it prevents smudges.
The phone has got an 8 megapixel camera as compared to the 5 megapixel of the earlier version. The iPhone 4S's camera has an LED flash for illumination. The 8 megapixel snapper uses the one of the best image sensors to reproduce life like colours with detail and variance. The camera can also record full HD 1080p videos and get functionalities like touch focus and Geo tagging.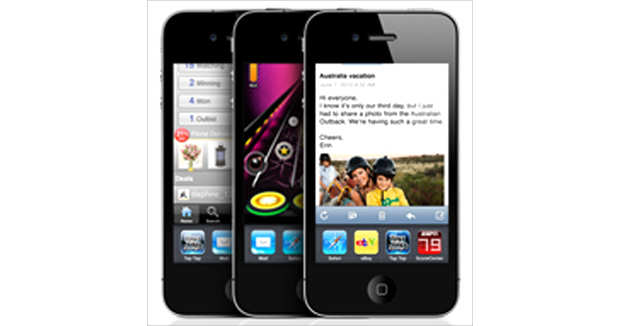 The newly released iOS 6 and a mighty faster dual core processor make it easier to edit and share pictures.
Users can also make use of the Apple's free iCloud service to store their pictures. Apple is offering 5 GB of space free on iCloud to the users of its devices.
Nokia N8 with Anna — 12 Megapixel (Price Rs 18,899)
Many camera phones have come and gone but Nokia's N8 still continues to top the charts all due to its amazing camera quality.
The Nokia N8 boasts Carl Zeiss optics, a 12 megapixel 1/1.183 inch optical format CCD image sensor, Xenon flash with automatic red-eye removal and auto focus. This type of a sensor has never been used in a camera phone before and this makes the N8 so unique. The powerful sensor allows the phone to capture images that are far better in terms of resolution and variance.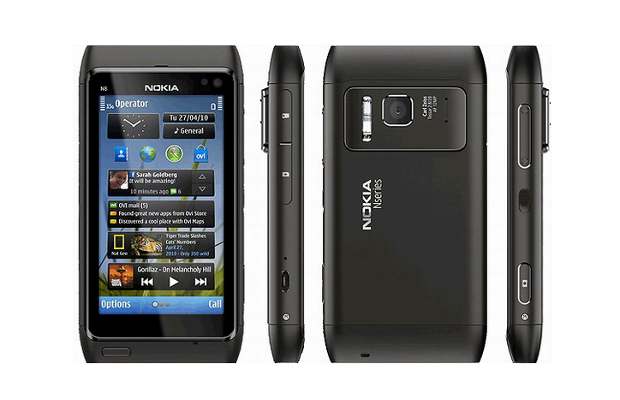 With the Symbian Belle upgrade, the Nokia N8 has gotten newer video recording capabilities, with continuous auto focus, while recording HD 720P videos. After the update, the Nokia N8 can record videos in 30 frames per second as opposed to 24 frames per second speed.
Not just the camera, the N8 is an equally excellent device with good hardware and a very responsive and vibrant 3.5 inch touchscreen which makes usage of this device a breeze. The speedy 600 MHz processor might sound puny in front of the bigger multi core competitors but it has been optimised so beautifully for the device that there is virtually no lag in anything you do on this device.
###PAGE###
Sony Xperia S — 12 Megapixel (Price Rs 28,999)
Sony Xperia S, was the first smartphone to carry the new standalone Sony logo, and is the first smartphone that Sony released after it acquired shares of Ericsson.
Sony Xperia S is powered by a 1.5 GHz dual core Snapdragon MSM 8206 processor and 1 GB of RAM for faster performance. Its 4.3 inch HD display comes with 1280 x 720 pixel resolution and runs Android 2.3.7 operating system, which can be upgraded to Android Ice Cream Sandwich 4.0.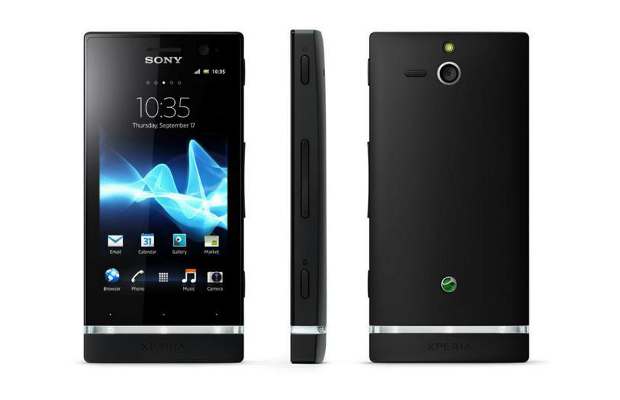 There is a 12 megapixel camera capable of recoding full HD videos which utilises Sony's Exmor sensor technology that helps in taking quality images in low light conditions. The Exmor sensor for mobile devices is not new as it has been Sony's patent for mobile devices and has also been the crown jewel for the Sony Ericsson Xperia Arc devices.
Also there is a burst mode which allows users to take multiple images form the device in continuation for fast paced action such as sports, fireworks and even dance. On the connectivity front the Sony Xperia S features 3G, WiFi, Bluetooth and NFC capability.
Sony Xperia S is the second officially certified PlayStation device after Sony Ericsson Xperia Play. Hence, Xperia S users can access the Sony PlayStation store and all the content that is available in it. Sony PlayStation provides games and entertainment resources to mobile devices and allows them to connect seamlessly to Sony PlayStation devices as well.
Samsung Galaxy SIII 16 GB — 8 Megapixel (Rs 34,000)
The Galaxy SIII, with its slim design and unique looks, has managed to win the hearts of users all across the globe. The device offers unparalleled performance along with great battery backup and utility.
The Samsung Galaxy SIII has a 4.8-inch, HD Super Amoled display with 1280 x 720 pixel resolution that has PenTile pixel arrangement (two sub-pixels per pixel) and has about 306 pixels per inch pixel density. By default, this display supports 1280×720 pixel resolution and is hailed as the best display ever to feature on a smartphone.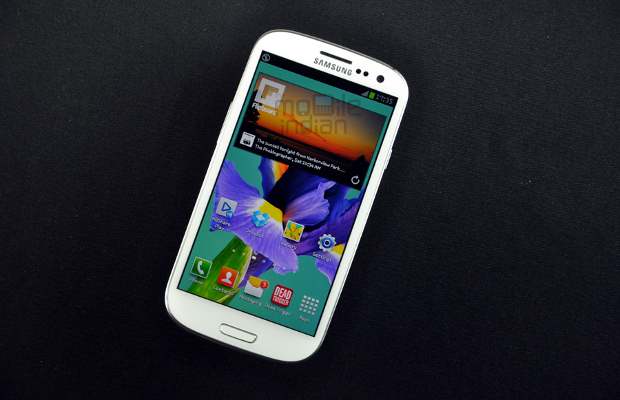 The phone's 8 megapixel camera features a sensor that back-side illuminated (BSI), allowing for more light to come in for the shot. There's also the Burst/Best shot feature, which lets you take up to 20 shots in quick succession and then choose to leave only the best one. This is all possible thanks to the zero-shutter lag, which means that it takes less than a second for the phone to auto-focus, a feature introduced by Android Ice Cream Sandwich.
The camera application is another plus point for this phone. It comes with several shooting modes, as well as focusing modes including Face detection. Samsung Galaxy S III is also capable to capture videos at a maximum resolution of 1920×1080.
The Galaxy S III comes with a quad-core 1.4 GHz Exynos 4 mobile processor running Android Ice Cream Sandwich as its operating system and the new TouchWiz user interface integrated on top of it. Galaxy S III has a distinct set of features such as voice control and eye tracking. The phone comes with a quad-core 1.4 GHz Exynos 4 mobile processor.