In a smartphone, RAM or Random Access Memory is crucial like the way it is for any other computing device. Thus naturally, smartphone makers are giving special attention to this aspect of the handsets. At the ongoing Consumer Electronic Show, Asus has even come out with a smartphone, Asus ZenFone 2, with whopping 4 GB RAM.
Currently, flagship smartphones of few handset makers boast huge 3 GB RAM while most other mid to high end devices feature 2 GB RAM. Even many budget Android devices come with 2 GB RAM. Here we have listed five such Android smartphones, under Rs 20,000, with 2 GB RAM. Note that there are more than a dozen of smartphones in this price bracket with 2 GB RAM but we have carefully selected these five on the basis of their features.
Lenovo Vibe Z – About Rs 19,500
We had reviewed this phone last November and were blown away by its performance as well as design. The Lenovo Vibe Z boasts a 5.5 inch IPS display with superb 401 ppi pixel density. It has a powerful 2.2 GHz quad-core processor and Adreno 330 GPU, running in tandem with 2 GB of RAM, making it an extremely quick phone.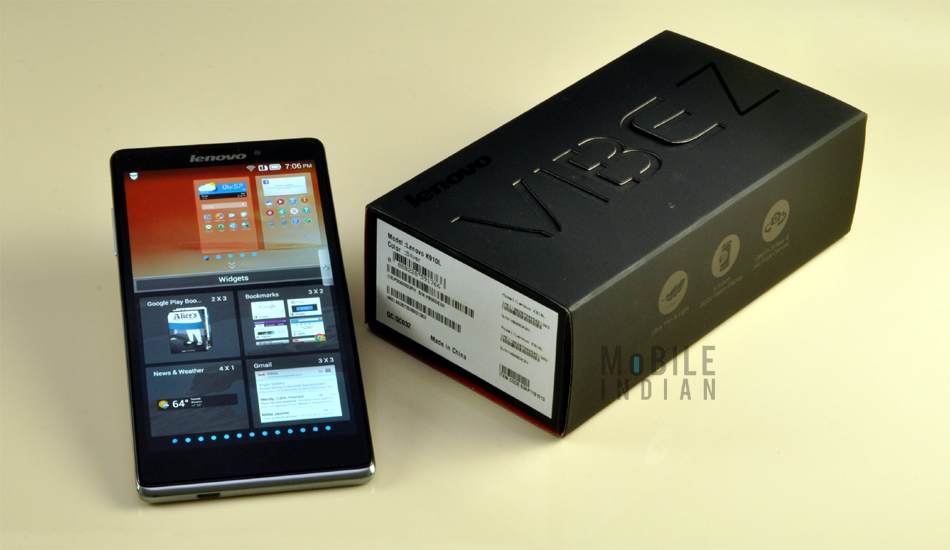 The 13 megapixel camera of Vibe Z gave good results and great detail in all pictures. The front fixed focus 5 megapixel unit is a great selfie camera. Besides, the Lenovo Vibe Z offers 16 GB of internal storage but has expandable storage. The Lenovo V Z comes with all the regular connectivity features like 3G, WiFi, Bluetooth 4.0, and it also has 4G!
In the Lenovo Vibe Z, there is a 3000 mAh battery, which is just enough for this 5.5 inch smartphone.
###PAGE###
Huawei Honor 6 – Rs 17,999
The Huawei Honor 6 has a 5 inch display with pixel density of 445 ppi and wide viewing angles. The phone comes out of the box with Android KitKat (4.4.2) with Huawei's Emotion UI (2.3). This is the only handset in this price range to offer whopping 3 GB RAM – the best you can get at this point of time, even in high end phones. Huawei has also armed it with a 1.7 GHz octa-core processor.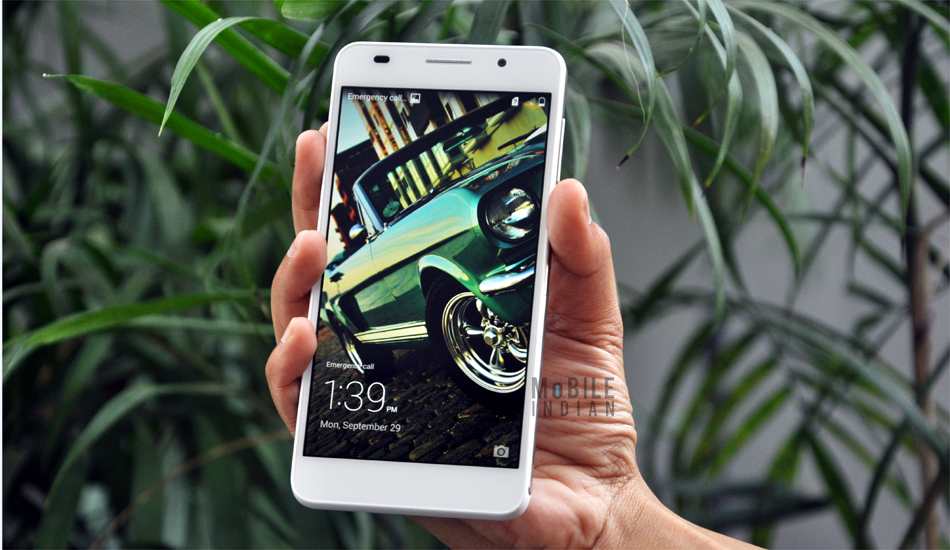 The Huawei Honor 6 comes with a 13 megapixel primary camera and a 5 megapixel front camera. In terms of storage, it is much better than Vibe Z with 16 GB in-built memory and an expandable storage slot capable of accommodating a micro SD card of up to 64 GB. Besides, the Honor 6 offers Bluetooth 4.0, 3G, LTE, etc. With a 3100 mAh battery and Huawei's SmartPower 2.0, the Honor 6 also claims to offer about 20 hours of talk time.
Sony Xperia Z Ultra – Rs 17,991.00
Once launched as the flagship of Sony, the Xperia Z Ultra is now available for even less than Rs 20,000, making it an irresistible deal. The handset is not only water and dust proof, it leads the segment in almost all sections.
To start with, the Sony Xperia Z Ultra has a huge 6.4 inch display with full HD resolution. The display has a shatter proof sheet and a scratch resistant glass. Sony has also used Mobile Bravia Engine and Trilumimous technology to make this display, thus it offers superb clarity and colour output. This handset is just 6.5 mm thin, making it one of the thinnest handset in this segment.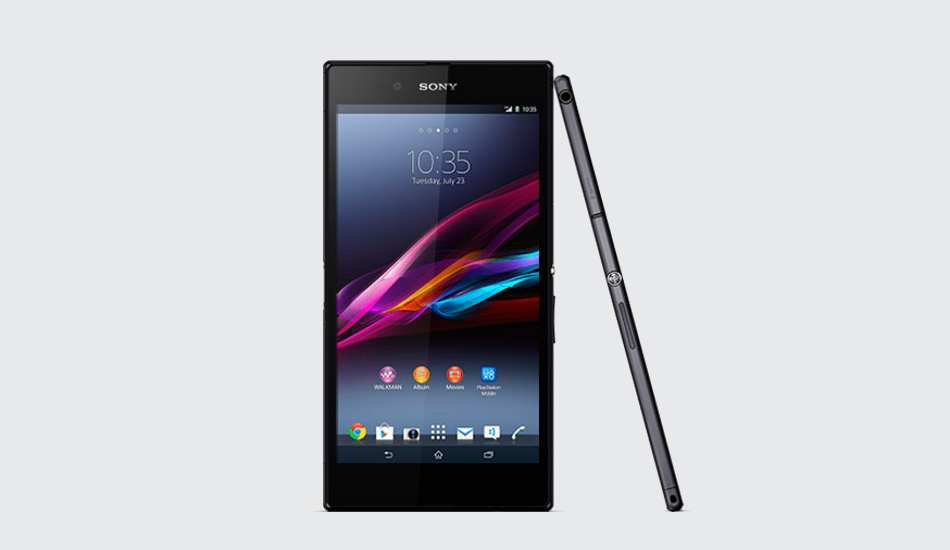 The Sony Xperia Z Ultra also offers huge 16 GB in-built storage and a 64 GB capacity micro SD card slot. With 2 GB RAM and 2.2 GHz Snapdragon 800 quad core processor, the Sony Xperia Z Ultra is one of the fastest handsets in the market today. Moreover, Sony has already upgraded it to Android 5.0 but it comes installed with Android 4.4 version.
In the camera department too, the Sony Xperia Z Ultra excels with an 8 megapixel rear camera and a 2 megapixel front unit. Other than that it has the regular WiFi, Bluetooth, FM radio, GPS, and 3G.
If you are not ready to have such a huge phone, you can consider the Sony Xperia ZR which too is a water and dust proof smartphone with equally good specs which you can check out here.
###PAGE###
Asus Zenfone 6 16GB – Rs 16,999
The Asus Zenfone series has gained a lot of traction since its launch. The Zenfone 6 has aroused considerable buzz all around. The phablet has a 6 inch HD display with 245 ppi pixel density. The Android Jelly Bean (4.3) based Zenfone 6 is upgradable to KitKat (4.4.2) version.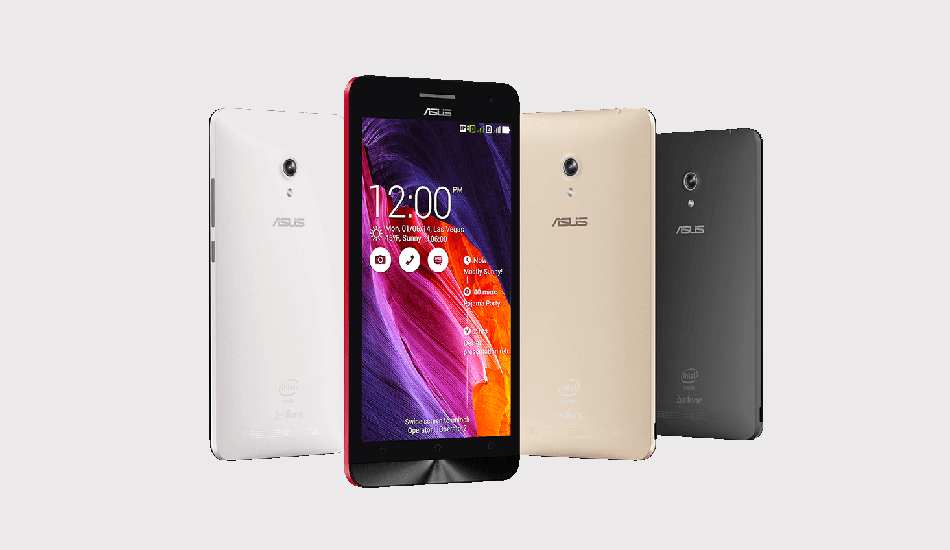 Equipped with a dual-core 2 GHz processor and 2 GB of RAM, the Asus Zenfone 6 promises superfast performance. It has a 13 megapixel camera and a 2 megapixel front camera. The internal storage on offer is 16 GB, which is expandable by another 64 GB via a micro SD card, and you also get 5 GB of Asus WebStorage for free, for life.
This dual-SIM device has all the regular connectivity features, such as 3G, WiFi, Bluetooth 4.0, and so on. With a large 3300 mAh battery, it promises about 28 hours of talk time.
Yu Yureka – Rs 8,999
Micromax Yu Yureka has managed to create headlines for being a ridiculously low priced gadget with incredible specs, especially for its Android KitKat (4.4) based Cyanogen Mod OS 11 operating system. For those of you not in the know, Cyanogen is an extremely customisable Android based OS.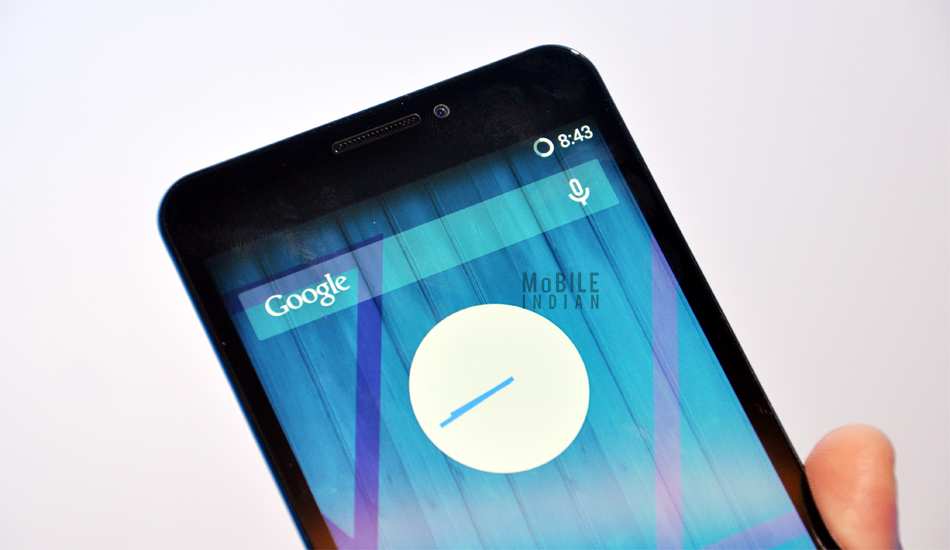 The attractive Yu Yureka has a 5.5 inch IPS display, with a pixel density of 267 ppi. The processing capability of the Yureka is extremely high, atleast on paper, thanks to its 64-bit, 1.5 GHz quad-core processor and 2 GB of RAM. The internal memory is 16 GB and is expandable by a further 32 GB via a micro-SD card.
This dual-SIM device has all the expected connectivity features such as 3G, WiFi, Bluetooth, and yes, it also has 4G. The 2500 mAh battery is enough for 9 hours of talktime, which in the real world means that you might need a quick charge in the middle of the day. But it is hardly anything to complain about in a phone with so much hardware at this cost.