Power banks have become must-have accessories for mobile phones and tablets. And like mobile phones and tablets, manufacturers are offering power banks in various price segments. Zoook, which recently made its entry in to the Indian mobile phone accessory market, had launched several accessories including headphones and power banks in the country.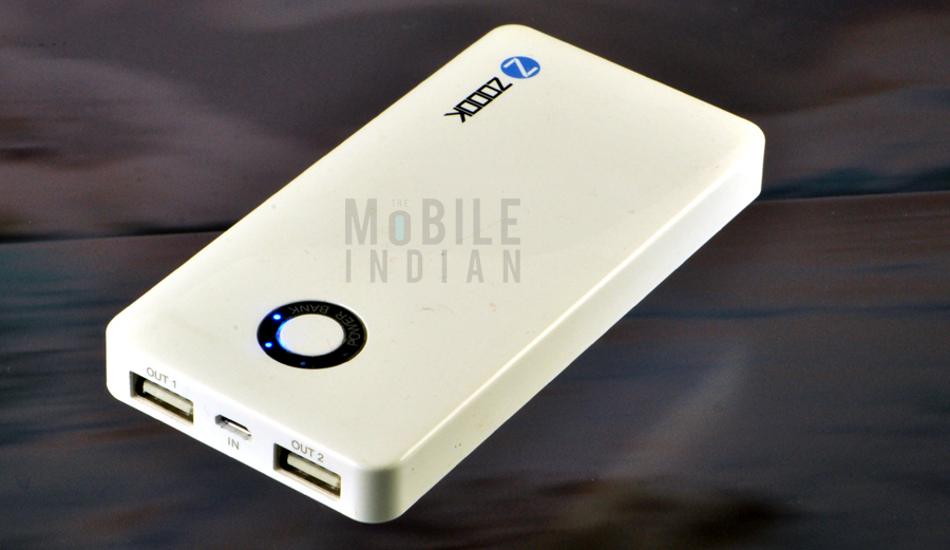 We have got our hands on the ZP-PB5000 power bank which we have used for about three weeks. It is currently available for about Rs 2,000 and here is why you should or should not buy this product.
Design
The Zoook ZP ZP-PB5000 comes with a metallic frame which is quite shiny yet non-slippery. The device comes in only white colour but we do not have any grudge as the white colour unit looks great. There are two full sized USB ports and a micro USB port in the power bank. The power button is surrounded four LED indicators that show the amount of charge left in the power bank.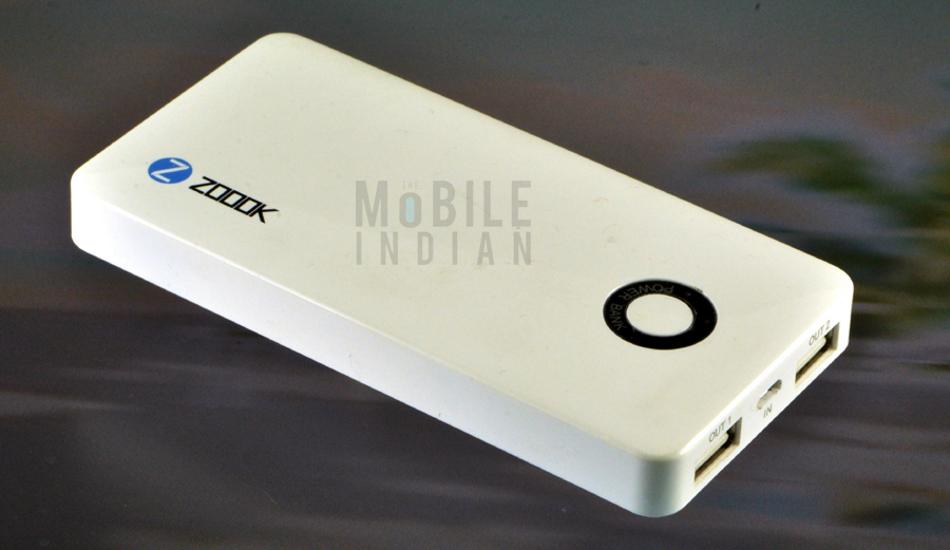 Zoook ZP-PB5000 comes with a retractable cable which differentiates this device from its competitors. The most noticeable benefit of a retractable cable is that you don't have to work hard to keep it untangled (it won't get tangled with your other wires). The cable is about 84 mm in length. You have to pull the two opposite sides of the cable at the same time and as soon as you leave it, the wires will go back to the original position. Throughout the review, we never had any problem with the wires at all.
Performance
The Zoook ZP-PB5000 has a 5000 mAh Li-Po battery. This battery is said to have 500+ recharge cycles. The power bank, as stated above, comes with two USB port. One port has 0.5A per hour charging capacity which means it would take 8 hours to charge a 4000 mAh battery (4000 mAh = 4Ah; 4/0.5=8). The other USB port comes with 1A charging capacity, so it should ideally take 4 hours to charge a 4000 mAh battery. So going by this theory, using the power bank you can charge a phone with 1500 mAh from zero to full charge in just 3 hours using the USB 1 and the USB 2 will take only 1.5 hours to do the same (1500 mAh = 1.5 Ah, 1.5 /0.5 = 3).
To check the real world scenario, we used the phones to charge the same phone in two occasions. In one instance, the phone gained 29 per cent in 1.10 hours but the same phone gained 30 per cent charge in just one hour when we used the USB 2 of the power bank. Clearly, the second USB port (Out 2) charges the devices faster than the first USB port.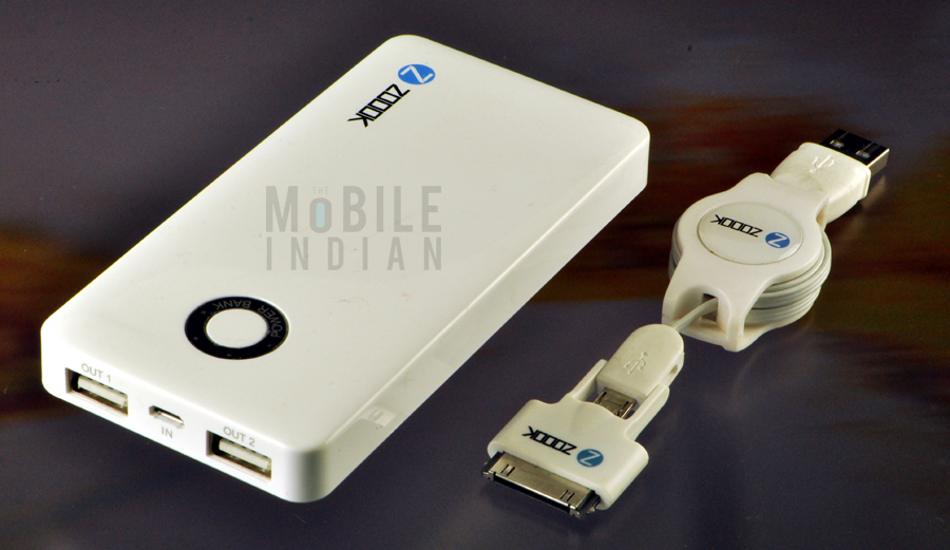 A good aspect of the power bank is that it comes with automatic shut-down feature which gets activated when there is a short circuit or overload of output which can avoid destruction of device and any untoward incident. Also it can be used to charge any device be it an Android phone or tablet, or iPad, iPhone, MP3, MP4 or any other digital product. As far as our experience goes, the ZP-PB5000 comfortably charges three devices with 1500 mAh battery comfortably.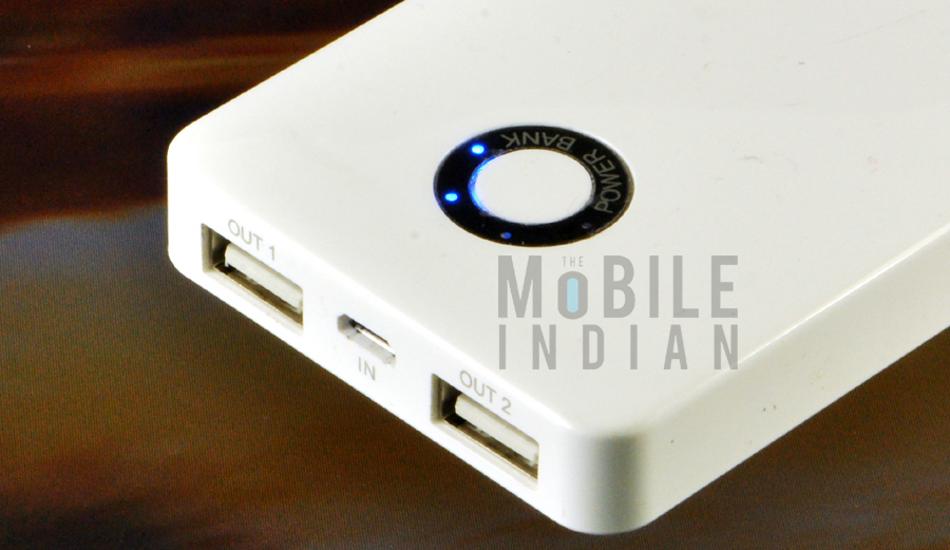 There are four LED lights in the device. If you see only the first light, then it means that there is less than 25 per cent charge left in the power bank. Two lights mean it is 25 per cent or more charge; three lights mean that it has more than 50 per cent charge and four lights mean that it has 75 per cent or more charge. Though such a system is common to most power banks, the LED light system is definitely vague and there is no way to be sure when the power bank has 100 per cent charge.
The Zoook ZP-PB5000 takes around six hours to charge. To charge the device, you have to use the micro USB port of the device, which is located in the middle of the two USB port.