After a long time in hibernation Zen Mobiles recently entered the smartphone market with the launch of Zen Ultrafone 701 HD. In terms of specifications it's pretty power packed and even pricing is good but does it have enough steam to make its presence felt let's find out.
Look and feel
The first thing one will notice in Zen Ultrafone 701 HD is 5 inch display screen with the three capacitive keys – menu, home and return, at the bottom of the screen. In terms of design Zen Ultrafone 701 HD has a rectangular foam factor with rounded edges and a soft rubberized black coloured back panel which gives the smartphone a cool look and is comfortable to hold.
In the front panel a 3.2-megapixel front-facing camera occupies the top right corner and notification LED in on the top left corner.


The back panel accommodates an 8 megapixel camera along with LED flash on the top and speaker grill on the bottom left corner.


Zen Ultrafone 701 HD has a removable back panel. After removing the cover one can find 2000mAh battery along with slots for two SIM's and a microSD card slot.


In terms of overall look and feel Ultrafone 701 HD impressed me with its design and the quality of the material. Thought this smartphone is priced below Rs 12,000 the design is better than almost the all the smartphones available in this price bracket.
Display
As most of the smartphones that are being launched nowadays, Ultrafone 701 HD also has a 5 inch display screen. It has a resolution of 720×1280 pixels and pixel density of 294ppi. The display quality in terms of pictures, text and graphic is pretty good.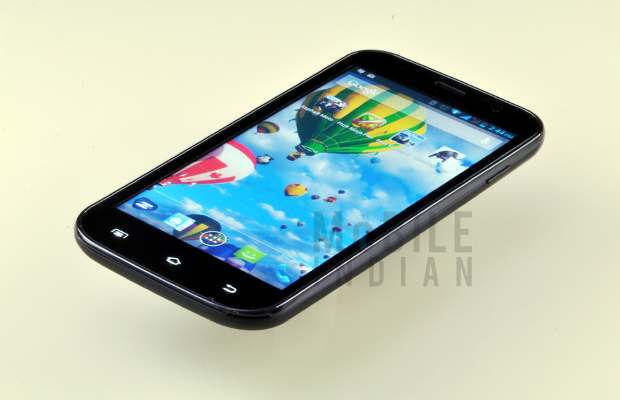 A major issue with display of budget smartphones that are available in the market currently is that in bright sunlight it's quite difficult to read the text or see pictures. Zen Ultrafone on this front has done a decent job. The colour reproduction and crispness of pictures is also not compromised. Since the smartphone does not have an IPS panel viewing the screen from multiple angles will not yield the same result. But, this is just a small glitch, which can be ignored.
Here, I would also like to mention that the screen of Ultrafone is not a fingerprint magnet.
User Interface
The Zen Ultrafone 701HD is powered by the latest Android operation system – Android 4.2 Jelly Bean and doesn't have any custoimized User interface from Zen.
It comes pre loaded with some apps like Zen Update Center for getting the OS updates, Zen Store for finding apps, ColorNote for creating colour coded notes, Emoze – a push email client, Flashlight, MX Player for video player, and FM Radio.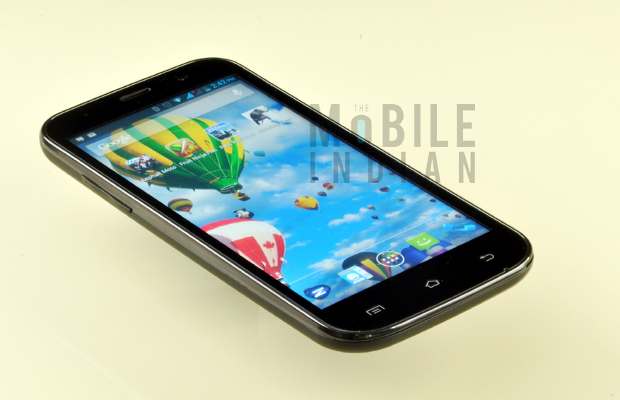 Out of the above mention pre-loaded app I was impressed by the Zen Update Center the most. During the course of review I found there was minor update for Android 4.2 and through update center I was able to get that update. At a time when most of the Indian and Chinese Handset players don't have a clear cut OS update road map Zen has done a tremendous job on this front.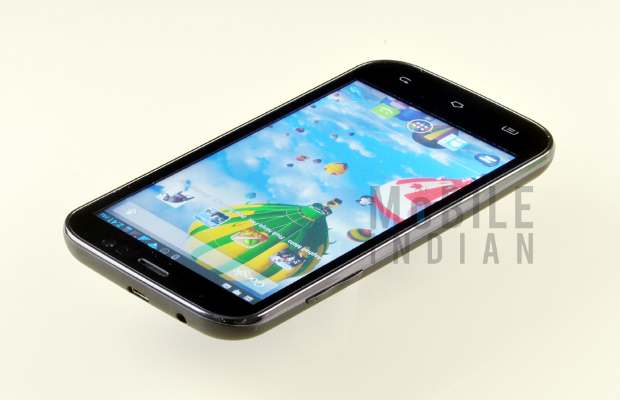 In the notification tray which can be accessed by a pull down menu one can find all the notification like mail, message, update, download status and so on along with a clear all notifications button. Apart from that you will also find a shortcut to different setting like Bluetooth, WiFi, Data Usage, Audio profile and so on in expandable notifications.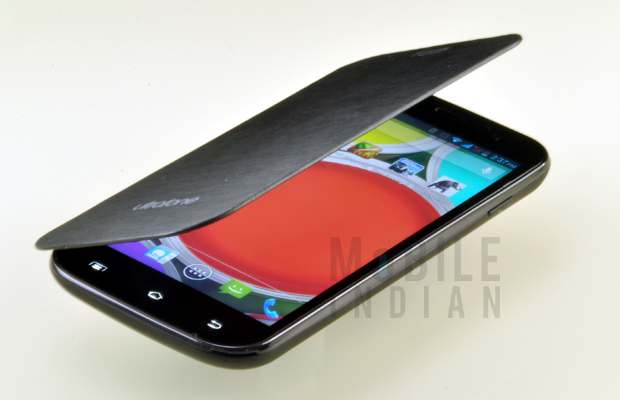 As we mentioned earlier, the phone features three capacitive buttons for navigation – Menu, Home and return on the front panel but a small issue with them is unless and until one presses them they don't light up even when the display is on.
Hardware and storage
The Zen Ultrafone 701HD is powered by a 1.2GHz Mediatek MT6589 quad-core processor. It has 1GB RAM and 4GB of internal storage, which is expandable up to 32GB via a microSD card.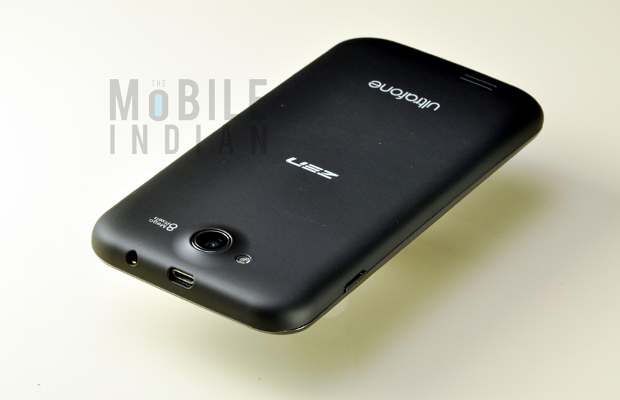 Almost 2 GB of internal storage is used up by the smartphone for storing OS, and the remaining 2 GB is available for the user, which is quite less. The phone worked quite smoothly expect for a few occasions when we were playing Real Racing 3 game app (it uses 2 GB of internal storage) and made the phone hang.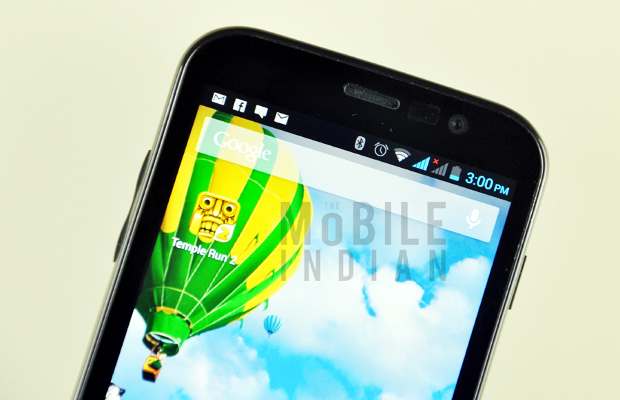 We didn't find any issues with syncing mail or browsing the internet over 3G and WiFi networks. Overall the performance of Zen Ultrafone is appreciable.
Camera
Zen Ultrafone 701 HD has two cameras – a 3.2 megapixel front camera and an 8 megapixel auto focus rear camera with LED flash. We tested both the cameras in different conditions – daylight, dusk and night and the output was a mixed bag.
In daylight both the cameras gave good results and in low lighting the front camera yielded average results and the rear camera was decent but not amazing. If you use the front camera for video chatting only you will be happy with the output.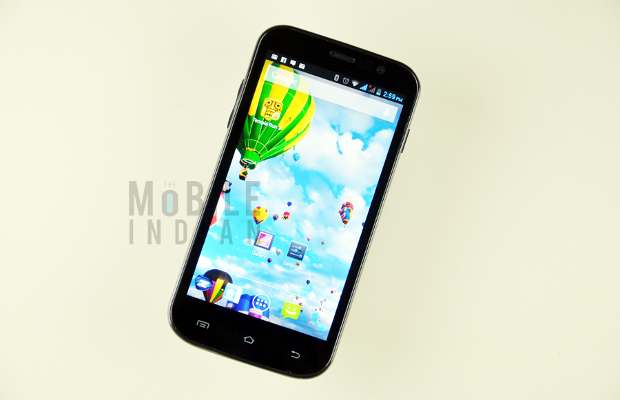 As far as video recording is concerned the rear camera does a good job of recording HD video and takes care of mirror shakes through the Electronic Image Stabilization technique.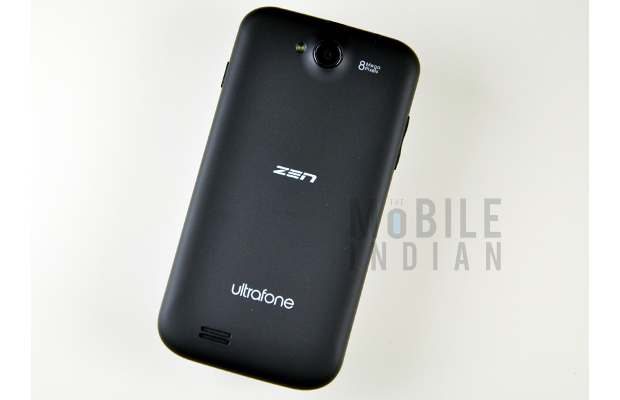 If you want to take still pictures with better colour reproduction you can use high-dynamic-range (HDR) mode in the camera setting and you will not be disappointed.
In the camera menu you will find other modes too like panorama, auto face detect, multi angle view and scene modes. The only issue with them is that they are not self-explanatory and one has to click each to know about its description, or use the hit and trial method. Zen Ultrafone also supports bust mode in which you take 99 shots at a go.
Battery life
The phone comes with a 2000 mAh battery, and based on our review, it will last just one and a half days with medium usage, including two hours of phone calls, Bluetooth, WiFi and 3G connectivity, two e-mail accounts with push notifications, screen at average brightness, net surfing for around half an hour, two social media clients and one messaging app.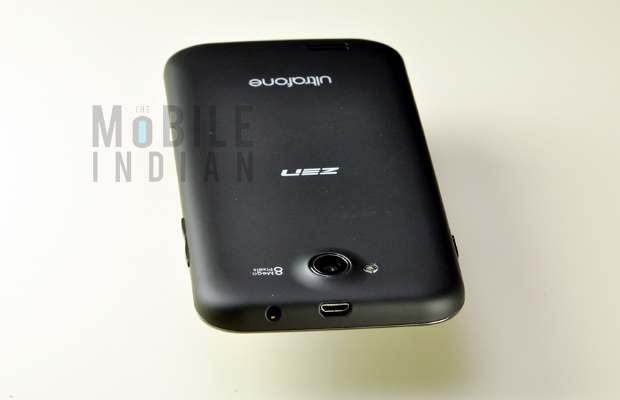 On the other hand when we used the phone at maximum brightness, viewing video for around two hours, listening to music for one hour we were able to get around eight hours of power backup.
Verdict
Zen Ultrafone 701HD has a price tag of Rs 11,999 which is quite attractive and to compliment it the phone's performance is quite impressive. The part I liked best about the phone was that I was able get a minor OS update through the Zen Update center.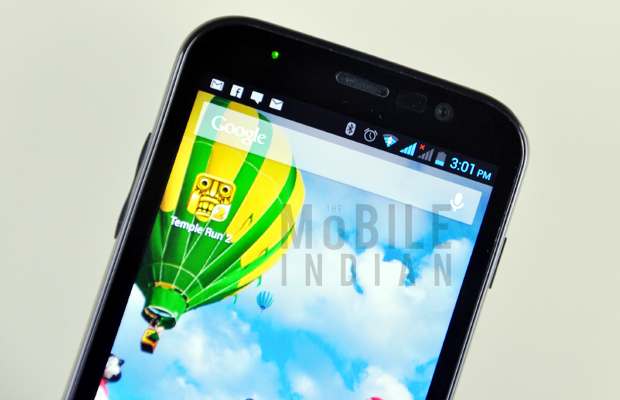 Even the design and flip cover of the phone are good and at no point of time did I feel like I was holding a cheap Android phone in my hands. Overall the looks and performance of Zen Ultrafone 701HD have impressed me and I would recommend it to consumers who are looking for a budget phone that has muscle and yet is pocket friendly.