A few weeks back Yu, a subsidiary brand of Indian handset maker Micromax, launched its second smartphone called 'Yuphoria' for Rs 6,999 with a lot of fanfare at an event in Delhi. It is available exclusively from Amazon.in and will start shipping from May 28.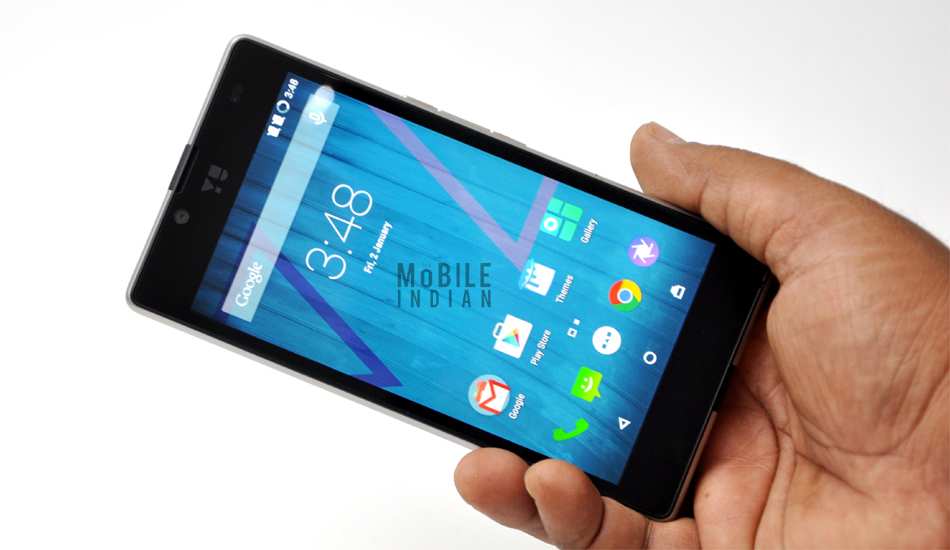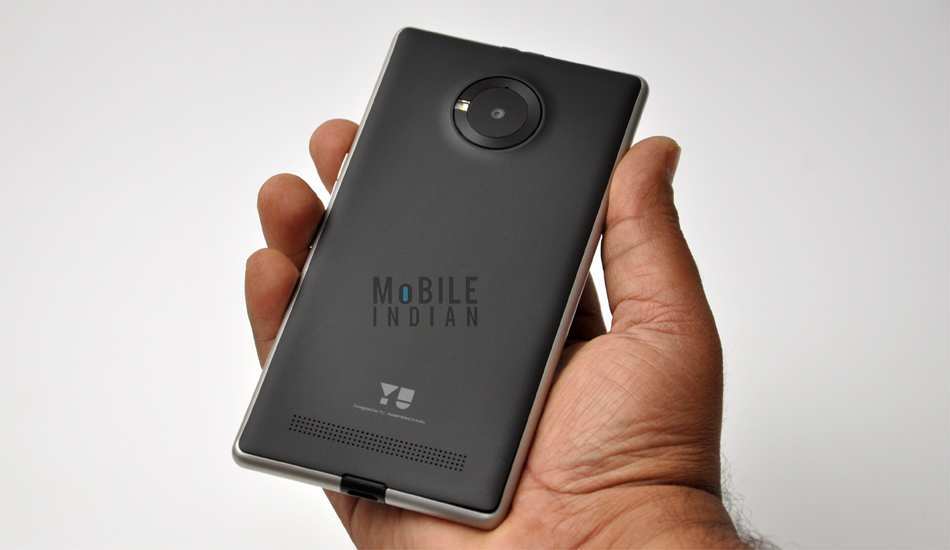 We used it for about two weeks and here is our comprehensive review of the device.
What is on the paper
The Yu Yuphoria runs on a 64 bit Snapdragon 410 quad core processor that has a clock speed of 1.2 GHz. On the storage front, it has 16 GB ROM and 2 GB RAM. It has a 5 inch display with 294 ppi pixel density and a Gorilla Glass 3 protection. The Yuphoria has an 8 megapixel rear camera with F/2.2 aperture along with a flash light and a 5 megapixel front camera.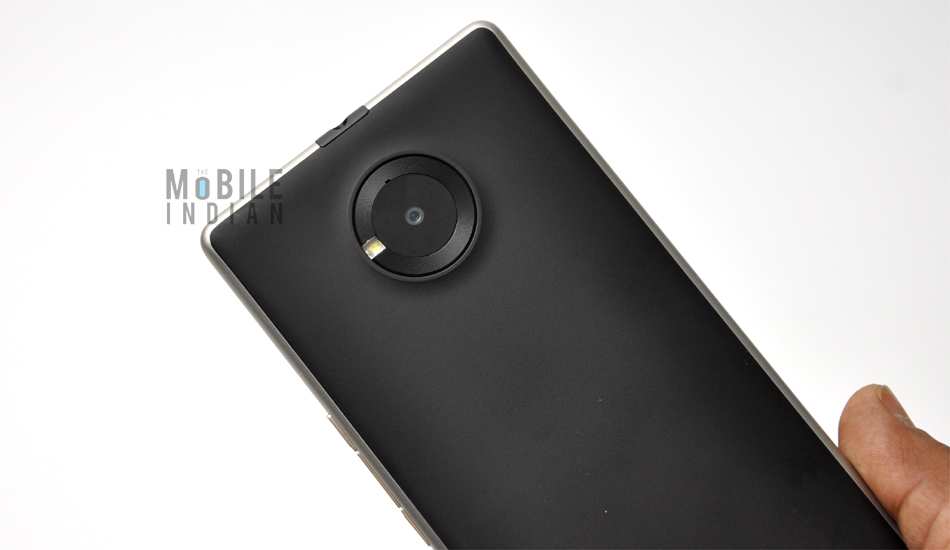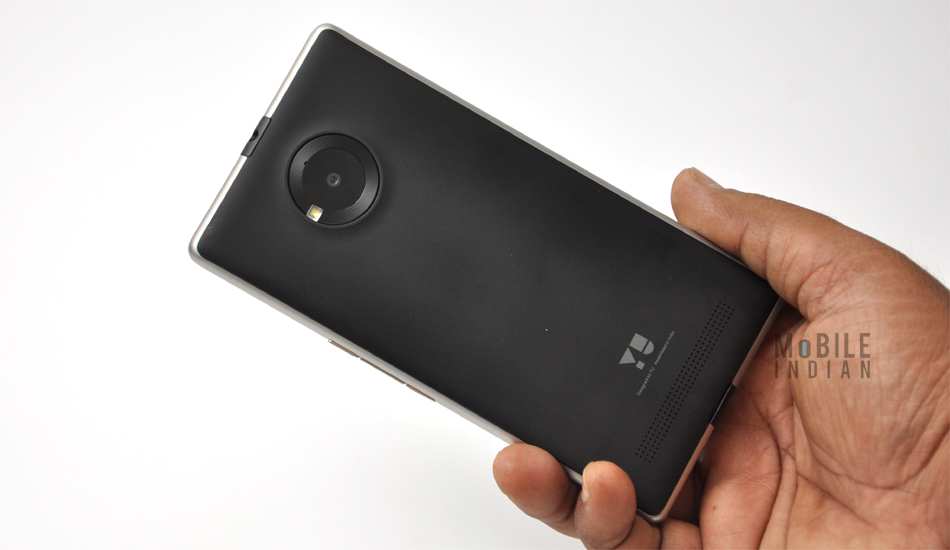 The Yuphoria comes with a metal frame but with a plastic back panel and out of the box will come pre-loaded with Cyanogen 12 which runs on top of Android 5.0. It has a 2230 mAh battery.
What is placed where?
Under the back panel, there is a removable battery, two micro sim-card slots and a micro SD card slot. On the right side panel, there are three metal buttons. The outer buttons are volume rockers while the center button is the power key. It might take some time for you to get used to this kind of key assembly, but its compact size means you can operate it in one hand itself and these keys are quite responsive too.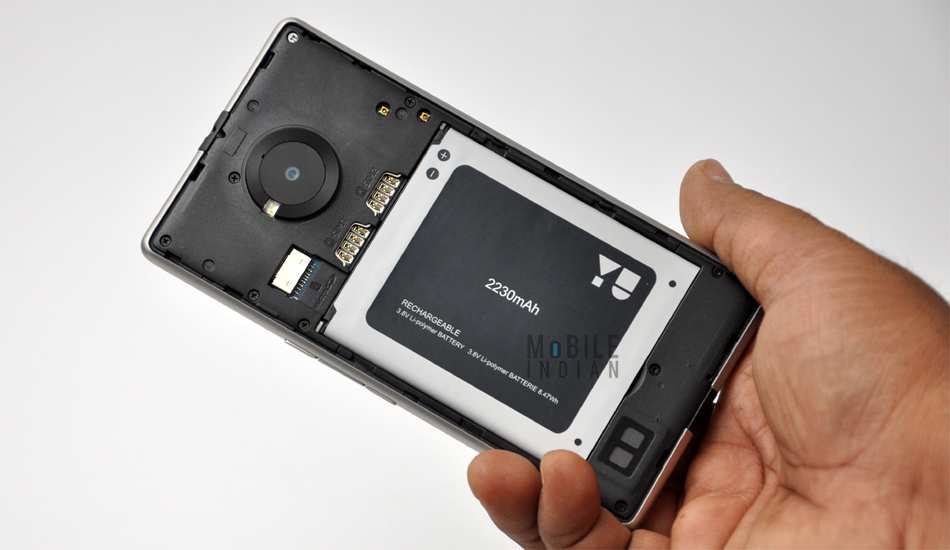 What made us euphoric?
Yu Yuphoria has given budget smartphones a new style statement. Unlike smartphones in the same price range like the Lenovo A6000 Plus or the Xiaomi Redmi 2, Yuphoria has a metal frame (rim) with rounded edges rather than a complete plastic body. It looks elegant even with the plastic back panel which is removable and has a matte finish that offers a soft feeling.
Even the external design of the camera unit has something new to offer (though it is not for the first time we are seeing such a design). Yu calls it the 'Saturn ring design' in which the camera lens is protected with a glass cover and a led flash is embed in a ring that surround the complete assembly. The camera is placed in the top centre of the back panel. This design will be employed in all the smartphones that Yu will launch in future.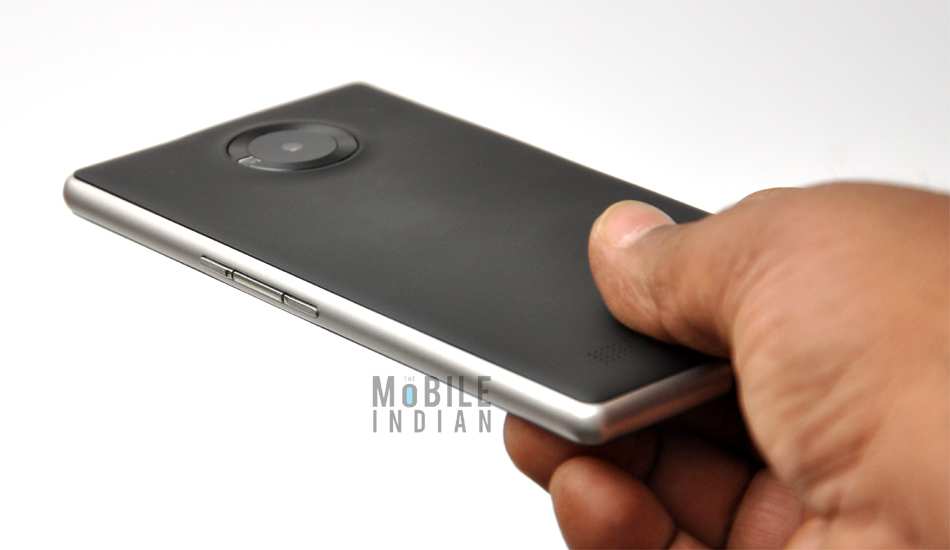 Another aspect of the design is that on the top and bottom panel where the headphone jack and microUSB port are placed; these spots have extra black coloured plastic wrap that gives a dual tone colour design to the rim of the smartphone.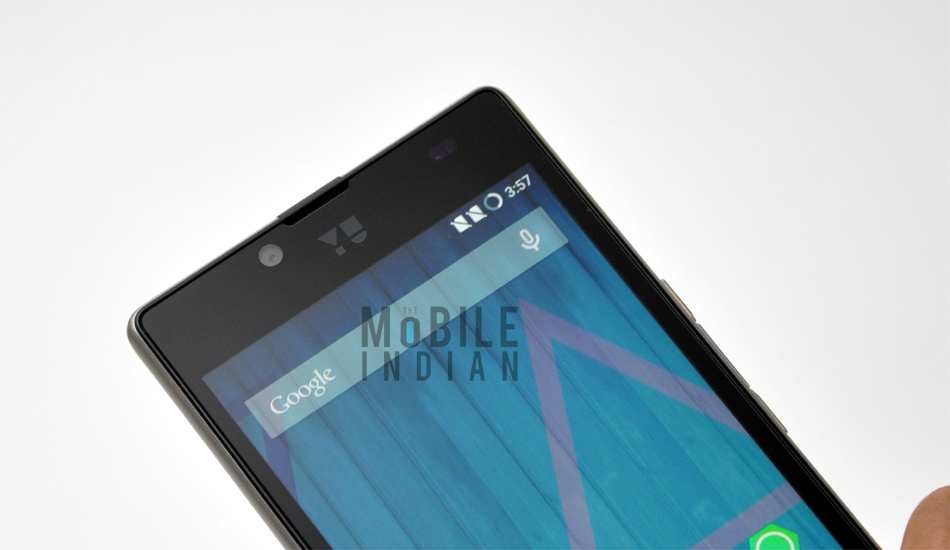 By any chance if you are hitting the outdoor locations in bright sunlight, viewing content and pictures will not be a problem with Yuphoria either. With one hand, you can wipe the sweat from your forehead and with the other hand you can manage the phone because you don't need to block direct sunlight to view the display.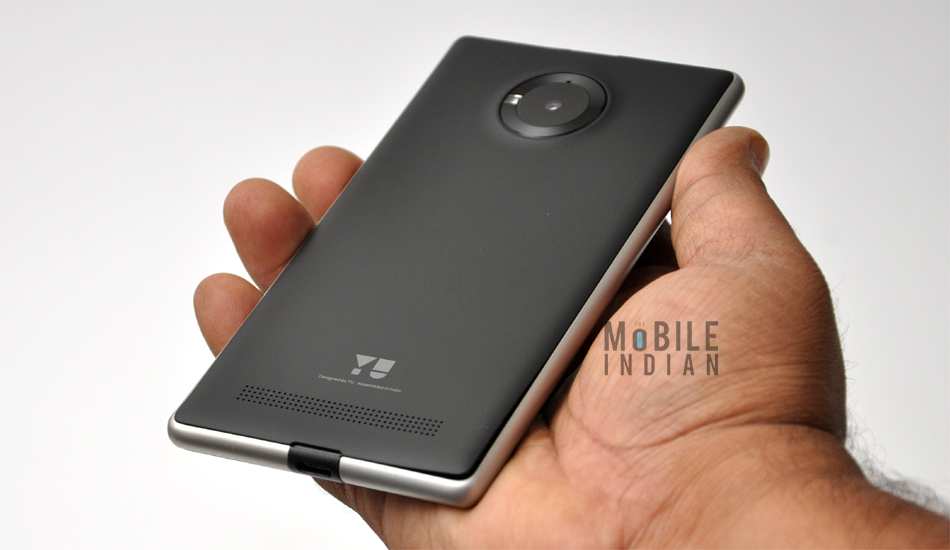 The Yu Yuphoria comes preloaded with Cyanogen 12 OS which is built on Android Lollipop version. In the new avatar that was released a few week back Cyanogen OS has incorporated couple of new features including a new dialler from Truecaller which helps in identifying a caller even if they are not in your address book, an email powered by Boxer and Audio Fx for enhancing audio quality. Also, Cyanogen has added a new feature called App Theme function which lets users customise different themes for different apps. Apart from Yu Yuphoria Cynaogen OS 12 is available on Yureka and One Plus One devices.
Connectivity
Last but not the least is the after sales services. Yu has announced that its doorstep services, which is available for Yu Yureka users, will available for this smartphone too. Besides the users can avail continued warranty even if they root their Yuphoria. This is really a welcome move because most of the mobile users will agree with me that buying a new mobile is not a pain point rather it is after sales service and it seems that Yu has got it right. I hope the promise is honoured.
Thing that weren't euphoric
First and foremost thing that I was disappointed with was the battery. During the review process I had synced to two email ids, three social media feeds, made around 40 minutes of calling, browsed internet for around 30 minutes, played games for around 20 minutes and clicked around 15-20 snaps and within 7 hours I had to hunt for a power outlet to recharge the Yuphoria.


The Yuphoria's sound output during calls is also on the lower side. Even in an average noisy environment I was struggling to hear the voice of the caller. I also noticed a bit of lag while playing games like Temple Run and clicking pictures in HDR mode. Since I have started talking about the camera let me dwell deeper into it. The rear camera gives a decent output in good lighting condition while in low lighting it is average. I also noticed that colour was slightly washed off when I saw the pictures in the gallery. As far as the front camera is concerned it was good and the pictures were crisp and had a decent amount of detailing.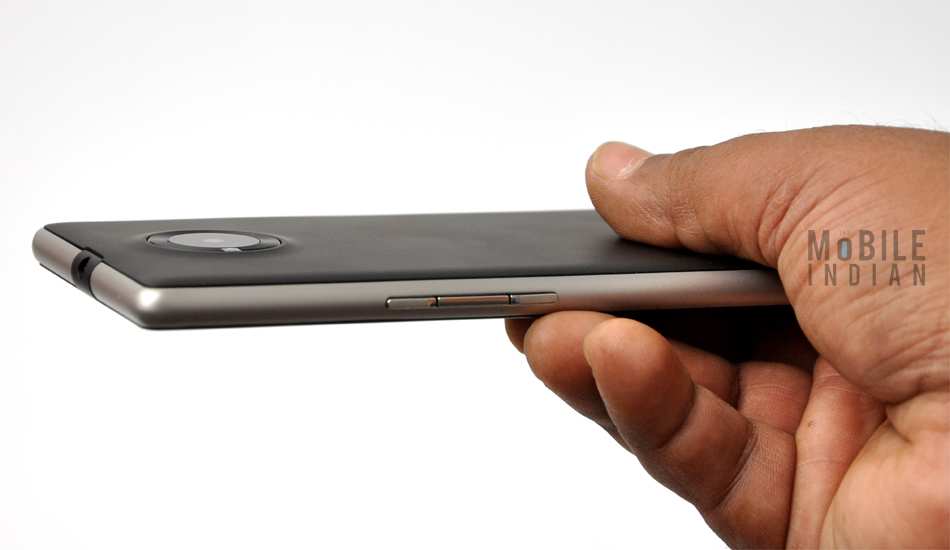 You can check photograph samples here.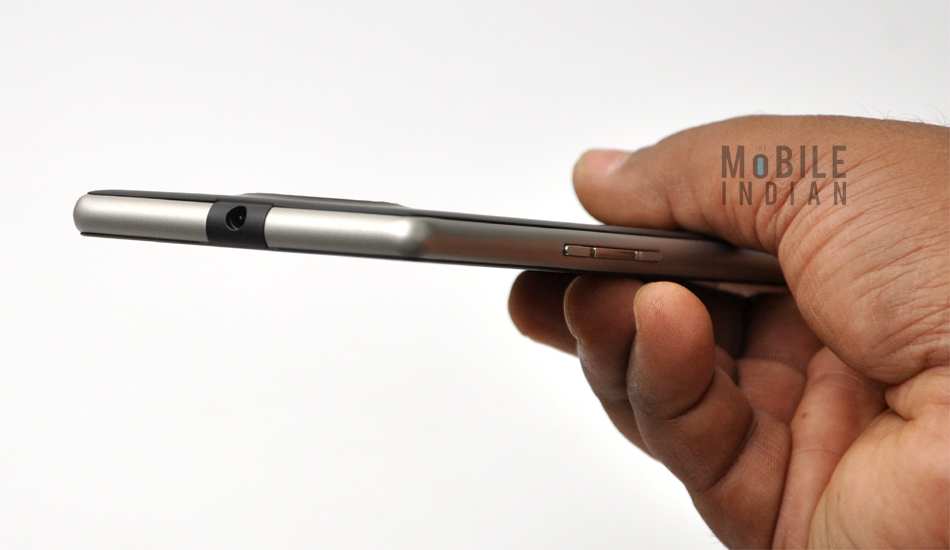 There was one feature that irritated me a lot while receiving calls. During the first couple of rings the display wouldn't turn on, it would only ring. To check who was calling, I had to press power button to lit up the screen.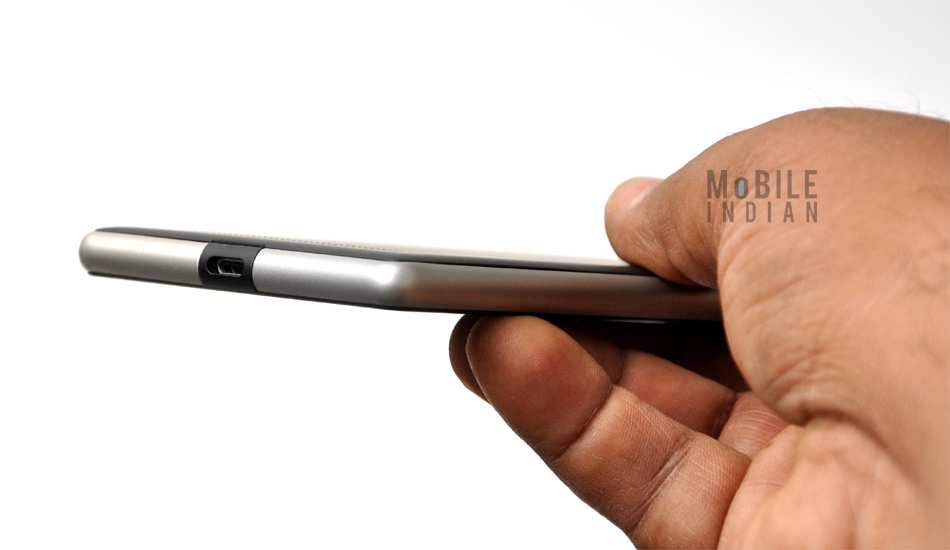 On a couple of occasions, like when I was on a long call or playing games at a stretch for more than 10 minutes I did feel the Yuphoria heating up. Though not alarming but on a long call it was a bit uncomfortable.
Images by Sushil Kumar