Wickeleak has been in the smartphone market for quite some time. Its latest product is the Wammy Titan 5 which it is being selling for Rs 13,490 at the time of writing this news.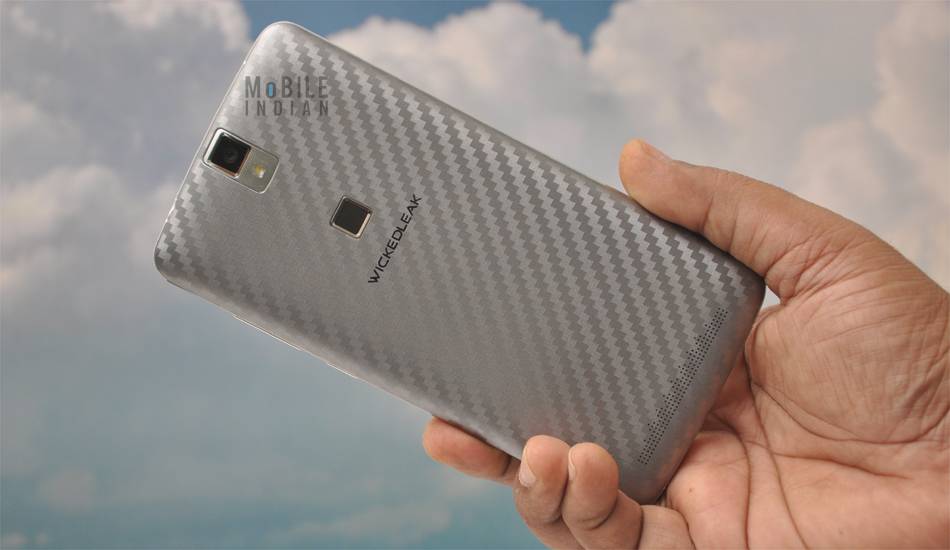 Wickeleak Wammy Titan 5 is quite a heavy smartphone, tipping the scale at 203 grams at which it is one of the heaviest phone around for sure. But that was expected as it has a huge 4165 mAh battery. The phone is not slimmest or the smallest either; it is 152.2 mm tall, 76.9 mm wide and 8 mm thick. So handling this isn't a child's play. Its back panel does have textured finish but that, contradictory to what Wickedleak claims, feels a bit slippery.


However, the back panel is made of tough plastic. There are two dedicated SIM slots and a micro SD card slot under the back panel. The battery is non-removable. It has thick chrome rim with silver finishing on its edges that gives it necessary sparkle. Overall, it does not disappoint on style quotient but Wickedleak has again repeated the same mistake of not laser printing the brand name in the back panel. As a result if you scratch the brand name that is printed on its back and you can completely wipe it out.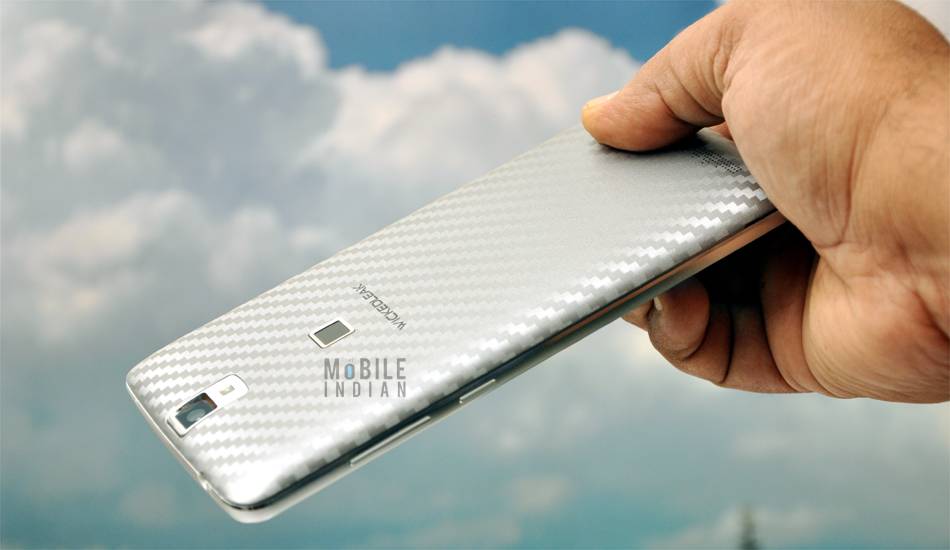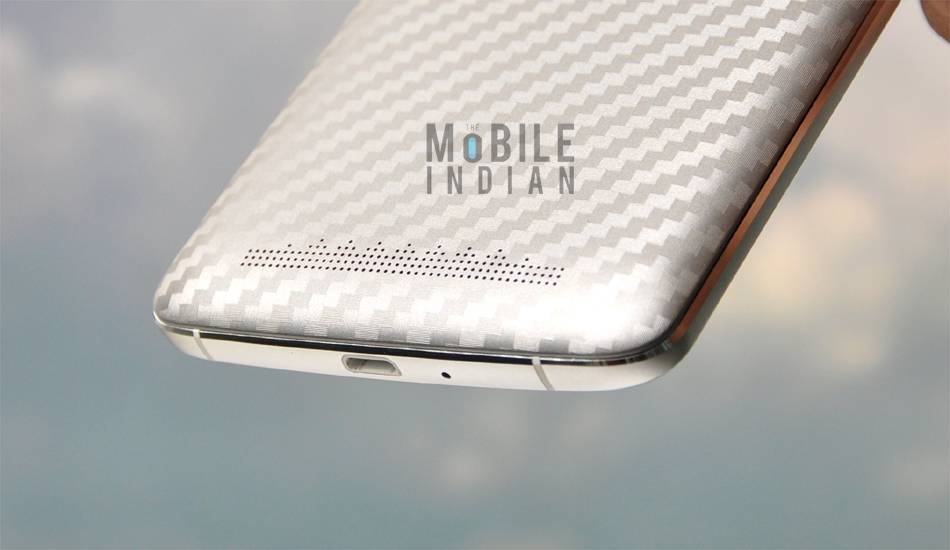 Those who are constantly hooked onto their smartphones though would love it as it has a huge 4165 mAh battery which is good enough for the whole day. For instance, with two SIM card we played an HD movie for one hour with full brightness and WiFi connectivity, during which it consumed 11 per cent charge. Then I played games for half an hour in which it consumed about 10 per cent charge. Later in playing YouTube videos over 3G network for 30 minutes it consumed another 15 per cent charge. Now imagine I did all these things with full brightness and internet connectivity (mostly WiFi and switched on 3G for just 30 minutes). So had I switched off its internet when not needed and with medium brightness, it would have consumed much less power.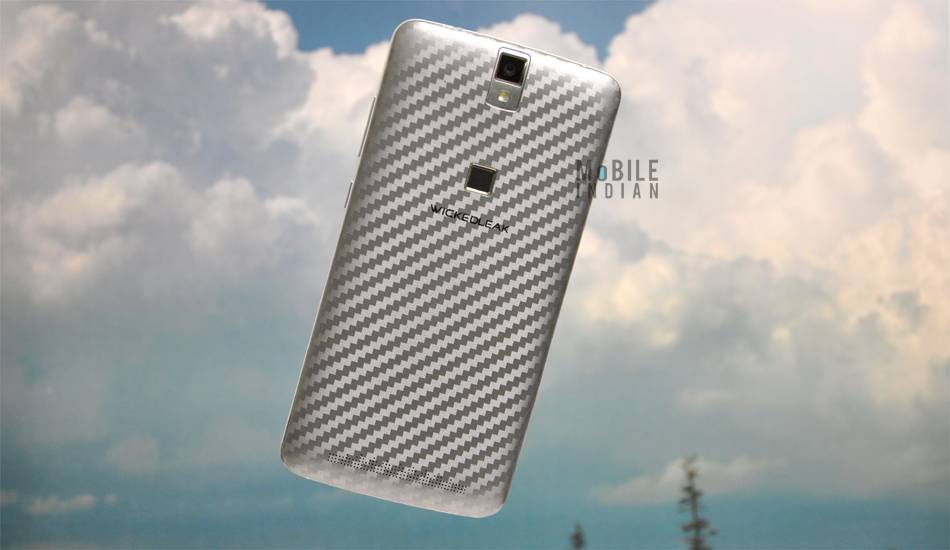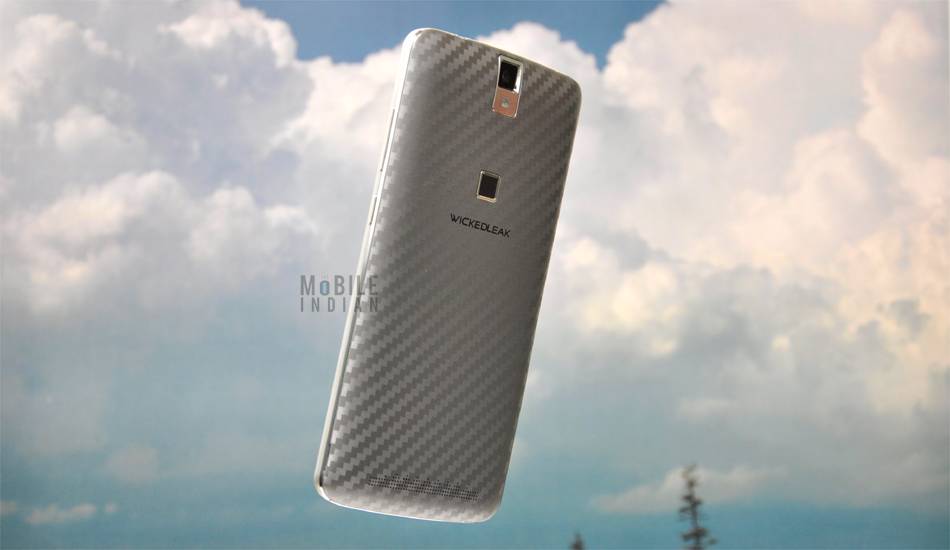 The phone is also quite powerful thanks to its 3 GB DDR3 RAM and the 1.3GHz MediaTek MT6753M 64 bit octa core processor. During review, it did not hang or showed any lag even while playing the Asphalt 8. The display – a huge 5.5 inch one – offers plenty of real estate as well as full HD resolution. The display has decent touch response but brightness levels are not enough for bright outdoors.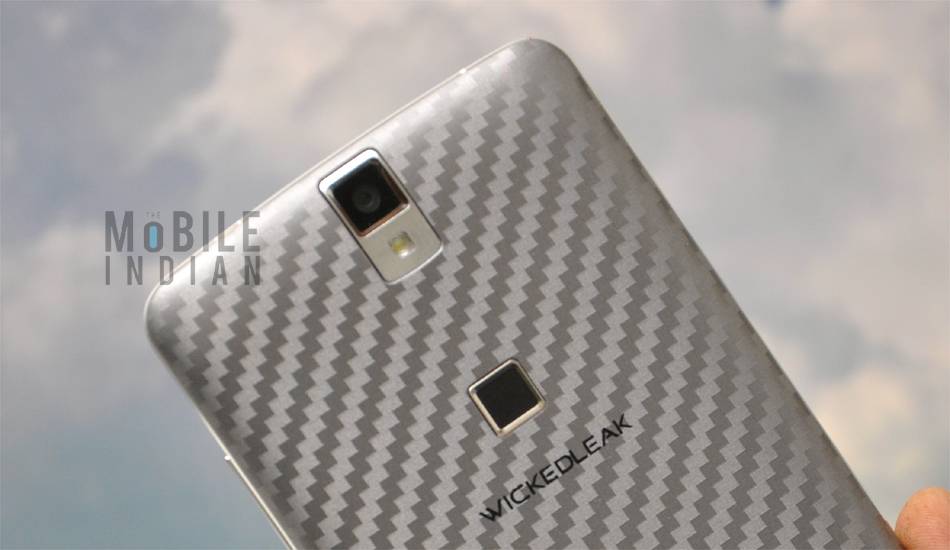 The phone has 16 GB of inbuilt memory which is quite decent for a phone costing Rs 13,490. Also it offers a micro SD card slot that can hold a micro SD card of up to 128 GB. However, it doesn't have USB OTG functionality.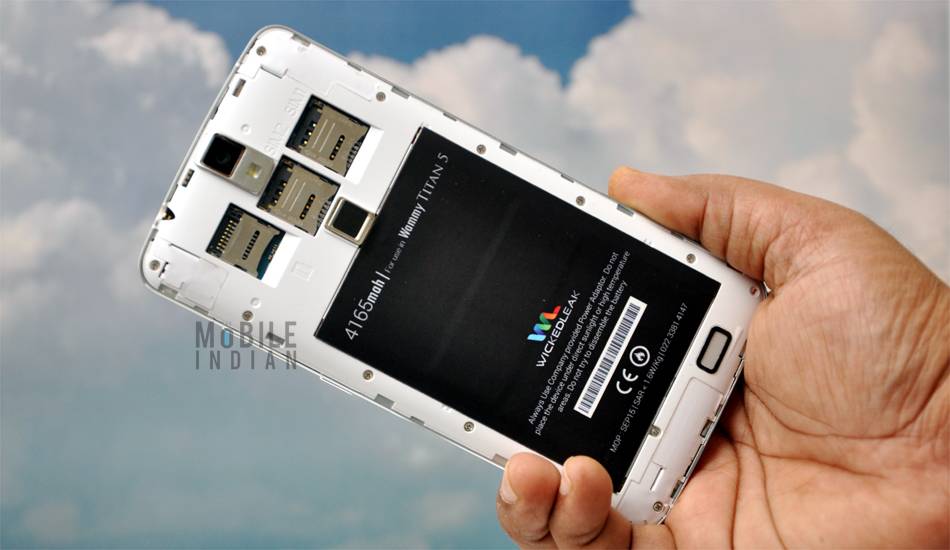 The Wammy Titan 5 also offers important connectivity features like dual SIM, 4G, WiFi (a/b/g/n), Bluetooth, 3.5 mm jack and a micro USB port. Moreover, it offers a fingerprint sensor for extra security.


The Titan 5 is armed with a 13 megapixel rear camera that comes with Samsung K3L2 CMOS Sensor while in its front lies a 5 megapixel shooter. The cameras are quite fast. The rear camera has no issue in focussing and was able to focus even from very close quarters and is able to capture colours nicely. However, the pictures captured through the 13 megapixel camera have a bit of noise. On the other hand, the front camera is as good as I have seen in phones in this price range.