Indian handset maker WickedLeak some time back launched this handset in India and is selling the device through its website for Rs 14,990. According to the company, it has already sold 743 units of Wammy Passion Z (till June 26) and has only 260 items in stock.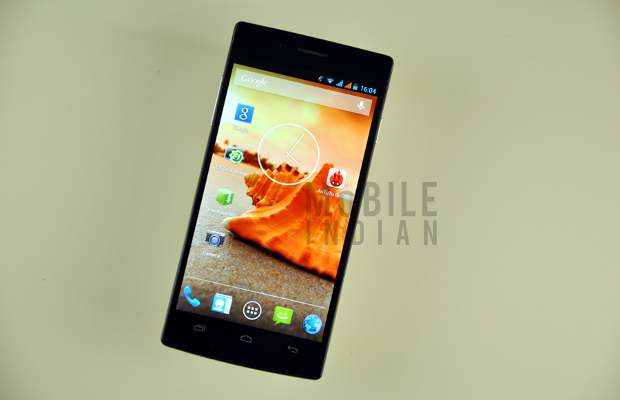 As its price suggests, WickedLeak Wammy Passion Z, like most low cost quad core handsets, comes with decent features, including 1 GB RAM, 5 inch screen, Android Jelly Bean etc. It has some very good features like full HD video recording capability with its 12 megapixel rear camera and a 2 megapixel front camera. So is it worth buying this handset for Rs 14,999-for which you can also get Samsung's low cost quad core phone – the Galaxy Quattro.
Here is what I found after using it over two weeks.
Design
The moment I laid my eyes on it, the Wammy Passion Z reminded me of a high end smartphone of an MNC company. Of course, it is not a pure replica; it comes with a nice body and a design that you would look for in a Rs 15,000 smartphone.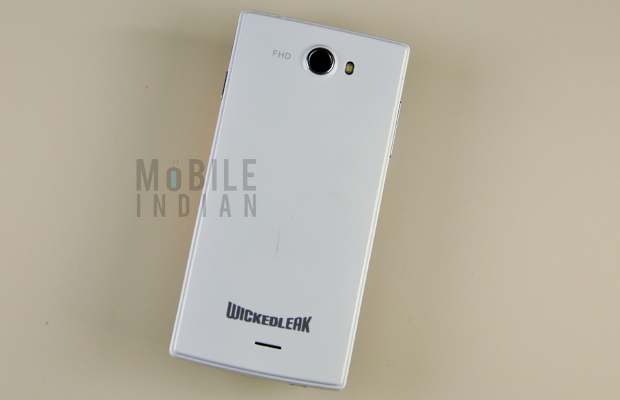 First of all, like Sony's handsets, Wammy Passion Z is a long device; while most other handsets are much broader. So despite having a 5 inch display, it is much easier to hold in the hands. Also, this form factor comes very handy while watching movies and videos, which these days usually come in 16:9 ratio.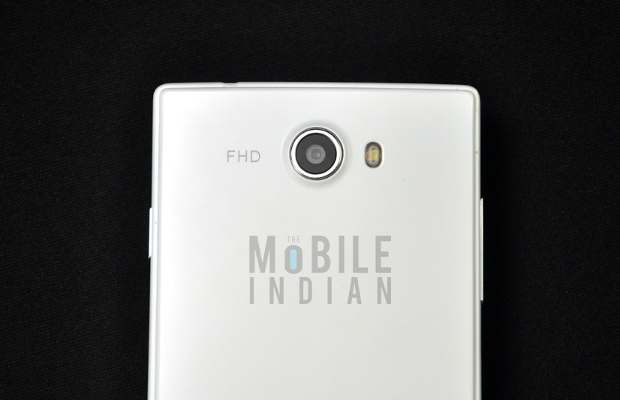 The white colour variant that we got for review looks very elegant. It has four parts – a very thick metal panel around its four sides, the front display, and a thin metal strip surrounding the display and the back panel. Unlike in other handsets, the side panel is much thicker and bigger than both the display and the back panel. The material used in the phone gives a very rich look. The back panel is not slippery either and feels very good in the hand. However, it feels a bit heavy at 150 grams.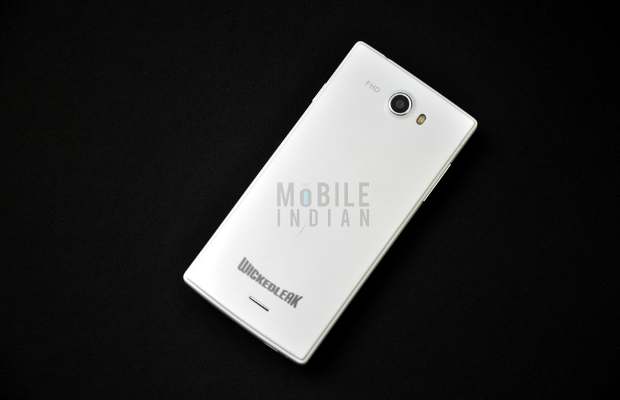 The volume controller, power button, 3.5 mm jack and the micro USB cum charger port are placed on the left, right, top and lower side, respectively. Overall, full marks to WickedLeak for making a very good looking handset.
Display
The WickedLeak Wammy Passion Z comes with a 5 inch screen, but unlike most of its competitors, it comes with 1980 x 1080 pixel resolution that gives the display a healthy 443 ppi pixel density – much better even than Samsung Galaxy S4 (441 ppi) and Apple iPhone 5 (326 ppi). I don't need to describe how pleasant my experience was while watching videos and images on the screen of Wammy Passion Z.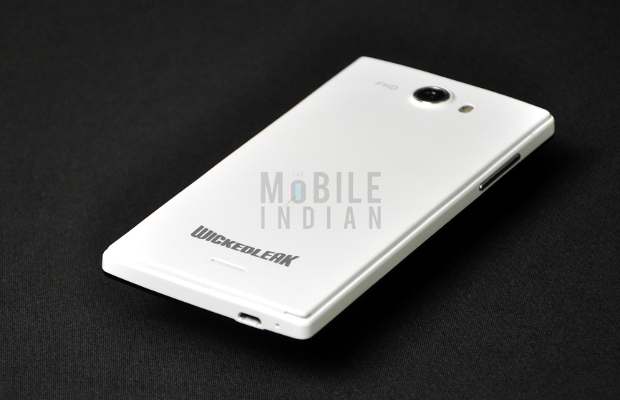 Moreover, WickedLeak has used IPS-LCD screen on this handset for wide angle viewing and better colour reproduction, and the use of Dragon Trail glass gives it a lot of protection from minor scratches.
OS, processor, RAM
First of all, the Wammy Passion Z comes with Android 4.2, the most advanced version of Android as of now. Many of its competitors still come with Android 4.1.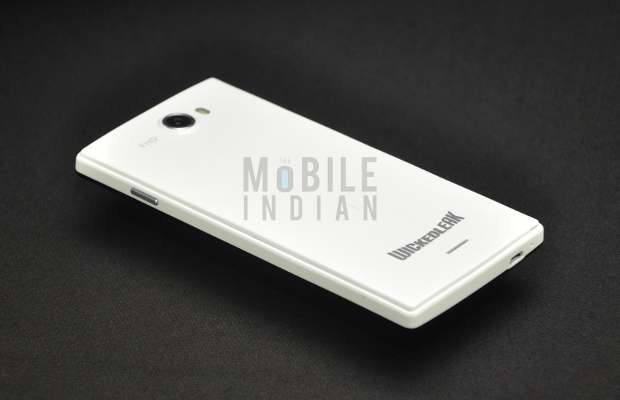 There is a healthy 1 GB RAM and a 1.2 GHz quad core Mediatek 6589 processor which is being used in most low cost quad core smartphones these days.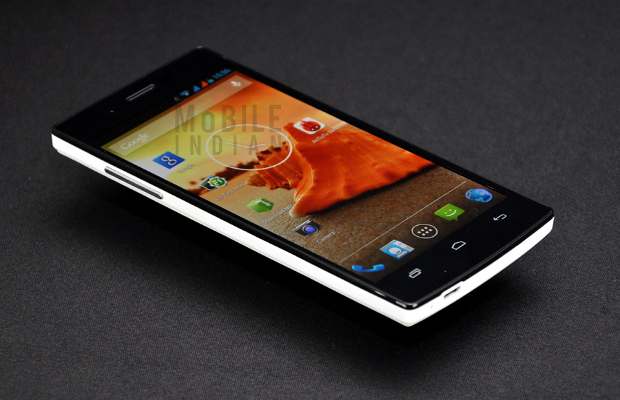 This configuration though did not work as expected in our case. The phone crashed several times and on many occasions it just hanged. The Passion Z is also quite slow in opening applications. Clearly, the phone has not been optimized well.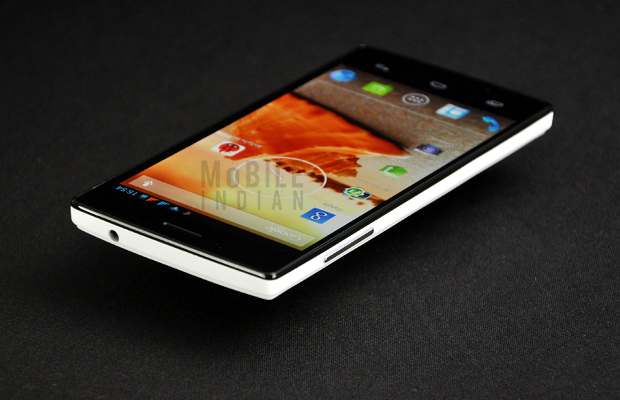 But a good aspect is that the WickedLeak Wammy Passion Z comes with root access, which means that you can get rid of many bloatware apps (preinstalled apps), which usually eat of a lot of internal memory. Of course, for normal users this does not mean much, and anyway the processor is at its highest speed (1.2 GHz,) so there is no chance anyway that you can overclock the processor, and underclocking it will further jeopardize the phone's functioning.
Storage
The Wammy Passion Z comes with 4 GB internal storage like most of its competitors but it can support a 64 GB micro SD card- double of what others provide (32 GB). Also, as I said earlier, you can remove bloatware from the phone as it is a rooted handset.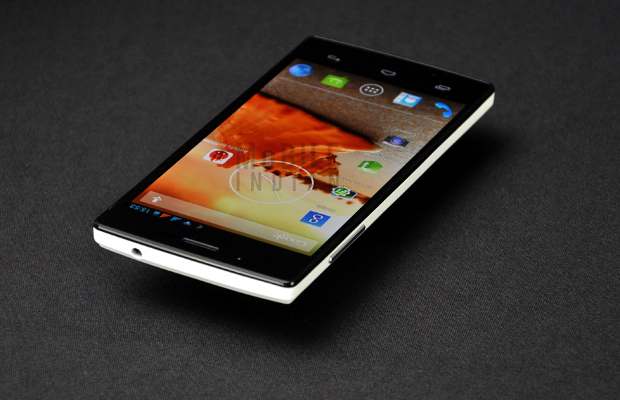 This means that you get a little more internal storage compared to other non-rooted handsets that come with similar internal space.
Camera
The Wammy Passion Z comes with a 12 megapixel auto focus rear camera with f2.2 aperture. Besides, there is a flash to aid the BSI sensor based camera to click pictures in low light. In the front there is a 2 megapixel camera.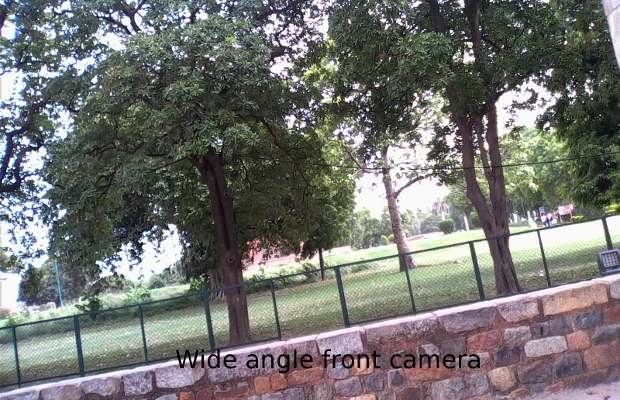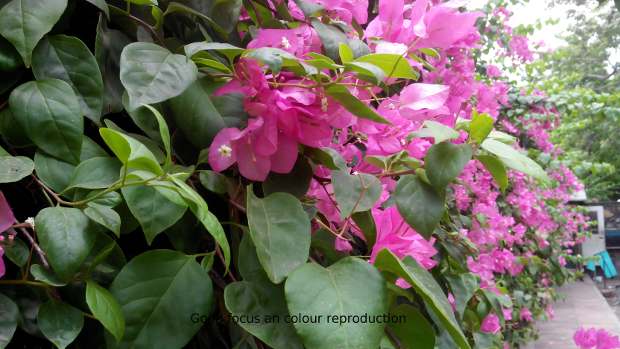 Both cameras are able to capture full high definition (1920 x 1080 pixel) resolution videos and pictures.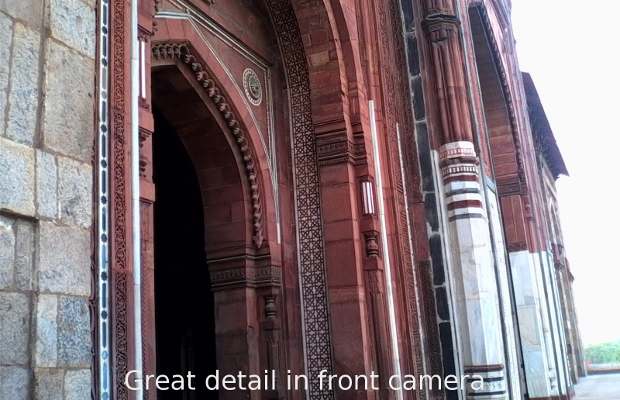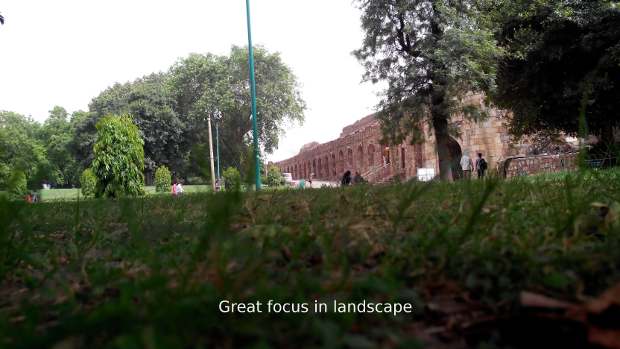 As far as our experience goes, it is one of the best in its price segment vis-vis its camera power. Here are some pictures that we clicked using the Passion Z (see caption to check the camera setting details).
Battery
The Wammy Passion Z has a 2500 mAh Li-Po battery. WickedLeak has officially said nothing about battery back up but we discovered the following: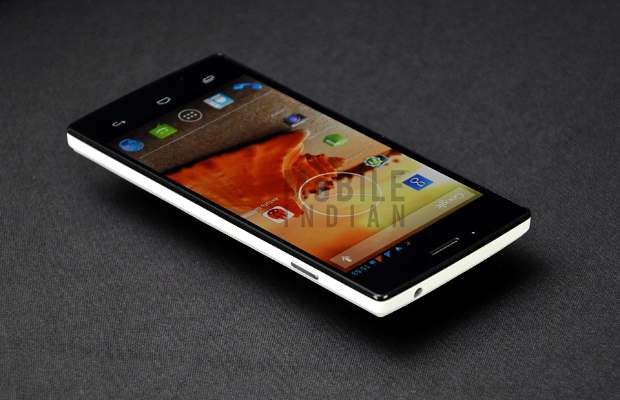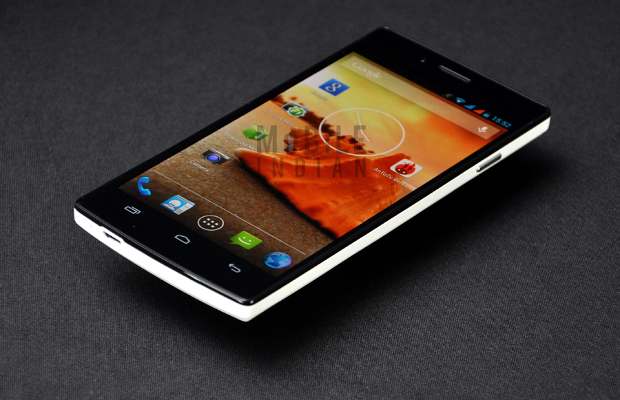 First of all, it takes a good 2 hours to get fully charged. With auto brightness and without WiFi or data connection, the phone gives around 4 hours of gaming. With medium brightness, without WiFi, it gives around 8-9 hours of video playback. We also watched YouTube over WiFi during which its battery discharged from 65 per cent to 53 per cent in one hour.
Connectivity
Wammy Passion Z is a dual SIM handset but the weird thing is that one slot accepts a regular sized SIM while the other demands a micro SIM. The device comes with WiFi (b/g/n), Bluetooth, GPS, a micro USB port, and has all types of sensors like a gravity sensor, proximity sensor, light sensor, magnetic sensor, gyroscope and magnetic sensor.
Conclusion
WickedLeak is not a big name in the mobile phone business, but it has launched some decent devices. The new Wammy Passion Z gives good battery life, and a good display and body. Besides, you get a good camera as well as the latest Android operating system.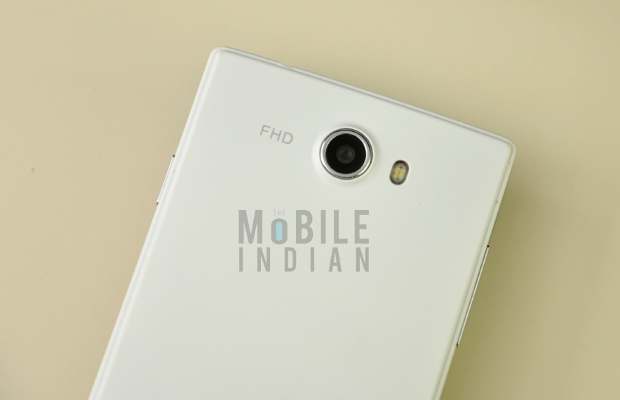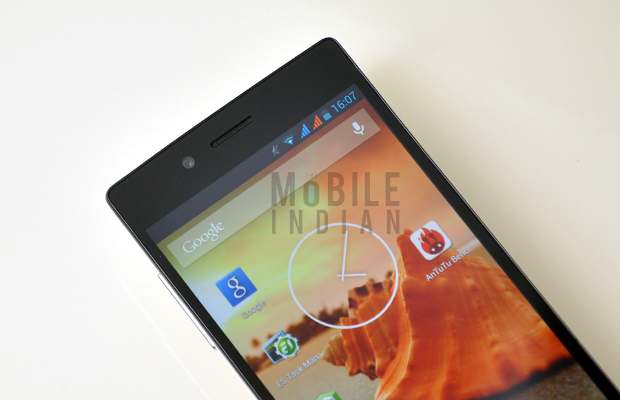 However, the unit we received is excruciatingly slow for a phone with 1 GB RAM and a quad core processor. Also, Rs 14,990 is not too much for a quad core processor based handset but many good brands including Samsung are also offering quad core smartphones for that much.