These days smartwatches are a big craze. Wickedleak has thus launched its own smartwatch to get a pie of the cake. The watch called Wickedleak Alpha, is currently available for Rs 4,990 but was launched in November 2015, for Rs 6,990.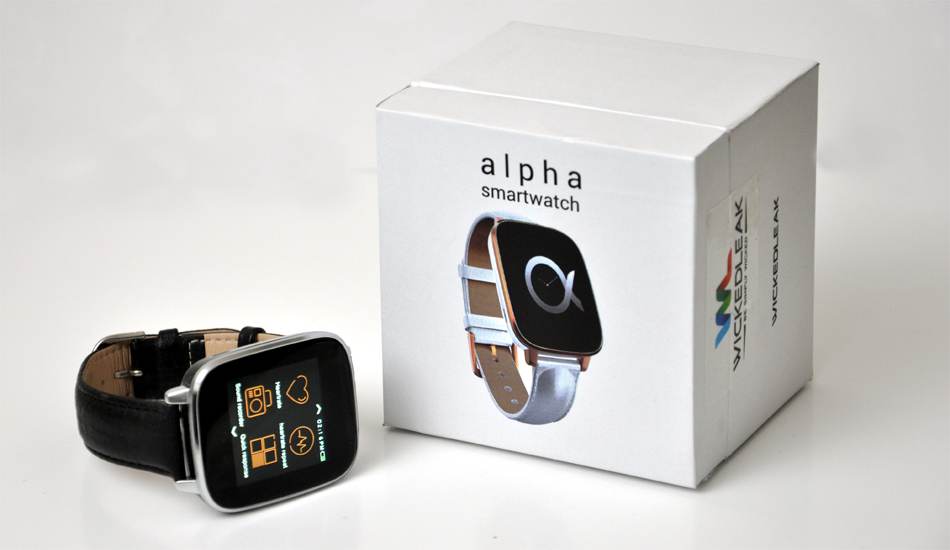 We used the watch for about a month and here is our review of the Wickedleak Alpha smartwatch. Note that it is available only via Wickedleak's website.
Design
The Wickedleak Alpha has a 1.54 inch display and comes with a leather strap which you can change like you do in case of a normal watch. The head is quite big so therefore, do give due attention to its size; if you don't like watches with big dials, don't go for it. Here thus I think Wickedleak has missed a chance; it should have offered the watch in different sizes. Also at 48 grams, it is quite heavy.
The strap is of decent quality; you can choose from black and white straps. Else, you can replace it with any other strap available for normal watches from any local shop. As far as comfort goes, initially, I felt a bit awkward due to its size but with time I got used to it.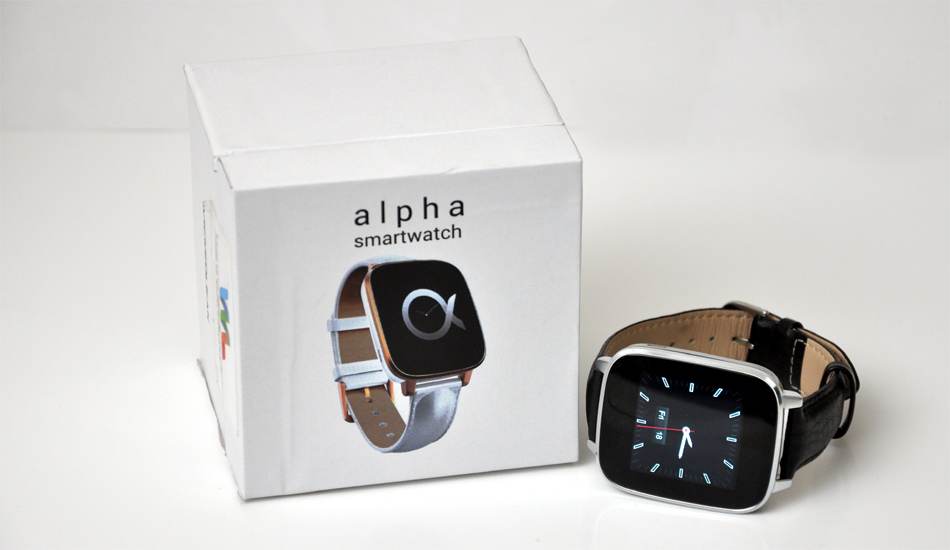 The watch head has a physical button on its right side panel using which you can switch on/off the display. The display is a capacitive touch screen and to access and use its various features, you have to swap through various apps.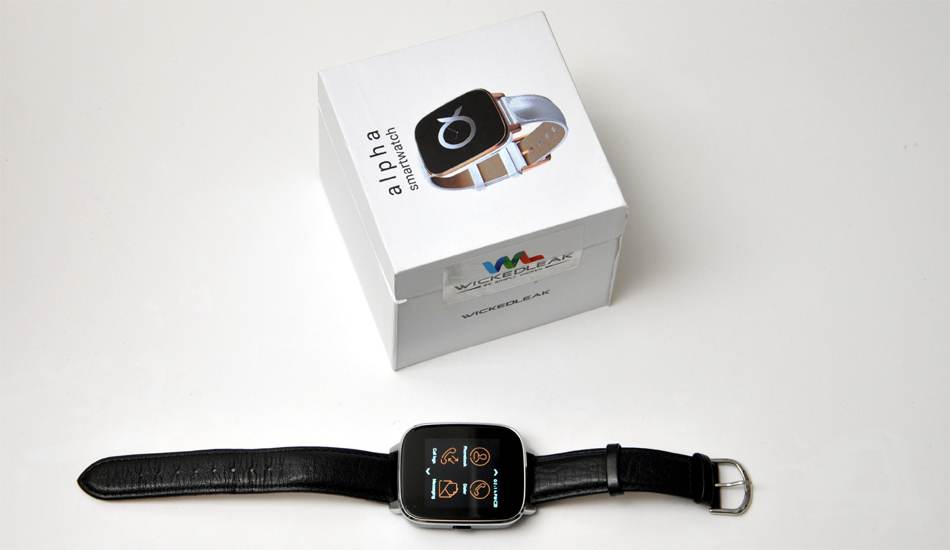 The watch head is made of stainless steel and feels quite tough. Also, note that it is IP65 rated for its water resistance feature. On the bottom panel of the watch, there are two sensors and a charging dock like thing.


Note that it needs to be charged like smartphones. The Wickeleak Alpha comes with a charging dock on which you need to place this watch and then with the supplied cable you have to connect it to your PC. Alternatively, just use any smartphone charger (not recommended though) or any power bank but you need the dock in any case.
All in all, the Wickedleak Alpha looks decent but is not something that would turn the heads.
UI and Performance
To switch on the display of the watch, you have to press the physical button that is located on its side panel. The first page shows the clock; there are six types of clock design. To access other features, you then have to swipe from right to left on the screen.
On the app screen, the icons are arranged vertically. You can either go for one icon per screen or four icons per page. From the setting, you can access its Bluetooth feature, change the clock style, control volume and display properties. There are also few sections which are not usable at all. For instance, in the Settings, I saw an "App" section which though doesn't allow un-installing any app. Neither, there is no way you can install any app on this smartwatch.


Similarly, another glaring example of its poor optimisation is the fact that its built in pedometer does not automatically record your steps taken; you need to switch the pedometer app to count your steps.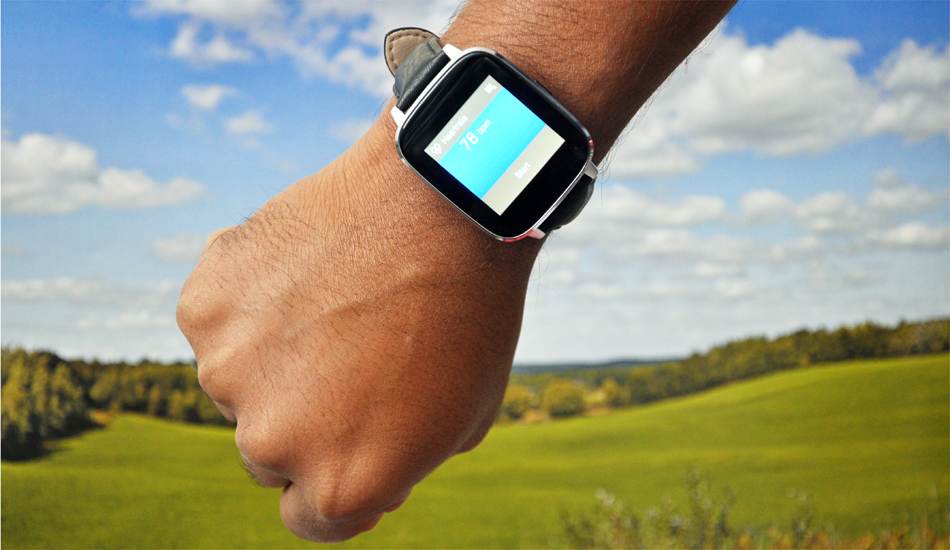 There are also issues with connectivity. The Wickedleak Alpha needs to be connected with your device via Bluetooth and only after that you can make calls and check SMSes through the smartwatch. You can also directly dial any contact through the smartwatch and talk to them via it.


Though in the first instance, I faced no issues while connecting it with a smartphone but on the second occasion, it just did not get connected with another smartphone which has Bluetooth 4.0 (LE) connectivity, despite several attempts. All the times, the smartwatch tried to establish a connection with the first device and not the second smartphone.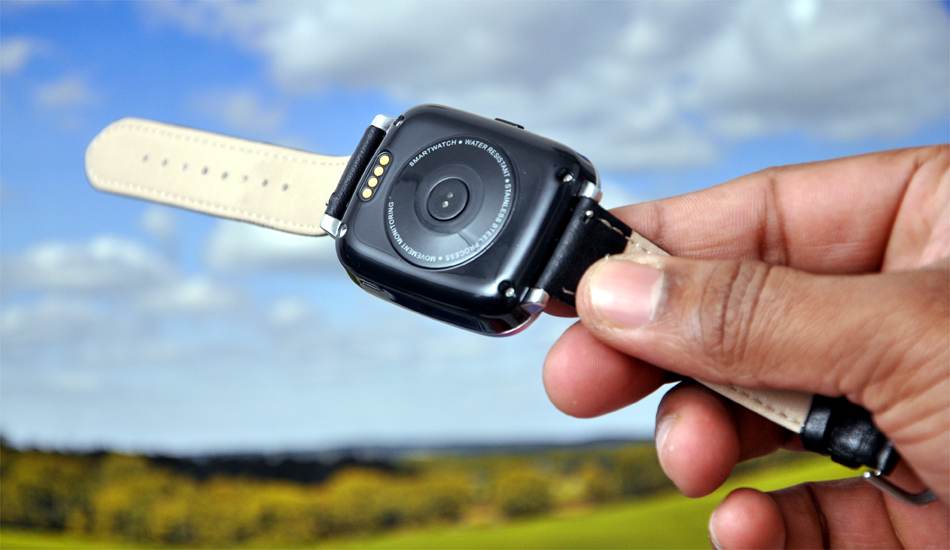 The speaker of the watch is good enough for quite environments but in noisy places, it is very hard to hear the callers. In any case, it isn't advisable either because if you use the smartwatch for calling, the whole conversation will be heard by everyone near you. But it nonetheless is a handy feature and is useful especially while you are driving when you should not check out your mobile phone to answer calls and SMSes.
The 280 mAh Li-Po battery of WickedLeak Alpha is not good for even one day. Switch on its Bluetooth and gesture inputs, the phone will not last more than 12 hours. If you don't activate its Bluetooth or gesture inputs and only use it to see your heart rates, time or count distance while jogging, it can stay alive for about 24 hours.
However, it does have plenty of other features which is commendable for a smartwatch such as calculator, stopwatch, alarm, calender, sleep monitor, and sound recorder. Especially, despite its low price tag, it offers a heart rate sensor which till now only associated with high end smartwatches only.