Vivo V3 Max Review - Just good at Rs 23,980
By: Anil Satapathy, The Mobile Indian, New Delhi

Last updated : April 16, 2016 9:52 am
Vivo V3 Max could have been priced a bit lower as it has too many good competitors from well-known brands at its current price.
PROS

»

Looks good with metal body

»

Large display with decent resolution

»

4 GB RAM

CONS

»

Hybrid SIM slot

»

Average battery backup

»

Bugs in the UI
Vivo V3 Max was launched in India earlier this month for Rs 23,980. The highlight of the phone is its metal unibody, 4 GB RAM, and HiFi music technology. It has a dedicated AK4375 music chipset and fingerprint scanner. As per the company, the back cover of the phone is made of aluminium magnesium while the front display has the Corning Gorilla Glass coating. The phone also has fast charging technology.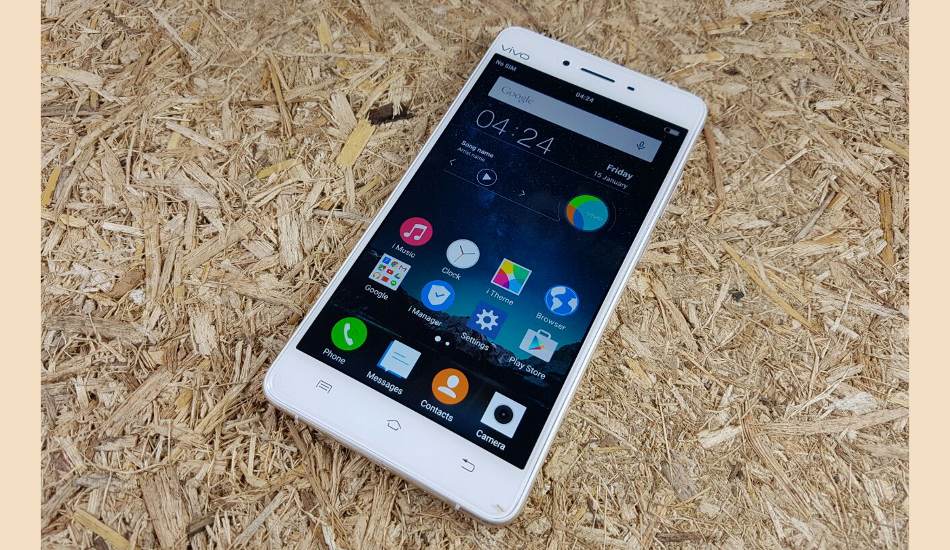 The Vivo V3 Max has a 5.5 inch full HD display and Snapdragon 652 octa-core processor. The 3000 mAh battery of V3 Max has dual charging and faster charging technology that claims to offer 2 hours of music playback in just 5 minutes of charging. Vivo V3 Max offers 32 GB of internal storage, hybrid SIM slot in which the second slot can also hold a micro SD card, 13-megapixel rear camera, and an 8-megapixel front camera.

Design

These days there is some sort of craze among manufacturers for the metal unibody. People also seem to prefer metal phones as well. Vivo thus wisely brought its V3 Max with a metal unibody.


The metal body, as I said above, is made of aluminium magnesium alloy and feels quite smooth in hand. The metal body smoothly curved to form its side panels. Overall, the phone offers a good grip. Vivo is offering a transparent plastic back panel which you can use if you find it difficult to grip this metal phone.


The phone is quite compact too, despite having a 5.5-inch display. Its dimension, 153.9x77.1x7.58 mm, speaks a lot about it. There are no hollow sounds from its body. Also, despite being such a big phone, the Vivo V3 Max weighs just 168 grams with its big 3000 mAh battery.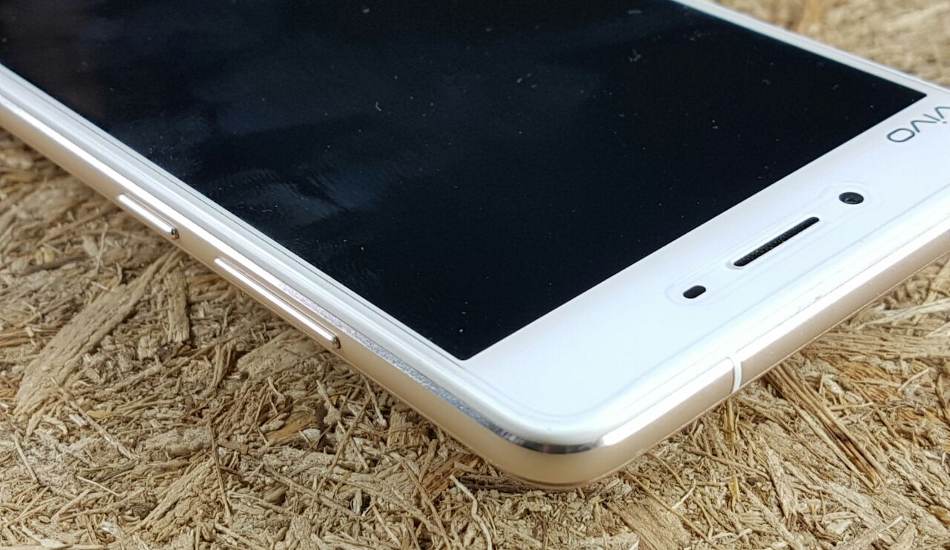 The phone's back and side panels (the metal parts) come in golden colour while the front bezels are painted white. So from the front, it is not that attractive.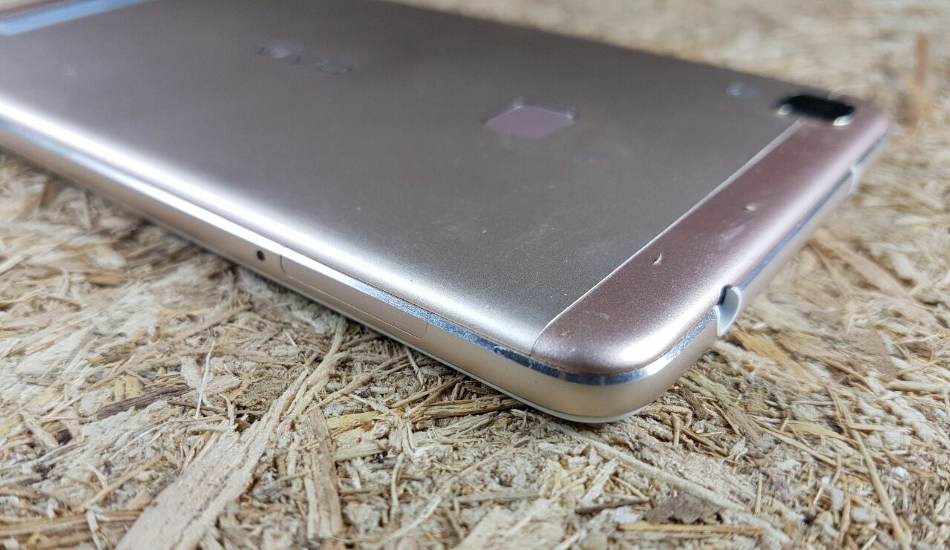 The front panel is quite clean though with ample bezel on all four sides of the display. Below the display, there are three off-screen touch buttons while above the screen lies a small speaker grill, the front camera, and the proximity sensor. The brand name - Vivo - is also written in the top left corner.

In the back panel too, the brand name is pasted in the middle. The square shaped fingerprint sensor is just above it. The 13-megapixel rear camera and an LED flashlight are in the top left corner of the back panel.

Display

The display of Vivo V3 Max measures 5.5 inches. This display has full HD resolution which is though good but isn't the best in the segment; there are several other phones in the same segment (Rs 18,000 - Rs 25,000) that offer Quad HD resolution.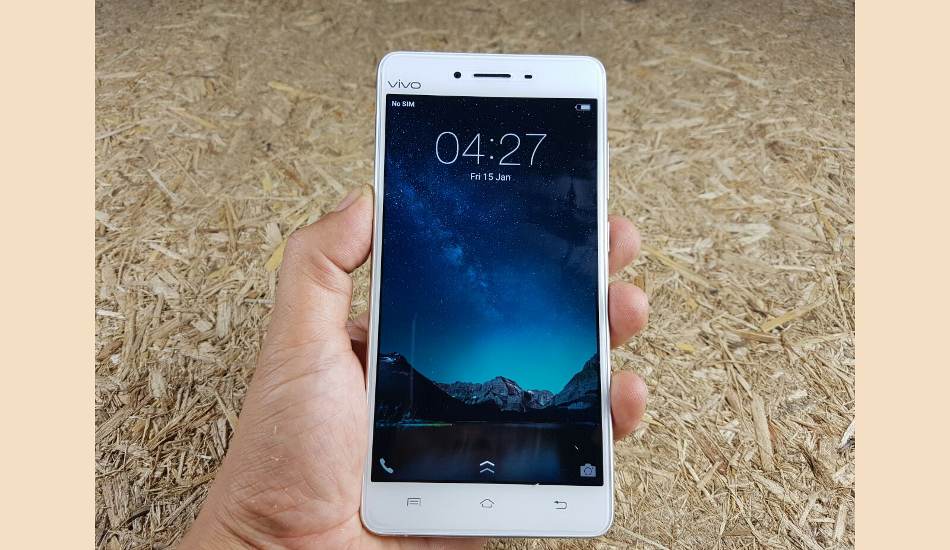 The display has also good brightness, allowing for comfortable usage in bright outdoors. The touch response was also quite smooth.

User Interface

The Vivo V3 Max has the Android 5.1.1 Lollipop operating system but it has a customized interface – Funtouch 2.5. The customized interface is quite different from the default Android UI.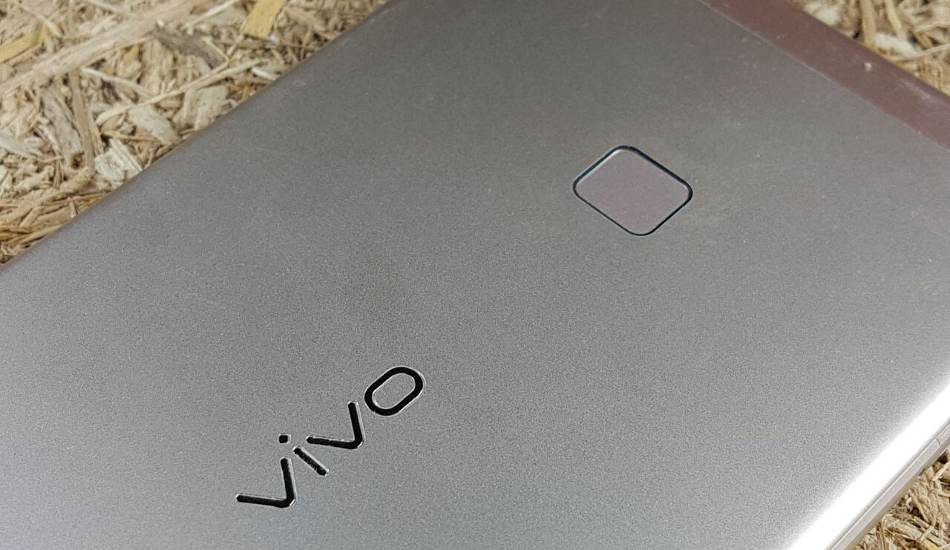 Here the Quick Setting panel is located in the bottom part – you just have to swipe from the bottom of the screen. It wouldn't feel natural in the first instance if you have already been using phones with normal Android UI. However, with time, you will get used to it. You can customize the control panel – adding or removing shortcuts – as well.

This Quick Setting page also has very useful widgets like one-touch speed up, flashlight, S Capture etc. The S Capture actually offers four ways to capture the screen including Screen recording, long screenshot, rectangular and Funny Screenshot.

The notification panel is though at the top like what you will see in the normal Android devices.


The settings page has also been customized a lot. In the settings, most used settings are on the first page while other control settings are located in the More Setting page.

However, there are some bugs in the UI which really mars the fun. One such bug is that sometimes the screen doesn't respond when a call comes. Often, while on a call the screen just doesn't switch on making it impossible to disconnect the call.

For security, the phone has fingerprint sensor which is quite quick to set up and it quickly unlocks the phone as well.

Performance

The Vivo V3 Max has the mid-range 1.8 GHz Snapdragon 652 octa-core processor that runs the phone with 4 GB RAM. The combination was good enough for high-end games like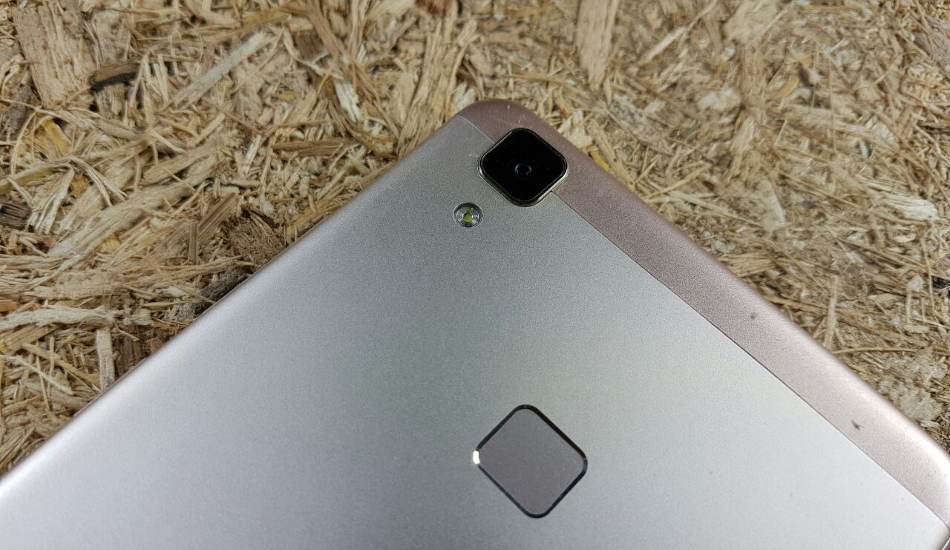 It didn't hang or showed any lag while multitasking either. But note that many of its competitors have much better processors.

The V3 Max though wasn't that good when it comes to battery backup. The phone at best can run for about a day with medium usage. But with heavy usage, you have to charge it at least twice in a day. Thankfully, it has fast charging facility and it gets charged in a jiffy.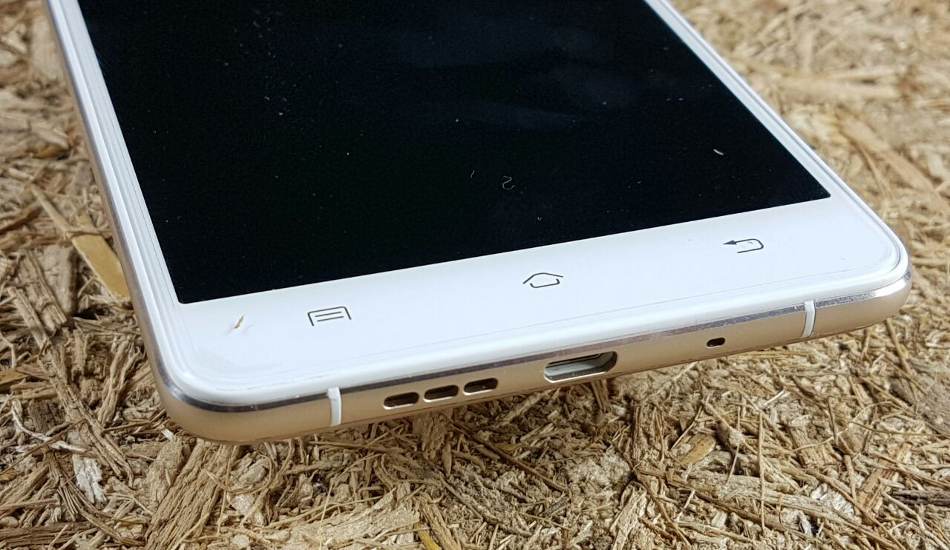 The V3 Max has good cameras. We have already published several of its camera pictures on our website, which you can check out here. Its cameras - a 13-megapixel rear camera and an 8-megapixel front camera - are quite fast and offer plenty of details even under lights. The rear camera can also capture pictures from very close quarters. You can use the fingerprint sensor to click pictures as well.

Another highlight of the phone is its speakers. The lone speaker at the bottom of the phone does offer quite loud and clear sound. But the problem is that since there is only one speaker, sound comes from only one side. So if you want to enjoy movies on this phone, better use an earphone/headphone to get the surround sound effect.

For connectivity, you get a hybrid SIM slot in the V3 Max, which can hold one SIM card and a micro SD card. Alternatively, you can use two SIM cards.
Verdict
Vivo V3 Max is a decent smartphone owing to its cameras, metallic body and 4 GB RAM. But spec wise, it does not look that good at Rs 23,980, as some of its competitors even offer Quad HD resolution and a much better processor including Snapdragon 810. Thus, I would like to give it 6 stars out of 10.