There is no dearth of options as far as low cost Android tablets are concerned. However, most of them offer more or less the same specification and very similar performance, making it difficult to choose.
Wishtel is one of the companies that make low cost tablets in India. The latest product from the company is called 'Ira Thing 2'. Here is a complete analysis of the tablet and its performance.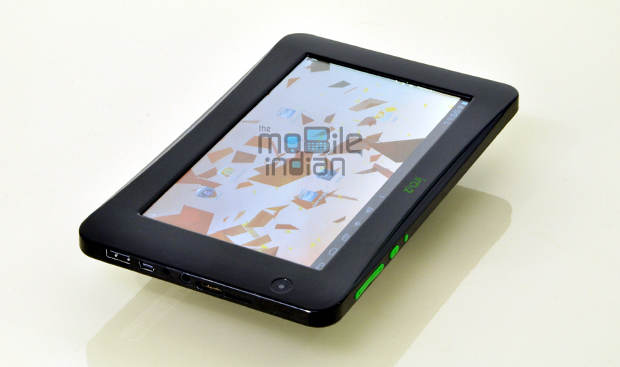 Design
The tablet looks like run of the mill product in terms of specification but in terms of looks, Wishtel has done well.
The physical buttons and the branding and other written things on the black colour model is in fluorescent green which makes the device look youthful, even the tablets pouch has fluorescent inserts in it. Also, the tablet's front panel has slight inward curves which make it lot curvy. Ira Thing 2 also is available in Black, Red, Blue, Pink and Grey.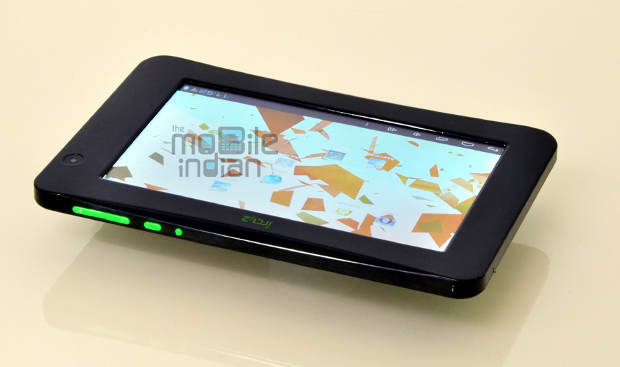 Right side of the table (when held horizontally) has all the ports which include micro SD card slot, mini HDMI port, 3.5 mm Jack, power socket, mini USB and a full USB port. On top right corner of the tablet there are mic, rest, power/lock, menu and escape buttons. There is however no volume rocker for which you will have to rely on on-screen buttons.
The front facing VGA camera is placed on the right hand top of the screen; there is no rear camera.
Unlike other tablets where the screen usually pasted on the back panel, Ira Thing 2 has three pieces – the back panel, the side bar and the screen. These three different parts are loosely jointed that leads to a creaking sound when any sort of force being applied while holding it. Also, since the side panel has a raised surface, touching corners of the panel is a bit difficult. In most tablets, the screen is at the same level as the bezel.
Display
As with most tablets in this price category, the Ira Thing 2 has a 7 inch touchscreen with 800×480 pixel resolution. The screen uses capacitive multi-touch technology. However, the screen is not as responsive as one expects from a capacitive unit. While simple touches are registered without a miss, drag and drop action is marred by misses, which causes a lot of trouble.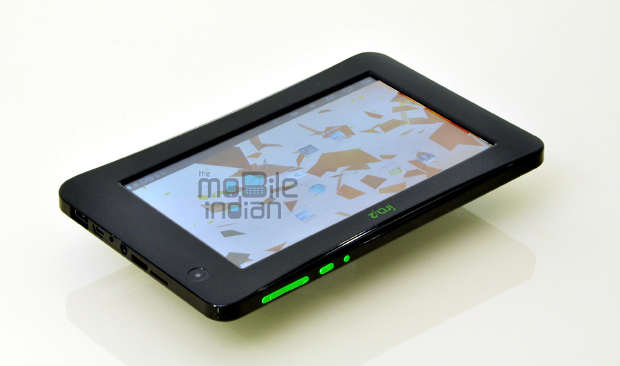 Other than that the display is bright enough and clarity though not top notch even for its category is just ok.
Performance
The tablet has a 1.5 GHz single core processor and 1 GB of RAM. Wishtel however has not revealed which processor and GPU the tablet uses.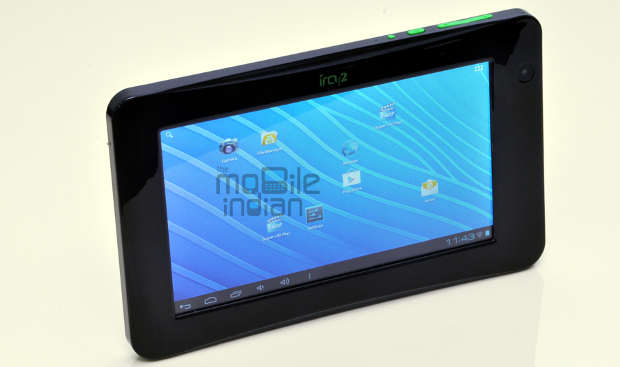 The tablet works just fine thanks to healthy 1 GB of RAM; we did not face any slowdown but the tablet did get a bit overheated when we were playing games on it. Moreover graphics intensive games did not get as good a frame rate as they should have, but they remained playable all through.
The tablet's stereo speakers are also of decent quality and offers distortion free and loud sound till very high volume levels.
In terms of wireless connectivity, you only get WiFi in the Ira Thing 2 but you can also use a dongle separately for 3G connection. Strangely, whenever we tried to connect the tablet to our WiFi, it said that our WiFi is out of range when the router was just below our desk. You have to refresh to get connected each time by switching off WiFi and then switching on again.
The Wishtel tablet comes with a 3000 mAH battery which is claimed to offer 3 to 4 hours of working hours, and while it did deliver that kind of time which is in any case is quite low. The battery took a lot of time to charge as well.
User interface
The lock screen of the Android 4.0 in this tablet offers one touch access to all the open applications, which is a great thing. Other than that there is no modification to the stock Android user interface.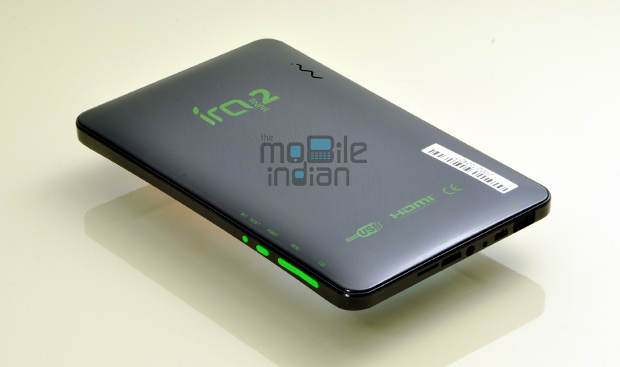 Wishtel has also offered its own app store along with Google play store, and offers some very useful apps too. There are inbuilt apps like Hungama, NexGTV etc which is a good inclusion. However with all these things consumer 4GB of built-in memory, leaving only about 2 GB for users to use.
The tablet's front camera is strictly for video chats. It's a VGA (0.3 megapixel) camera only and therefore not a very useful tool for photography. However, for video chats, it offers sufficient quality.
Competition
As already said there are lot of option in the market at the same price, in some cases you can get a tablet with similar specification as Ira Thing 2 for even less. For instance, Micromax's Funbook Alpha with same configuration is currently available for Rs 4,900 which is Rs 5,00 less than Ira Thing 2.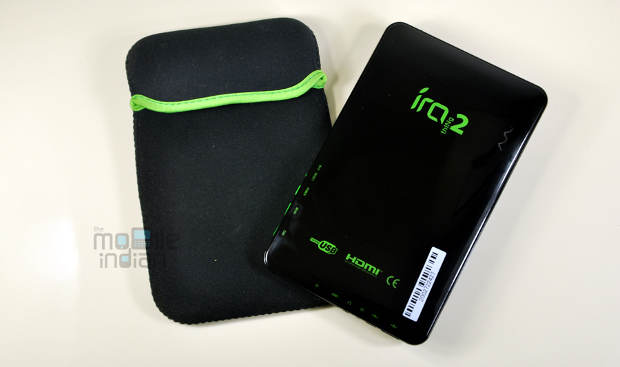 Then there are tablet like Karbonn Smarttab 2, Micromax Funbook range, iBall Slide, HCL Me Tab U1, Lava E-Tab and many more, all priced bang in Wishtel's territory and are from better known brands.
However, most of these tablets get only 512 MB RAM and lack differentiation in design – the two areas where the Ira Thing 2 scores well.
If a person finds its looks' good, then it can be viable alternative and the person would not be missing in anything, else one can go for better known brands which should offer better service network at least.