Indian low cost PC and tablet maker, Simmtronics has some time back announced three tablets in the Indian market, including Xpad X720, Xpad X801 (8 inch with voice calling) and Xpad X1010 (10 inch).
The Simmtronics Xpad X720 is a 7 inch tablet without SIM calling facility which currently is available for as low as Rs 4,000. However, it has decent specification such as 1 GHz Cortex-A8 processor, Android ICS operating system, 4 GB internal memory etc.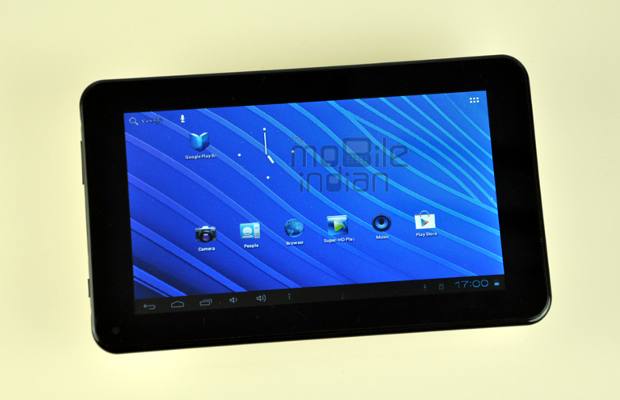 There has been an intense competition in the lower end tablet segment but most of the tablets do not perform according to their specifications. That is why we were very apprehensive about the quality of this tablet. Read on to know more about Simmtronics Xpad 720's performance in real life.
Body and display
Simmtronics Xpad X720 comes with a 7 inch screen but is quite light weight than many of its competitors as it has only 332 gram weight. It is also quite thin with 11.6 mm thickness but the most notable factor is its rear panel. The Xpad X720's rear panel has a rubberised finish that is extremely good for handling and griping.


Simmtronics has however missed a trick by placing all the buttons and ports on one side itself. The volume rocker, charger port, 3.5 mm jack, micro USB slot and power button are all paced side by side on the right hand side when you hold the tablet in the portrait mode. Sometimes this placement causes problem while using the tablet. Otherwise the tablet has good body built.
The Xpad X720's display has 800 x 480 pixels resolution. Though the resolution is not something to cheer about but most of the tablets and smartphones under Rs 10,000 come with this much resolution and anyway Xpad X720 is priced at just Rs 4,000, so one should not complaint much. The touch response is also appreciable and undoubtedly one of the best devices vis-Ã -vis its touchscreen quality.
Storage
Simmtronics Xpad X720 also comes with decent amount of internal storage which is not otherwise common to low cost tablets. The tablet comes with 4 GB of internal memory out of which around 2 GB is available for users to store their contents while there is an expandable storage slot for upto 32 GB micro SD card.
Battery
This is the best and the most noticeable part and we were also surprised with the results. The Simmtronics Xpad X720 comes with just a 2800 mAh Lithium – Polymer battery but unlike the figures, the tablet gives an astounding performance.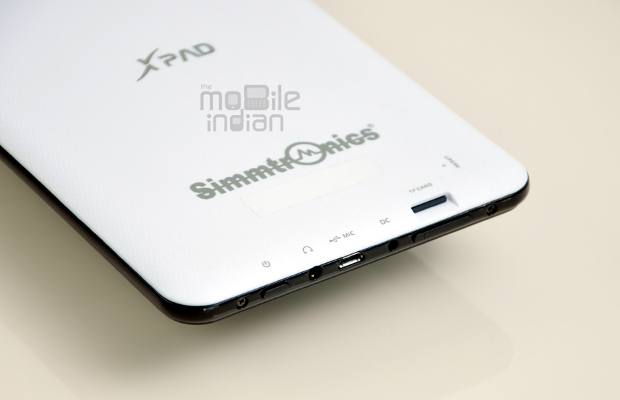 The tablet gets charged quite fast and maintains the charge for a long time. For instance, it managed to keep some charge for continuous three days without any charging in between. As per Simmtronics, the Xpad X720 provides 100 hours of standby time and four hours of internet browsing.
Connectivity
Simmtronics Xpad X720 comes with WiFi (b/g/n) module but misses out on Bluetooth. There is no SIM card slot either which may disappoint many prospective buyers. But you can still access 3G through a data dongle.
Entertainment
It has multi format supporting video and audio players. Owing to poor resolution, high definition videos would not visible as they should be. However, I did enjoy reading ebooks on it thanks to its decent brightness which is good indoors and is okay outdoors as well.
Performance
The Simmtronics Xpad X720 comes with a 1 GHz Cortex-A8 which is assisted by Android ICS operating system and 512 MB DDRIII RAM. The combination is usual to most budget tablets but the tablet provides a decent performance.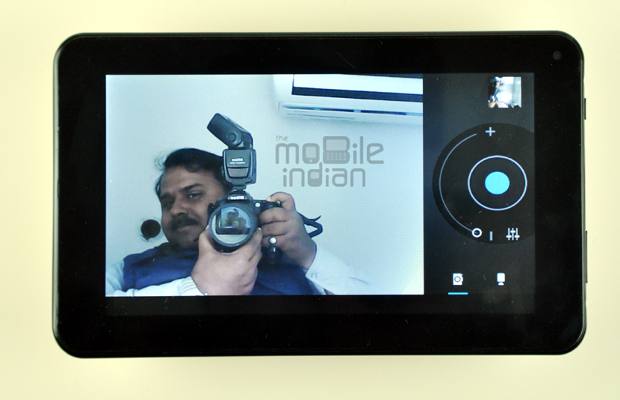 Of course, it is not lightning fast but one has to consider that the tablet is priced at just Rs 4,000. With just a little bit hiccup, the tablet managed to play Temple Run 2 so we think it can play mostly mild games (not graphics intensive) with ease. One has to though keep using a task manager to free up its memory from time to time to enjoy a lag free performance on this tablet.
Conclusion
The Simmtronics Xpad X720 is ideal for one who is into eBooks, news, internet browsing and doing such other stuffs. You can enjoy playing music as well as videos; but movies won't look like as they would do on a HD screen. You can play some light games on this tablet as well but do not download something like Blood and Glory. I had played the Temple Run 2 on it and the Xpad 720 managed to play it, though the resolution marred the sceneries and the tablet was almost choked while playing it. But otherwise, the tablet performed as we expected and in case of battery, it delivered more than our hopes.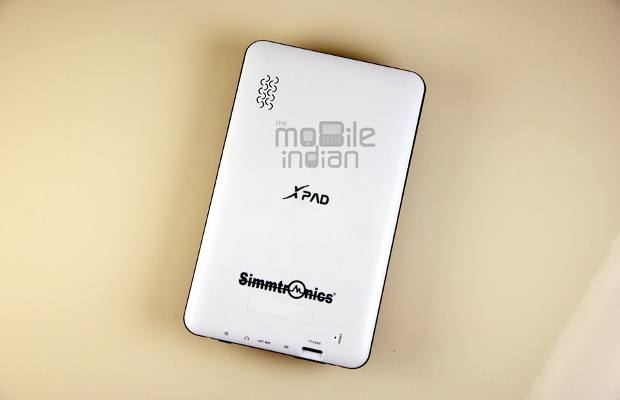 I initially thought to give it 6 (better than average) but considering its price and battery life, I give Xpad 720 '7 out of 10'.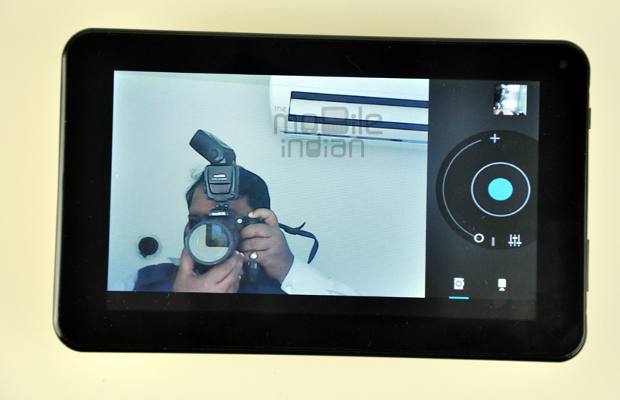 There are not much options when you consider tablets below Rs 4,000. If you are ready to spend a couple of hundred bucks more than you can also consider Micromax Funbook Infinity which comes with almost the same specification as Xpad 720.
There is Byond Mi-Book Mi1 tablet, which costs around Rs 4,000, as well which has the same specification as Xpad 720 but comes with 3D Glasses and Pouch as free accessory.