Milagrow has recently announced a tablet especially for female professional. The device comes with more than 50 apps.
On paper, the Milagrow Woman TabTop has impressive specifications and costs Rs 13,999. The device comes with Android 2.3 operating system, a 1.2 GHz processor, and 512 MB of DDR3 RAM.
The TabTop has a 7 inch LED backlit 4:3 resistive touch display, 8 GB of built-in storage expandable to 32 GB via SD card, WiFi, 3G connectivity via a dongle, USB 2.0, and a 4,000 mAh battery promising more than 8 hours of usage. The tablet is available in four colours – pink, blue, grey and black.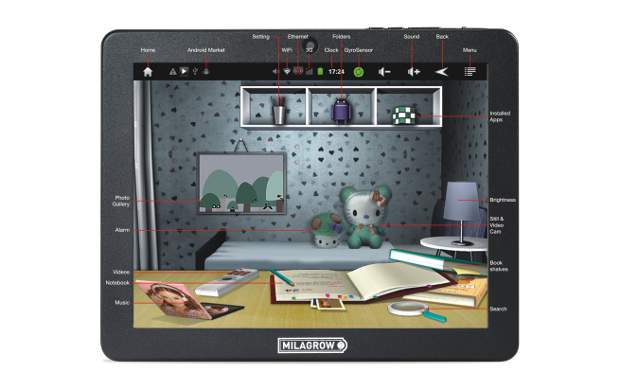 But then again, the question is how different it is from the rest of the tablets in this price range and what is special in it for females? And, should you buy it this Valentine's Day for your lady love?
###PAGE###
Design
The first thing you notice in the Milagrow Woman TabTop is its 7 inch screen with 4:3 aspect ratio. (All other 7 inch tablets feature 16:9 aspect ratio.) With a 4:3 aspect ratio, the TabTop is squarish, making it easy for women to keep in their handbags, and it performs better as an ebook reader.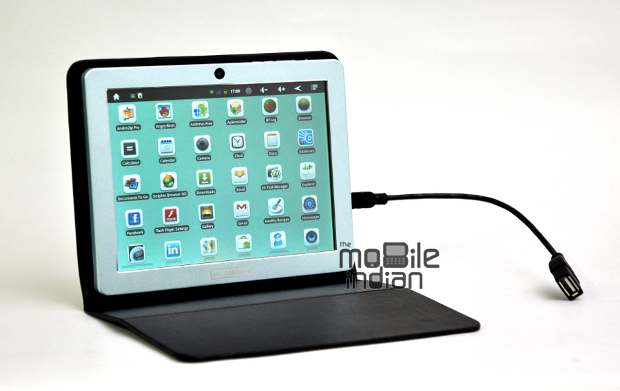 The back panel of the Milagrow tablet features a surface slightly curved in the corners with raised areas where you have a button and a camera. It has a glossy finish, which too would like by women. The device is available in pink, blue, grey and black.
###PAGE###
We got the blue colour and thankfully this colour does not act as a fingerprint magnet. Black will be the worst in this regard while the other colours should be as good as the blue. You also get a leather case with this tablet, which, though it has a folding front cover, does not act as a stand.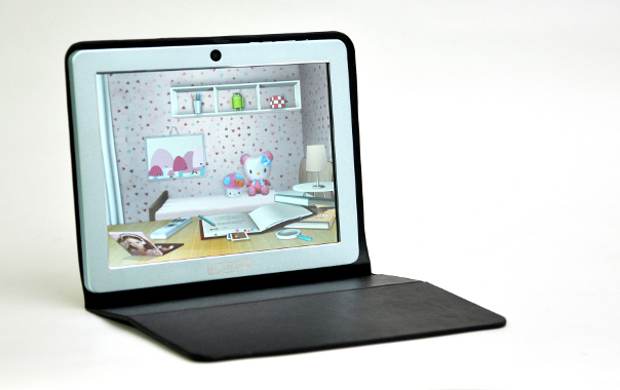 On the front of the Milagrow Woman TabTop there is a camera in the centre and there is a bezel around the screen which makes it look great. Apart from the on screen back button, there is also a physical back button on the right hand top corner of the tablet, along with the volume rocker, options button and lock toggle, which are good as the screen is resistive.
All the connectors, including two micro USB ports, micro SD card slot, 3.5 mm jack and charger slot, are on the right.
###PAGE###
Software and apps
The Milagrow tablet is based on Android 2.3 with a female oriented user interface. It features a woman's room as well. Each element of the room is actually a button for applications. For example, the lamp shade in the woman's room acts as the screen's brightness control while the Android logo in one of the shelves takes you to the normal Android home screen, and a picture in the room takes you to the gallery.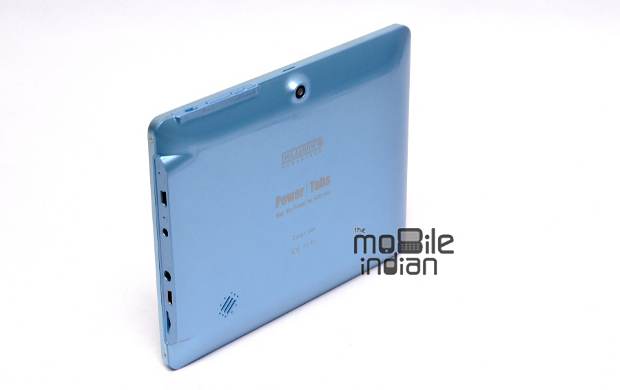 There are similar shortcuts for alarm clock, apps, notes, ebooks and music as well. Most of the elements are laid out in a logical fashion except the camera which opens when you touch a doll in the room. On the whole, the UI is neat and rather helpful as it brings the most used elements to the top and offers easy access to other apps as well.
###PAGE###
Another good part of Milagrow Woman TabTop is the inclusion of paid apps like Documents to Go (includes Word, PowerPoint and Excel-type applications) and WebEX app for video conferencing. These will be of use to professionals and and other users as well. However, most of the other apps are available for free on Android Market, which the tablet can access. Though the choice of apps already loaded is good and that has to be appreciated.


There are apps for health, recipes, free dictionary and antivirus, and there is Skype.
There is also a preloaded women's security and anti-theft application that can send instant alerts in case of any problems. The device can send an alert in case of a forced power-off or an improper exit as well.
###PAGE###
What is also good is that a prolonged signal loss will cause 'fail safe' SMS and email alerts. The application can send multiple SMSes and email alerts to pre-configured numbers and email IDs. The alerts would include the phone's last known location, direction of travel, mode of transportation and vehicle number (which the user can enter).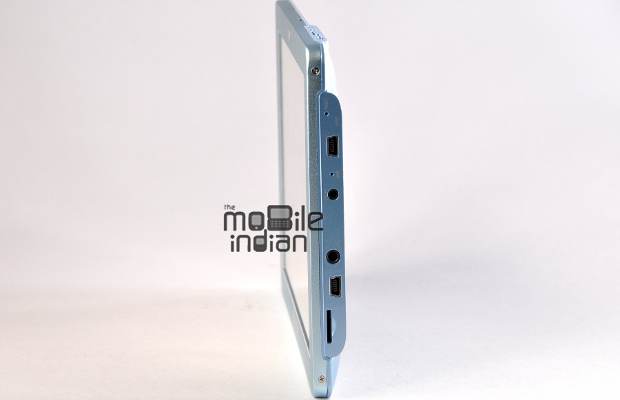 However, since the Milagrow Woman TabTop does not come with GPS support, the accuracy of the data will depend on the mobile network towers present in the area (the higher the number, the better the accuracy). Worryingly, unpopulated areas on the fringes of the city and rural areas have very low density of towers.
The Milagrow tablet has a resistive touchscreen and as such is not as touch sensitive as a capacitive display would be. However, through a software tweak, multi-touch function (pinch to zoom) has been added, which is great. Also, as was earlier mentioned, there are physical buttons as well for actions like back and options.
###PAGE###
Hardware and performance
The Milagrow tablet runs on a Rockchip 2918, 1.2 GHz processor based on ARM Cortex-A8 architecture, coupled with 512 of RAM, which gives it decent, above average performance. The games as well as apps performed without lag.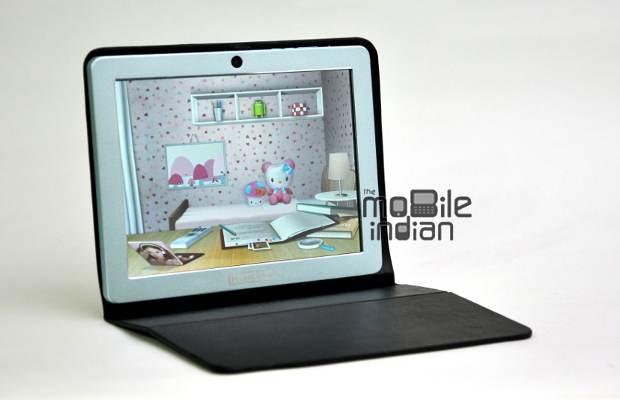 The biggest downside of the Milagrow Woman TabTop lies in its screen. While the choice of 4:3 aspect ratio is not a problem, the use of resistive technology is baffling as similarly priced tablets with similar specifications use capacitive screens. Though a multi-touch function has been added, it still leaves a lot to be desired.
###PAGE###
Milagrow claims that women with long nails prefer using finger nails for touch, which is better served by a resistive screen (capacitive does not respond to nail touch). And the response to nail touch is better without a doubt. However, most of the apps in Android perform when you swipe the screen, which cannot be done on this Milagrow tablet.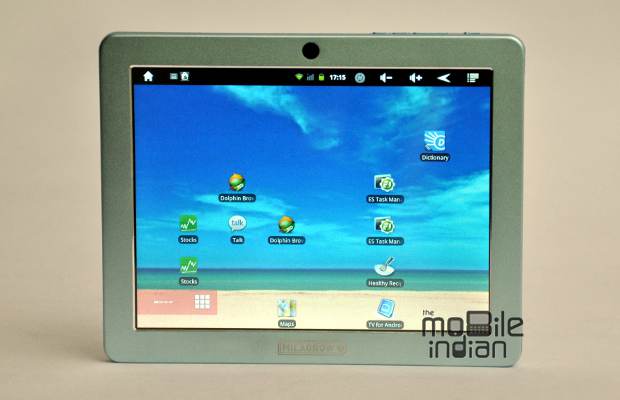 The Milagrow Woman TabTop, with a screen resolution of 800 x 600 pixel, is able to play full HD movies quite smoothly. You also get a stylus with this tablet, which is like a pen but there is no way to attach it to the tablet (women have hand bags, so they can keep it there but chances are that it may get lost in that huge bag).
###PAGE###
Another glaring omission is the lack of GPS support, which makes TabTop the first Android device we have tested not to have one. Though you will still be able to use Google's navigation services, accuracy will not be very high.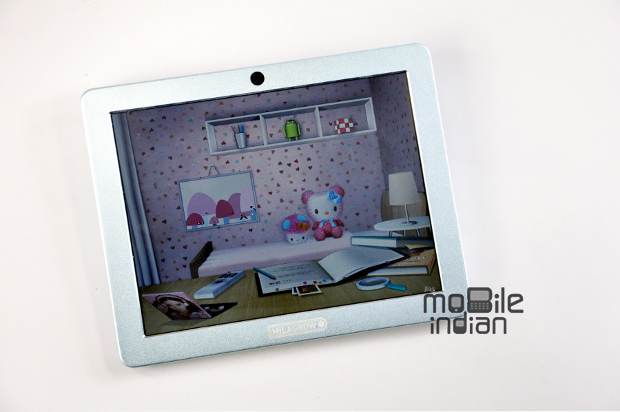 In terms of connectivity, the Milagrow tablet has WiFi, Bluetooth and the option to connect to a 3G dongle. It has two micro USB slots and a micro USB to full USB converter (in the box,) that helps you connect the dongle.
The TabTop's 2 megapixel camera is enough to click a photograph but there is nothing much to talk about vis-Ã -vis the quality of images taken. The front camera is a VGA unit good enough for video chat and conferencing. The device has good battery back up as well thanks to the 4000 mAh battery.
###PAGE###
Verdict
The lack of two features – capacitive touchscreen and GPS support – makes this tablet an overpriced option. However, to compensate you get multi touch support and certain paid apps like Documents to Go and WebEX app.
Design wise, the Milagrow Woman TabTop is good, which also makes it unique and it can be very attractive to women. The quality of features is also good. You could consider buying this for your lady love if you are looking at this price bracket (below Rs 14,000) as it is light, has an interesting UI and looks good. But then, you already know of the features it doesn't offer, so be aware of what your love is looking for in a tablet.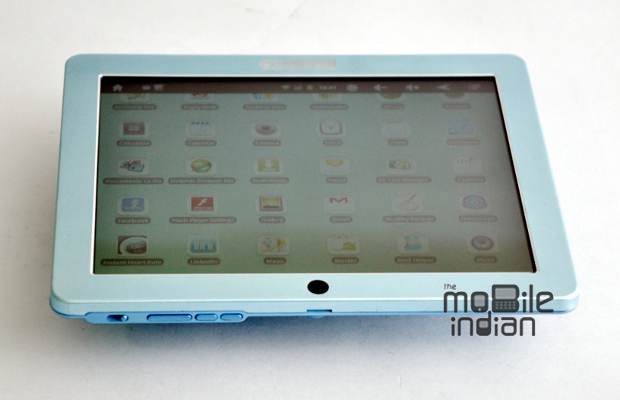 If you don't mind paying a little more, you could look at the Samsung Galaxy Tab P1010. It is a WiFi only tablet, and other devices in this range are the Reliance 3G tab, Spice Mi720 and iBall slate, all with 3G SIM support.