Read your favorite titles any time and carry your entire collection wherever you go on the Kobo Touch eReader.
Advertisement
Pros
Petite and light
Great grip in hands
Cons
No physical buttons to turn pages
No backlight
Kobo officially set foot in India in mid-October with its portfolio of ereaders and tablets. It also offers a digital bookstore for users to browse, purchase and read ebooks. So far the availability of ebook readers has been scarce here. Recently, Amazon entered the Indian market with Kindle ereaders while Barnes & Nobles' Nooks are available in the gray market.

We got lucky to try out the Kobo Touch ereader, which is an updated version of the Kobo eReader with touch functionality. This reader is purely meant for reading ebooks, magazines, newpapers and browsing the web in monotone. The small form makes it easy to carry along anywhere and read anytime. We took a closer look at this ereader.

Design

When powered off, Kobo Touch looks like any another tablet with a deep screen. It has a rubberized back with concave texture design for better grip to the hands. From the first look the Kobo Touch looks petite, stylish, and seems really sleek. In terms of dimensions, the Touch is 6.5 inch tall and 4.5 inch wide to weigh about 185 grams. It might not be as light as your smartphone but it certainly isn't as heavy as entry level 7 inch tablets. Kobo Touch is 10 mm thick, which comes close to modern day smartphones.

The Touch has a micro USB port at the bottom for charging it and there is a microSD card slot on the right side. Our only gripe is that this card slot is not covered with a plastic casing or latch. In Indian environments, such ports tend to collect dust and eventually cause trouble. The power button on the top is spring-action operated and the user simply has to press and slide for operating it.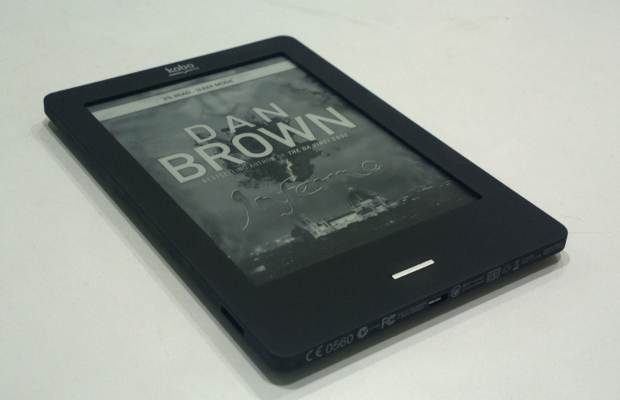 Kobo Touch does fit comfortably in one hand but it is cannot actually be used with a single hand because there are no page turning keys or buttons on its body. There is just one Home Button that can be pressed to visit the home screen.

Kobo Touch is powered by an 800 MHz Freescale MX508 mobile processor and there is support for WiFi. The micro SD card slot can read up to a 32 GB card, which would hold about 30,000 books. Without the micro SD card, the Kobo Touch can hold 1000 books.

Over all finish of the product is very premium and feels great to touch.

Display

Kobo has used a 6 inch E Ink Pearl display with 800 x 600 pixel resolution. This E Ink Pearl display supports up to 16 level grey scale. It comes with Pearl technology for better contrast and font clarity. The screen basically consumes much less power and thus the ereader can run on a single charge for at least a week depending on the battery packed. However, there are a couple of pitfalls of the e ink display like the slow refresh rate. Also, avid comic readers will find it difficult to enjoy them due to lack of colour support.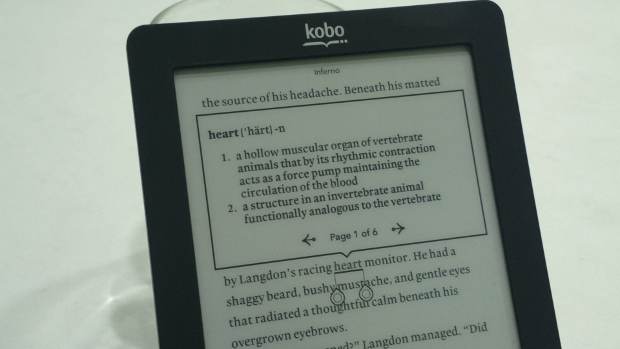 The 6 inch display is nice enough to enjoy the text in ebooks and documents. However, we believe that a wider variety of fonts other than the 10 system fonts packed would have helped in making text more legible. The touchscreen was not as responsive as one would expect and there is a noticeable lag in page turning or responsiveness of the user interface. Over a period of time, one might just get used to this.

One of the things we felt missing was the backlight for the display, which would make it usable even in the dark. This is where the Nook Simple Touch with Glowlight stands a step ahead of the Kobo Touch. Also, there is no audio playback to listen to audio books or music.

Software

Since this is a Kobo eReader, the Kobo Store comes pre-loaded on it. The Kobo Touch eReader unit we had ran the 2.1.5 version. The Touch needs to be connected to a WiFi network to browse the Kobo Store. The extras include a Sketch Pad to make notes or scribble on the display-we had a tough time dealing with this because we are used to fluid LCD displays.

There is a Sudoku game. To our surprise, the web browser is actually slotted at the bottom of the extras and we believe it should be prominent enough in the system. All three extras require the device to be connected to WiFi.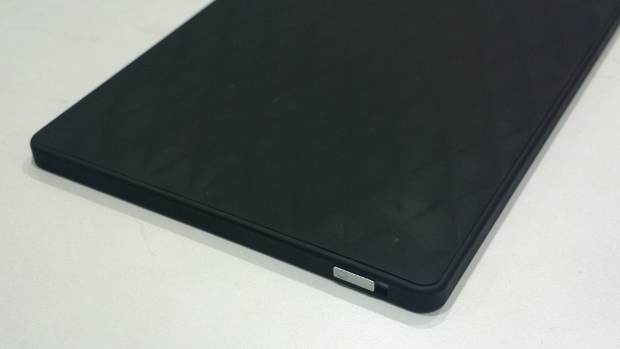 The user interface carries subtle crosses and arrow icons to help the user navigate between the window-panes and menu options. The home key takes the user to the home page, which offers two major tabs: Reading (books on the device) and Discover (temporary cache of books from Kobo Store). There is a clear Buy Now button if you wish to go ahead and purchase books.

Those who have a Kobo account can easily browse and purchase books from the web or the mobile app interface. Once the purchase is complete, the Kobo Touch can be connected to a WiFi network to sync the purchases.

Adding files through the computer on the Kobo Touch is easy for one can load documents: pdf, epub and Mobi formats. All these are ebook formats quite popular and are supported across different readers. We loaded some comics in CBR and CBZ formats and reading them on the Kobo Touch was not much fun, because there's no colour. For web browsing, the browser takes a while to load heavy web pages. Ideally the web browser is usable for checking text websites.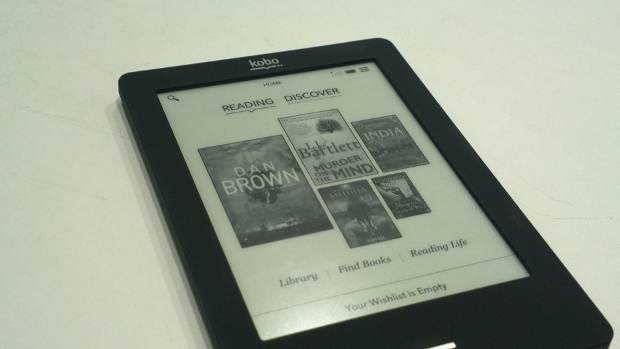 Reading books is fun just like on other ereaders and one can turn pages by swiping right to left or with a quick tap on the screen. One need not swipe from the left end to the right end of the screen and performing that gesture within half a square inch also works. However, at times, touch does not register.

A single tap on the screen while reading a book or document brings up the bottom bar that allows jumping between pages, scrolling between pages using the slider and making adjustments to the fonts. There is a spanner icon to share book related activity on your Facebook wall or change the reader settings.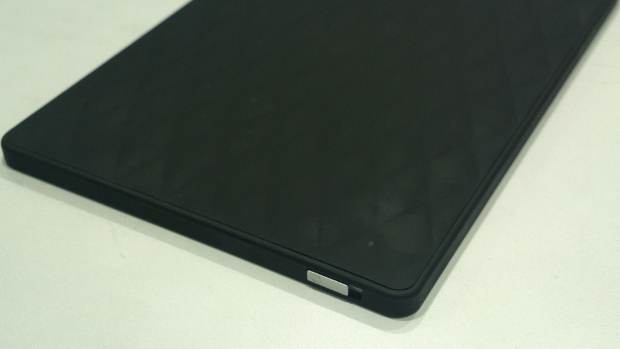 Kobo has packed a TypeGenious feature accessible through the Advanced option in the Fonts (AA) icon menu. With this the user can choose any one from the available ten font faces, then adjust font size, weight and sharpness to make the text easily legible to the eyes. We hope there was a way for Kobo to allow loading purchased fonts on the Touch.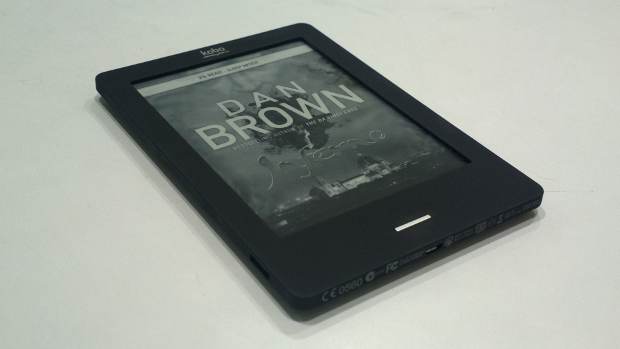 While reading any book or document, the user can press and hold on a word to launch the built-in dictionary to show the meaning of the word from Merriam-Webster.

The one good feature we liked was the automatic turn off option in Settings-> Sleep & Power. This allows the ereader to automatically power off after 5 mins to 60 mins- Quite useful to conserve battery life and add up reading time.

Battery life

Kobo has packed a 1000 mAh Li-ion battery to make the E-Ink Pearl display run for long. A typical single charge will fetch you around 24 to 26 hours of reading time. As the company promotes, we have no doubts in believing that the Touch ereader would last for a month. Also, this is quite dependent on usage. By default, the 1 GB user available storage can hold up to 1000 books. We also kept the WiFi option in order to boost battery life and let it connect to the network automatically. That might add several hours of reading time to the Touch.
Advertisement
Verdict
Kobo is selling the Touch eReader, which is the most basic model, for Rs 6,999. However, the classic problem lies in buying digital copies. A typical hard copy of a popular title, costing Rs 230, is sold at Rs 212 in digital format at the Kobo Store. To be fair to eco-friendly lovers, there should be enough discount on the ebooks that would drive users from buying digital copies over physical copies. Not to forget, Kobo has multiscreen platform presence so one can read the same book on Kobo Touch, a web browser and even Android, iPhone or BlackBerry device. However, when Kobo Touch is compared to Kindle ereader, the latter may have a slightly higher initial cost but offers the same titles at shocking discounts. For example, the aforementioned price of the book with the same title is sold for Rs 99 as a Kindle edition. Now the pricing of the ebook is something Kobo has to work closely with publishers to fix. For those who already have thousands of ebooks purchased or downloaded from Project Gutenberg, simply go ahead and enjoy them on Kobo Touch.