The iBerry Auxus Core X4 3G tablet was launched earlier this year in the Indian market. It is a 10 inch 3G calling facility based tablet and comes with the quad core Samsung Exynos processor. The tablet is currently available for around Rs 18,000 that makes it even more attractive.
So here's how well the iBerry Core X4 3G stacks up in real life.
Looks and build quality
The iBerry Core X4 is positioned as a mid-range tablet so the company has invested in performance rather than its outward appearance. The tablet nonetheless looks simple, if not cheap as many of its peers.
The body of the tablet is complete plastic, polycarbonate to be specific, but this helps reduce the overall weight (it weighs 600 grams) and also helps in giving the device a sleek look. The matte black color finish of the tablet does appeal to the eyes while protecting it from scratches.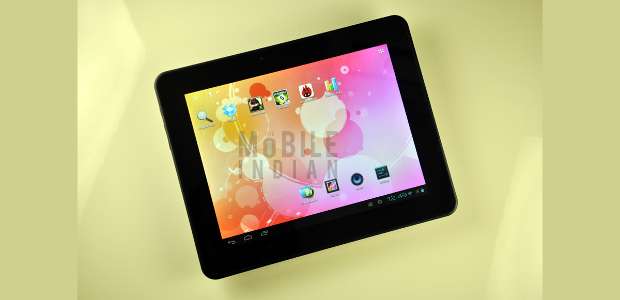 However, the plastic used in the tablet has been given a single color throughout, so after some months of use it will not show signs of discoloration and fading.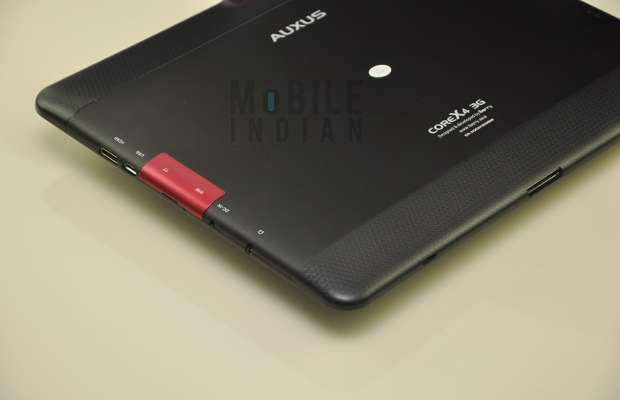 The volume rocker and the power key have been placed on the left hand side of the device for easy access while all the connectivity ports are conveniently placed right hand side.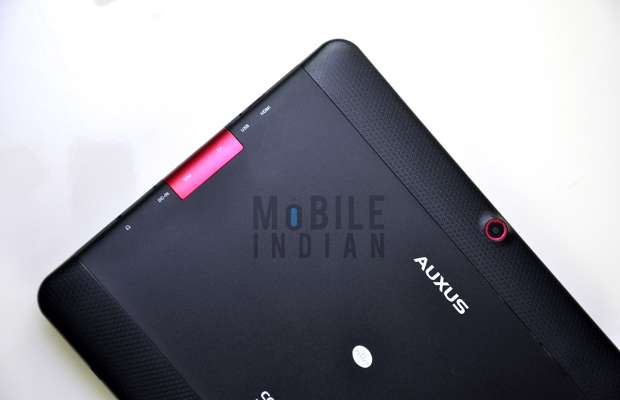 The display comes with a protective glass surface for added durability but not the Gorilla glass. But even then the glass surface gives some protection from scratch resistance as compared to polycarbonate surface used by most devices these days.
Overall, the iBerry Core X4 has good build quality but its black colour would appeal only to few prospective buyers.
Display and Touch
The use of IPS (In Plane switching) display technology in the iBerry Core X4 is more than welcome as it offers a broad viewing angle. Also, the display has superb colour reproduction capability in comparison to conventional LCD displays.
The 9.7 inch display has 1024 x 768 pixel resolution that translates to a merge 149 ppi pixel density. The lower pixel density however is nothing to worry about as the device runs all HD games with full conviction. There is a high level of clarity on the display and there is hardly any pixilation noticed during the review.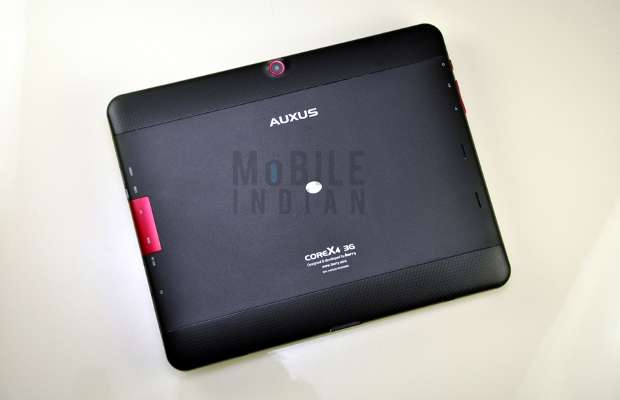 In terms of colour reproduction, the display is great and quite vibrant but it is not as good as the HD IPS display of some of its competitiors.
Its display supports up to 5 point touch at any given time and get a response for that. This is really helpful while playing action games. The touch is quite responsive and very accurate as well, especially useful for selecting links while browsing.
Performance
The iBerry Core X4 has the Samsung Exynos 4412 quad core processor that runs at 1.6 GHz which is the secret of the tablet's performance. The processor is supported by 2 GB RAM that reduces application load time while coming as a great help during multitasking. Thanks to the combination, there weren't any hiccups, be it gaming or multitasking.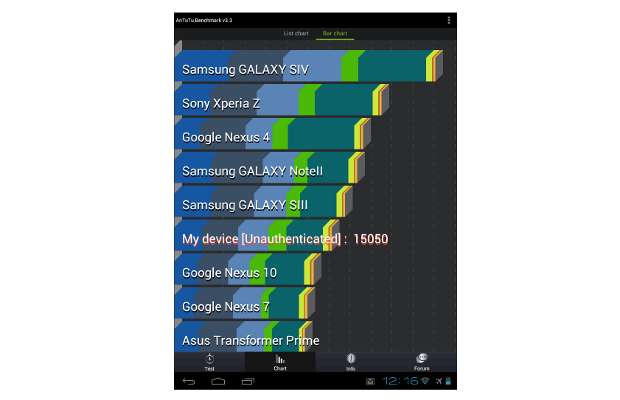 On AnTuTu Android benchmarking, the Auxus Core X4 3G scored 15050 points, which is even better than that of Samsung Galaxy tab 10.1. To be doubly sure we tested the device with Quadrant, another benchmarking utility for Android. Here too the tablet got a score of 4082 points that puts it on par with Asus Transformer Prime TF201.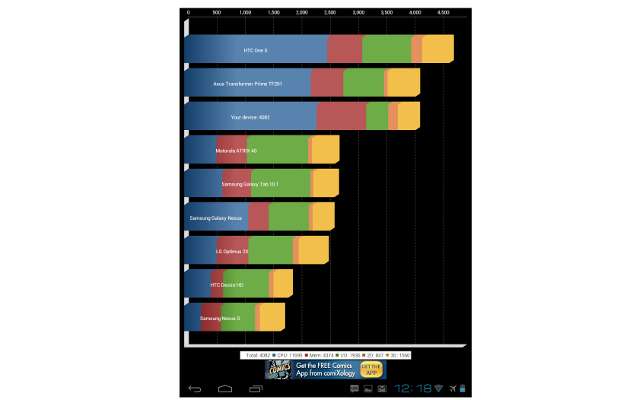 During the whole review the device underwent a lot of stress testing but at any point the device never froze or hung which shows the device has been well built even from hardware point of view.
Operating System
The Auxus Core X4 3G comes with Android Ice Cream Sandwich 4.0 operating system without any additional user interfaces being laid on top of it. The basic version operating system requires some applications to enhance the user experience like a RAM booster and a better more graphic intensive media player. With stock Android there is a lot of leg room for customisation and less number of bloat ware or useless preinstalled application on the Auxus Core X4 3G.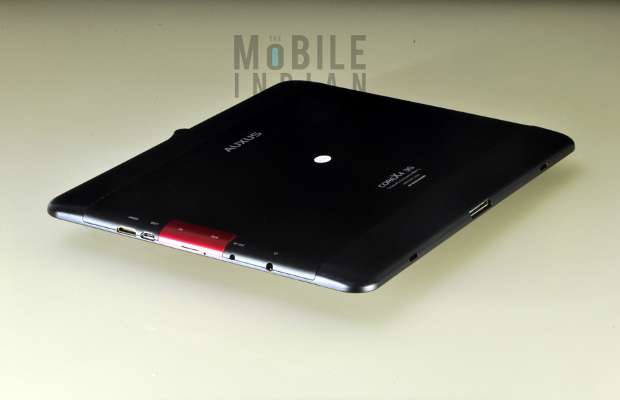 The Auxus Core X4 3G is an officially Google Play registered device which means that it can download and play all the compatible applications.
Connectivity
The Auxus Core X4 is a 3G Android tablet and comes with cellular calling capability, yes a 10 inch tablet with calling facility! But users will have to connect a Bluetooth headset or a wired headset to make calls discreetly.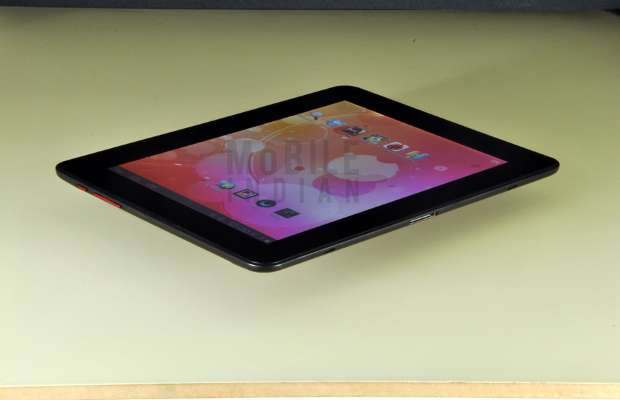 You can access internet via WiFi, 3G or 2G GPRS connection on the tablet. There is micro USB port and a female mini USB to Male USB connector has also been provided in the box for connecting USB peripherals as well.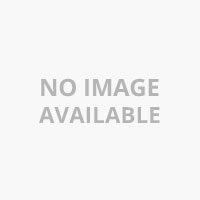 Apart from USB 2.0 connectivity the Auxus Core X4 3G also comes with Bluetooth 4.0 that is faster as well as puts less strain on battery than older Bluetooth versions.


The Auxus Core X4 3G has a built in GPS module as well which means users can also use offline navigation solutions on the device without the need of a working internet or cellular connection.
Multimedia
The Auxus Core X4 supports most audio and video codecs natively plus users can easily download application from Google Play to further enhance device's capability like the VLC player. The tablet has 16 GB of internal storage which can be used to store movies, apps, music, picture and documents plus if you run out of space you can easily expand it up to 64 GB via using a SDHC cards as well.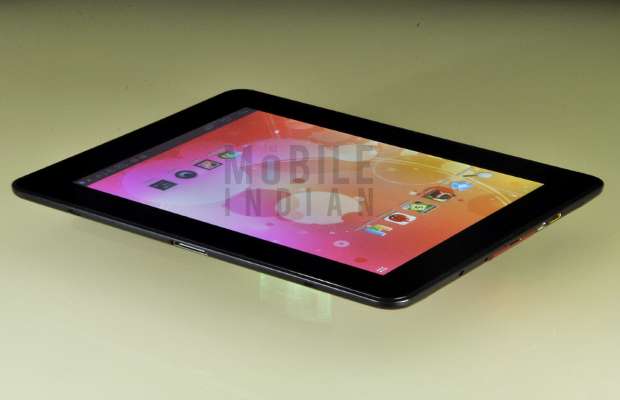 The tablet has a 0.3 megapixel front facing camera that is good for video calling. At the rear there's a 2 megapixel camera, the quality of the camera is good in bright light to medium light conditions while in low light the camera goes grainy and lifeless.
Battery life
Battery Life of the Auxus Core X4 3G is a surprise in itself. Its 7200 mAh battery pack powers the device for one day worth of usage with HD graphic intensive gaming; web browsing over 3G and calling. But surprisingly enough the tablet loses considerable amount of battery charge if the device is kept in the standby mode.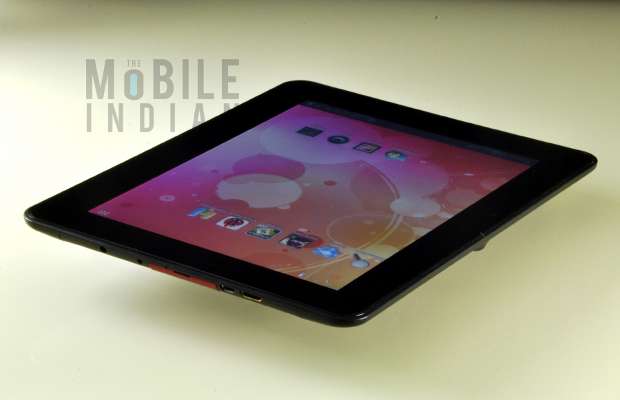 To test this out we charged the device up to 60 per cent and kept the device on standby overnight and the next day the battery was completely drained. This could be an issue with the particular unit we received but if this is common then some minor tweaks in the operating system are required from the company.
Finally
Well to begin with the Auxus Core X4 3G is a 3G calling tablet that misses out on earpiece functionality for good, but sadly there is no wired hands free solution included in the box. Users thus will have to invest in a Bluetooth hands free kit. Its standby time is also an issue.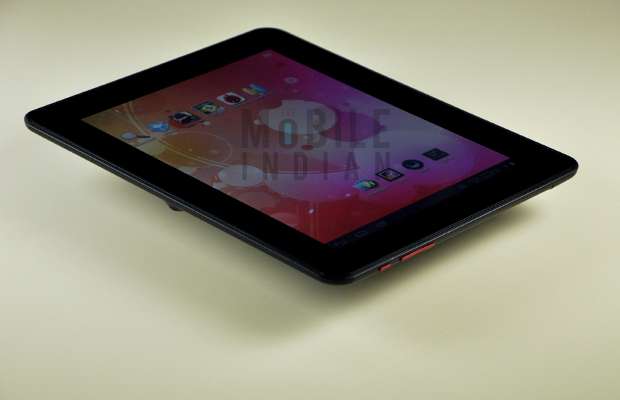 In a nutshell, at Rs 18,000, the Auxus Core X4 3G comes as an affordable performance oriented offering, with even better performance than its competitors including Samsung Galaxy tab 2 and Asus Transformer.