Byond is a relatively new player in the Android smartphone and tablet space, but it has been launching some really exciting products. Byond Mi Book Mi7 is one such. It is a 7 inch tablet with Android 4.0, dual core processor, 3G calling and GPS, and is yet priced at Rs 10,500 only.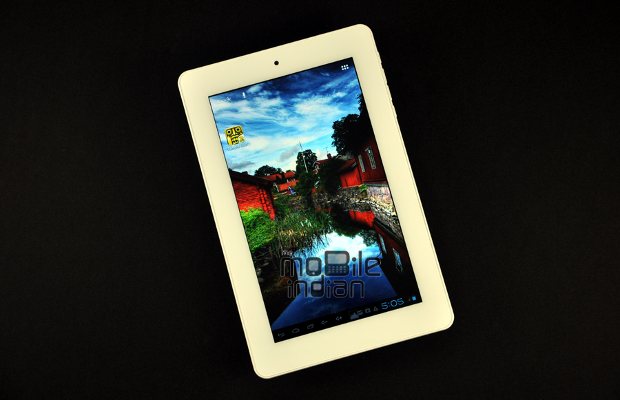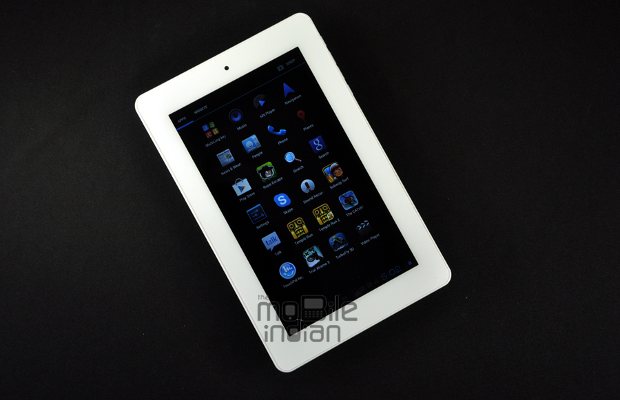 However, good specifications and features are one thing and actual performance can be quite another. Let's see how this tablet is in terms of real world usage.
Design
There was nothing exciting about the design, though it is good looking. We had the white model, and it has a flat front with a wide glass covered bezel around the display, apart from the front camera on the left side of the tablet, the front is a complete slab with no buttons or anything else, not even an ear piece. The rear gets an aluminium finished flat plate, which looks like a battery cover but is not removable. The lower part of this back cover also gets two recesses for stereo speakers and the top has an engraved Byond logo.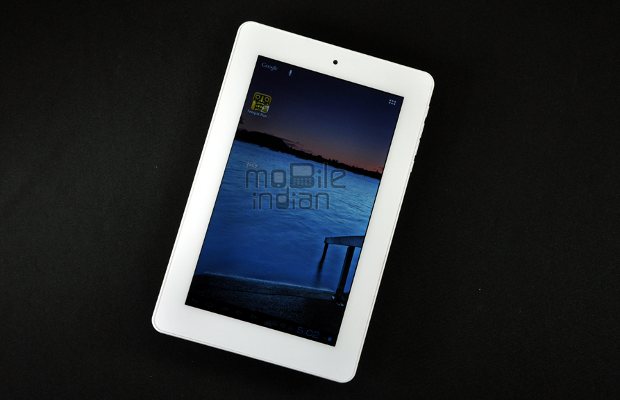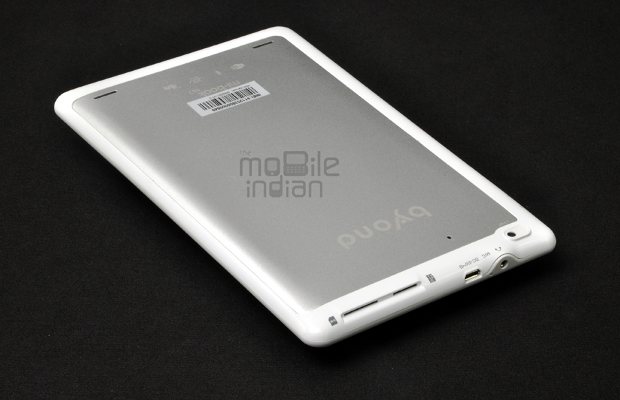 Around the edges the white coloured plastic merges with the front portion and has curved corners. The top left corner has the rear camera. The tablet has very few ports-only a 3.5 mm jack and USB port, and two slots adjacent to them for a SIM card and a micro SD card. There is no charging socket as the USB does that job, which is a good thing and is less messy. In terms of buttons you get power/lock, volume toggle and back all placed conveniently in the left corner. Overall the tablet has a clean design, which is very usable and convenient and full points for that, even in terms of fit and finish the tablet is good, though certainly not the best.
Display
Byond Mi7 has a 7 inch display with 1024 x 600 pixel resolution, which is high for a device in this price range. You get relatively sharp images with nice hues and texture. The display is also bright enough for a low cost tablet. In terms of touch sensitivity too the tablet is good, though it could have been slightly more sensitive, since in some fast paced games touch seems to respond a tad late.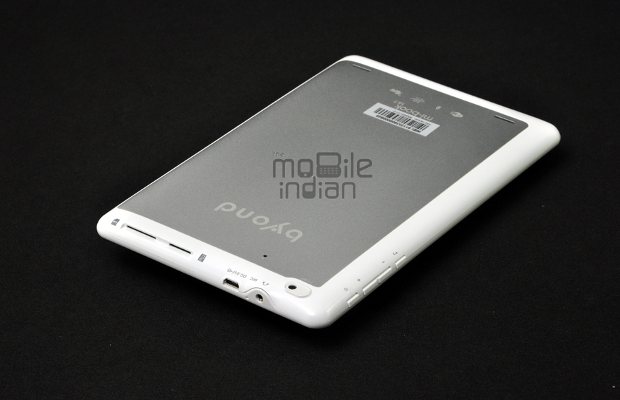 Another thing is that the glass cover on the display is not very scratch resistant and therefore you should put a screen guard as soon as you buy the device. All in all this is a good display for a product in this price range.
Performance
Byond Mi7 has a 1.2 GHz dual core Cortex A9 processor coupled with 512 MB DDRIII RAM, which offers very decent performance. In fact the tablet manages to run Temple Run 2 very effortlessly, which is a great thing given that the game uses a lot of 3D graphics.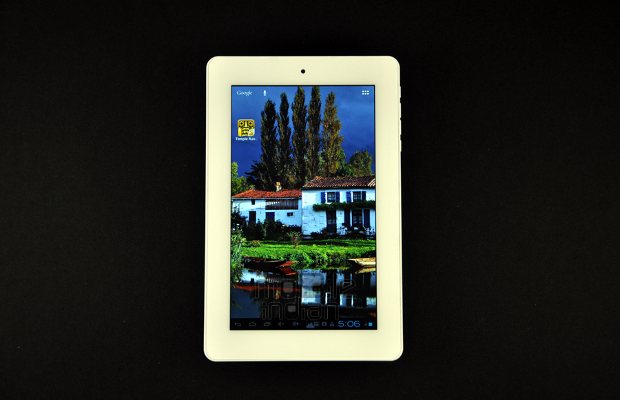 The gravity sensor is also responsive so gameplay is quite fun. While 1 GB RAM and Android 4.1 should have been there, this is not a big drawback as the competition is not offering much in this price range either.
Calling and connectivity
The tablet has 3G calling, but it doesn't have an ear piece, so calls can only be made through a loudspeaker, which is not really a good thing, though thankfully the tablet has a free Bluetooth headset at least at some retailers'.


With this headset, the tablet is a very good calling device. Another thing that this tablet misses on is an HDMI port, which would help you connect the device with your TV, though apart from that the tablet has the usual connectivity features, WiFi, Bluetooth, USB and GPS, like most smartphones.
Battery
Byond Mi Book Mi7 gets a 3200 mAh battery and it does work for 6-7 hours of average use with WiFi on, which means that if you manage your tasks well it will serve you through the day with calling and work thrown in, and you can even use this tablet as a phone.
Camera and miscellaneous
Byond Mi7 gets a 2 megapixel rear camera and a VGA front camera. While the rear camera is not very useful as its resolution is low, you can use it when no other camera is available for just a few shots for your Facebook account.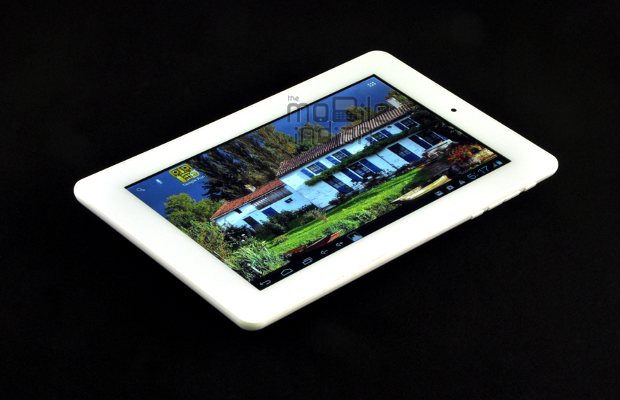 The front camera does a good job of allowing video chat in decent clarity. The tablet supports most Indian languages like Hindi, Marathi, Tamil, Telugu, Bengali, Punjabi etc.
Verdict
The tablet is a well-finished product and is also feature rich. It can be used as a smartphone thanks to all the connectivity options thrown in and the free Bluetooth headset that you get with it, plus a decent battery life to support it for a full day.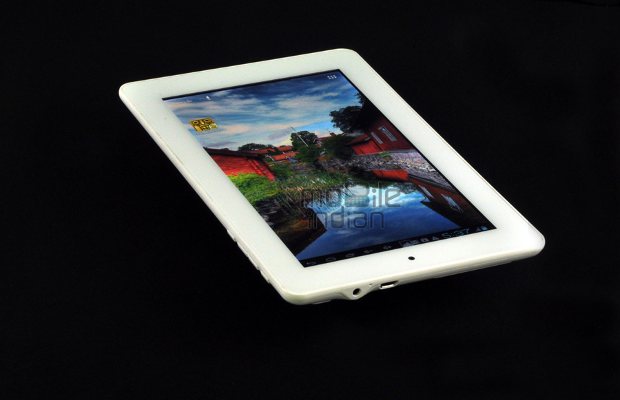 The pricing is nice too. The only thing missing is a good brand name (which takes time and Byond is still a new company in this space,) and wider availability.