AOC, well known amongst professionals in the imaging industry, is a PC monitor brand. However, as the company concedes, that sector is showing signs of slowdown and therefore AOC is expanding into other display segments such as TVs and now tablet PCs.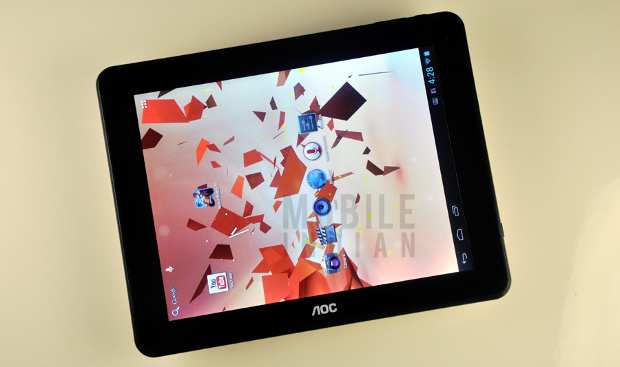 AOC has entered the tablet PC market with two products 7 inch and 9.7 inch Android tablets under the Breeze brand name.
Today we are reviewing AOC Breeze 9.7 tablet, which is priced at Rs 12,990.
Design
AOC Breeze 9.7 comes is dual colour – white and black, with the rear panel white and the rest black. The edges are made of rubberized-looking hard plastic. The tablet is slim at 8.0 mm, and with a back panel curving around the edges it feels easy to hold. It is not very light at 670 grams and doesn't feel heavy due to the nice grip that the design offers.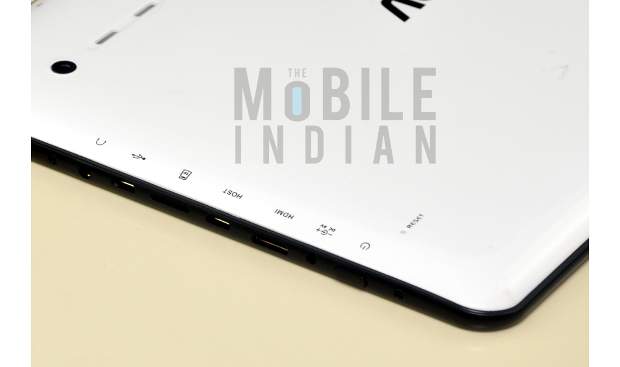 A 3.5 mm jack, microUSB, mini HDMI, power port, and microSD card slot come with the tablet. The power/lock button placed on the right hand side. On the top right corner are the volume rocker and back button. The power button at the bottom of the right side is not convenient and should have been on the top, but apart from that there are no issues.
The front camera is at the top right corner and the back camera is almost exactly behind the front camera, flanked by large looking stereo speakers.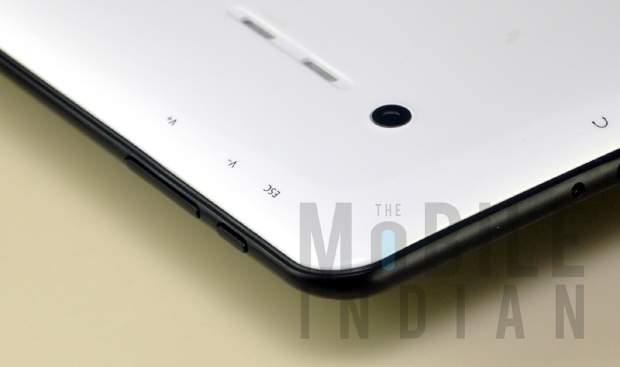 In terms of build quality AOC Breeze 9.7 is impressive for a product in the budget segment; there are no panel gaps, no clicking sounds or inconsistent pasting of the display. Buttons and ports are also very reassuring. The design is not great but quality makes it look like an expensive product.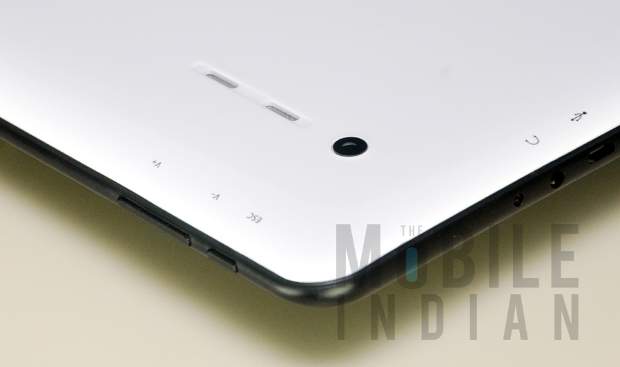 Display
For an AOC product we are disappointed by the display; it gets 1024 x 768 pixel resolution, which is not bad per se, but since the company is known for its displays we expected something extraordinary on this front.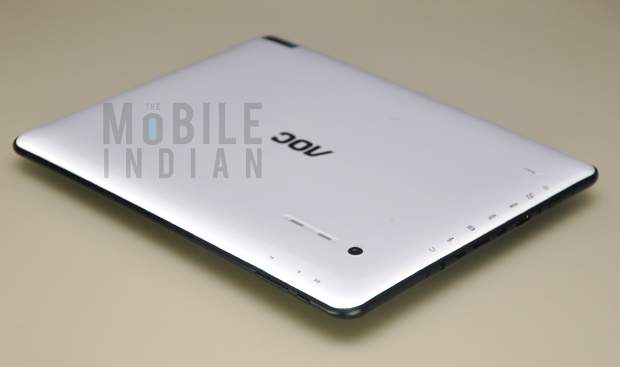 On its own the display does have good colour depth, and while contrast is not really great it is a decent display for its price segment, though there are better ones out there.
Performance
The AOC Breeze 9.7 comes with a 1.5 GHz dual core processor coupled with 1 GB RAM and 16 GB ROM (with 12.5 GB available to users). The configuration is powerful enough to play HD games without much trouble. We played Temple Run Oz and Beach Buggy Blitz on the tablet and both the games ran without any framing or slowing down. We did not encounter heating issues either. Other applications also ran without trouble. We did test it with an HDMI port connecting it with a TV and that worked well too. All in all we were satisfied with the performance of Breeze 9.7.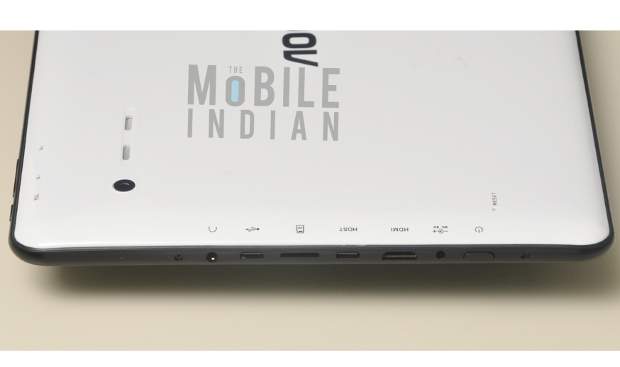 On the benchmark the tablet scored a very healthy 11385, which is great for a budget tablet. And is in fact better than Samsung Galaxy Tab 10.1, and even better than Galaxy SII.
Camera
The 2 megapixel rear camera of the tablet is strictly for emergency use when you have nothing else in hand and you want a picture clicked. The images can be used only for web upload; any stretching of the image will pixelate it and render it unusable. The front camera is no better, but for video chats it's just about acceptable.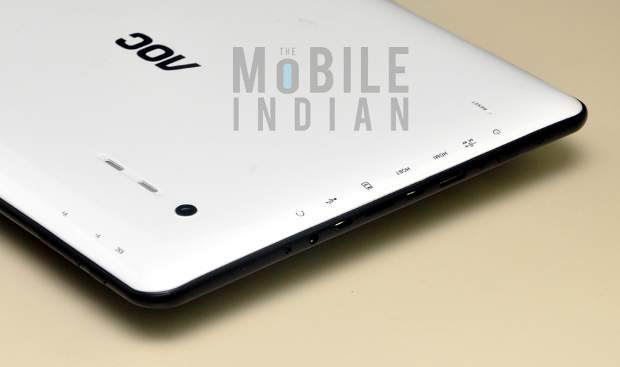 Operating system
The tablet is based on Android 4.1 Jelly Bean, and comes with very few essential apps pre installed, which is not bad since it allows you to populate the tablet with apps that you choose for yourself. In any case all tablet makers only pre install free apps and Android 4.1 is also stock version, with no tweaks at all.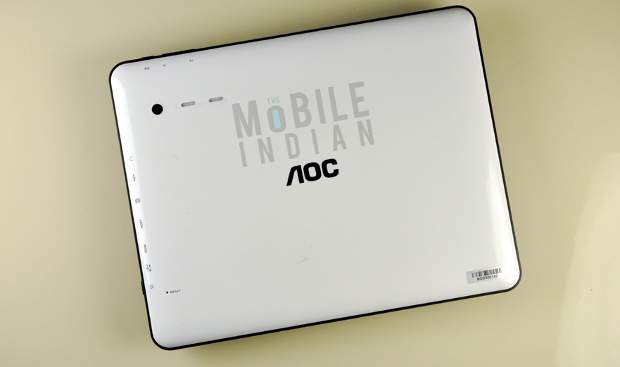 Battery
The tablet gets 7000 mAh battery, which is great in terms of number, though in real life the tablet doesn't offer much of a battery pack. We lost more than 50 per cent battery while playing Dune Buggy Blitz for just about 40 minutes. Similarly, after fully recharging the device, during browsing too we lost almost all the charge within 2.5 hours.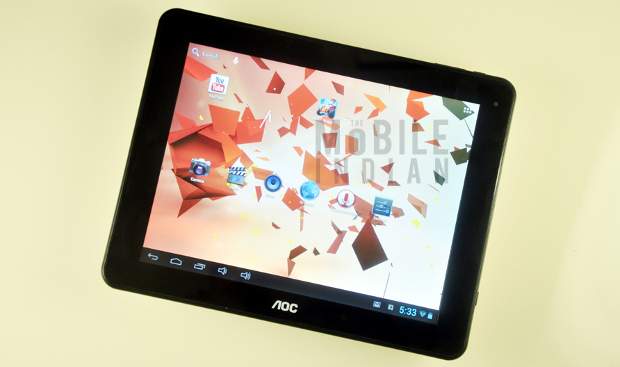 The only saving grace is that with the supplied charger you can charge the battery from empty to full within 1.5 hours.
Conclusion
AOC Breeze 9.7 is well built and performance is great too, although it disappoints with its battery life, which is just about 2.5 hours for browsing. The display, though not bad, is not something to rave about and certainly not up to expectations from a brand like AOC (the display is not made by AOC in any case). The camera is also not at all good and is there just for the sake of being there. It might become useful for video conferencing when apps that all dual cameras use become available.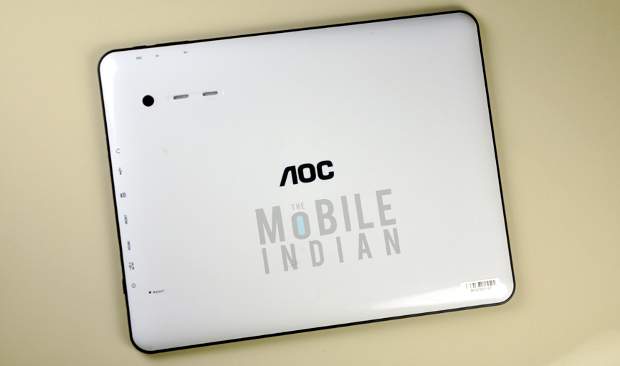 We would like to recommend the tablet for its build quality and performance, in which it beats even some of the more premium products, but lack of battery life is the biggest reason why we can't, and very average display quality doesn't help matters either. So in a nutshell if you do not intend to travel a lot with this tablet, then buy it, else you can look at a tablet like Spice Stellar Pad Mi 1010 (https://www.themobileindian.com/reviews/627_Tablet-review:-Spice-Stellar-Pad-Mi-1010) which is cheaper and yet better in almost all respects.