While smartphones might not be the best thing Sony manufacturers today, headphones are something where the japanese giant have always come out strong. Sony's Extra Bass lineup has been highly appreciated in the past and last month we had this year's lineup of Extra Bass lineup from the company, coming to India. The flagship headphones from the Extra Bass lineup – Sony MDR-XB950B1 – are priced at Rs 12,990 and are available via both offline and online channels. I had the chance to use these headsets for some time and here are my thoughts.
Design, Branding and Usability
Starting with the packaging, Sony MDR XB950B1 comes with a charging USB cable, Instruction Manual and an auxiliary wire in case you want to skip on bluetooth connection. Surprisingly, we don't get a case or even a pouch here which indicates that these headphones are, perhaps, not for travelling purposes. And that's true, these headphones are big and they are big enough that you would prefer using them at home, for most of the time. However, that doesn't mean you cannot take them out. The earcups are rotatable and these would easily sit inside your travelling bag, safe and sturdy. We get a metal band at the top with a decent cushion on the inside for a comfortable experience. The earcups have by far the biggest and probably one of the most comfortable cushions you would get on any headphones priced in this range. Most of the exterior is build out of plastic and the headphones weigh only 280g which is decent for the size, in my opinion.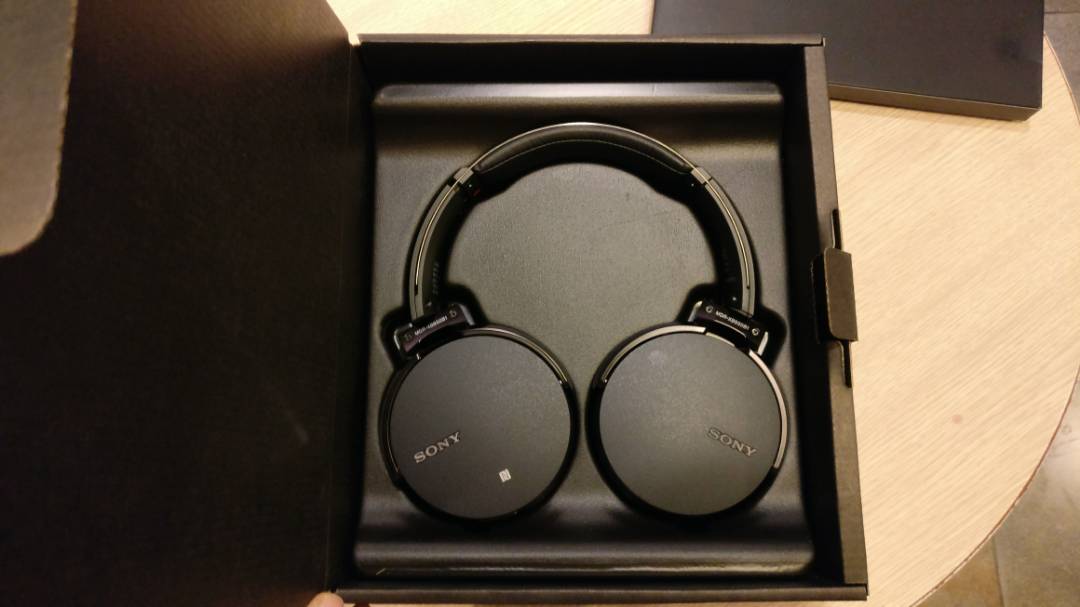 Coming to the controls we get on the headphones. On the left earcup, we have the power button, the famous 'Extra Bass' toggle, the charging port, the auxiliary port and the mic. Whereas, on the right side, we have the next and previous toggle pressing which would play/pause the music. Below that, we have the volume control buttons. We get Sony branding on both the earcups and all the other instructions are decently placed.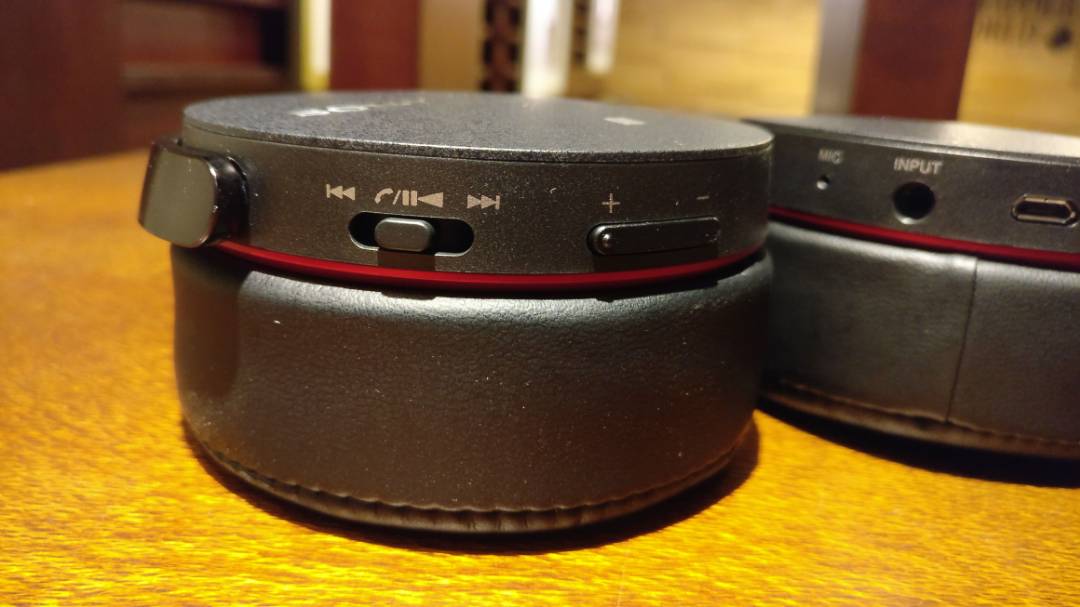 Holding the power button for a couple of seconds will switch on and off the headset. Once switched on, holding the power button for 6-7 seconds will enable the Bluetooth pairing mode while double pressing the home button will give you the battery status. Connecting these headphones to your device is a breeze. No rocket science and you can further fiddle with the amount of bass along with a bunch of presets for surround sound through Sony Headphones Connect app. Keeping all this on one side, these headsets are not for your long listening sessions. I could only use them for maximum 1 hour but the usability might vary from person to person.
Sound and Performance
While the comfort and design does matter, the focal point of headphones are, of course, the audio. So how does the Sony MDR XB950B1 sound? Well, they sound really good but not for the price, I would say. The sound output depends a lot on the device you are playing the music from. There were times, when I was amused with the kind of elements I was able to grab in a music and there were times when I would toggle between the Extra Bass button for better output. However, the Extra Bass button on the left earcup only does one thing i.e. brings in a little more bass to the output.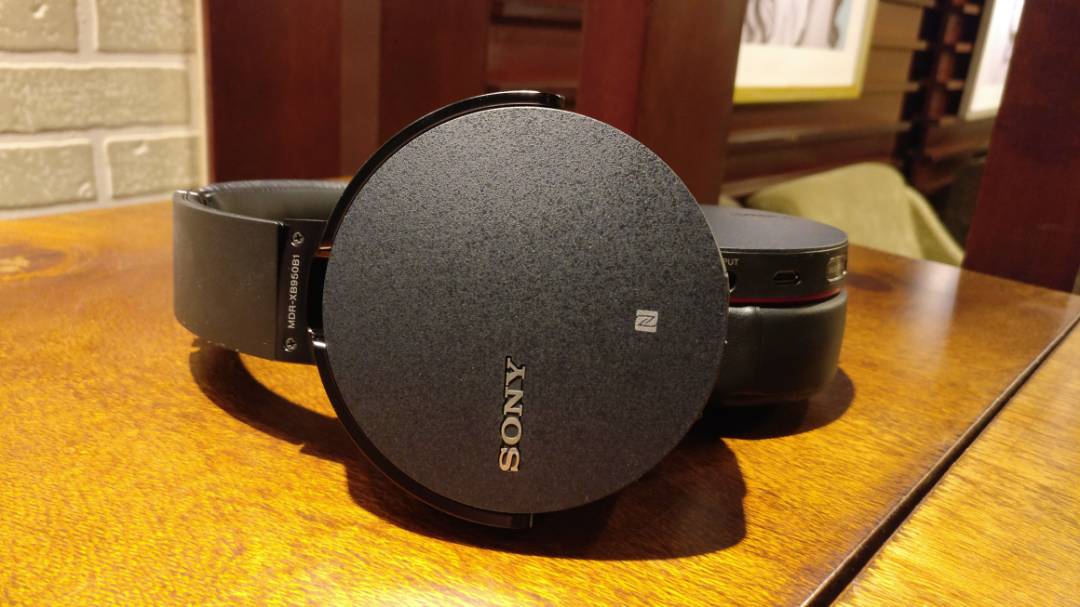 The headphones get pretty loud but not above a level where it becomes uncomfortable. As the name suggests, a lot of emphasis has been given on the 'lows' here but I would say Sony has done a pretty good job of not making the bass overpower the entire listening experience, at least not when the Extra Bass toggle is switched off. The mids are decent but you will not be impressed with 'highs' on this one. There will be times when you would want to concentrate on vocals and the sheer dominance of lows and mids won't let you. That said, switching off the Extra Bass toggle does help. You have to understand here, these headphones will cater people who are more into bass heavy music. If you fall on the other side of the pool, you will be kind off reluctant to purchase these. I listen to a lot of electronic and hip hop music so these managed to impress me at times. While I am not sure if I can say that for the acoustic songs
Besides, Sony's MDR XB950B1 definitely shines in one area and that is 'Surround Sound'. I was rather happy to have that extra bit of bass with amazing surround sound capabilities of these headphones. Further, the Sony's Headphones Connect app lets you choose from various Surround Sound presets such as Club, Arena, Outdoor Stage etc. The app is available on both App Store and Play Store and does help if you are a great fan of surround sound.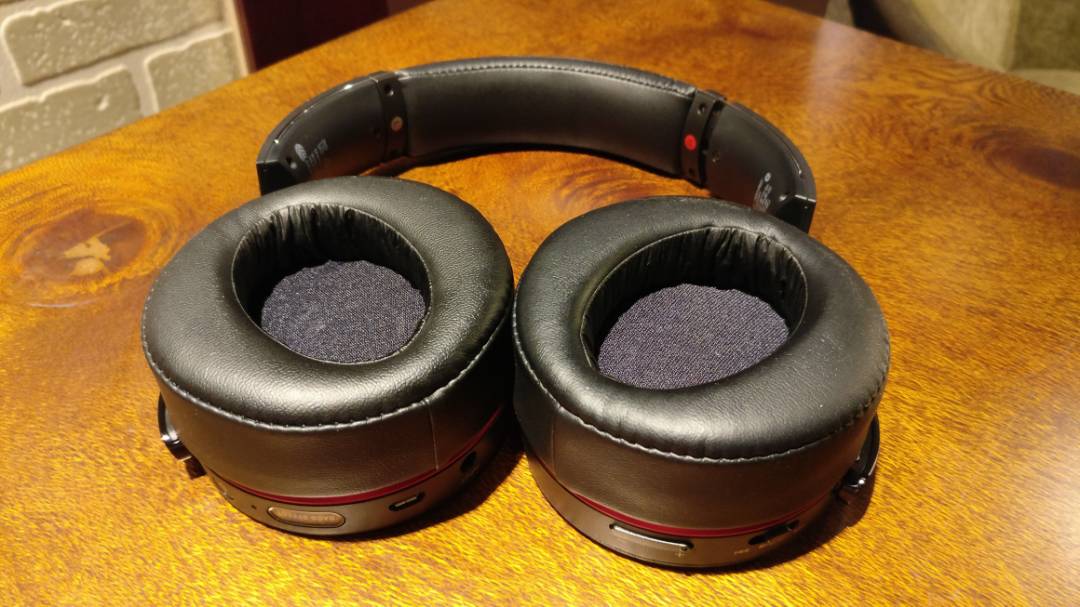 Battery Life
When it comes to the battery, Sony MDR XB950B1 does a really good job. Sony claims that these headphones can easily take 18 hours of continuous playback and based on my testing, it seems to be around that. The headsets lasted easily for just over a week with about 2 hours of playback daily. It took a little less than 3 hours to get juiced up to maximum and you can charge them via both laptop and a USB power brick.e to use these headsets for some time and here are my thoughts.