Indian device maker, Salora entered the smartphone and tablet segment in the year 2013 with PowerMaxx Z1 Android smartphone which shot into fame due to its huge 3200 mAh battery. However, Salora could not replicate its initial success after that.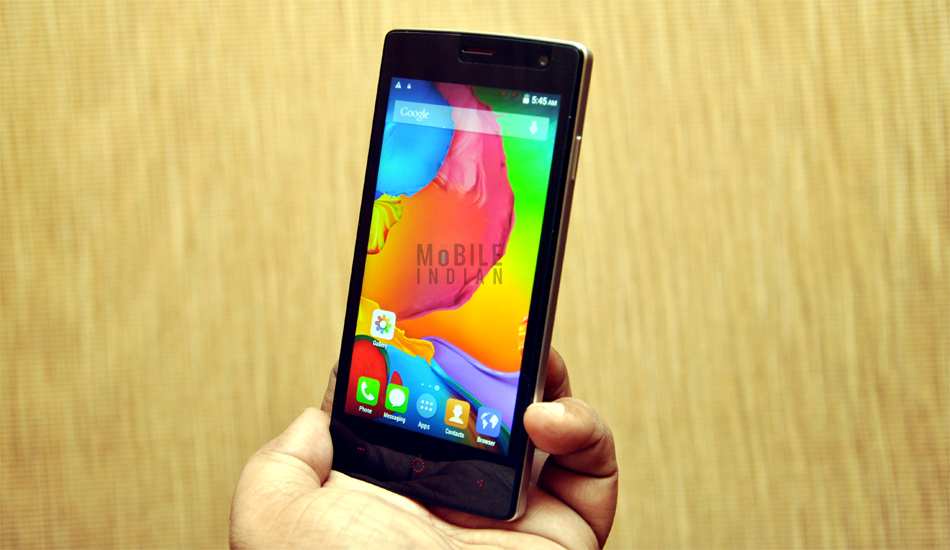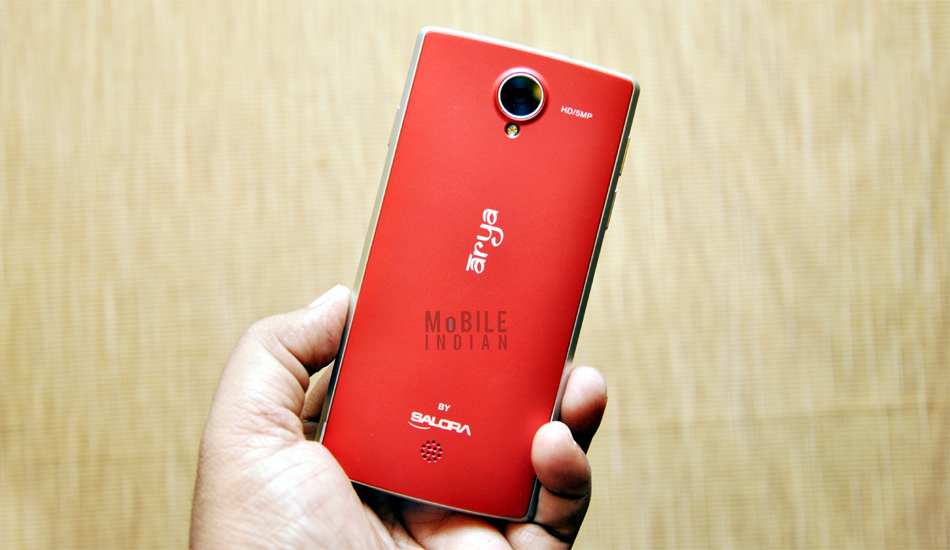 It had in September last year released the Arya A1 Plus with Android KitKat operating system which is now retailing for Rs 5,499. The Arya A1 Plus offers a 4.5 inch display, 1.3 GHz Mediatek 6582 quad core processor, 1 GB RAM, 8 GB internal storage, 2000 mAh battery, 5 megapixel rear camera, and a 2 megapixel front camera. It has WiFi, Bluetooth and dual SIM for 3G connectivity.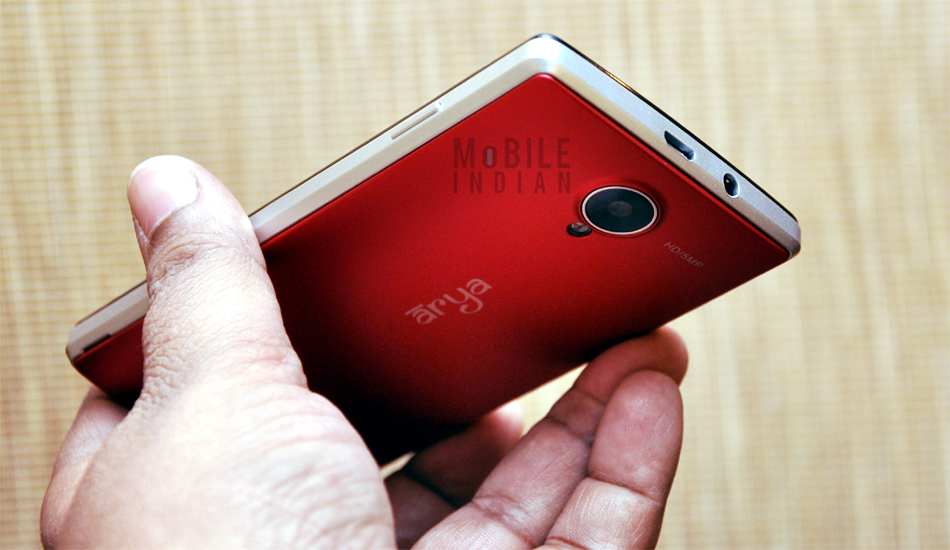 Here is our take on the Salora Arya A1 Plus which we have used for close to a month.
Design and Display
Being a 4.5 inch display bearing smartphone, the Salora Arya A1 Plus is quite light and small. To be specific, it measures 133 x 65.8 x 9.7mm (height, width, thickness) and weighs 145 grams. But Salora has not compromised anything considering its price tag. The phone has a thick metal side panel that gives it durability while the back panel has a matte finish and looks classy. The power button on the right hand side and the volume rocker on the left are made of metal and thus would not get damaged so easily. The volume rocker has got a different design – unlike in other phones, here the up and down buttons of the volume rocker are two separate entities. The 3.5 mm jack and the micro USB port are at the top.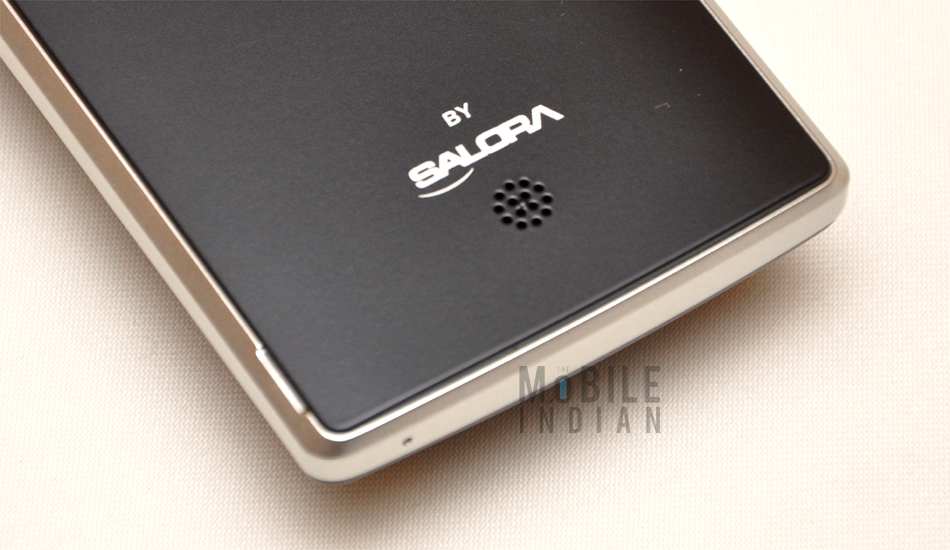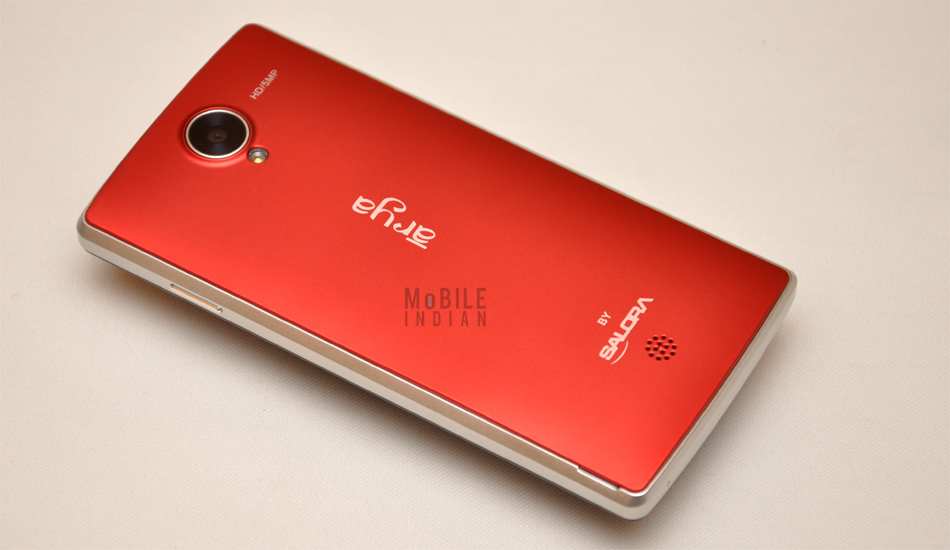 All in all, I liked the overall design of Salora Arya Z1 Plus.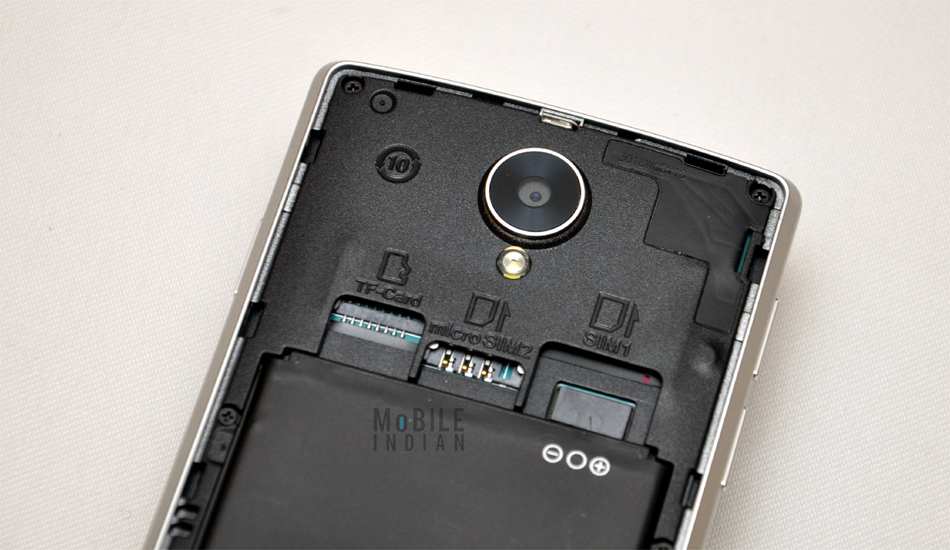 The display of Arya A1 Plus measures 4.5 inch from corner to corner and has qHD or 540×960 pixels resolution, which is same as a 5 inch display having HD resolution. Though the brightness levels are not enough for bright outdoors but the screen has decent touch response.
Performance
The Salora Arya A1 Plus has the 1.3 GHz Mediatek 6582 quad core processor, Mali 400 GPU and 1 GB RAM. The combination looks decent, atleast, on the paper so I decided to try some mid-level games (in terms of graphics) on the phone. My first option was Dino Hunter which wasn't playable at all; everything looked dark. Simply saying, the phone wouldn't able to handle the detail graphics of the game. However, it managed to run Beach Buggy Racing, Temple Run 2, and even Real Steel, all of which have decent graphics. So perhaps, the Dino Hunter may have some compatibility issues. In a nutshell, it is good for mid and low end graphics but not for high end games which is quite expected considering its price tag. The A1 Plus though has decent benchmark scores (19475 on Antutu).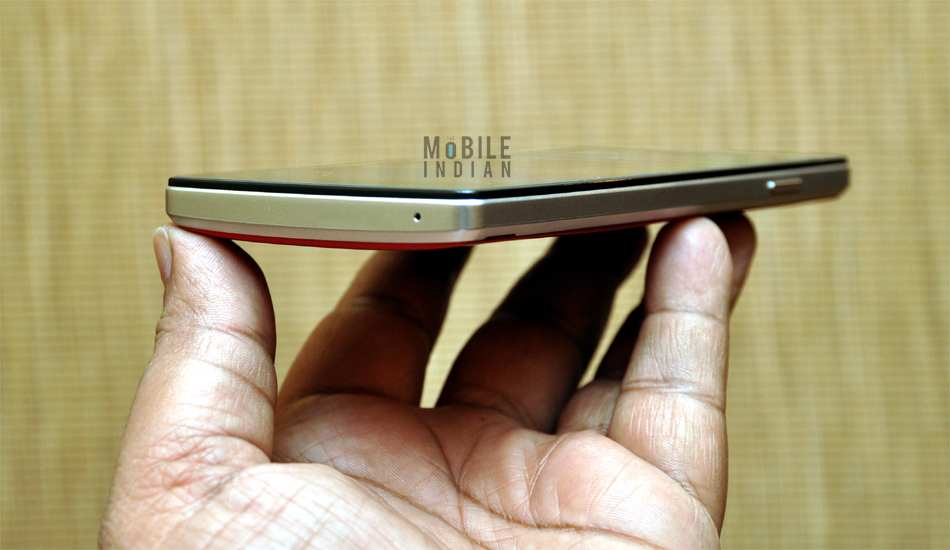 The Salora Arya A1 Plus has a 2000 Li-Ion battery. For a 4.5 inch display bearing smartphone, a 2000 mAh battery is definitely decent but that doesn't reflect much in the real life. In our case, the phone barely managed to run for the whole day (12 hours). For instance, it lost almost 50 per cent charge in about an hour of usage during which I used it to play few games alternatively while keeping the WiFi on and brightness at the maximum level. So with medium brightness and without WiFi, it will definitely offer some more back up but a drastic change in its consumption is not expected.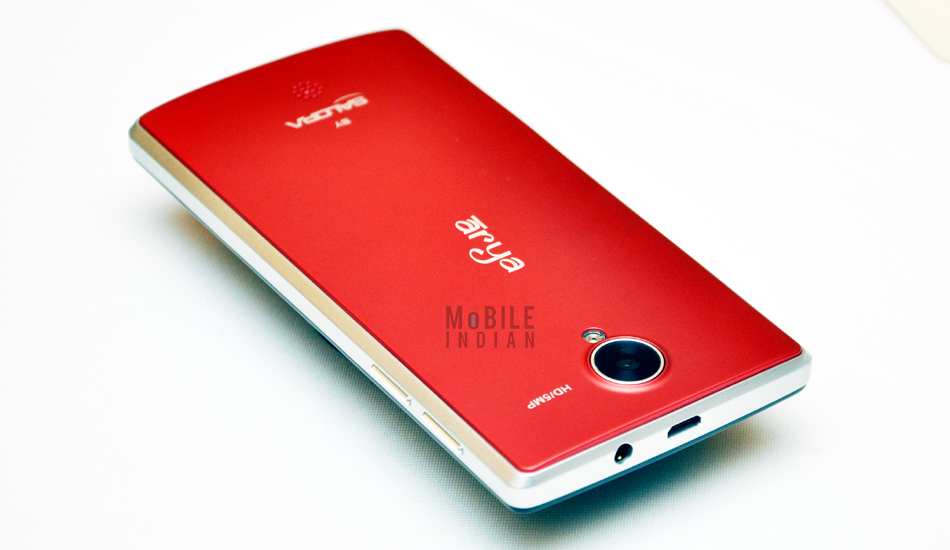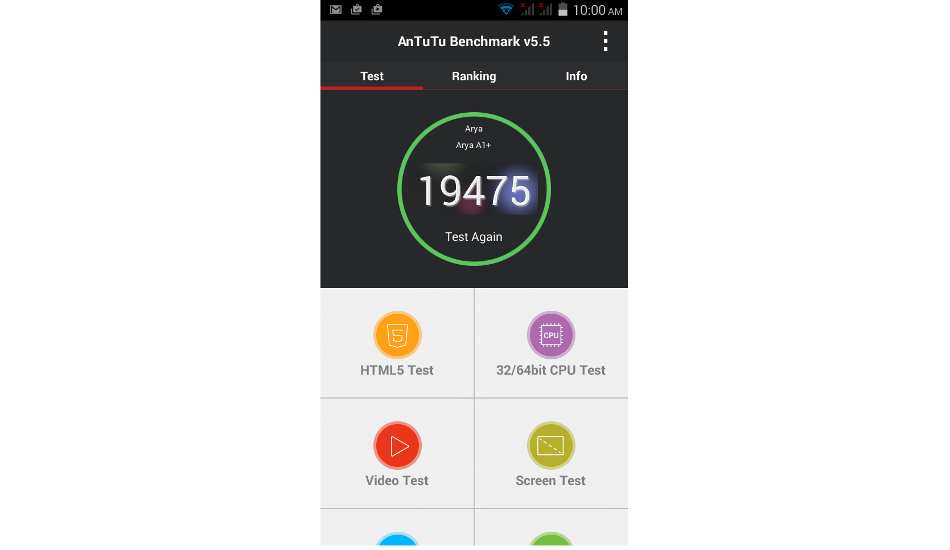 There wasn't any issue with its connectivity though. Calling as well as internet surfing (both via WiFi and mobile networks) was quite flawless.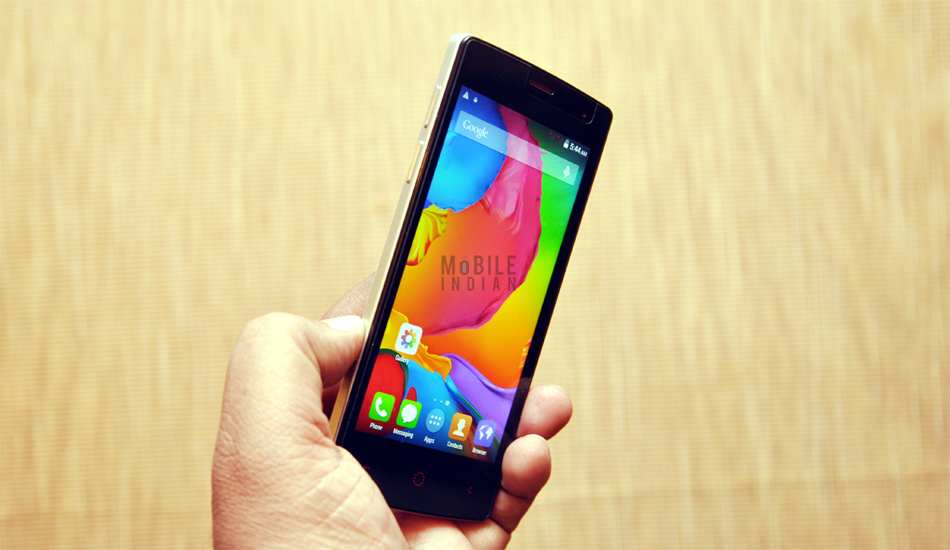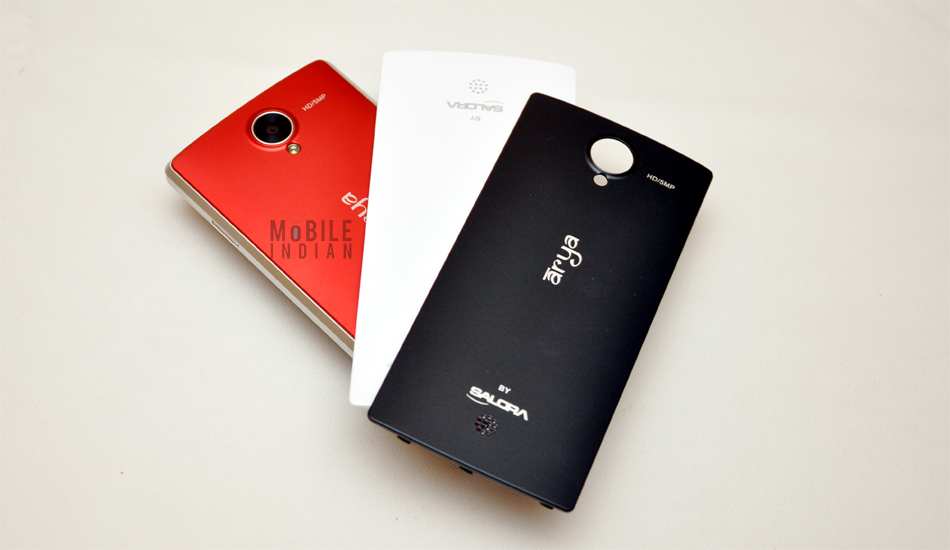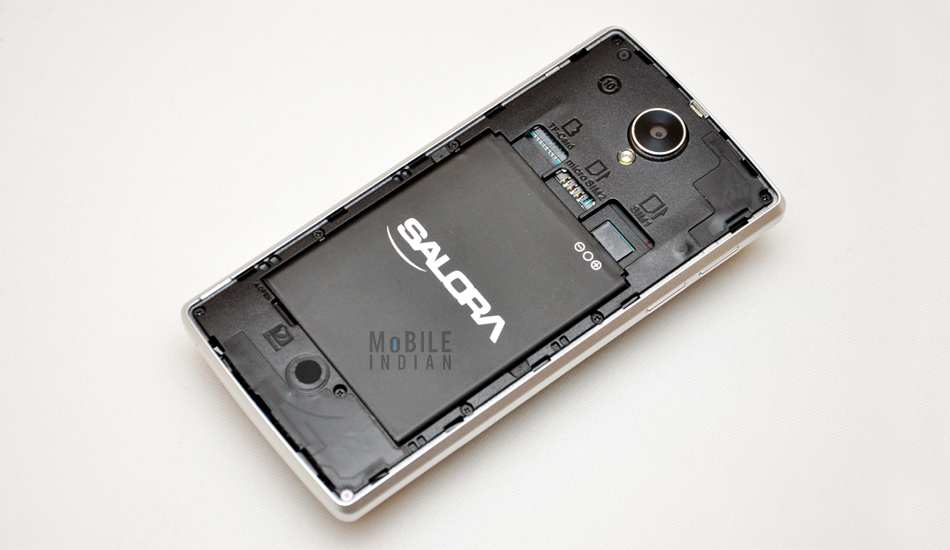 Storage wise, the 8 GB of internal storage, a 32 GB micro SD card slot and has even ability to handle external storage devices like pen drives via USB OTG cable.
Camera
The Salora Arya A1 Plus has a 5 megapixel rear camera and a 2 megapixel front camera. It delivered us exactly what I had expected from a budget device – okay pictures with few detailing. The primary camera though has no problem in focussing on objects and managed to capture colours as they are. But at best the output can be termed as average.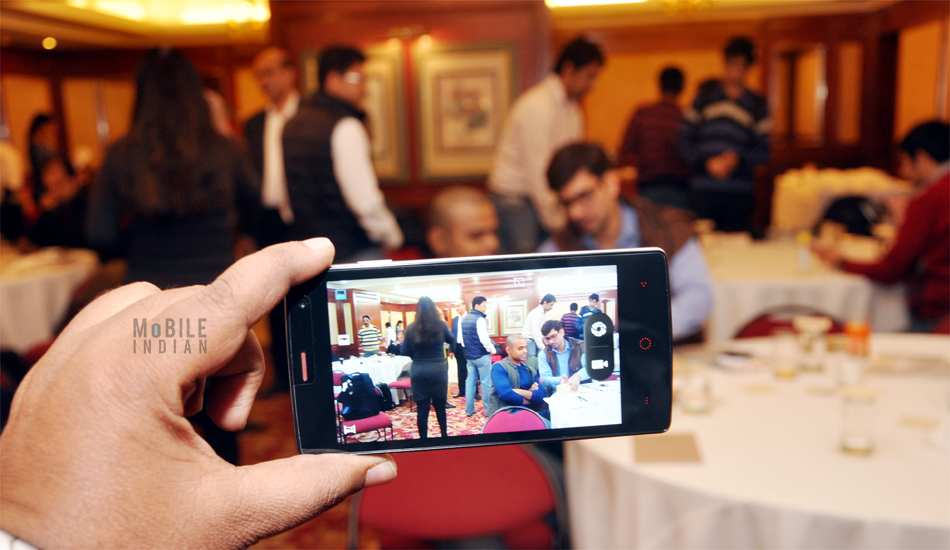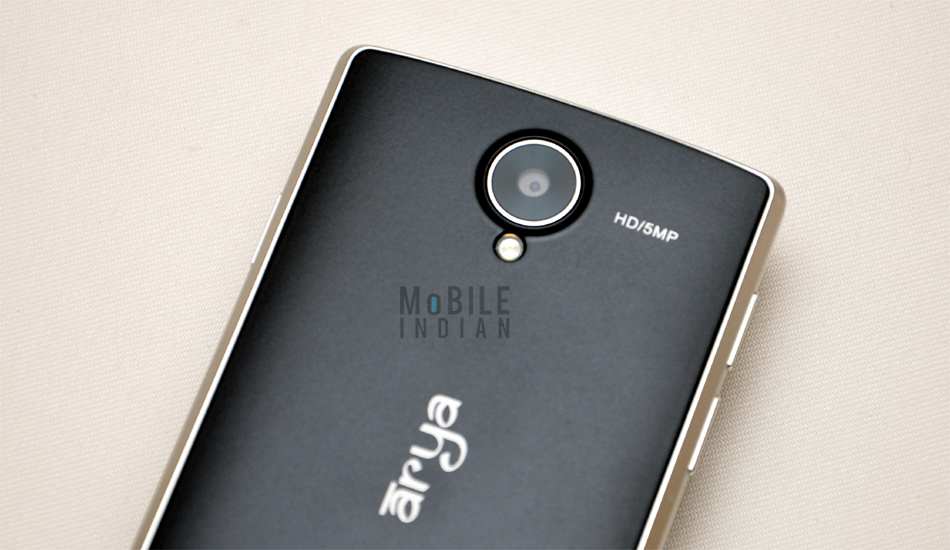 Below are some pictures which will give you a decent idea about its rear camera's capability (the last image was the HDR version of the picture above it).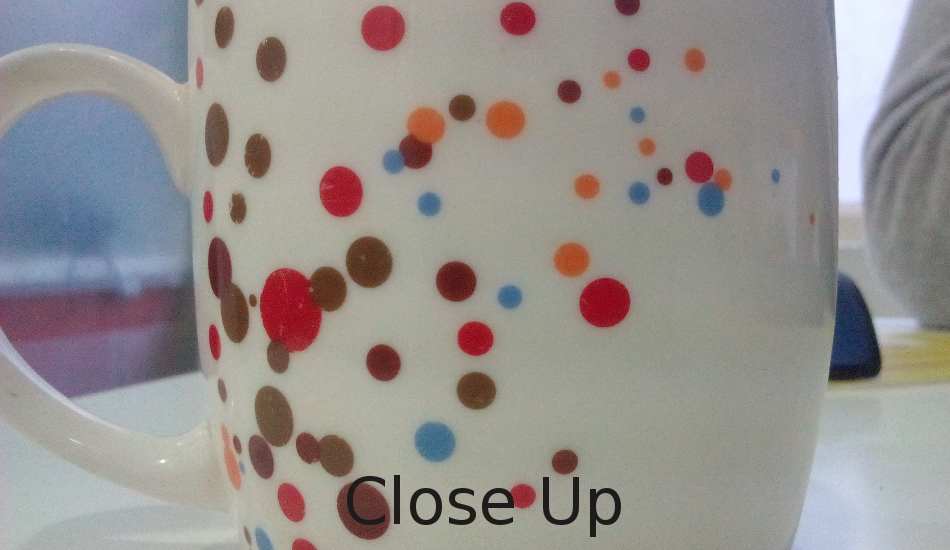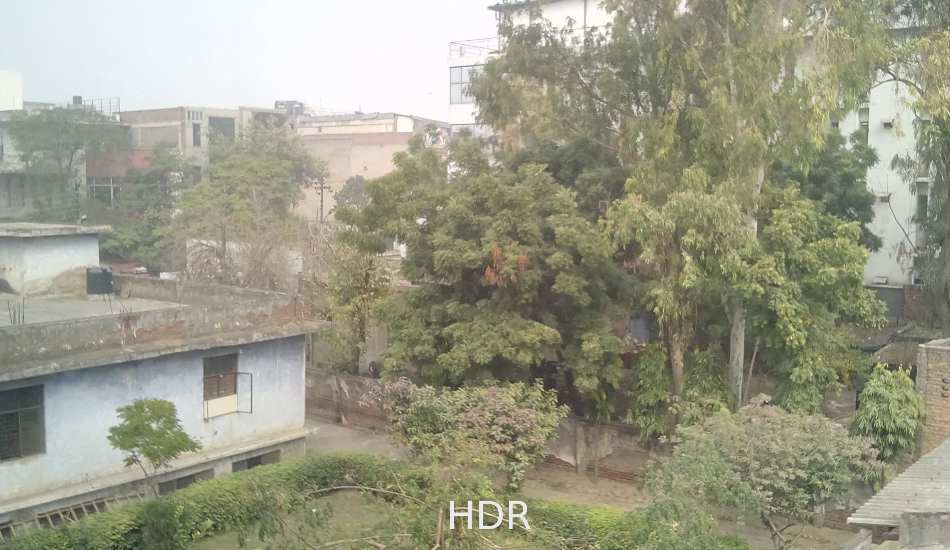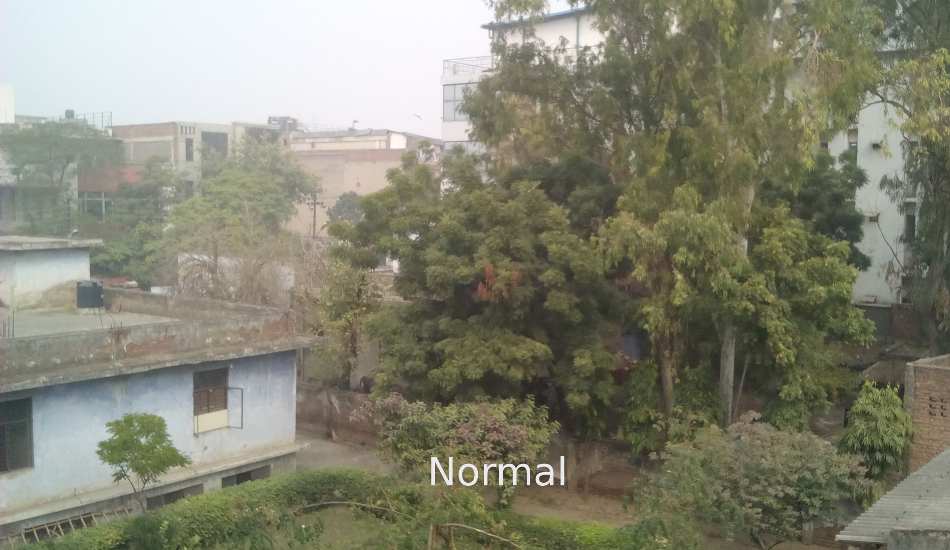 This snap was captured via its front camera.