Micromax's entry level Android phone boasts a SIRI competitor with AISHA, and also has all the necessary features that you expect from an Android phone. But how is it to use?
Advertisement
Pros
Brilliant pricing

AISHA works well
Decent feature list
Cons
Battery life not good


Lack of proximity sensor
Earphone quality is below par
Android phones are getting cheaper by day, but a phone launched with a price of tag Rs 5,000 with a feature that directly competes with venerable iPhone's SIRI is unheard of.

But then Micromax's tagline 'Nothing like Anything' is not for nothing.

The phone is undoubtedly an entry level Android phone and therefore had some features missing from the list like the proximity sensor (that switches of the display when you place it near your ear), which is somewhat a standard affaire on Android phones. However, Micromax has included other basic features like 3G, Bluetooth, WiFi, A-GPS and even a larger 3.1 inch display with capacitive touch technology unlike most entry level phones which have 2.8 inch screen.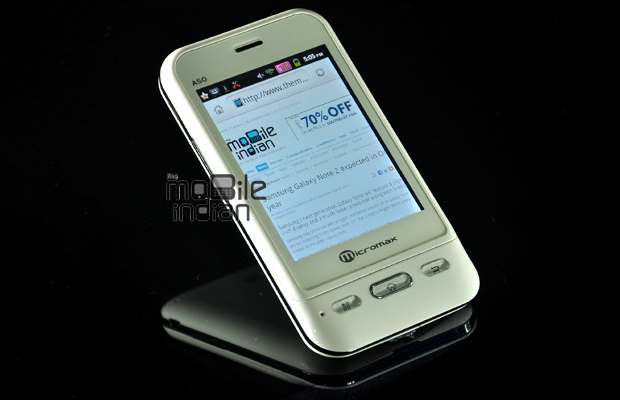 Some other most wanted features that are missing from this handset includes proximity sensor, front camera, and an LED flash.


Advertisement