Realme has come a long way from being a sub-brand of Oppo to becoming an independent company. Today they have added a new smartphone X2 Pro, to their catalogue. It is priced at Rs 29,999 for 8GB / 128 GB variant and Rs 33,999 for 8Gb/ 256 GB.
[[VIDEOID=1554]]
In the last few weeks, we have seen a lot of buzz around Realme X2 Pro and most of the time it has been revolving around the refresh rate, fast charging and telephoto lense. The specs sheets of X2 Pro look like a fully armoured vehicle ready for action. So now the question that arises is that is Realme X2 Pro battle ready?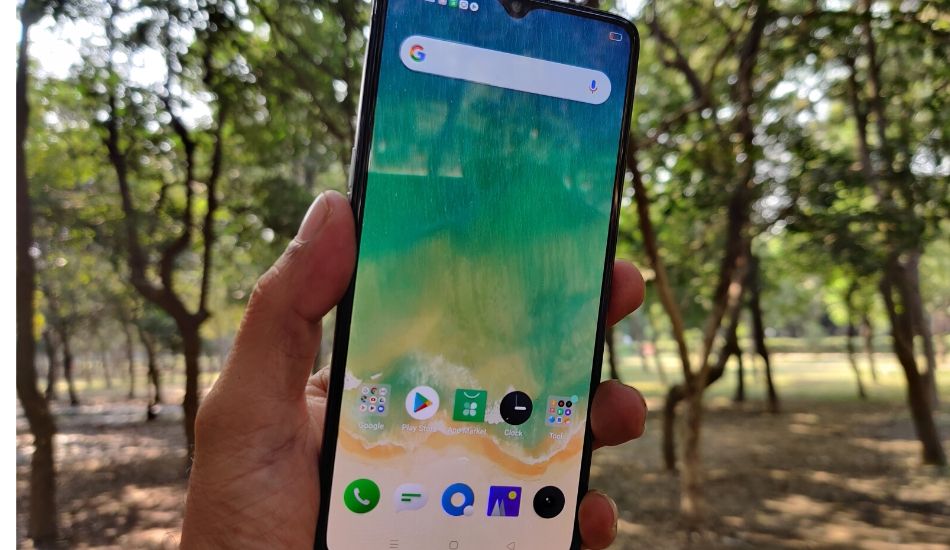 Design
In the last few months, most of the devices launched in the mid-budget segment have an almost identical design to such an extent that one has to look at the logo to differentiate them.
Realme X2 Pro is no different. It is metal and glass sandwich design is almost identical to other smartphones and Realme XT as well. The differentiating factor that I noticed was in the white model, which we had for review, change in colour when exposed to light was minimum as compared to other smartphones. It looked elegant instead of disco lights.
At 199 grams, K2 Pro is not a light device, but one can access the power button, volume rocker and on-display fingerprint scanner with one hand though one might face issues with accessing complete real estate with one hand.
The device is slightly slippery to hold and we would recommend using silicon case provided inside the box to prevent accidentals slip.Thankfully the device has not said goodbye to 3.5mm headphone jack and it is a welcome move. It also means as long as the phone has the battery, you don't have to worry about wireless earphone's battery going dead.
The only major thing the device has sacrificed is micro sd card but with 128 and 256GB internal storage that should not be a deal-breaker. So has Realme invented the design wheel for K2 Pro? No, it hasn't, but at the same time, there is nothing wrong in it.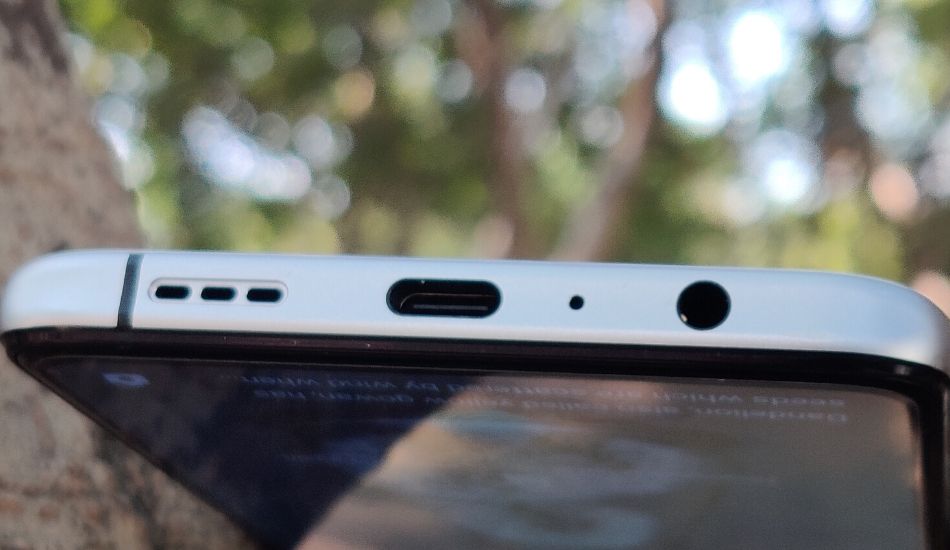 Display
The 6.5-inch AMOLED panel of Realme X2 Pro had hogged the limelight before its launch for its 90Hzt refresh rate and colour reproduction. I will not say claims were false, but the perception might vary. If we take the example of 90Hz refresh rate, which certainly sounds like a wow factor, for a regular user its impact may not be visible. Except in case of scrolling which maybe goes unnoticed but consumers you are in gaming, especially high-end graphic games, will notice it.
I felt the colour calibration of the display on the warmer side, which meant authentic colour reproduction was not visible. It was something like a layer of make being applied to the picture. Some people will like it and others may be disappointed. As far as the claim of 1000 nits is concerned, I can safely say. It was right in terms of experience. I didn't find any issue interacting with the display in bright sunlight.
One will not feel disappointed with the display experience. It is one of the best in its price segment even though I would have loved colours to be more balanced than vivid.
Battery life
The 4,000mAh in Realme X 2 Pro is good but its nothing unique about it. The X Factor lies in the charging department. The VOOC charging solution by Oppo, offering 50W of power through the supplied power adaptor and cable. The battery lasts around a day, even with heavy usage, which is almost similar to what smartphones offer. It is on par with every other brand out there.
The magic is in charing time where we were able to charge our device from 0 – 100% in 33 minutes on an average. Also, during the charging period, I didn't any alarming level of device heating. This is a first for Realme.
Camera
Realme k2 Pro has crowded Camera department. Four at the rear and one at the front. The 64 MP primary sensor captures some fantastic shots with perfect detailing if the picture is captured in good lighting conditions.
Nonetheless, the colours are usually not true to the source. They are on the warmer side – Green becomes a shade darker and so on. The HDR mode will not make you unhappy but 'Chroma' mode work slike a makeup artist and an extra dash of colour to picture which make the pictures a bit of unreal.
Telephoto performance from the 13MP was good till 5 X digital zoom but 20 X Hybrid was just decent and no match for son from another mother, Oppo Reno 1 in terms of detailing or clarity.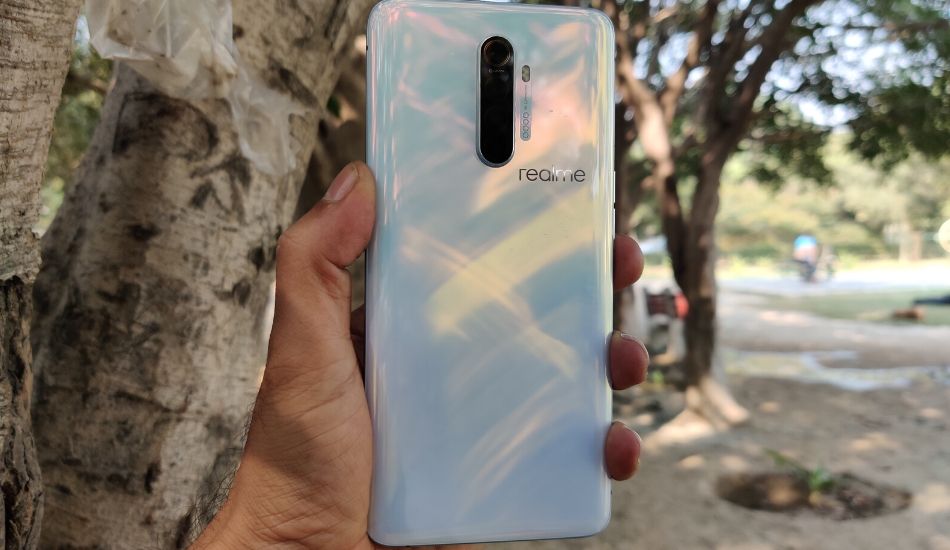 The 8MP ultra-wide angle lens was good in bits and patches. Good lighting results were shareable through pictures showed a barrel effect. In low light, we would say avoid wide-angle if you don't want to feel disappointed. The colour reproduction will be off and detailing would go for a toss. Macro shots did come out well bu tone has to keep patience and keep on taping focus. Also, if you plan to take a macro shot of a moving object, best don't expect a miracle.
Low light photography is one segment which every brand is trying to crack. Realme is also trying the same. The pictures clicked in low light at best can be said decent. Also, even two continuous shots may not give you the same result. The dedicated Nightscape mode enhances the brightness of the picture but doesn't improve detailing or reduce noise. I was disappointed with the low light performance of the RElme K 2 Pro.
Having said that low light photography shouldn't be a deal-breaker, but it definitely is a con. However, the selfie performance in low light and good lighting condition was good. Even The portrait mode did an excellent job with edge detection.
On the video front, The footage captured was good, but I felt if the stabilisation could have been better. Sharing a tip, don't try recording a slow-motion video in low, low light. You will be disappointed.
User interface:
Till the time we have an OS from Realme, view of Colour OS will remain the same as we have for UI of Oppo smartphones. It has improved but still comes with bloatware and Apple inspiration can't be missed.
Navigating using on display is better than gesture ones as they need refinement. Overall, one will not face any hiccup with the UI and swiping right or left or even accessing app drawer will be smooth. We didn't encounter abrupt anyu crases or freezing issues during our usage period.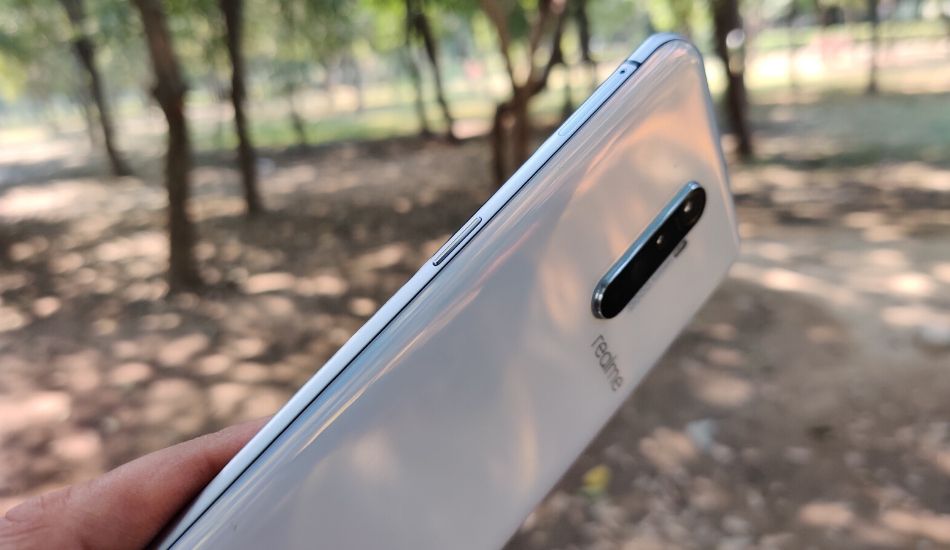 Performance
Realme K2 Pro comes with Snapdragon 855 Plus chipset and two RAM option 8 GB/ 12 GB. We had the 8 GB variant for review. The performance of the device didn't disappoint us be it multitasking or playing games at maximum setting. The Snapdragon 855 Plus is an overclocked version of the 855 chipsets, with a tweaked GPU for better performance over the original and that reflects in the performance.