There are many Bluetooth headsets in the market in various price brackets, but here is a headset that is different from the lot in various respects. The headset we are discussing is the Rapoo H6080. Rapoo is a known brand in wireless peripherals and has various types of gadgets in its kitty, like keyboards, computer mouse and audio related products, including Bluetooth headsets. Rapoo earlier also launched some good headsets but this one is quite different. Let's have a look at its design and performance.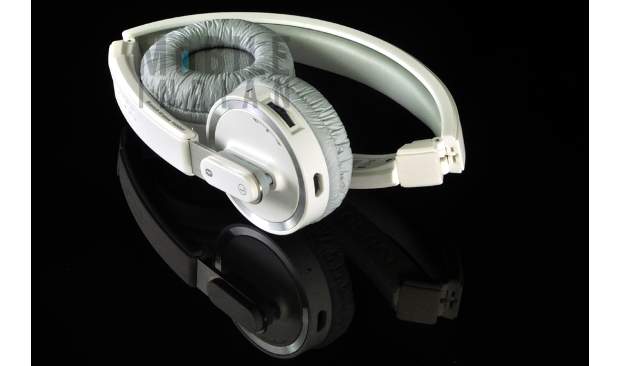 Design
The Rapoo H6080 has an innovative design of three-way folding for lengthening, shortening, rotating and enfolding. There is a hinge in its middle, which is so attached with the headband that it allows one to fold the headset while the lower part of the attachment can be rotated. Moreover, the earpiece is hooked onto the mainframe by a metal plate, which can be stretched to make the headset fit the head well. In the Rapoo H6080, the earpiece is not part of the mainframe. Instead, it is separated by what seem to be shockers, which allow it to move 10-20 degrees so that it sits well in the ear. Rapoo is providing a storage bag for convenient packaging. Once properly folded, the Bluetooth headset can be kept in the storage bag that not only protects the earpiece from getting damaged but also prevents dust and water from soiling the handset. The headset is made of nice looking plastic, which is quite strong and looks premium. In the earpiece there is a metal strip that further enhances the look. It comes in different colours – white, blue and yellow – all of which are eye-catching too. Moreover, Rapoo has kept things simple by not providing many buttons. It has just one button, which acts as a power controller as well as to control the volume. There is a micro USB port for charging. Overall, this is a really nice looking headset with innovative design that should last long.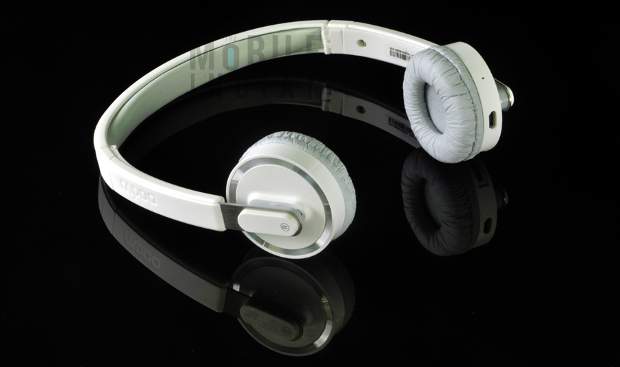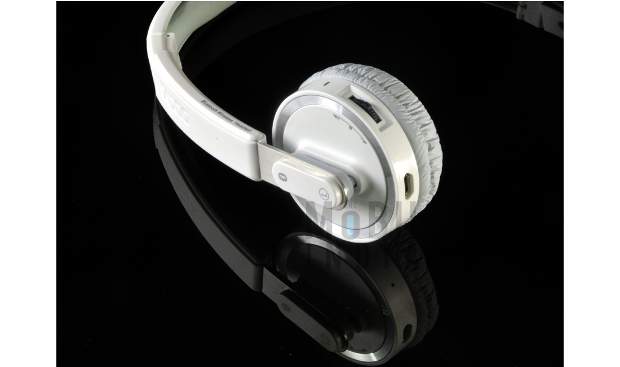 Wearability
The innovative design is not meant only to showcase. The various hinges make it a comfortable wear irrespective of the type of face you have, elongated or round. Just below the headband there is a soft cushion so that you don't feel any strain no matter how long you have worn the headset. The cushions, which according to a few colleagues of mine look cheap, are very soft and won't pinch you even if you have the headset on for hours. In a nutshell, it is a headset that you can wear for long hours.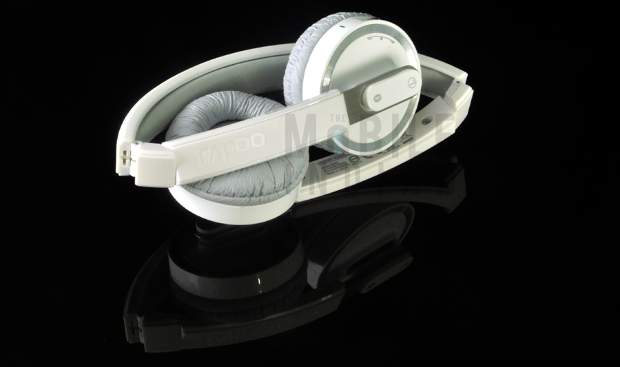 Connectivity
The Rapoo H6080 is a Bluetooth 4.0 A2DP device and is quite easy to connect with up to two devices. The most important thing is that you can connect the H6080 via a USB cable to a PC to make it work like a wired headset. The Rapoo H6080 is compatible with Windows, Mac and iOS devices like iPad and iPhone. We used it on a range of Android devices too. Curiously, the headset got connected with the HTC One, BlackBerry 9300 and even LG Optimus Vu with ease, but when it comes to Indian and Chinese branded Android devices, the headset seems to have some issues. For instance, though the Rapoo H6080 quickly got connected with devices of Lenovo, Lava, and Spice to name a few brands, it could not be used to broadcast media; we could only use it for calling purposes. There was no obvious reason for the problem though.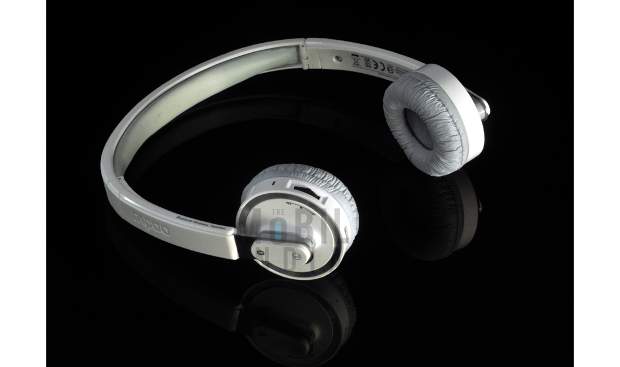 Function
Rapoo H6080 can be used for both calling and for listening to music. It comes with something called COM-Ti membrane vibrating technology, which indeed, as promised, delivers a clear and bright treble and a deep and mellow bass. During calling too we could hear voices clean and clear. You can just say 'Yes' or 'No' to answer or reject a call. The headset has an effective range of around 10 metres, which is appreciable as well. As I said earlier, the headset has only one button, which acts as a power button as well as a volume controller – to power it on or shut it down, you have to press it, and to increase/decrease the volume, you have to slide it up/down.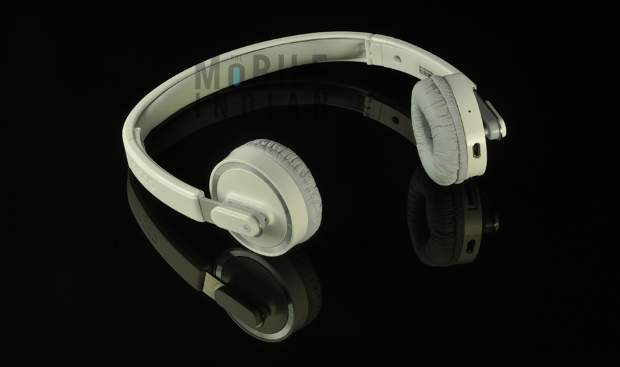 Conclusion
The Rapoo H6080 got full marks for its design as it not only looks good, but is comfortable to wear as well. The storage pouch also comes handy in keeping the device safe. The USB connectivity also allows it to be used with a non-Bluetooth PC or even a tablet (which, though, should have had a USB port). This functionality certainly puts it on a higher footing than its peers. However, saying that, the Rapoo H6080 has its disadvantages too. It has terrible connectivity problems with mid-range and low cost devices for no apparent reason. Also, the availability of the device seems to be an issue as we could not find it in many reputed online stores. A few online retailers like Maniac Store and The IT depot (The Mobile Indian does not take responsibility for their services) are selling the headset for around Rs 4,700, much below its MRP of Rs 6,429.