PTron has been a known name in the world of affordable audio accessories and one of its latest launches is the Zenbuds Ultima. The TWS earbuds from PTron has a price tag of Rs 1,899 on Amazon and has a decent set of features. So let's put them to the test and find out whether it is worth spending money on.
PTron Zenbuds Ultima: Design & Build Quality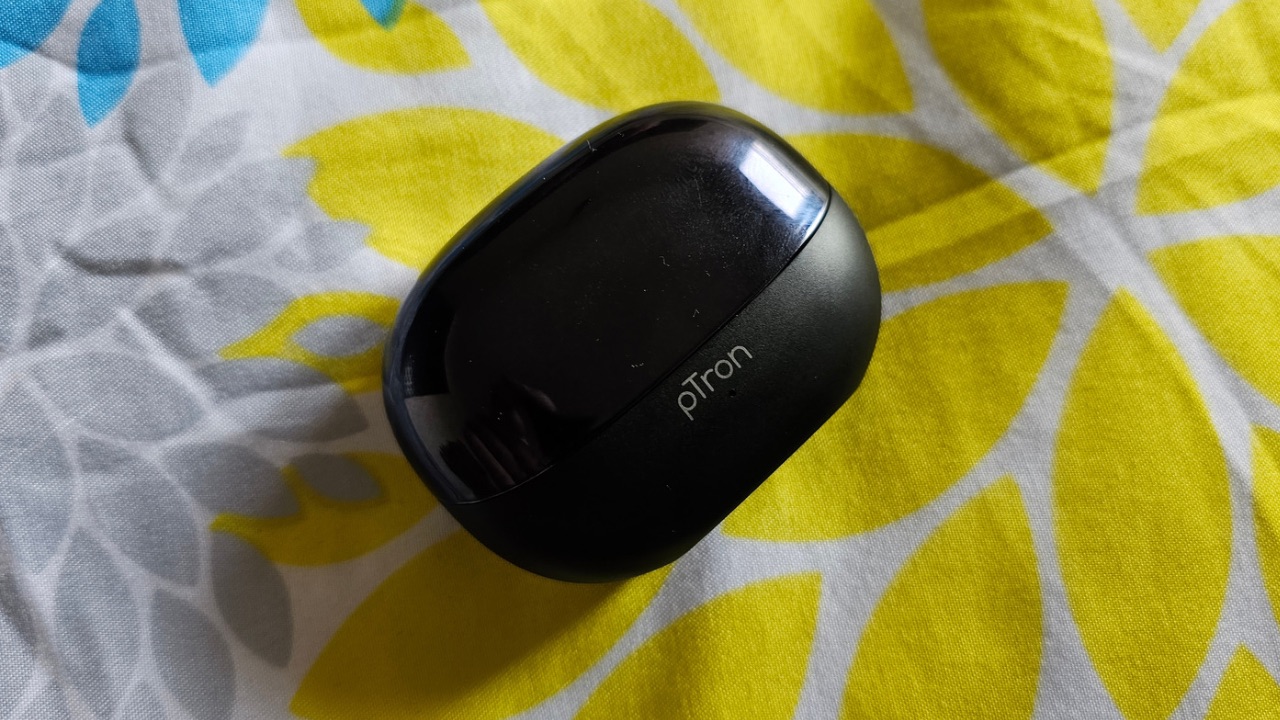 The Zenbuds Ultima has a plastic build all around but tries to retain a catchy look. PTron has given the case a dual-tone finish,, with the bottom matte and the top glossy. We haven't seen a similar design before in this price range, so props to PTron for giving it a unique look.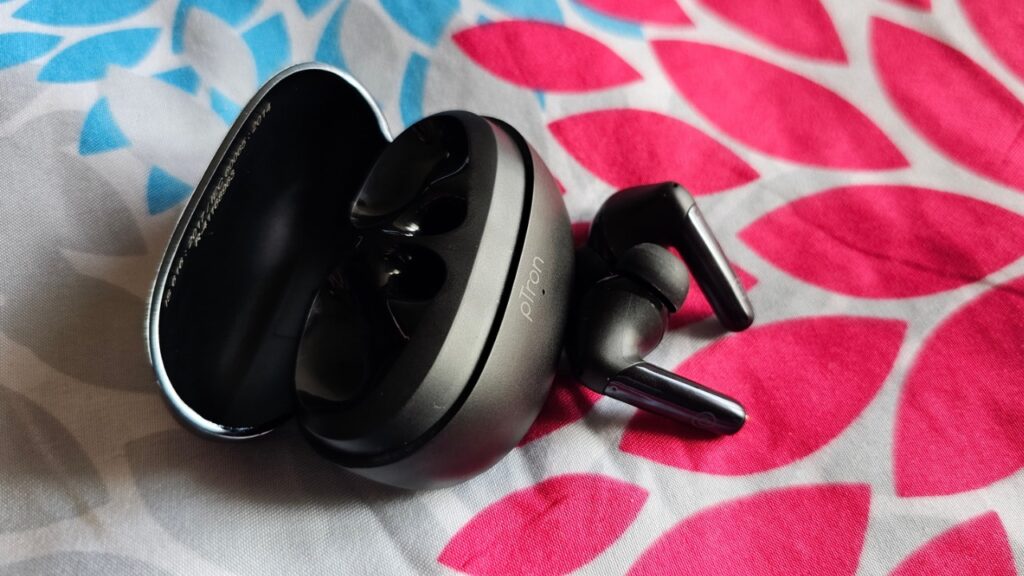 The case doesn't feel very premium in hand, but it has an acceptable feel is pocketable and lightweight as well. The lid of the case has a spring-loaded mechanism, so it opens up if you flick it and closes easily. We have used a bunch of other TWS earbuds in this price range to have a free mechanism of opening and closing which is actually inconvenient so once again, PTron did a good job here. However, the glossy part of the case does seem to be scratch-prone as we already had a few of them within a few days of use.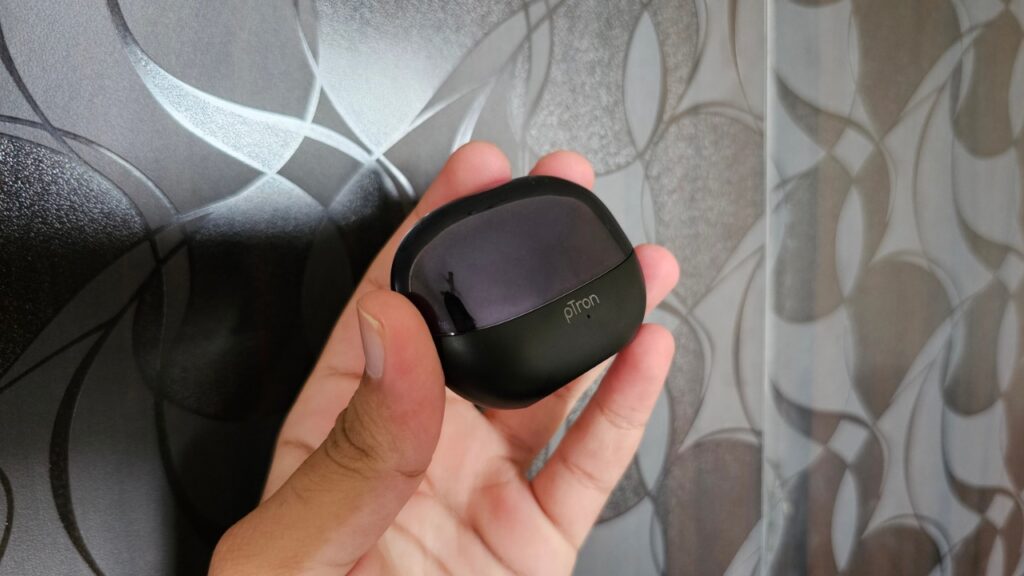 The case also has a white LED on the front, below the PTron branding, that can show you the charge status. As for the earbuds themselves, they also have a dual-tone finish, so consistency is maintained across the design language. It has an AirPod Pro-like look but is super comfortable to wear. They don't fall off during intense activities such as jogging and do not feel too heavy in the ear either.
The buds also have LEDs to notify you of the pairing status and battery status. The touch controls on both the buds also work nicely and are responsive to the touch. A long tap switches between ANC, normal and ambient modes, while a double tap on either of the buds can skip or seek previous tracks. The buds are also claimed to be IPX5-rated.
Read More: TWS Launched in September 2023
PTron Zenbuds Ultima: Audio & Call Quality, Battery Life
The Zenbuds Ultima have 13mm drivers, and these perform in an average manner. The audio is highly driven by mid-range frequencies, and they overshadow the low-end and the treble. The bass is punchy, but only to some extent. High-pitch tones sound muddy, while vocals are also mellowed down. 
I often had to tune the equaliser on my phone to increase the intensity of the vocals post, which sounded slightly better. They are marginally better than some of the previous earbuds we have tested in the same segment, but it isn't a drastic difference. The buds do get adequately loud, though.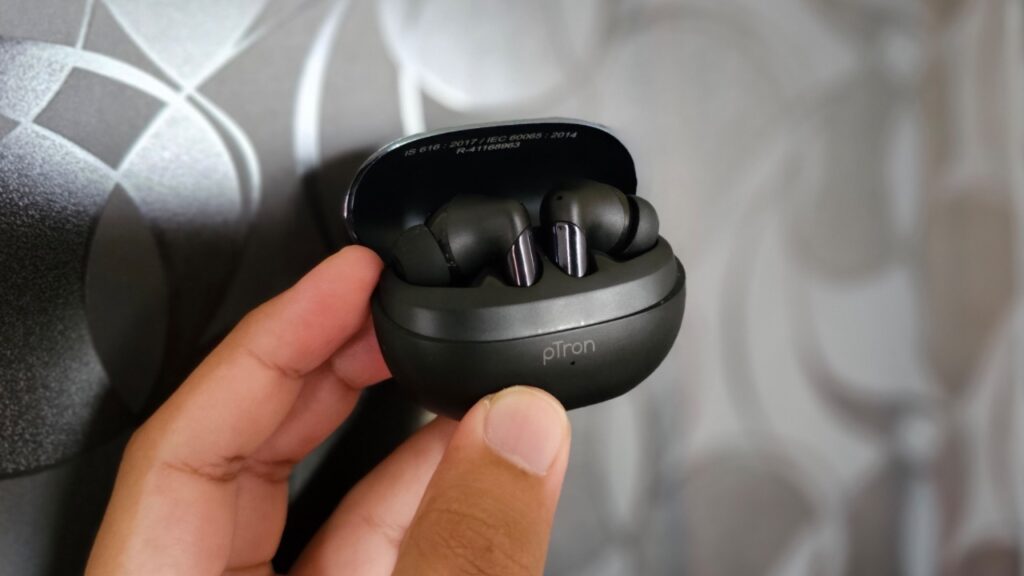 There are two modes, including Movie mode and Music Mode, both of which sounded similar to me for some reason. You can toggle between these modes by tapping the left earbud four times. You can also triple-tap the right earbud to increase the volume and the left one to decrease it. Voice Assistant can also be activated via four taps on the right earbud. The buds can also be used in mono mode, meaning either one of them can be used at a time. The Zenbuds Ultima also supports up to 40ms low latency, so gaming while wearing these buds was a pleasant experience.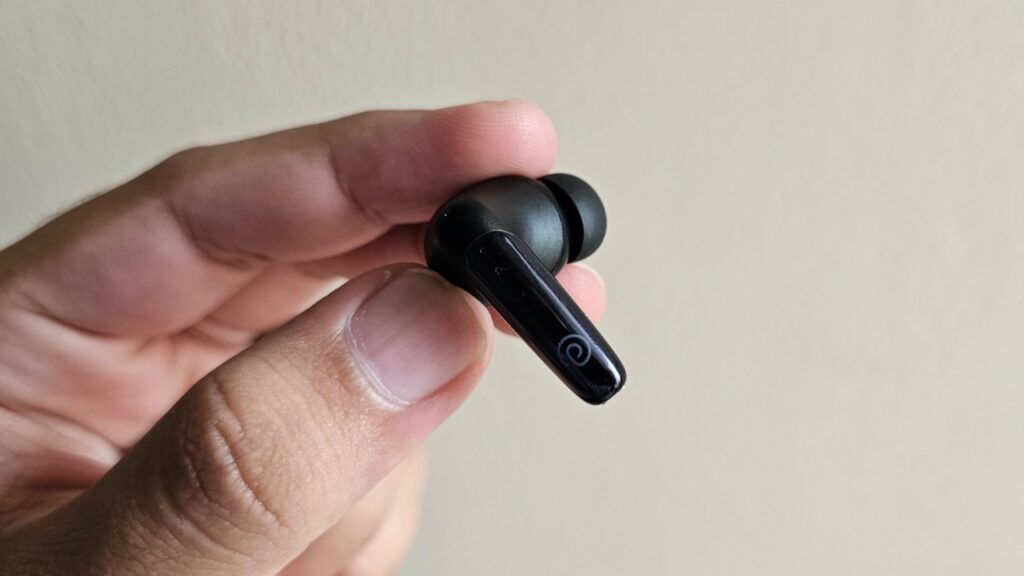 As for the ANC performance, PTron claims the buds can cancel up to 35dB of noise. It works fine for the price, but again, it isn't the best. High-end frequencies, such as fan noise, were decently handled, but low-end frequencies were cancelled better. The transparency mode seems more of a gimmick. It did boost some amount of external noise, but normal mode and transparency modes sounded alike. 
According to PTron, the battery life can last up to 50 hours when paired with the case. With ANC turned on, the device could go up to 5 hours of use on a single charge at high volumes, which is quite decent. The case, however, takes a little time to charge, with the earbuds taking about an hour. PTron says that you can get 200 minutes of playback time in just 10 minutes. Overall, we can say the claims PTron made with regard to battery backup are true.
As for call quality, it remained decent, thanks to a quad-mic setup. I didn't receive any complaints regarding unclear voice from the other end, which is a positive sign. With ANC turned on, you can take calls on the Zenbuds Ultima without any major issues.