Oppo R7 Lite Review - Its a well designed and optimised smartphone
By: Anil Satapathy, The Mobile Indian, New Delhi

Last updated : November 16, 2015 10:24 pm
The Oppo R7 Lite isn't spectacular on paper, but it offers a satisfying performance.
PROS

»

Slim metal body, non-slippery

»

Display offers plenty of resolution, huge brightness and has got eye protection mode

»

Offers a smooth performance, no lags while multitasking and gaming

»

Decent cameras with useful features

CONS

»

Display prone to scratches

»

Just 16 GB internal storage and No FM radio

»

Dual purpose SIM2 slot, so you have to use either a micro SD or the SIM2
Oppo R7 Lite is yet another feature-rich smartphone that has been recently launched in India in the very competitive sub-Rs 20,000 segment. Priced at Rs 17,990, the Oppo R7 Lite comes with dual SIM with 4G connectivity and runs on ColorOS 2.1. It has a 5 inch Super AMOLED screen with high definition resolution. The phone offers a 2320 mAh battery, 1.3 GHz octa core processor, 2 GB RAM, 16 GB ROM, 13 megapixel rear camera, and an 8 megapixel front camera.

What I Liked

The Oppo R7 Lite is quite a gorgeous smartphone. With a metal unibody and slim profile (it is just 6.3 mm thick), the phone is an eye candy. The metal back panel is not that slippery, but those with sweaty hands may find it a bit slippery. The phone is also quite compact for a one hand use.


The R7 Lite has got just the right size display - a 5 inch screen, making it big enough to enjoy movies and games but not too big like devices with 5.5 inch display. The display comes with AMOLED technology that has superb colour output. Plus it offers high definition resolution. True, its competitors do offer full HD resolution but the HD resolution just feels fine on this display. Moreover, the Oppo R7 Lite's display comes with Gorilla Glass 3 and glove and wet touch support.

The Oppo R7 Lite has also plenty of muscles, thanks to its Qualcomm Snapdragon 615 Octa-core processor, Adreno 405 graphics processor and 2 GB RAM, to handle high-end games like Asphalt Nitro and Unkilled with ease. Even while playing these games with many other apps running in the background, the phone did not lag during our review.

However, the did lagged while opening the camera app. Also while switching from the rear to front camera and vice versa, there were visible lags.
Currently, the R7 Lite is based on Android 5.1.1 operating system with the Color user interface on top of it. The UI has no app drawer and everything is laid out in the home page. The USP of the UI is its unique features like the 'Eye Protection" which filters out the blue light of the display to create a soothing display that is gentle on the eyes. Music lovers would also rejoice the UI has a good looking music player, accessing it is quite easy - just swipe to the extreme left and you will see the music player. There is a Lockscreen Magazine feature which when activated changes your lockscreen wallpaper automatically. It fetches the wallpaper online from various genres like Travel, Entertainment, Sports etc. There's also a 'display network speed' feature that shows the speed of your network.

Oppo R7 Lite is also a decent camera smartphone. Both its 13 megapixel rear camera and 8 megapixel front camera comes with auto focus system. The rear camera is armed with phase detection auto focus and has anti shake feature. Besides, the cameras come with various filters (natural, mono etc), GIF mode and even Ultra HD. You can capture Ultra HD selfies and mirror selfies and its time lapse mode allows you to record a fast motion video. There is an expert mode for the cameras as well which allows you to tinker with its ISO and other camera functions.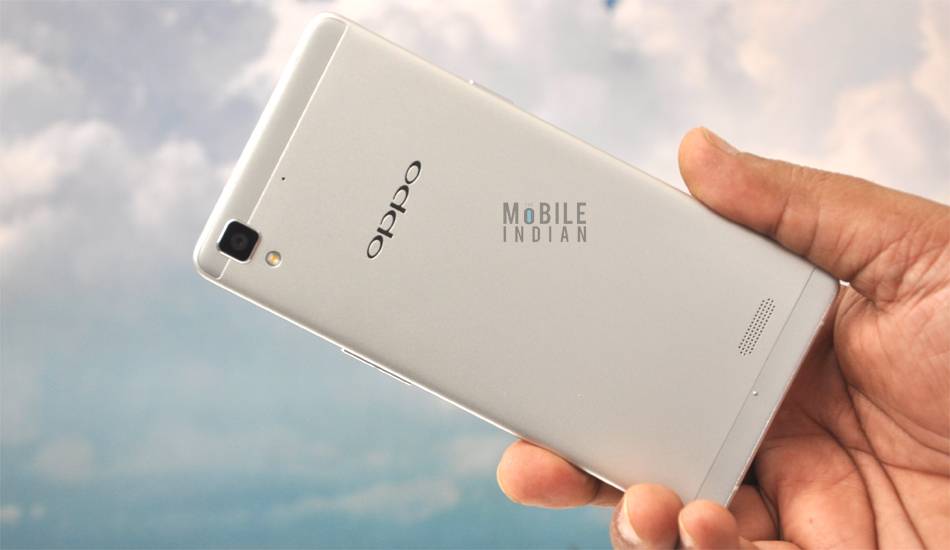 As far as performance goes, both the cameras were able to capture colours and details quite nicely, Even in low light, they manage to offer decent pictures with very much less noise. The R7 Lite's cameras were fast too. The Ultra HD mode allows you to capture pictures as high as 50 megapixel through rear camera and the front camera can capture images in whopping 32 megapixel through the Ultra HD mode. Though statistically, these are mind blowing figures (32 MP selfies!) but I did not really find any difference in the quality as such.

You can check its camera samples here.

The Oppo R7 Lite has got a 2320 mAh Li-Po battery. It certainly does not look impressive as new phones at this price range normally offer batteries above 3000 mAh capacity. However, this smaller battery is good enough for a whole day (12 hours) with medium usage even if you use two SIM cards.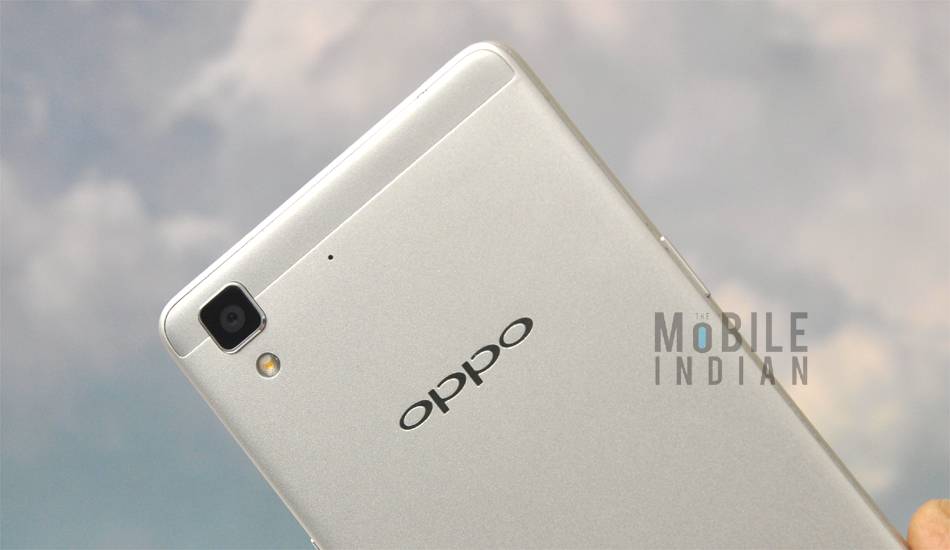 For instance, it consumed only 20 per cent charge in playing a 77 minutes video with high brightness and volume (no SIM card used nor WiFi was on). And in other instance, the phone consumed just 15 per cent charge in playing games (Asphalt Nitro) for half an hour with high brightness and volume and WiFi connectivity.

What I did not like

I had already highlighted the good things of the R7 Lite's display. However, I would like to draw your attention to the fact that the 5 inch display of this Oppo smartphone did get some scratches during the review. Its however should not become a deal breaker. I have found displays of most smartphones getting few scratches during the day to day usages. You should, therefore, use tempered glass or a screen guard irrespective of whether your device has got a protective glass or not.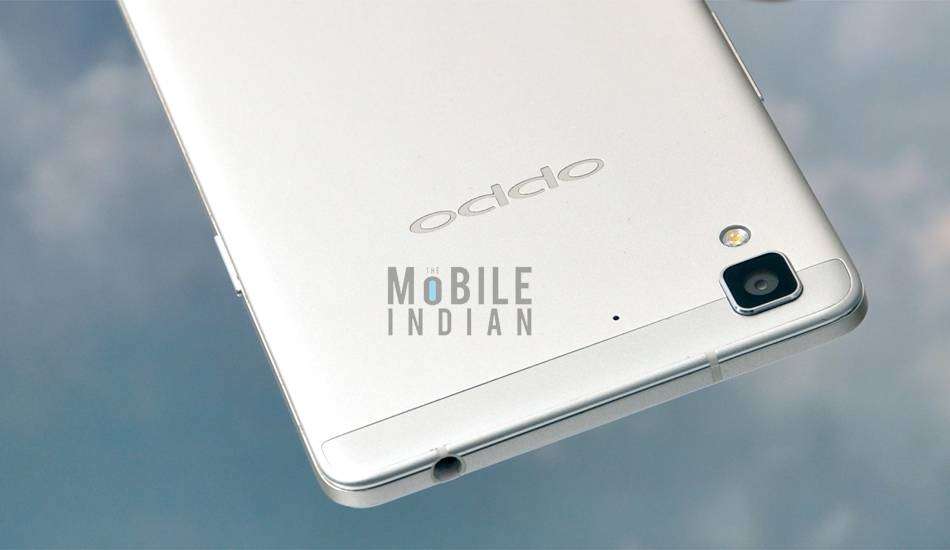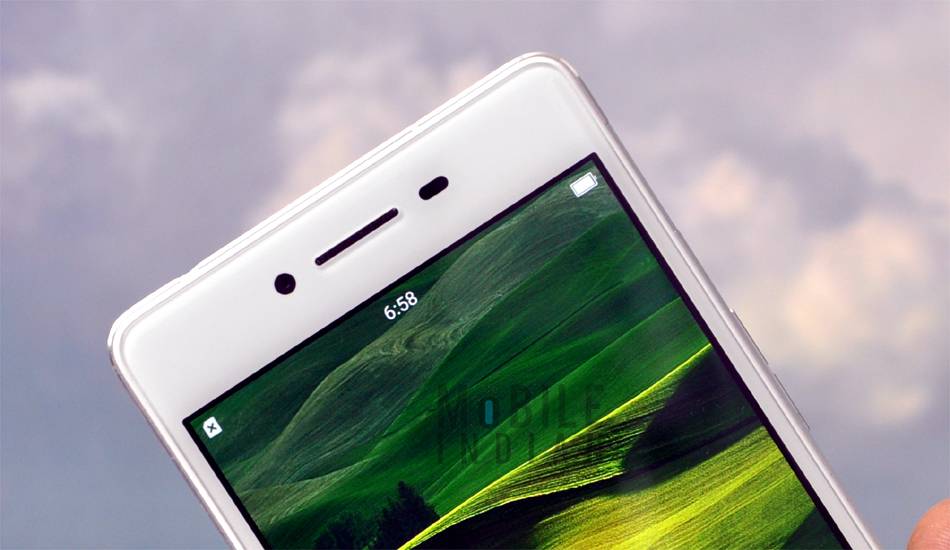 It doesn't have FM radio either which I hope is used by most people these days.



Also, though it has got the regular connectivity features like dual SIM, 4G, WiFi, WiFi Hotspot, Bluetooth and micro USB port, the device has a dual purpose SIM card slot so you can either use two SIM cards or one SIM and one micro SD card. With just 16 GB of internal memory (of which about 8 GB is available for users) after installing few games and apps, you just cannot ignore the micro SD card. This means in the longer run you have to forgo the second SIM to get the necessary storage space.
Verdict
If one just goes by the specs, the Oppo R7 Lite at Rs 17,990 does not justify its price tag. It has only HD display resolution while its competitors offer full HD displays. It has got a smaller battery and a less powerful processor than some of its competitors which offer larger than 3000 mAh battery and even the Snapdragon 801 processor. However, despite these apparent weaknesses, as a whole the Oppo R7 Lite offers a satisfying experience in almost all fields and I would urge you to check it out once while making your list. Oppo meanwhile should slash its price by a couple of thousands which would definitely make it more attractive.