Oppo, a China based smartphone maker which entered the Indian market earlier this year with its Oppo N1, had some time back launched its mini version Oppo N1 Mini. Like the Oppo N1, the N1 Mini has a swiveling camera unit. The Oppo N1 did have its share of limelight for being world's first such smartphone (read our review here and the same functionality is available for N1 Mini as well. Currently, except Gionee Elife E7 Mini there are no other handsets in the market with such a swivel camera.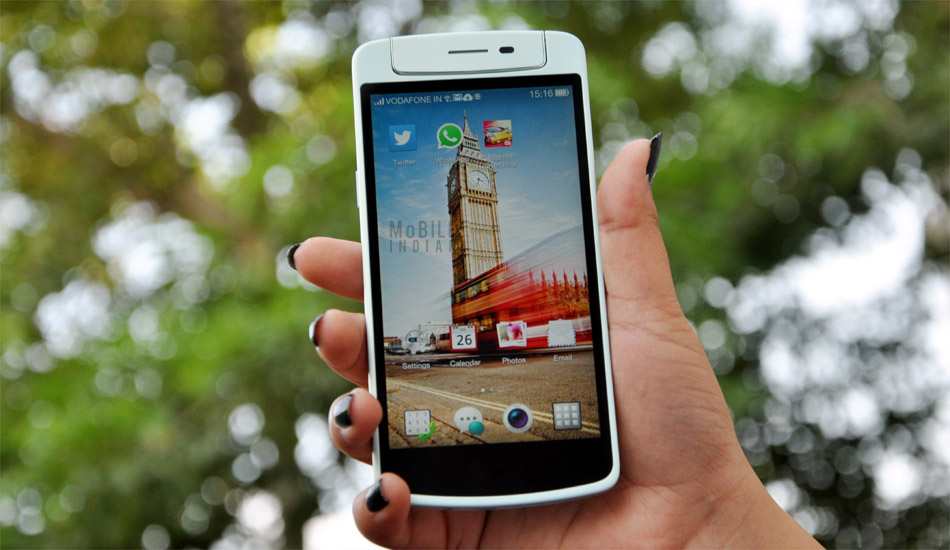 The Oppo N1 Mini is available for Rs 26,990 at which it has a long list of opponents like Samsung Galaxy Note 3 Neo, Google Nexus 5, HTC Desire 600, Sony Xperia Z and Gionee Elife E7. Here we have detailed how the N1 Mini fares in the real world situation which will give you a fair bit of idea about its performance.
Look and Feel
Oppo N1 Mini is exactly a copy of the N1 but ofcourse comes in a smaller size. Infact, I would say that in terms of size, the N1 Mini is the better version as the N1 was too big to handle and thus is was not meant for everyone. The N1 Mini on the other hand comes in just the right size and can be handled by anyone.
To be specific, the N1 Mini weighs 150 grams which is not on the lighter side nor can be considered heavy for a 5 inch display bearing smartphone. The device is 148.4 mm tall, 72.2 mm wide and 9.2 mm thick.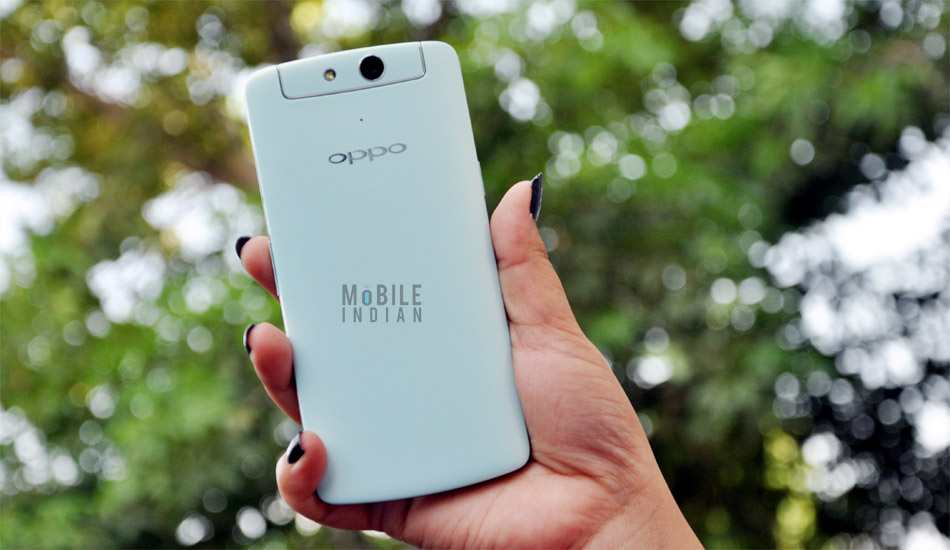 Unlike other handset makers who usually create their mini versions of their flagship with poorer material, Oppo has not compromised much. The N1 Mini, like its big brother, comes with a plastic body but it seems as tough as metal. However, sweating palms would though find it uncomfortable to hold it. Also, though the phone comes in several attractive colours but in the long run wears and tears becomes visible. We can say it with surety because the review unit we got was already used by someone else and it has got lot of scratches on its back panel even before we stared the review process.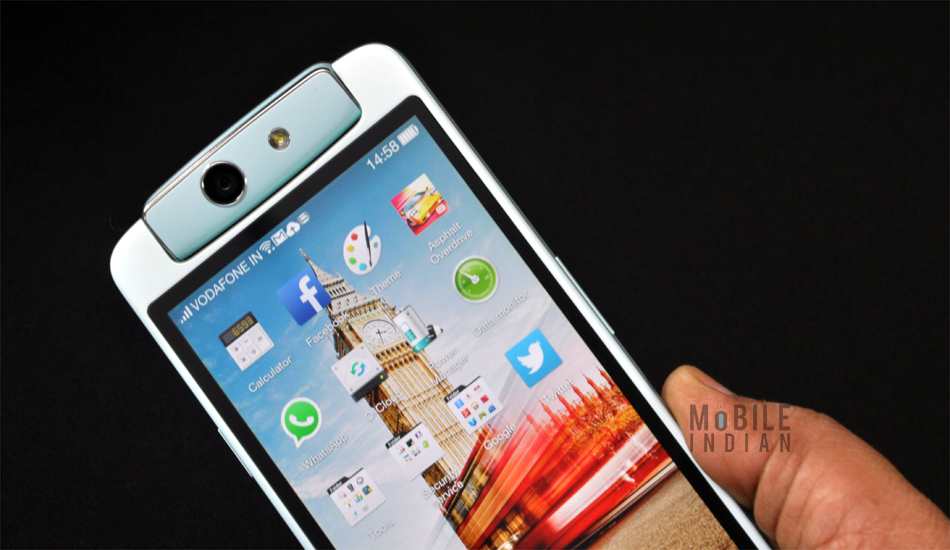 The N1 Mini though looks quite attractive in its yellow, white and blue colours. The metallic threads around its sides give it a premium look. The volume rocker (on the right hand side) and the power button (on left) are subtle in nature and felt like in the long run they may get caved in. Since it has a non-removable panel, Oppo has kept the micro SIM slot on its right hand side which can be accessed by pull out the SIM tray.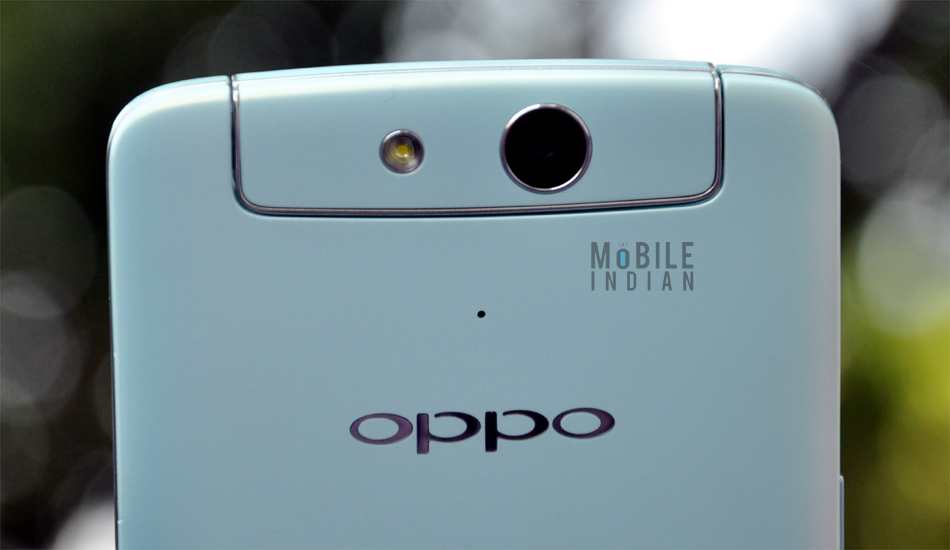 The micro USB port and the 3.5 mm jack are at the bottom panel along with a speaker grill. The positioning of the speaker grill comes in between a good experience when you hold the phone in landscape mode while playing a game or video and in that scenario your hand will most likely block the speaker, reducing the volume significantly.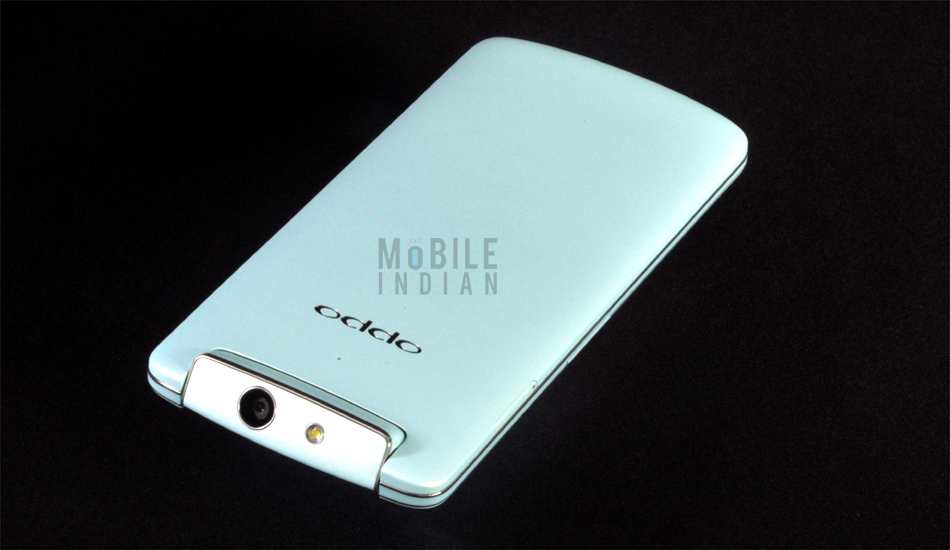 Another speaker grill is at the top on the swiveling camera which comes in handy while receiving calls but still I found the call volume on the lower side. Will throw some more light on it in the connectivity section.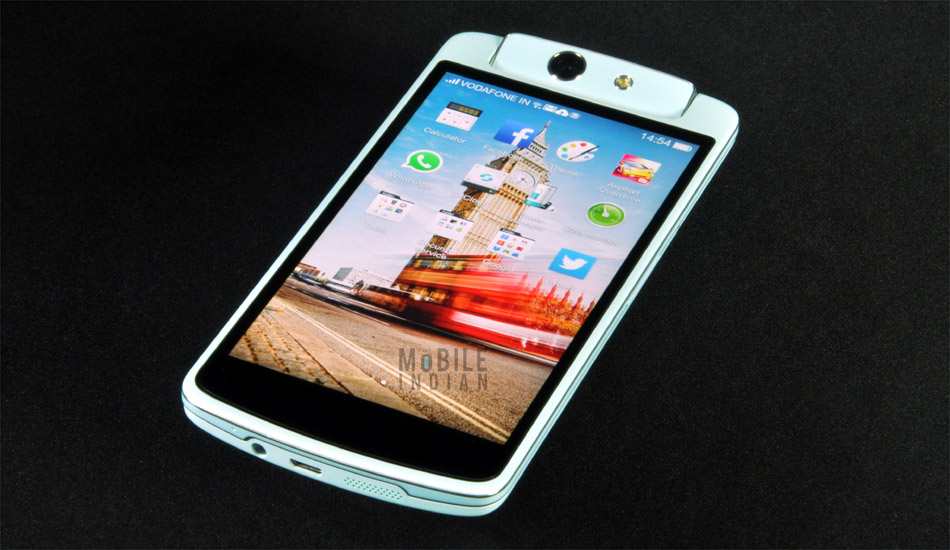 Now comes the big part – the swiveling camera. I had reviewed the N1 as well so I was in a good position to compare the swivel camera of both the phones. In N1 Mini, the swivel camera unit too can move 206 degrees like that of N1 but is much smooth compared to that of its predecessor.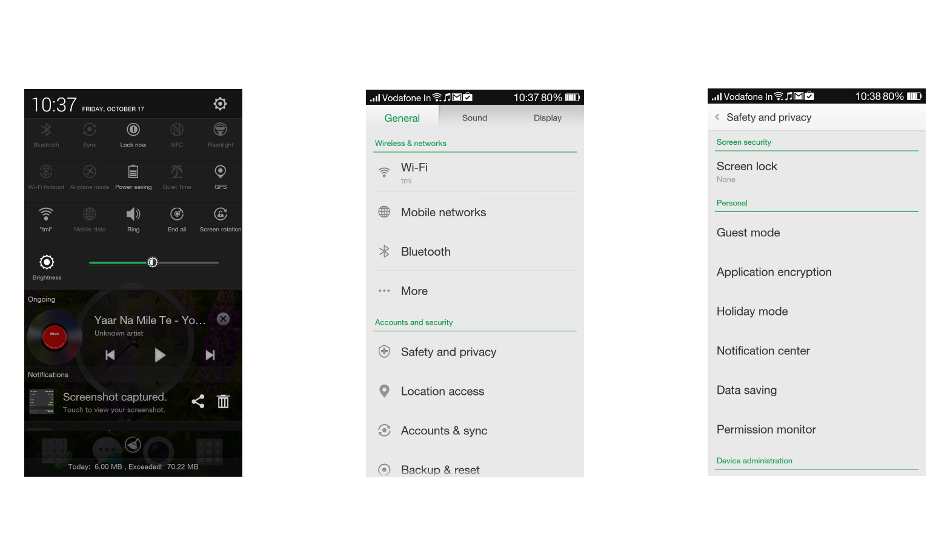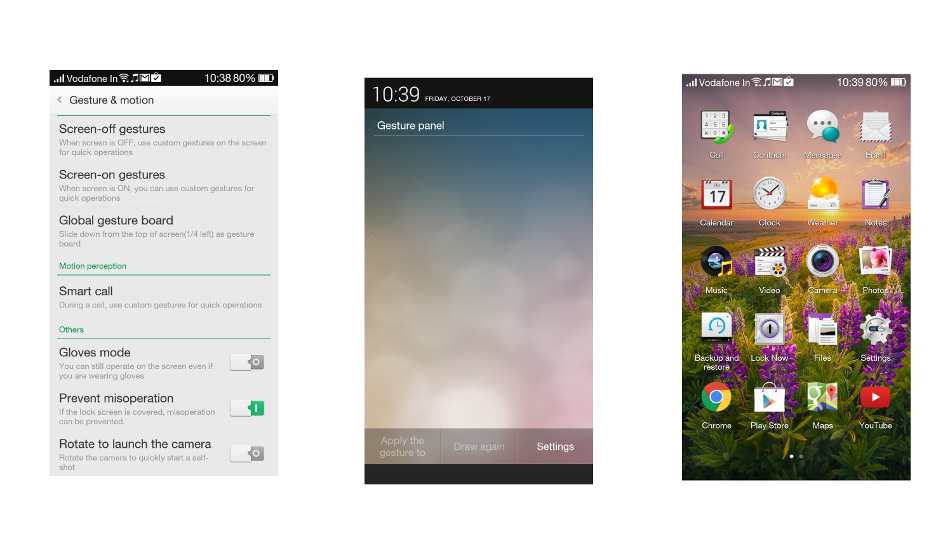 All in all, the Oppo N1 Mini is a gorgeous handset with an iconic swiveling camera. It looks classy and different from the crowd and thus I have no issues giving it 8 out of 10 for its design.
Rating for design: 8/10
Display
The Oppo N1 Mini has a 5 inch display. Being an IPS display, it offers good viewing angle. This screen has high definition resolution which is quite standard but I would have loved to see full HD resolution as is being offered by most of its competitors. The lack of full HD resolution would pinch you while playing high end games like Modern Combat 5.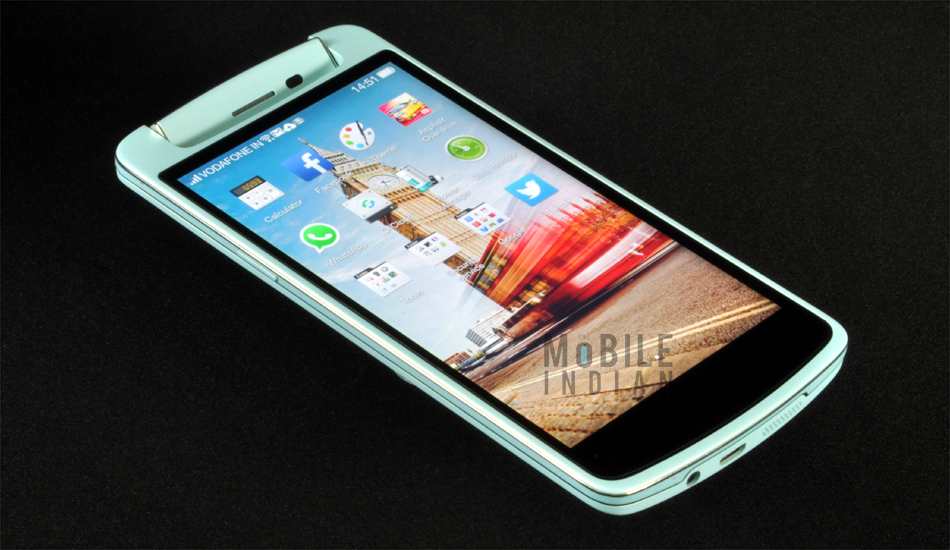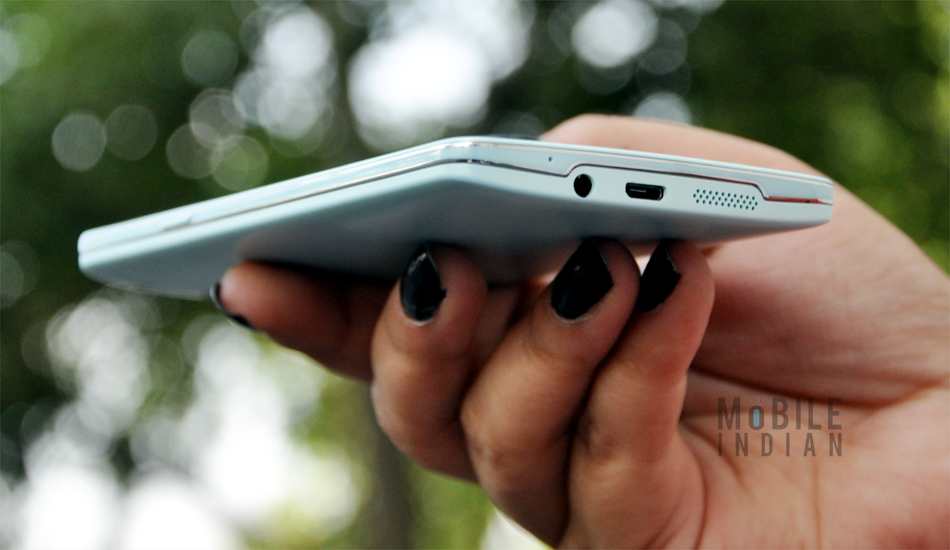 The display though has 450 cd/m maximum brightness which is on the higher side but it isn't as high as that of Note 3 Neo of Samsung. Nonetheless, you could operate it in sunny outdoors with high brightness. Note that the screen of N1 Mini isn't protected by scratch resistant glass but it does not easily get scratches either.
Rating for display: 7/10
Camera
The highlight and unique selling proposition of Oppo N1 Mini is undoubtedly its swivel camera which immediately reduces its opponent list to none in its price range (the Gionne Elife E7 Mini is available for much lesser and isn't really a competitor of the N1 Mini). However, if you are not looking for the swivel camera then Oppo N1 Mini may not appeal to you much just on the basis of camera quality.
True, the 13 megapixel camera of N1 Mini can take good images but its competitors are even better in this department. There are a number of better camera phones in its price range that includes Google Nexus 5, Gionee Elife E7, Samsung Galaxy S4 Zoom, Sony Xperia Z etc.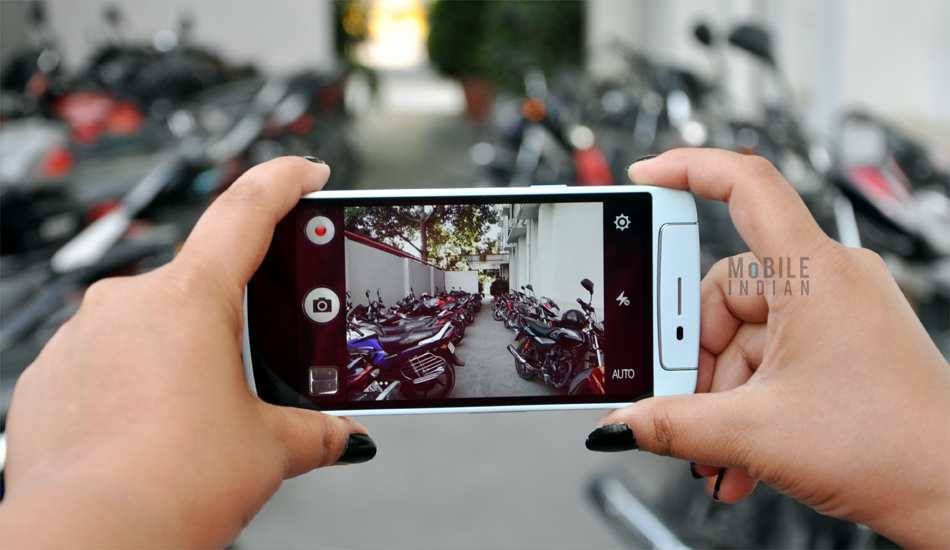 The Oppo N1 Mini manages to capture colours nicely but the output images are a bit dull and it takes a bit of time to focus on objects. The stand out point of its camera is its ability to capture relatively less noisy low light images.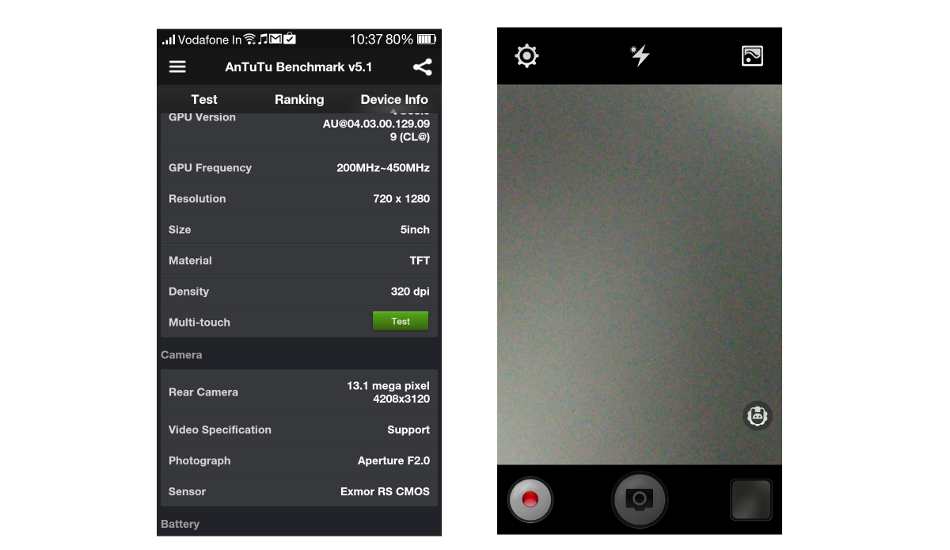 We have already published several images that we had captured using its camera. To check out those sample images, click here.
Rating for camera: 7/10
Processing Power
The Oppo N1 Mini has a 1.6 GHz Qualcomm Snapdragon 400 quad core processor which is assisted by Adreno 305 GPU and 2 GB RAM. The combination efficiently run the Android 4.3 based smartphone, offering a fluid performance. It even managed to run the Modern Combat 5 with ease, even with 2-3 apps opened in the background. However, I must underline a fact here that at the same price range much more powerful devices such as Samsung Galaxy Note 3 Neo and Nexus 5 are available.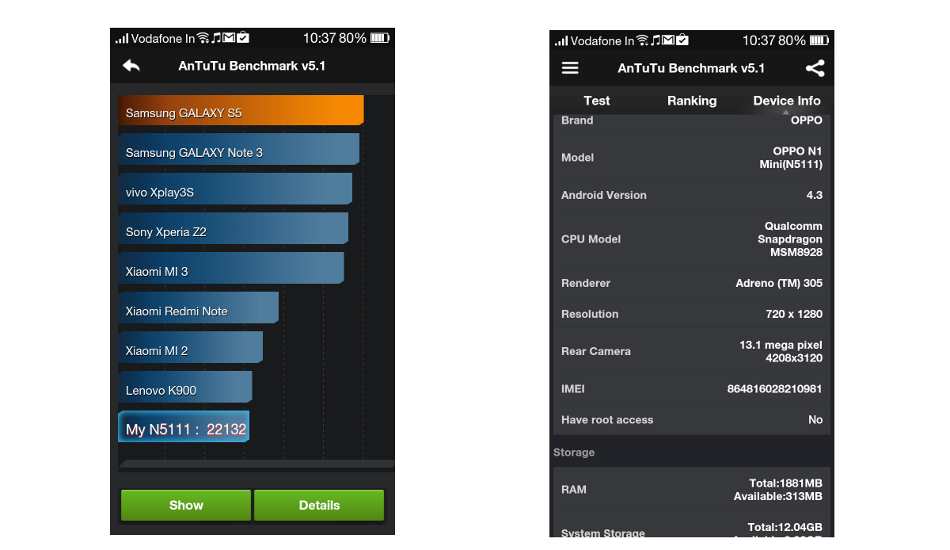 Rating for performance: 8/10
Battery
As far as battery back up is concerned, the Oppo N1 Mini is just average. In my case, the handset never completely stayed alive for 20 hours with mixed usage. On an average, I used to keep internet on (either WiFi or Data) and play games for about 15-20 minutes while making calls for another 30 minutes or so. To be more specific, the phone consumes about 20 per cent charge in half an hours of gaming with full brightness while in video browsing over WiFi on YouTube it looses charge at a much faster rate – about 10-15 per cent in 20 minutes.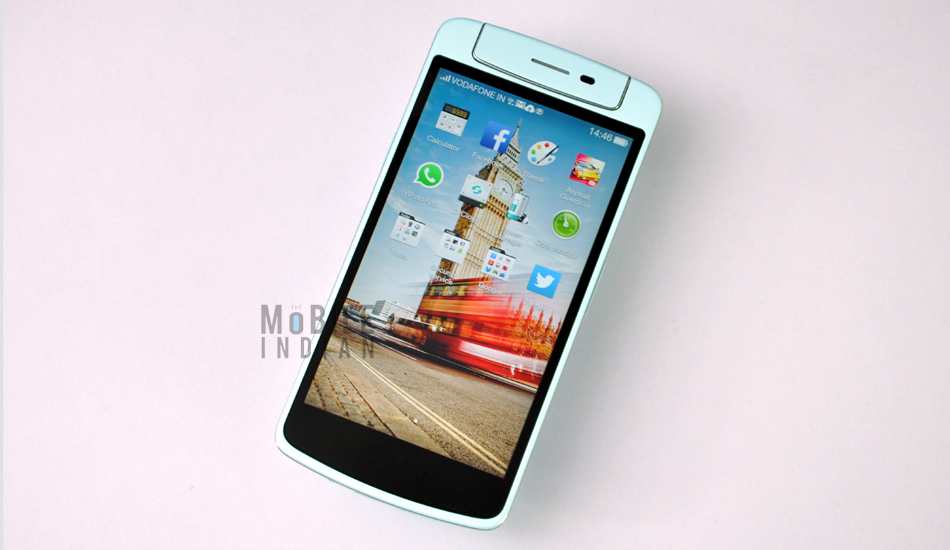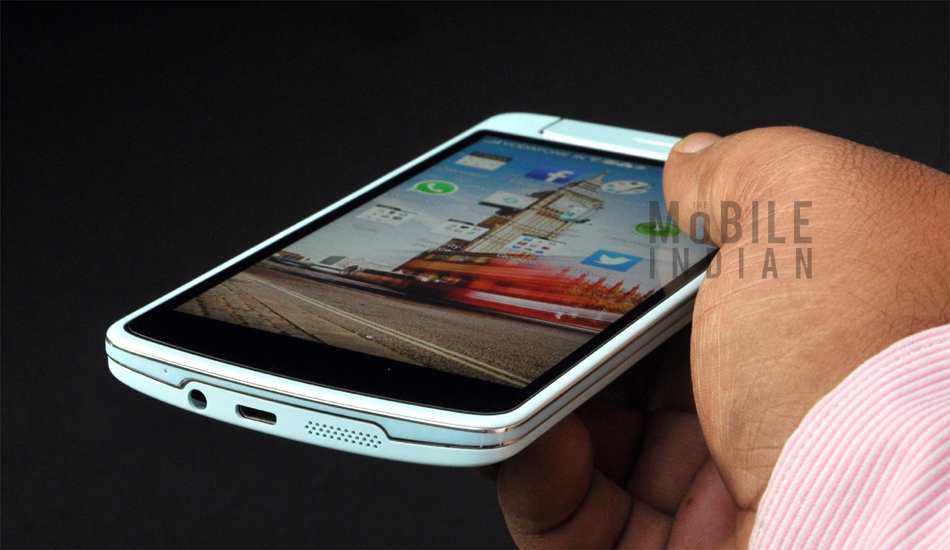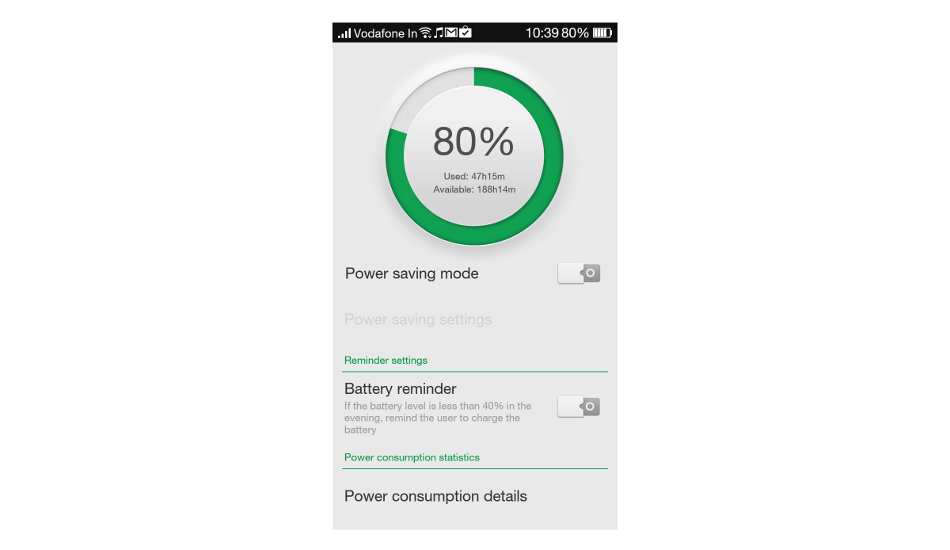 Ofcourse, if you keep medium brightness, the loss of charge would be at a much slower rate. But in anyway, the N1 Mini is not in the league of few of its competitors especially in the battery department.
Rating for battery: 6/10
Connectivity
When it comes to connectivity, I have a mixed opinion. First of all it comes with a single SIM slot so it won't appeal to dual SIM buyers. Secondly, during our review sometime I could not hear the callers properly. Now this could be an issue with the caller or maybe there is some issues with the N1 Mini's speaker or it could be an issue with my own network. So here I would like to give the benefit of doubt to N1 Mini.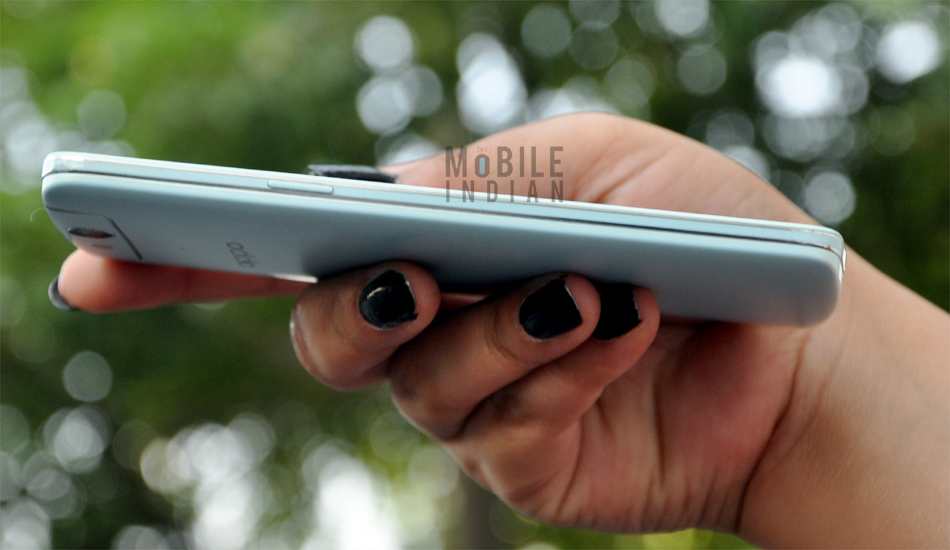 Other than that the N1 Mini offers everything you could ask from a mid-range device. It has Bluetooth 4.0, NFC and WiFi (b/g/n) but not dual band WiFi. Besides, it has a micro USB 2.0 port with USB on-the-go feature (can connect to pen drives by OTG cable).
Rating for connectivity: 7/10
Storage
Here too the Oppo N1 Mini disappoints as it has only 16 GB of internal storage and does not have any expandable storage slot. Also, from the 16 GB, 3.89 GB is being occupied the system itself so only 12.1 GB is available for users. On the other hand, most Android handsets come with an expandable storage slot and in the mid to high range, new age handsets even offer expandable slot for up to 128 GB while offering as much as 64 GB internal storage. Oppo should have atleast armed it with 32 GB internal storage but that is not the case.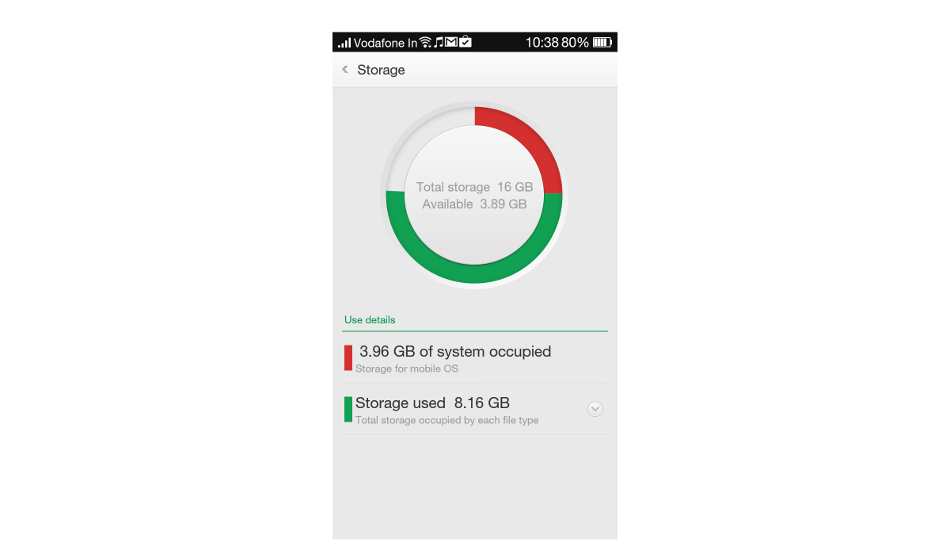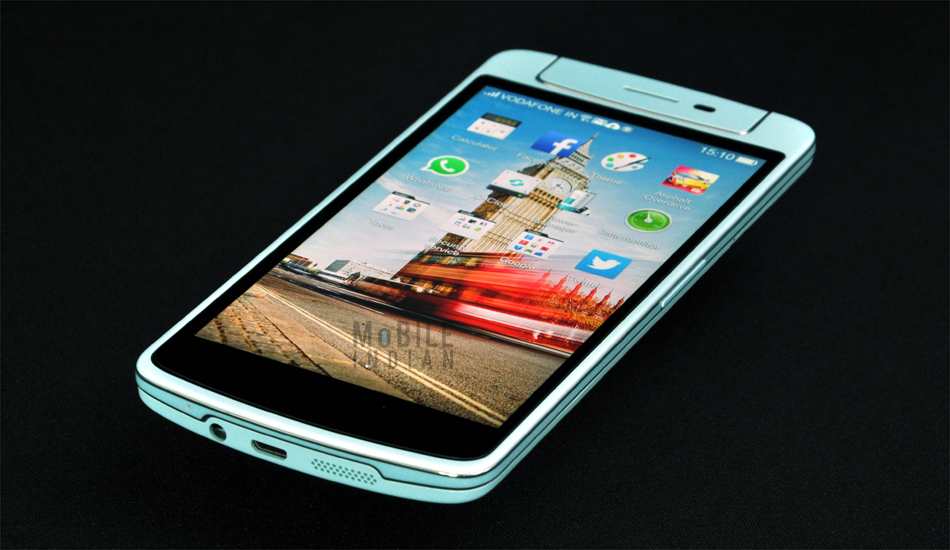 Rating for storage: 5/10
Images by Shshil Kumar