Oppo is quite a well known name in China but it has yet to make a mark in India. The company has though launched several decent handsets in India since its entry into the Indian market last year including the Oppo N1.


Recently, it has launched the Find 7, its flagship smartphone, in India for Rs 37,990. As its price suggests, the Find 7 has very high end features including 5.5-inch touchscreen display sporting Quad-HD pixel resolution (2560×1440 pixel), quad-core 2.3 GHz Qualcomm Snapdragon 801 processor, 3 GB RAM, and 32 GB on-board storage along with an expandable storage slot. Besides, it has a 13 megapixel rear camera with Sony Exmor IMX series sensor, a 3000 mAh battery, Bluetooth 4.0, WiFi, WiFi Direct, GPS, GLONASS, and NFC.
We had the phone in our possession for quite a while and here is our experience of Oppo Find 7.
Design – Huge Yet Easy to Handle
The Find 7 though is Oppo's current flagship handset, it isn't a match to N1 which I had fortunately reviewed some time back (click here to read the review of Oppo N1). However, it has decent looks nonetheless.
To start with the Oppo Find 7 has a plastic back panel which is removable. The plastic rear panel has a textured finish which gives it a decent grip but is not as good as rubberised panels. It comes in white and black colour and both the versions have an all-black front (thankfully). The phone feels quite solid and can handle few drops here and there (though we had not dared to check that out as it was a review unit).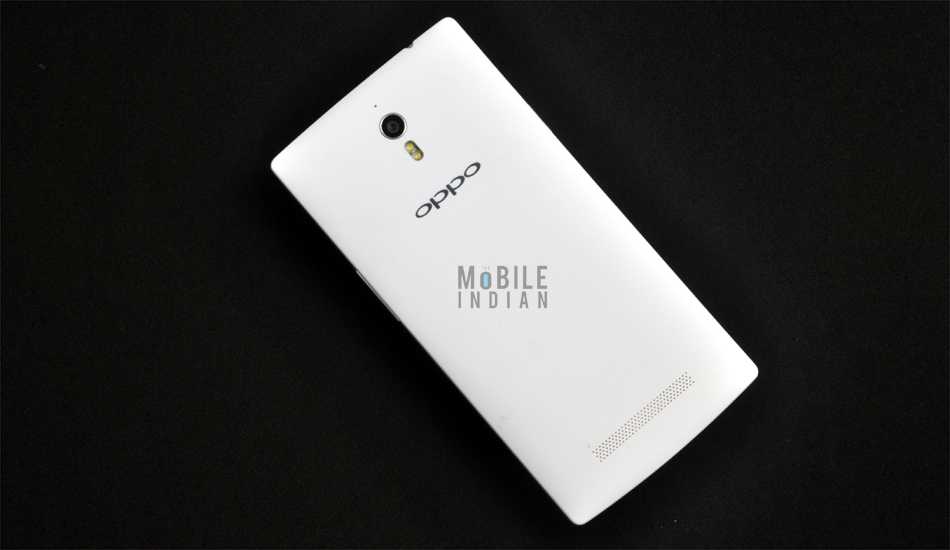 Also, though the Find 7 has a huge display (5.5 inch) it is surprisingly easy to handle. The handset is 152.6 tall, 75 mm wide and 9.2 mm thick and weighs 171 grams which is definitely on the lower side for a device with 5.5 inch display.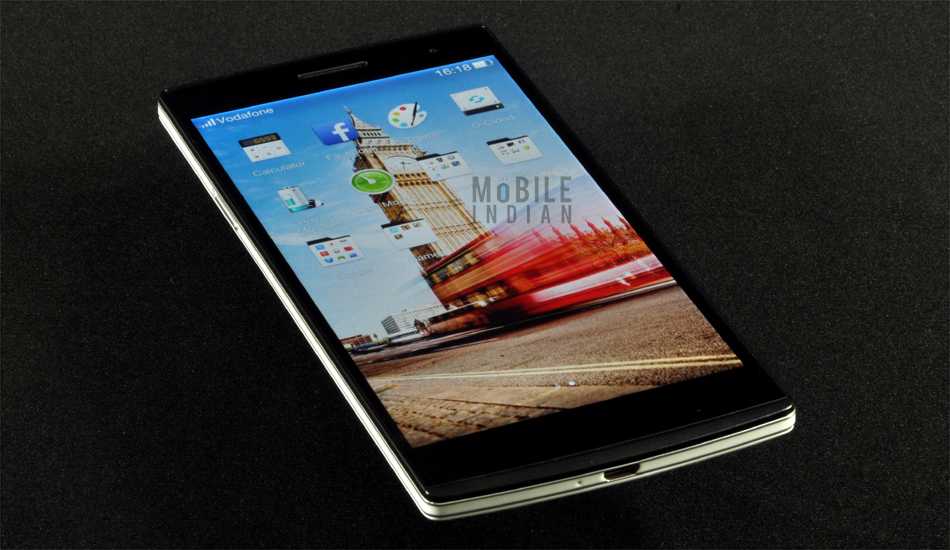 Surprisingly, there is no groove in the back to take the rear panel out; you have to use the hole of micro USB port to cleverly take it out. Only those who have big nails could open it, but it is not that easy at all.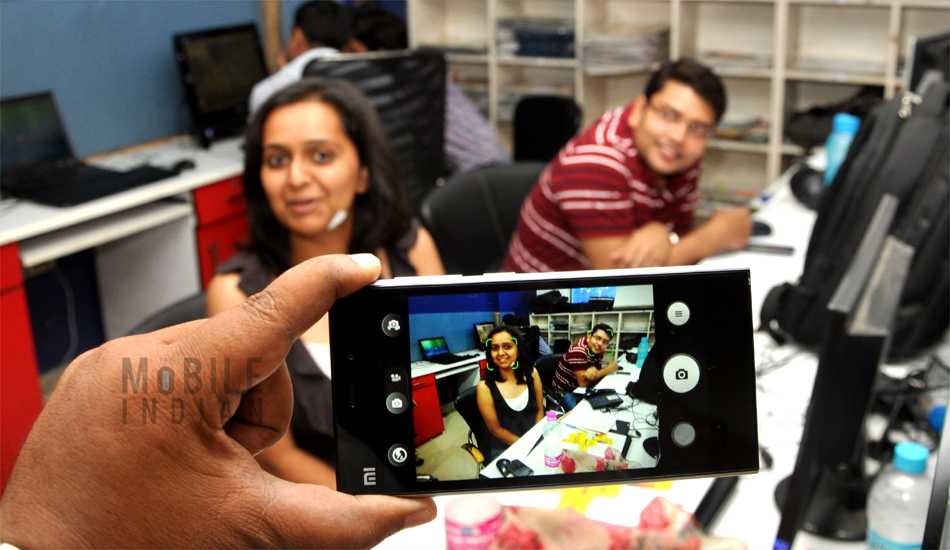 As far as controls are concerned, in the Oppo Find 7, the volume rocker and the power button are placed on the right and left hand side respectively while the 3.5 jack is at the top; at the bottom lies the micro USB port for charging and transferring files.
The back panel has the 13 megapixel camera below which lies two LED flash lights. A speaker mesh is at the bottom of the rear panel as well. A microphone is kept just at the top of the rear camera. Another tiny microphone is also located besides the micro USB port. Like other Android devices, it has three capacitive touch buttons below the display. A blue notification LED (Skyline) is below these capacitive buttons which can be turned of from settings.
Rating for design: 7/10
Display – The Quad HD Power
The best aspect of Oppo Find 7 is undoubtedly its 5.5 inch display. This IPS display has humongous 1440 x 2560 pixels resolution (Quad HD), resulting pixel density of about 538 ppi. The display has superb touch response. You could operate it even using gloves. The screen has Corning Gorilla Glass 3 coating and thus offers immunity to scratches.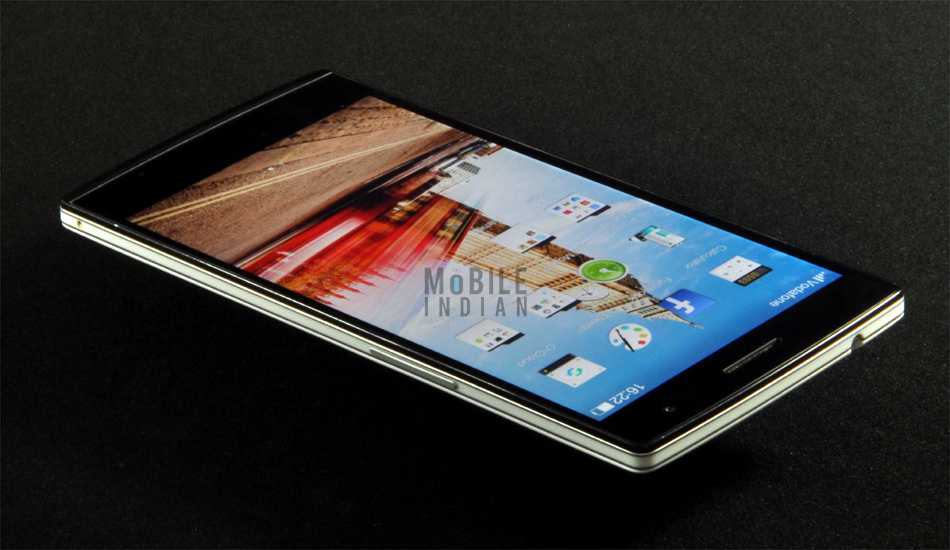 The brightness levels of Find 7's screen though is bit lower compared to other high end devices like LG G3. The display is also a finger print magnet and is a bit reflective.
Rating for display: 8/10
Interface: The Charm of Color OS
The Oppo Find 7 is based on the Android 4.3 Jelly Bean version but it has a highly modified operating system known as Color OS which is being used in other devices of the company as well. There are not much changes though when compared with the Android 4.2 version based Color OS which is used in Oppo N1 and that of Find 7.
It has the usual set of gesture inputs like drawing an 'o' in the locked screen to open up the camera, or 'V' for the flash lights – no need to unlock the phone, just draw on the switched off screen (not shut down). You can create your own gestures for other apps or if you want can modify these inputs as well.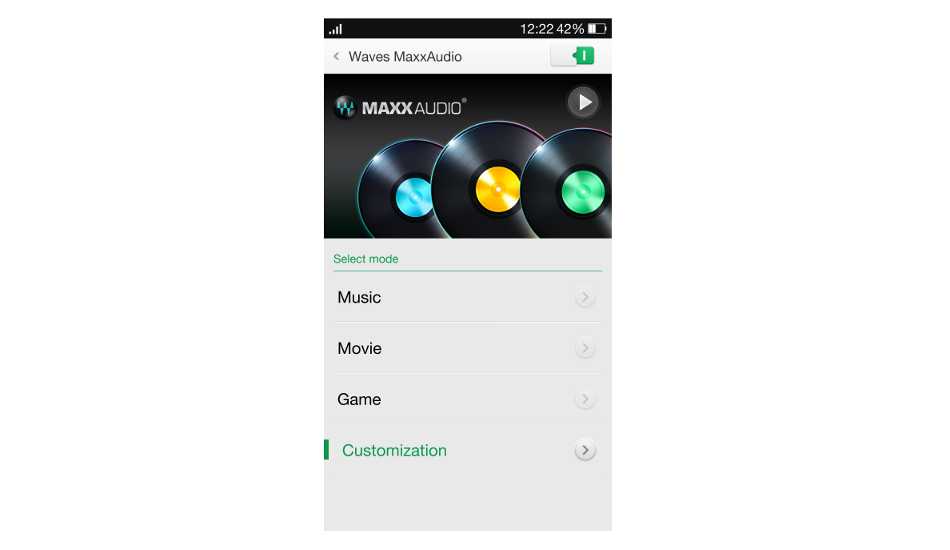 The 'Skyline' blue notification light is quite useful as it glows if you got some missed calls, messages, or notification. It also reminds you if the battery charge drops below 10 per cent or if you phone is connected to the charger. You can deactivate this feature from the settings as well.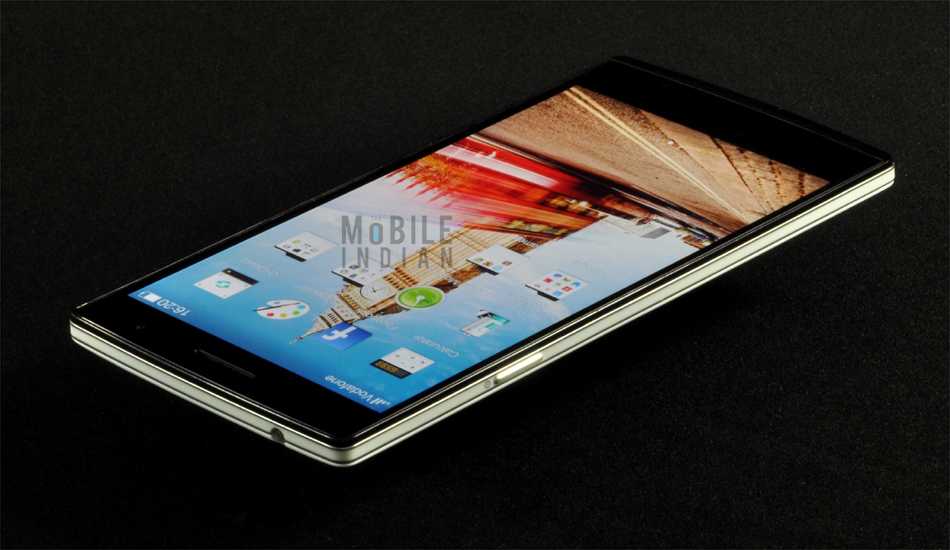 Like in other Oppo devices, if you pull down from top left, the gesture panel will come forth while pulling from the right top brings up the quick menu and notification panel. In the app drawer, the icons are placed in a clutter free manner with good space in between. In the home, you can create a maximum of nine screens. A long press at any point in the home screen brings up the menu to change widget, wallpaper, effects, themes etc.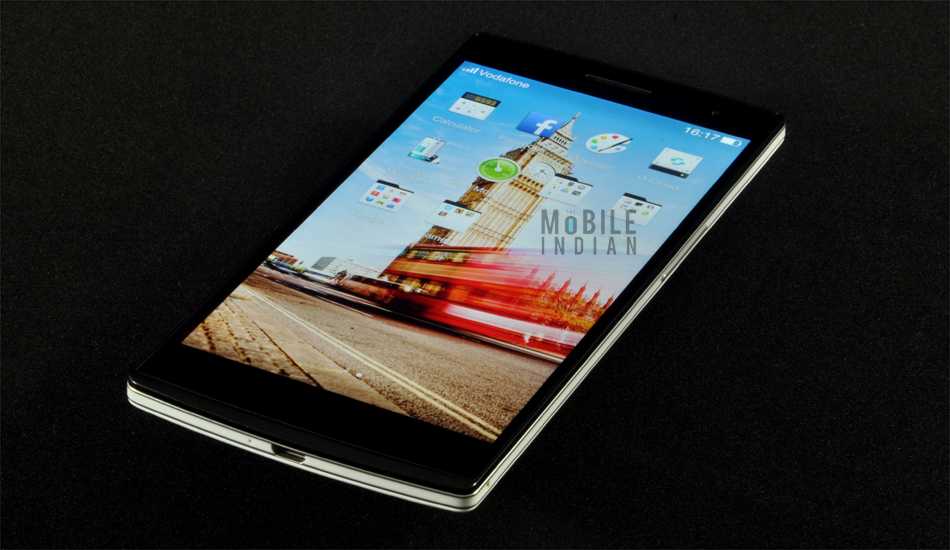 For music lovers, Oppo Find 7 comes with Waves MaxxAudio input. From the settings, you can change the mode to music, movie or game. Advance users can customise bass and treble as per their liking too.
All in all, the Color OS is quite fun and easy to use.
Rating for UI: 9/10
Performance: The Superphone
The Oppo Find 7 has the powerful 2.5 GHz Qualcomm Snapdragon 801 processor which is being used by the likes of LG G3, Note 3 etc. To help the processor, there is Adreno 330 GPU and 3 GB RAM.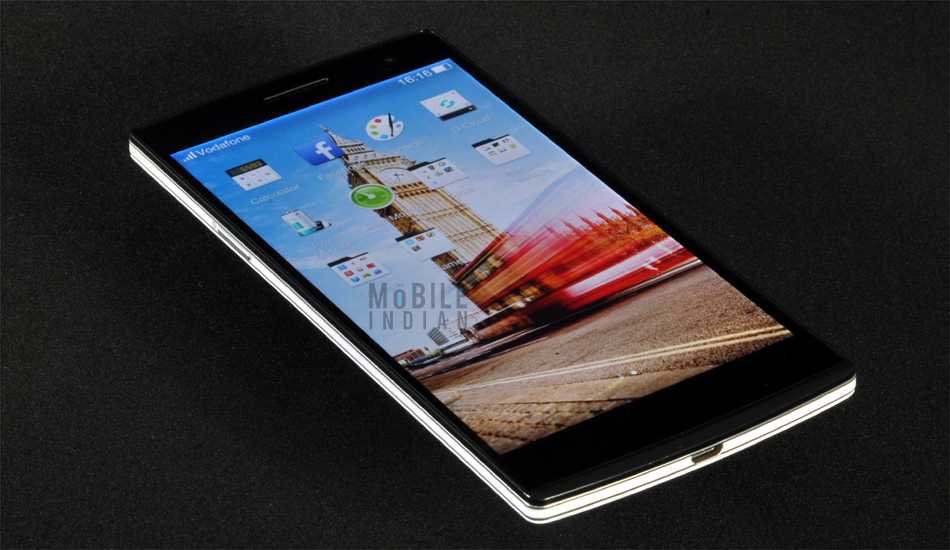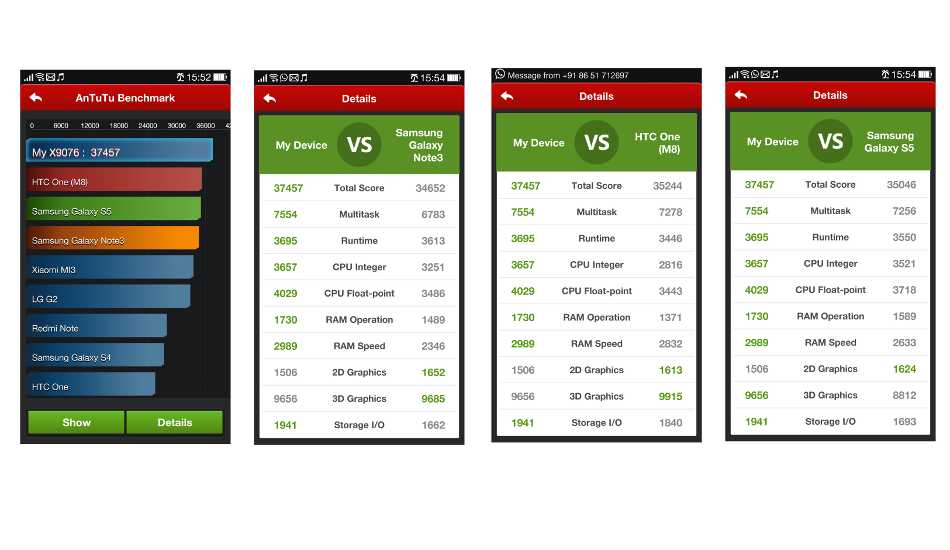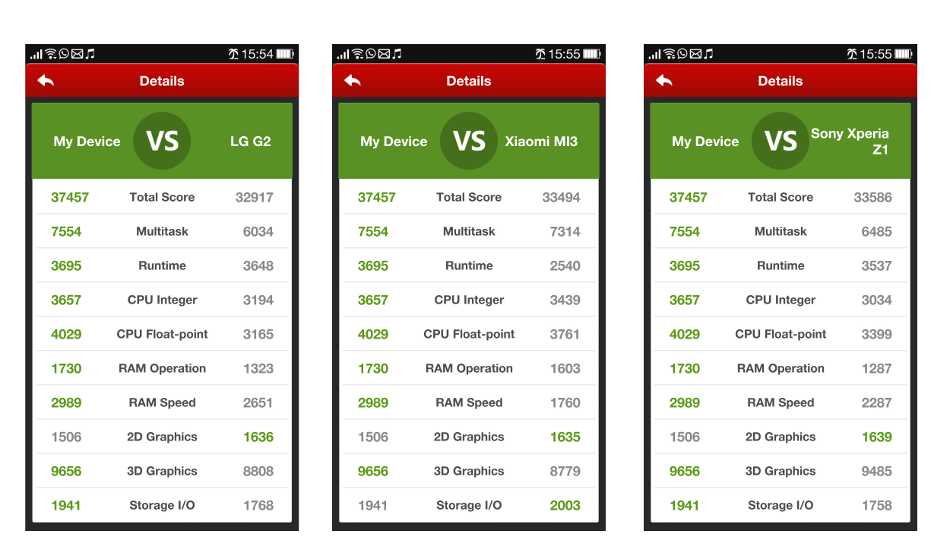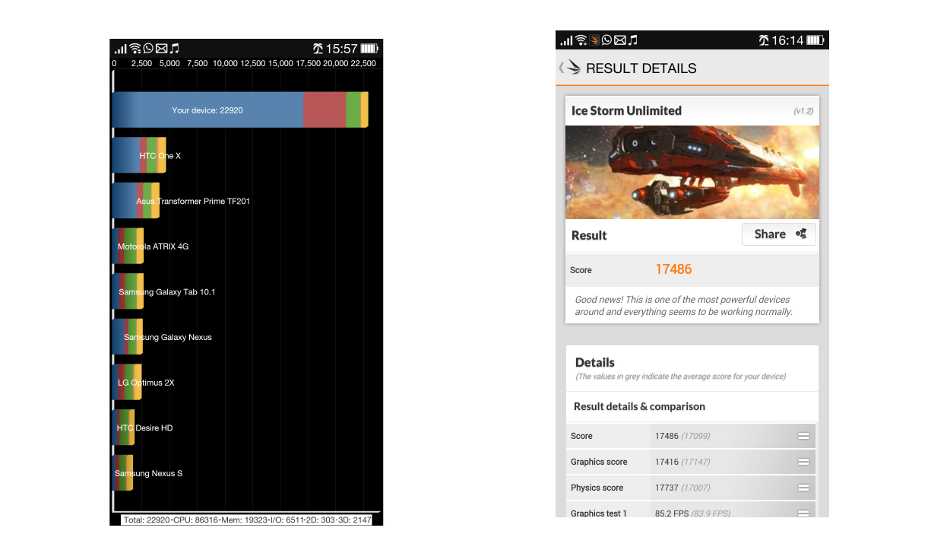 Needlessto say, the Find 7 can handle anything no matter what you throw at it. On benchmarks it eclipsed even the likes of Samsung Galaxy Note 3, HTC One (M8), Samsung Galaxy S5, etc (see screenshots).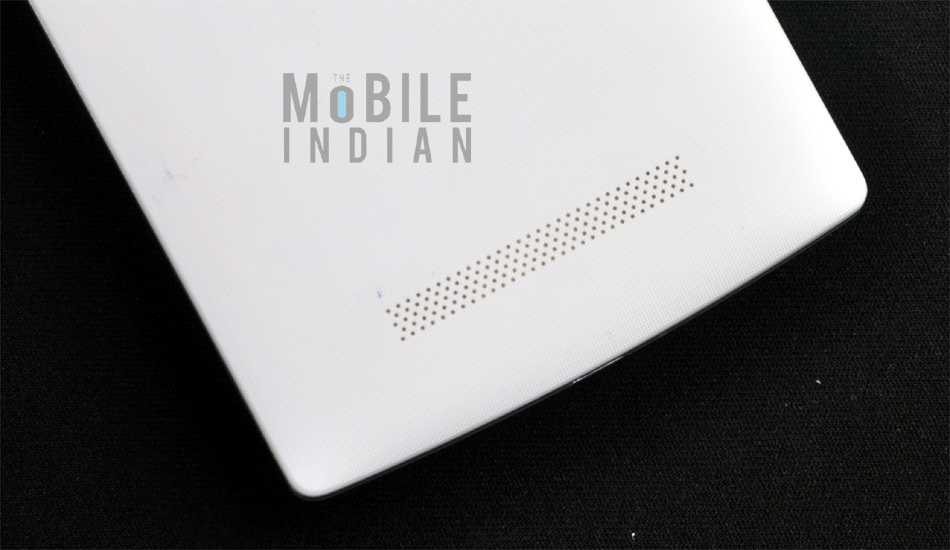 Another good thing is that the phone does not get heated up while playing games and multi-tasking like other few high end phones.
Rating for performance: 10/10
Camera
The Oppo Find 7 has a 13 megapixel rear camera with auto focus capability and Sony Exmor IMX214 BSI sensor. A 5 megapixel unit is in the front with wide angle sensor. Both the rear and front cameras use f/2.0 aperture.
For the rear caemra, there are features like HDR, Panorama, Slow Shutter, Smart Scene, Sports, Night, Potrait, and Landscape modes. This rear camera can capture 4K videos at 30 frames per second (could not verify the same as we didn't have access to a 4K TV) and full HD videos at 60 frames per second and HD videos at 120 frames per second. You can also capture slow motion (120 FPS), HDR and SD modes.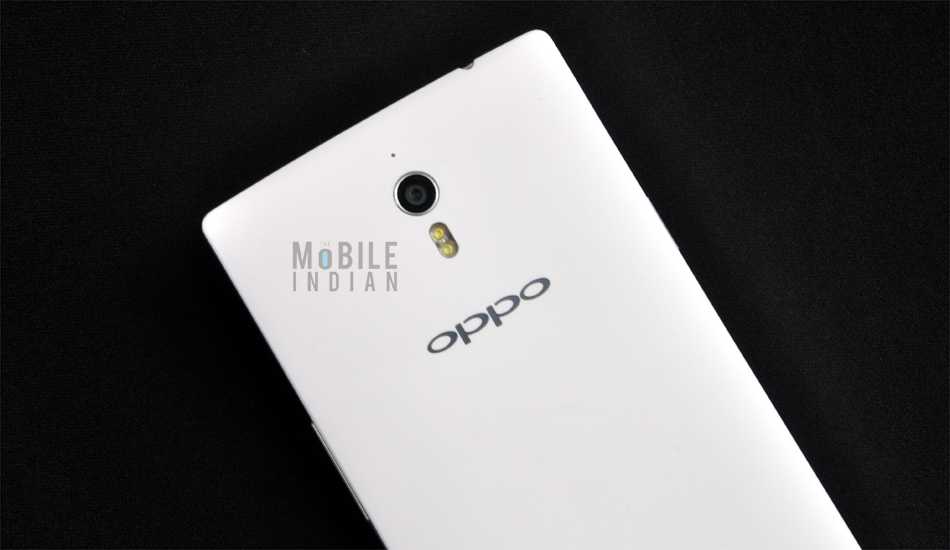 For the rear camera, you can choose among 13 MP, 10 MP, 3 MP and 2 MP options. While 10 and 2 MP options allows you to capture images in 16:9, the other two are meant for 4:3 version. There is an Ultra HD mode in Find 7 as well which can capture images in 50 megapixel resolution – ofcourse by processing the 13 megapixel images. This feature is quite useful especially on occassions when you need to capture distance objects.
As far as quality goes, the rear camera impresses in capturing colours. It is fast and the focussing ability is of top notch. The front camera is also does a pretty good job. Click here for camera samples.
Rating for camera: 8/10
Battery: Superfast Charging
The Oppo Find 7 has a 3000 mAh Li-Po battery. For a 5.5 inch device with QHD display and high end processor, a 3000 mAh battery is not a big deal. But all credit goes to Oppo for arming it with a rapid charge technology which charges the completely discharged Find 7 in just about an hour.
For the rapid charging, the phone uses a 4.5 A charger while most high end devices use only 2A charger.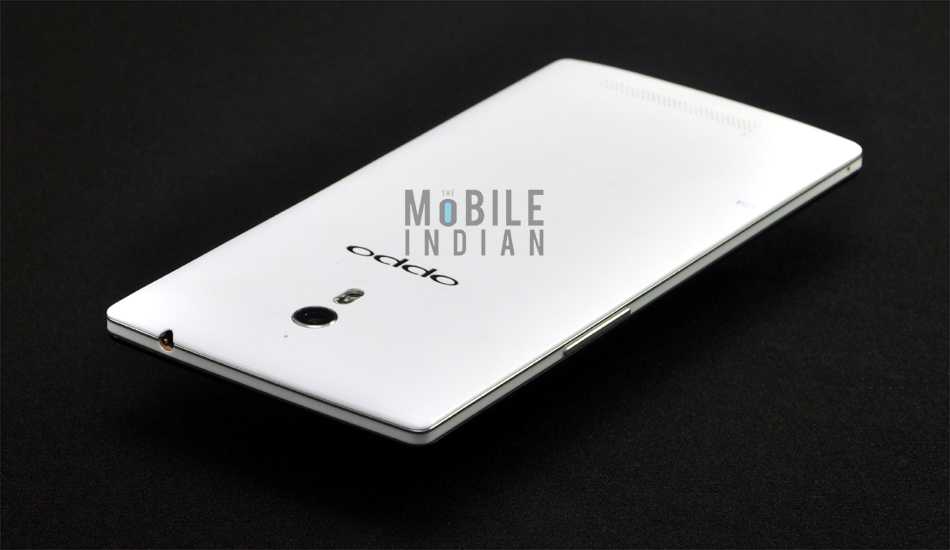 Note that you have to use the charger for quick charging and you have to keep it with your all the time as the 3000 mAh battery won't last more than 12 hours even if your usage falls in the average category.
So even though its battery back up isn't spectacular, one has to contend the quick charging facility and hence credits should be given to Oppo for the innovation.
Rating for battery: 9/10
Storage
The Oppo Find 7 has superb 32 GB internal storage of which 5.63 GB is occupied by the operating system while 2.95 is for app installation; so about 24 GB is available for the users. Apart from that it has an expandable storage slot that can accommodate a micro SD card of up to 128 GB capacity.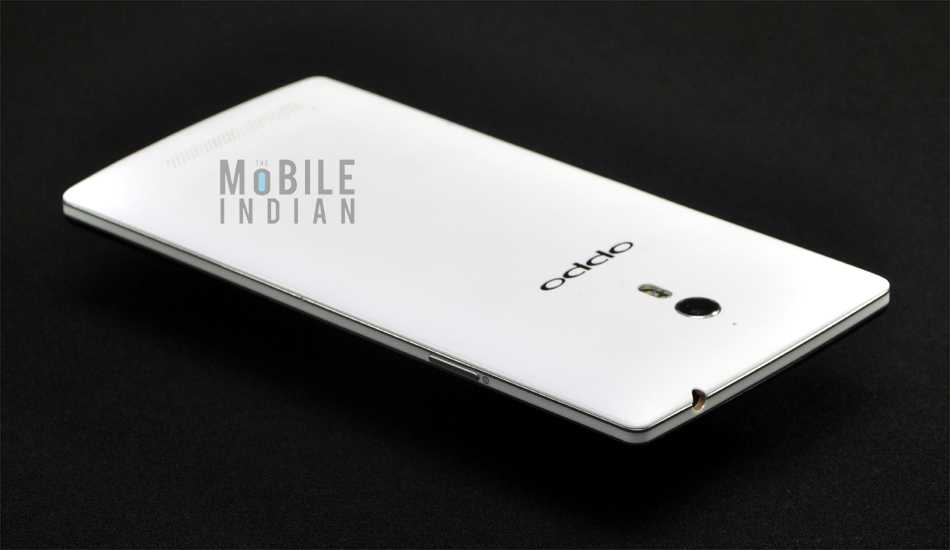 On top of that the phone has USB OTG functionality so you can directly use a pen drive or SSD with the Find 7 via an OTG cable to further expand its storage.
Rating for storage: 10/10
Connectivity and Navigation
The Oppo Find 7 has a single SIM slot – perhaps its only drawback when it comes to connectivity options. Else it has everything as far as connectivity is concerned. To start with it is compatible with Indian 4G networks (we could not test the same as in Delhi, 4G network is yet to be launched). Besides, it has NFC, Bluetooth 4.0, 5G Wi-Fi 802.11 b/g/n, WiFi Direct, WiFi Hotspot, WiFi Display, and the micro USB port.


It has GPS and GLONASS for navigation.
Rating for connectivity: 9/10
Images by Sushil Kumar