Obi Worldphone SF1 was made available earlier this month in two variants- one with 2GB RAM/16GB storage at Rs 11,999 and another with 3GB RAM/32GB storage at Rs 13,999. The Obi Worldphone SF1 has a 5 inch IPS display with full HD resolution and Corning Gorilla Glass 4. It comes armed with the Qualcomm MSM8939 Snapdragon 615 octa core processor and Android 5.0.2 Lollipop operating system. Obi Worldphone SF1 has the Obi Lifespeed custom user interface.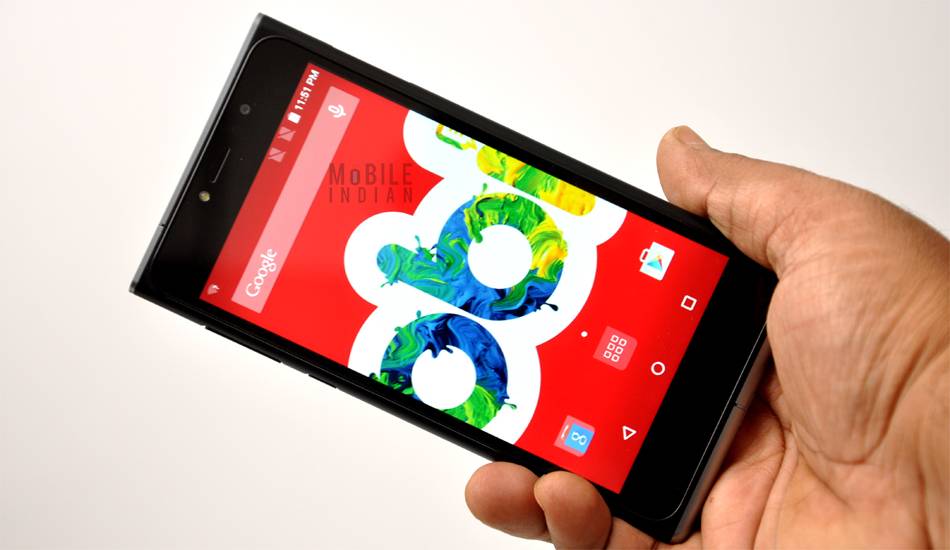 The smartphone has a 5 megapixel front camera with LED flash and has a 13 megapixel auto focus camera with an LED Flash in its rear panel. The primary camera has Sony Exmor IMX214 sensor and f/2.0 aperture. The phone has a 3000 mAh battery. Besides, the Obi Worldphone SF1 comes with 4G LTE and features a unibody with metallic accents. The Obi Worldphone SF1 supports expandable storage via microSD card (up to 64GB).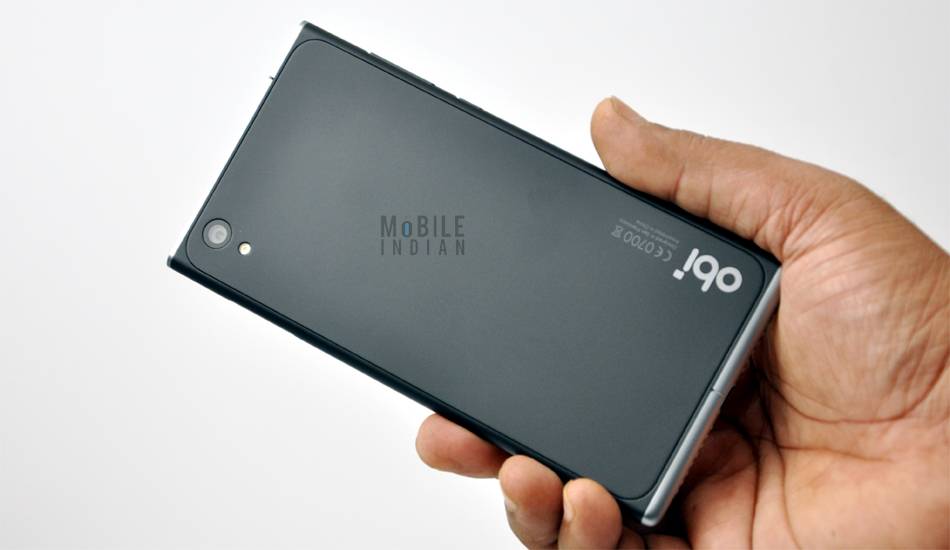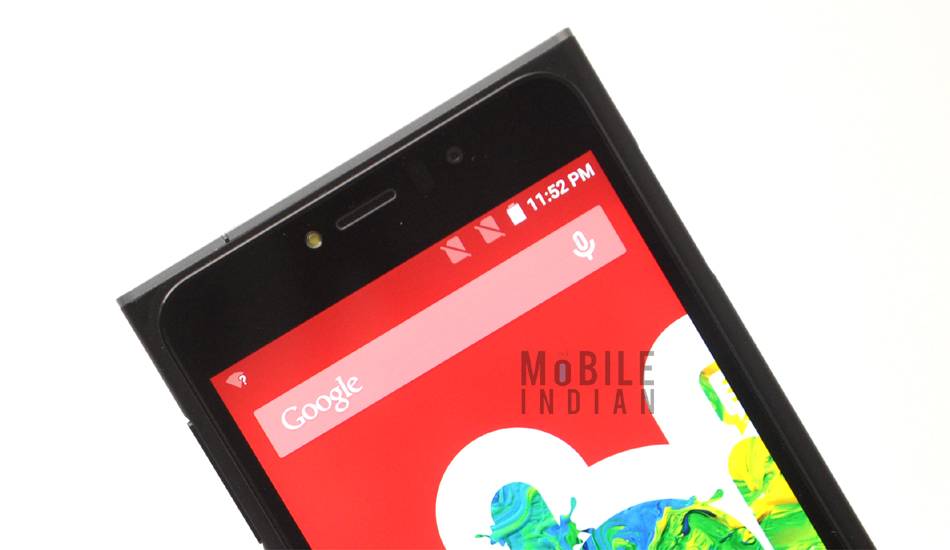 Here is a detailed description of what I have discovered about the SF1 during the course of our month-long review.
Design
The best thing about the SF1 is its design. It is totally different from any other phone in the market. The most noticeable design factor is its display which is on a raised platform as if it has been pasted on a unibody. This does not have any practical benefit, but it surely draws the attention of others. The second highlight is its top and bottom panels which are made of metal and come in silver colour, thus perfectly contrasting the black body of SF1.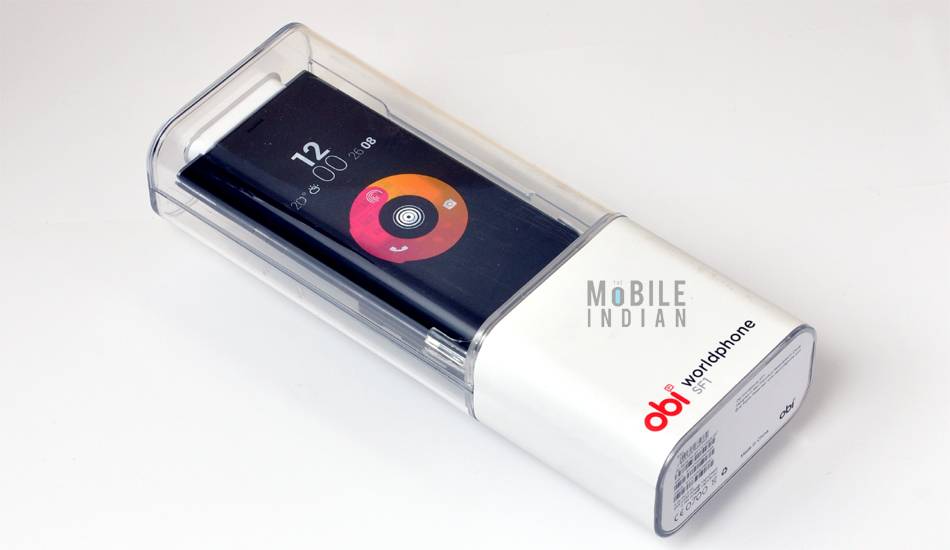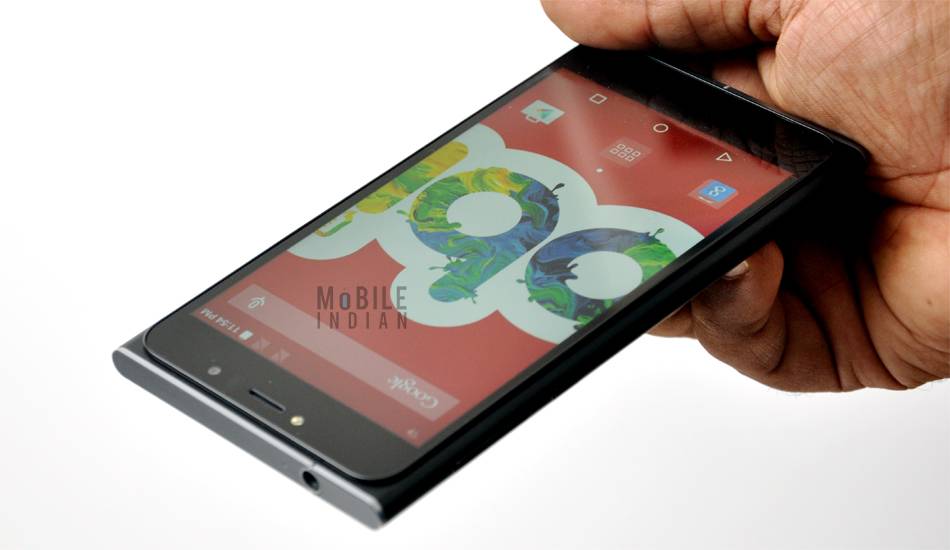 When I first saw it, I thought its back panel is removable but it is not. The SF1 has a complete unibody and all the cuts are there to make a style statement only. There is only one tray in its right hand side in which you can insert two SIM cards or one SIM and a micro SD card.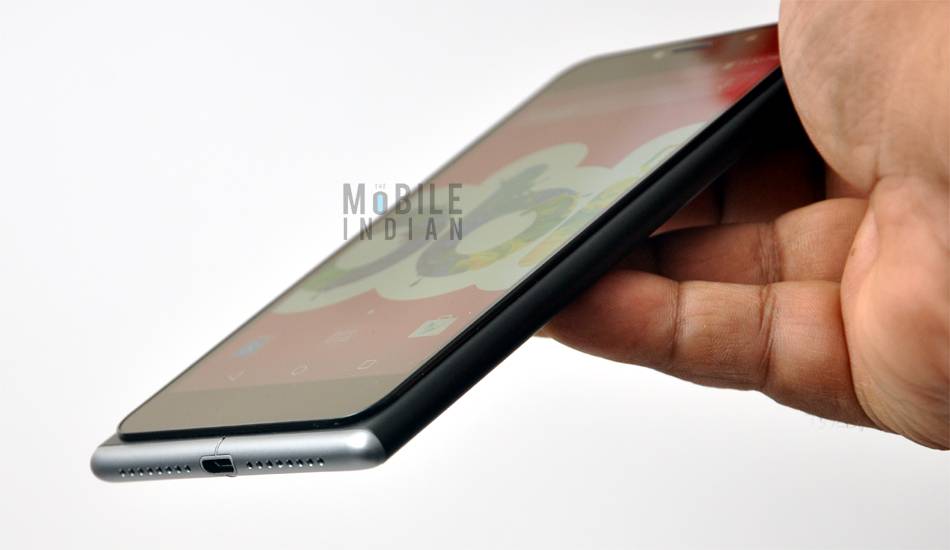 The Obi Worldphone SF1 also scores quite high when it comes to the comfort factor. With curved side panels and matte finish, it feels great in palms. It is neither slippery nor a smudge magnet. The speaker holes are located at the bottom panel of the phone and they provide quite loud and rich sound output.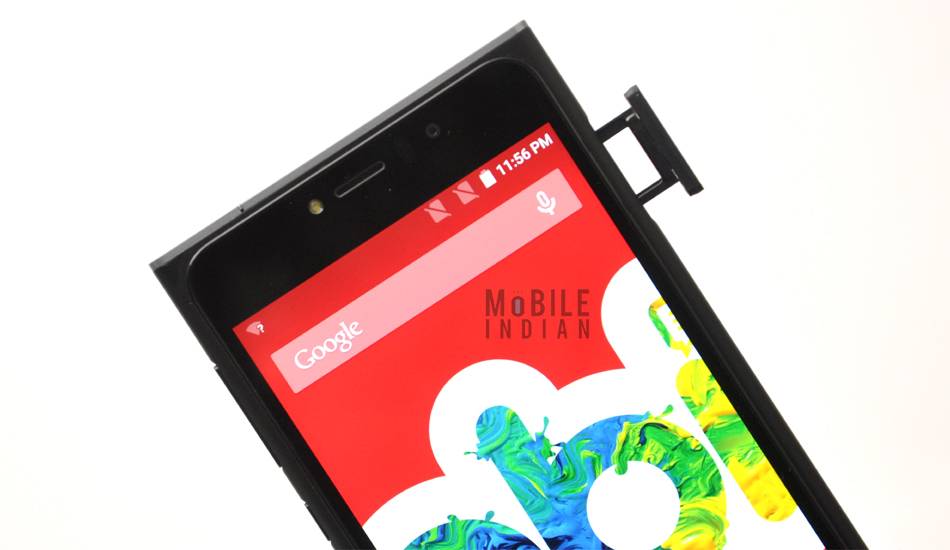 I also adored the display of SF1. Its 5 inch screen is quite fluid and offers superb full HD resolution and has enough brightness for outdoors. The display has very good touch response and though out the review, it never got any scratches. So full marks for the SF1 on the display front too.
Performance
The phone also offers the Snapdragon 615 octa core processor and Adreno 405 graphics processor. As I said earlier, it comes in 2 GB and 3 GB models. For the review we got the 3 GB model which was quite fluent both while multitasking and while playing high end games such as Dead Trigger 2. To check out its gaming test click here.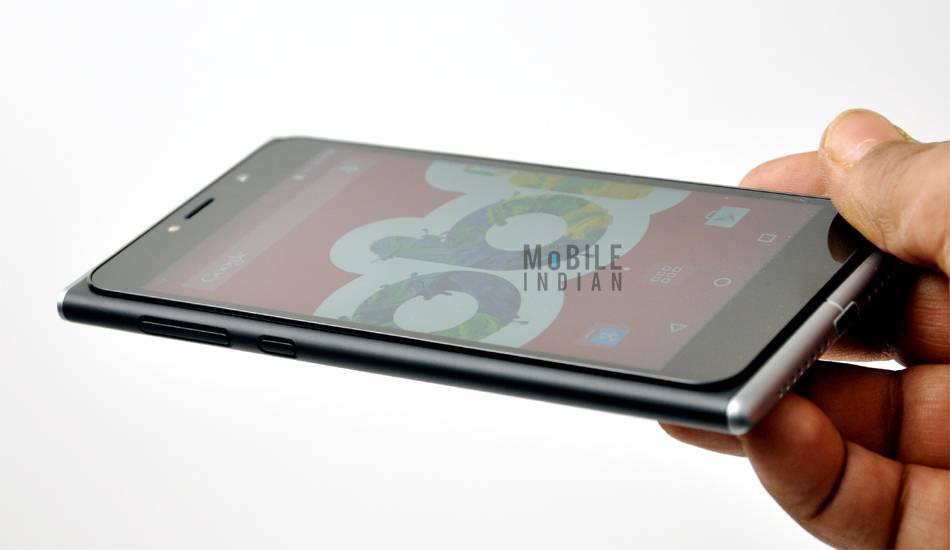 The phone comes with Android Lollipop operating system and has a customised user interface called Obi Lifespeed. The UI offers a tweaked setting page, unique font, and a cute looking unlocking page. I personally didn't like the font of Lifespeed UI but thankfully the phone has an option to switch between the Obi interface to default Android UI. I did stumble upon a bug in the system due to which the phone used to reboot automatically for no apparent reason. For instance, on disconnecting it from cable (which is attached to my PC USB port) the phone reboots automatically.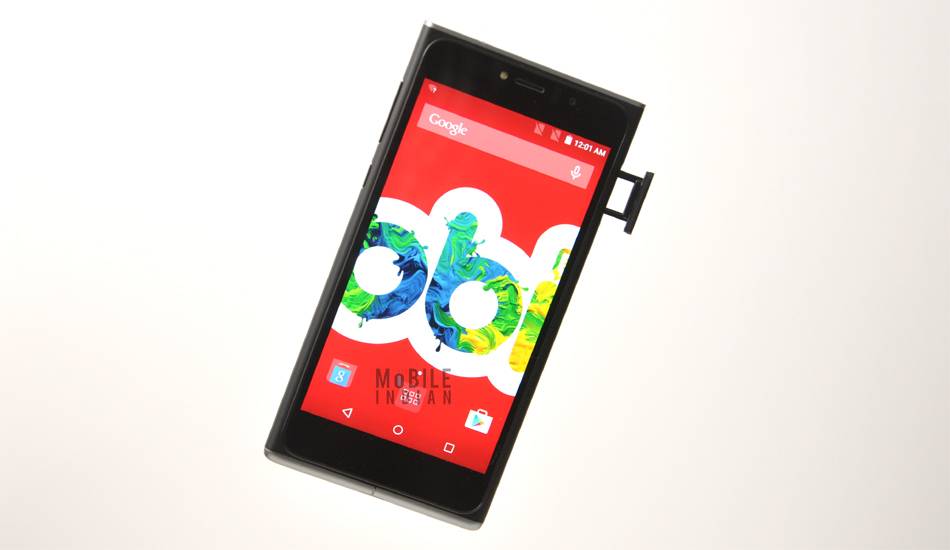 In terms of storage, it is a 'give and take' situation. In the Rs 11,999 mode, you get 16 GB of storage and the Rs 13,999 model there is 32 GB of built in memory. So internal storage wise, both the models are quite decent but the catch here is that the phone has a hybrid SIM slot and hence does not have a dedicated micro SD card slot. So if you plan to use two SIM cards, you have to forgo the micro SD card. It also offers USB OTG functionality so you can use pen drives with the device through OTG cable.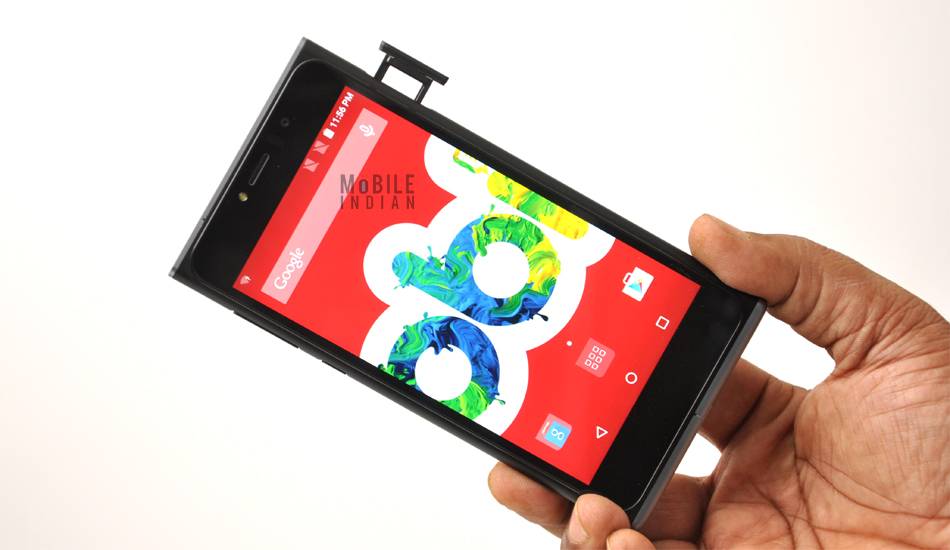 As far as connectivity is concerned, I did not face much issue with calling itself. Infact there is a microphone (the company says it has two mics but I could not find the second one) at the top panel of SF1 which helps in cancelling ambient noise and its effect was clearly felt during phone conversations. However, during review, there were frequent data disconnections. Many a times, the phone switched my 3G connection to 2G only mode though I had opted for GSM/CDMA mode. There wasn't any issue with other connectivity features though.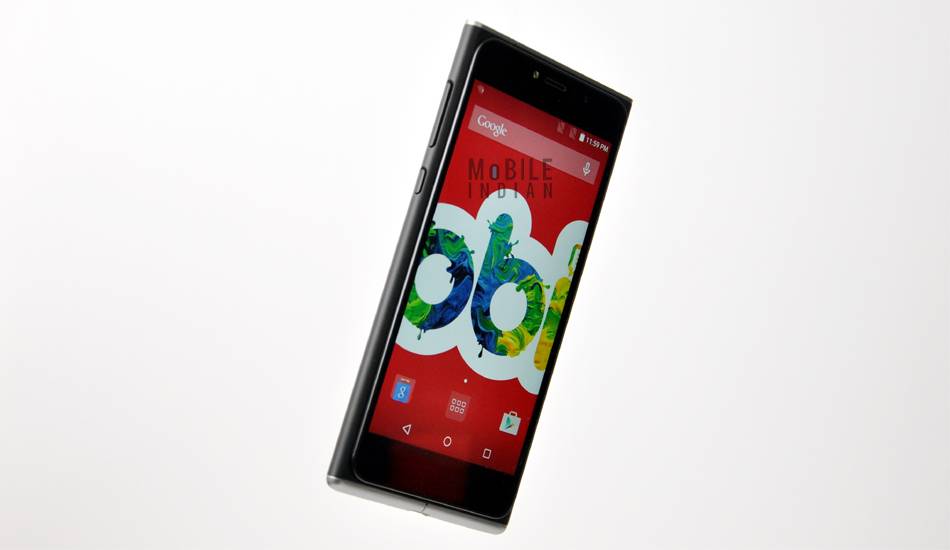 The Obi Worldphone SF1's 3000 mAh battery also offers good backup. With dual SIM and continuous data connectivity, I used to get more than 12 hours of back up. In our video test, it consumed just 6 per cent charge in playing half an hour video over WiFi and two SIM cards and medium brightness. While for half an hour gaming, it consumed about 15 per cent charge in the same setting.
Camera
The Obi Worldphone SF1 offers a 13 megapixel rear camera with Sony Exmor IMX214 sensor and F2.0 aperture and an LED flash light. Pictures clicked through both the cameras looked really great on the smartphone's display but they weren't that lovely on the PC screen. The rear camera was erratic in focussing on objects and its output dips greatly against light sources, like against the sun. In low light too the pictures were a bit grainy. The flash doesn't illuminate properly the object but its fill light mode does help to a greater extent.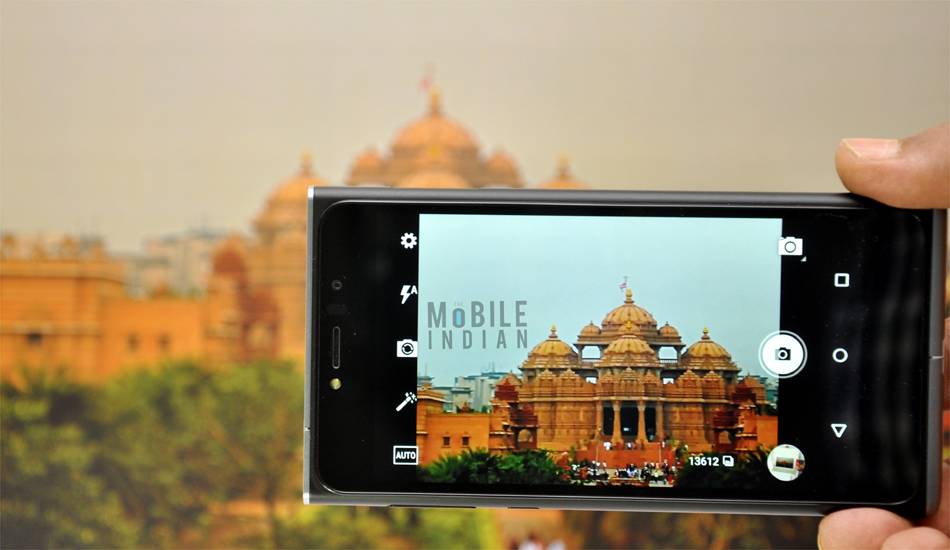 You can check its camera pictures here and decide for yourself.