Motorola's Moto G Turbo Edition is currently selling for Rs 14,499. It is water resistant and offers Android 5.1.1 Lollipop operating system, 1.5 GHz Snapdragon octa core processor, 2 GB RAM, 16 GB internal memory, 32 GB expandable memory slot, 2470 mAh battery, 5 inch HD display, dual SIM with 4G, 13-megapixel rear camera and a 5-megapixel front camera.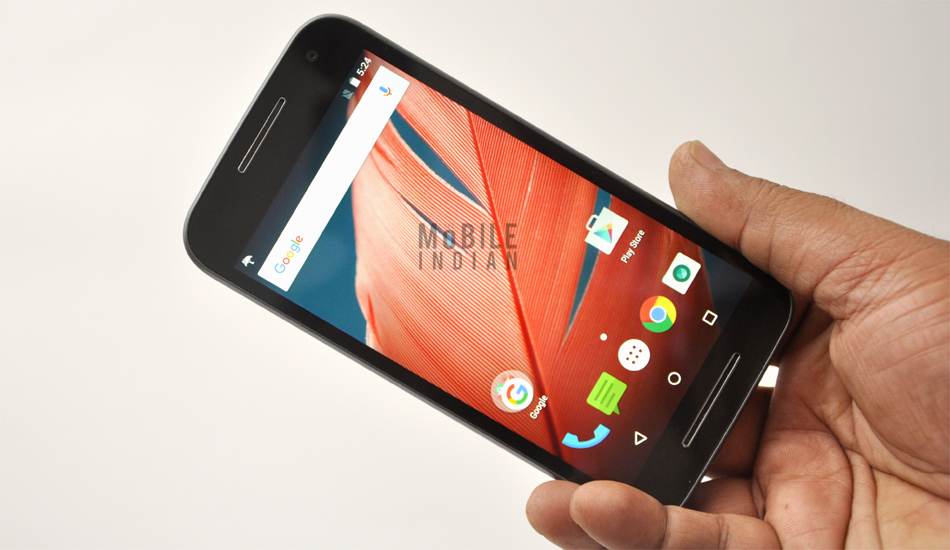 Needless to say, the Moto G Turbo has got the features to become one of the best in its price segment. But it has some drawbacks too which we have highlighted in this review.
Design
It is very difficult to distinguish the Moto G Turbo from its siblings like Moto G 3rd Gen or Moto X. It has the same curved design with a vertical rear camera unit and pattern finish rear cover. Like its siblings, it too has a thick metal side panel. But I am not complaining. I loved this Motorola design. It is adorable and comfortable to use.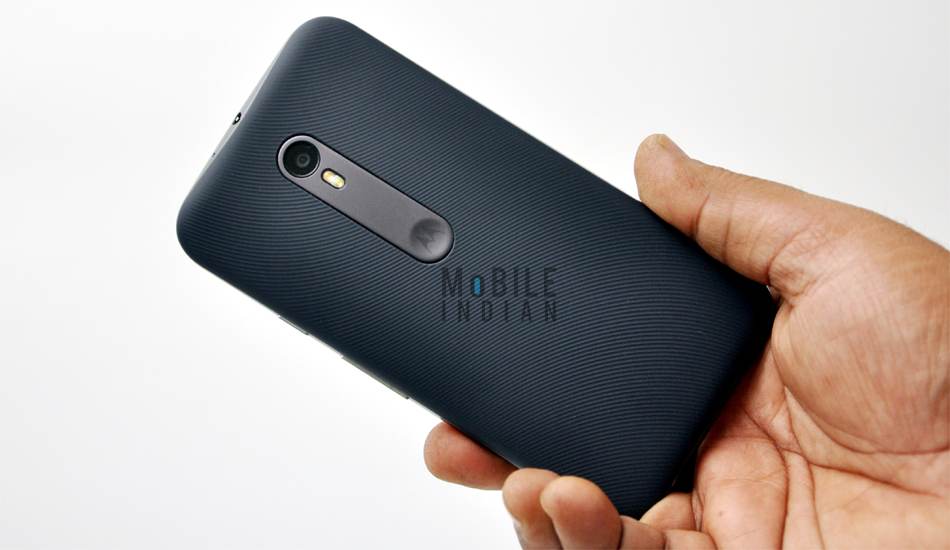 In the Moto G Turbo, the back panel is removable. You can thus purchase separate back panels to change its look.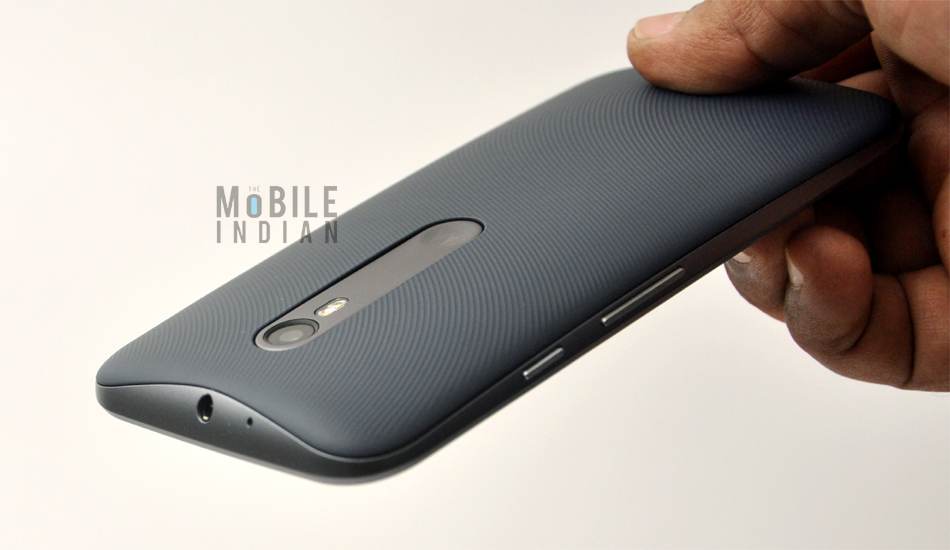 With the back panel, it looks like any plastic phone but the moment you will be greeted with a full metal body with which it feels tough. Note that it is IP67 certified and can thus withstand both dust and water. Ofcourse it cannot stand salt water but you need not worry under a downpour. But you have to properly cover its back panel first.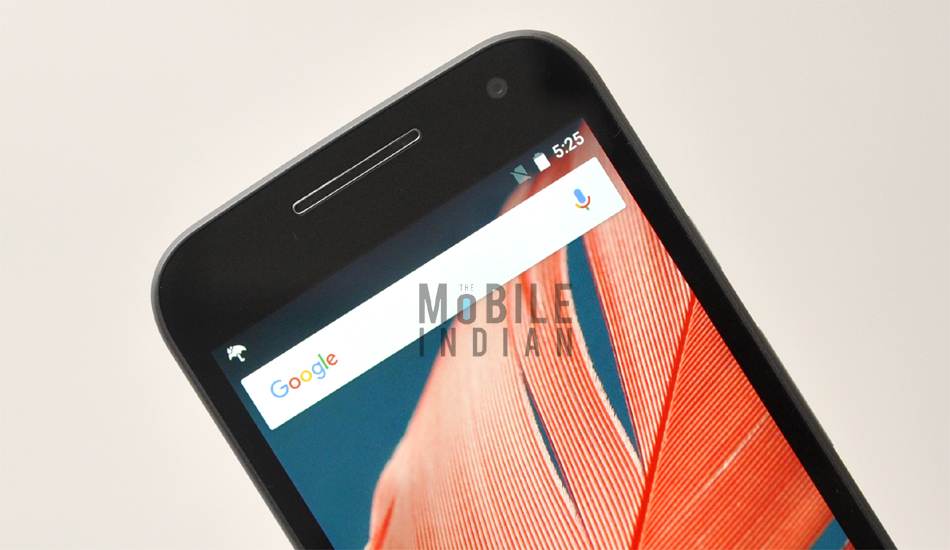 The phone also comes bundled with a 2A charger. Termed as Turbo charger, it comes with a long cable (3.3ft) and has an output of upto 1.67A. The supplied earphone is of very good quality.
Overall, I loved the Moto G Turbo. It's stylish and at the same time has the gentle look and is great to use.
Display
The Moto G Turbo offers a 5 inch display which has Corning Gorilla Glass 3 but it wasn't totally immune to scratches. So better use a protective screen guard. The display has just enough brightness for outdoors but I doubt it may not be sufficient in summer, especially in India.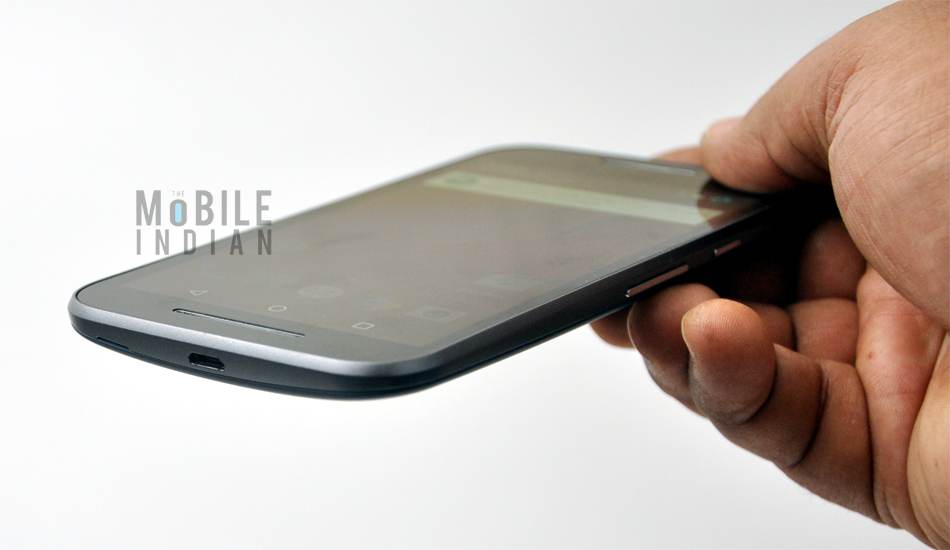 The Moto G Turbo's display though never had any issues with touch input.
Camera
The Moto G Turbo comes with a 13-megapixel rear auto focus camera and a 5-megapixel front camera. The rear camera is quick and superbly reproduces colours. It offers plenty of details, even when zoomed. Even in low light, the 13 megapixel camera of Moto G Turbo is quite appreciable.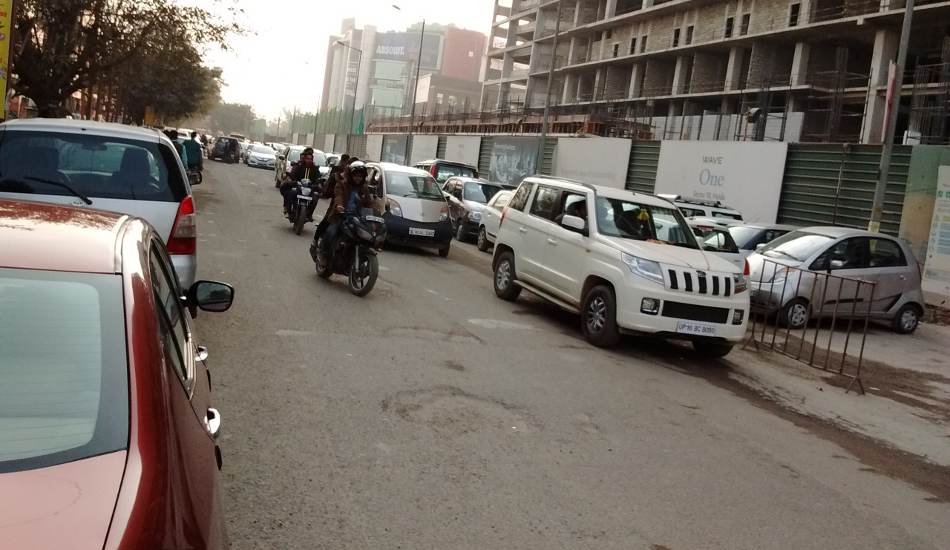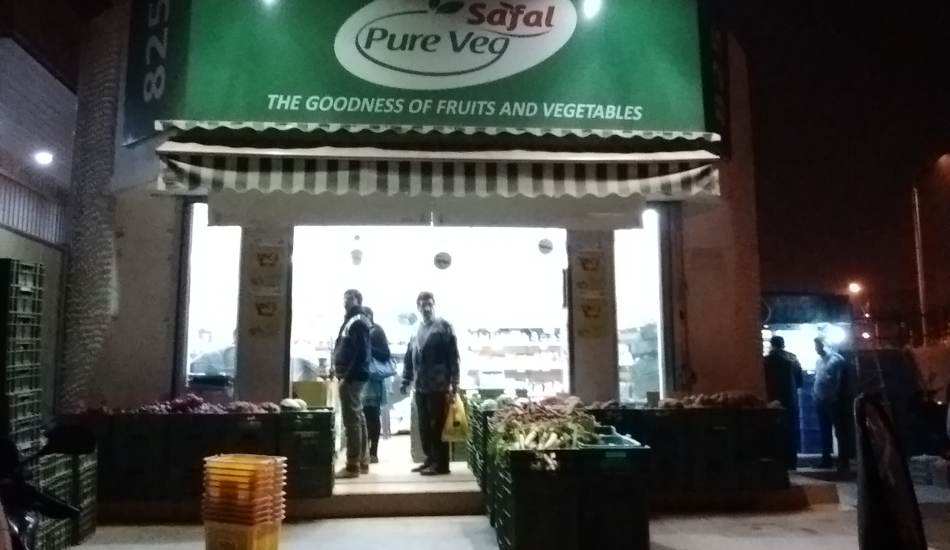 The front 5 megapixel camera is also quite impressive in even low light (see the two pics above). To check out rear camera samples, click here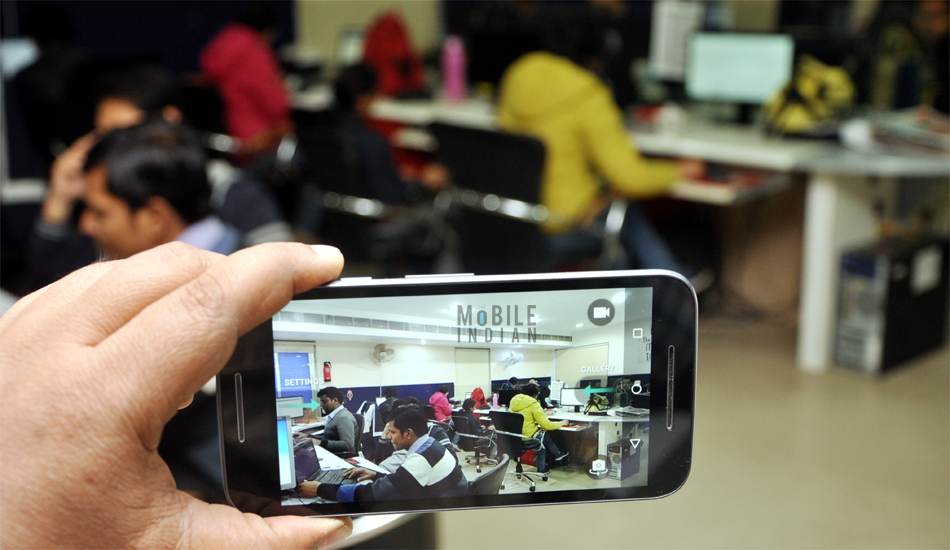 However, the camera applications is a spoilsport. In the camera app, to access the tools you have to swipe from the left screen. Initially, I had a tough time in using its camera tools. It has a focus and exposure control tool which when activated a circle appears in the screen. You have to drag and place that circle at the spot on which you want the camera to focus in. To increase or decrease brightness (exposure), you have to use the slider that appears on the circumference of the circle. It's sounds easy (it is easy infact) but the problem with this mechanism is that the camera does not focus on its own when pointed to at an object at a close range. Annoyingly, if you touch the screen to focus (as we do in other phones), the camera captures the image without having a proper focus.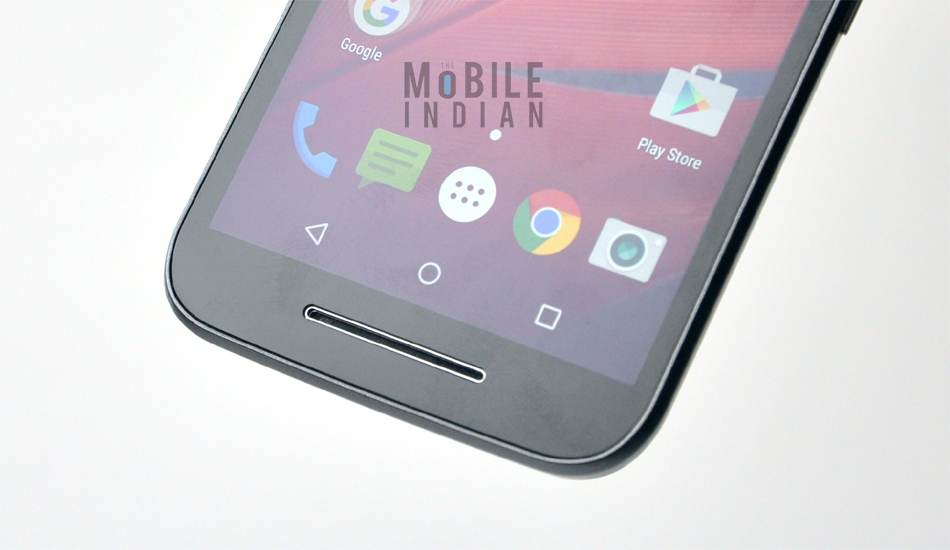 Zooming in/out though much easier – just swipe up/down on the left edge of the screen while on the camera app.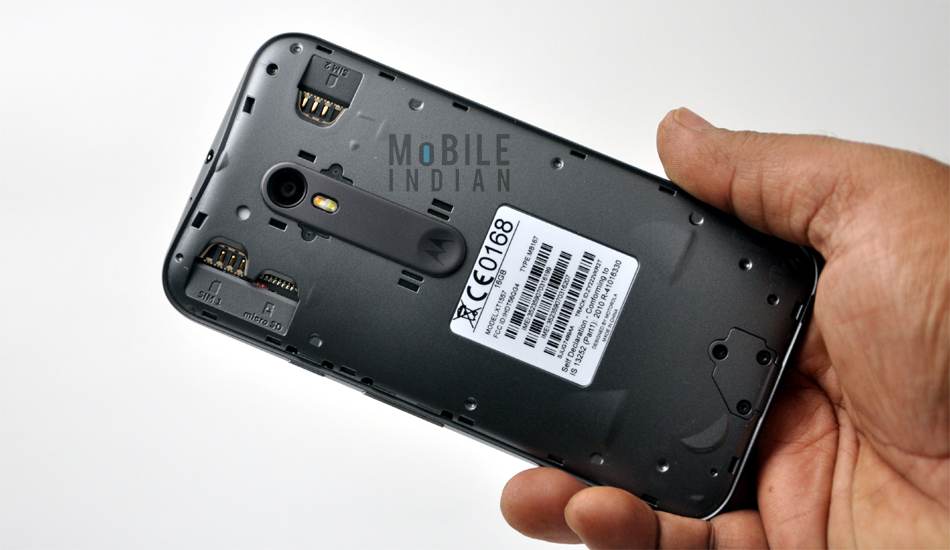 The Moto G Turbo though does not have much camera features. It has HDR, Panorama and low light mode for pictures and slow motion video mode but it misses out on GIF, Auto HDR, Raw Image mode etc.
Performance
The Moto G Turbo comes armed with the 1.5 Ghz Snapdragon octa core processor, Adreno 405 graphics processor and 2 GB RAM. There is 16 GB of internal storage in the phone along with a 32 GB micro SD card slot.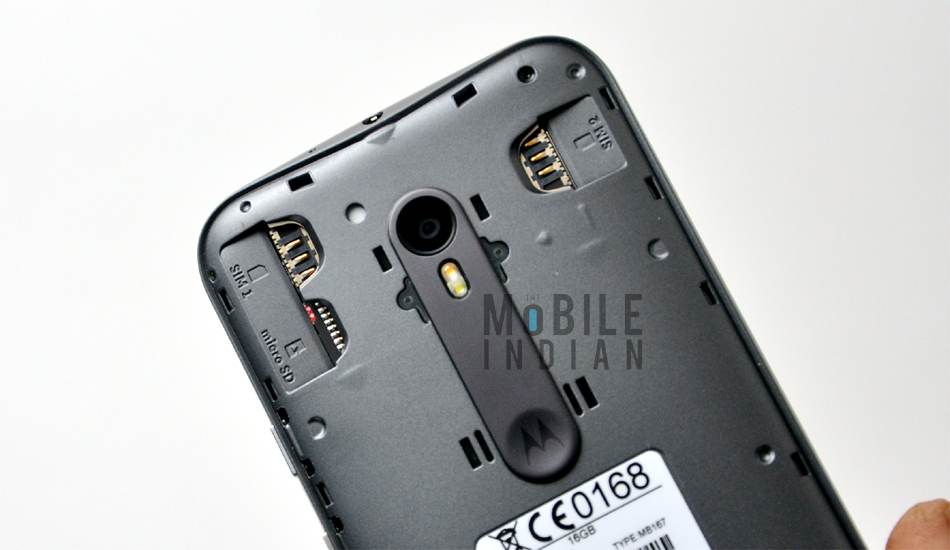 The combination works wonder for the phone. It never froze or slowed down with multitasking and it manages to play graphics heavy games like Asphalt 8 Nitro with ease.


The Moto G Turbo's 2470 mAh battery also offers a good battery back up. With two SIM cards, WiFi connectivity, about half an hour of calling and internet surfing and gaming, the phone manages to stay alive for the whole day.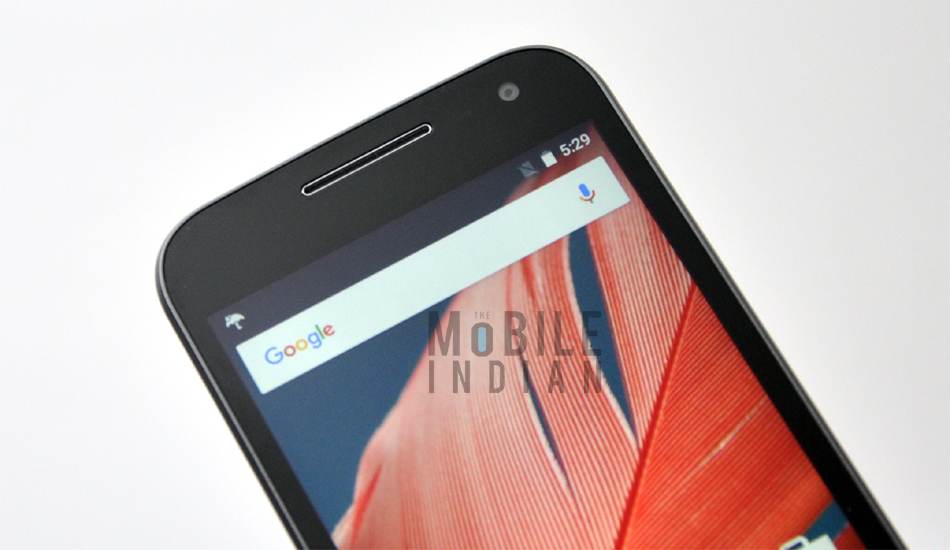 The phone has two dedicated SIM card slots unlike new age devices where the second SIM slot often a hybrid one which can either accommodate a SIM or a micro SD. The phone has two microphones for noise cancellation. Throughout the review, I never had any issues with call and normally it offers clear voice. It offers 4G, WiFi (b/g/n), Bluetooth 4.0 LE, micro USB port and a 3.5 mm jack. For navigation, it has GPS with A-GPS and GLONASS, and it is quite quick to pinpoint at the user's location. I may sound greedy but being a new age device, the Moto G Turbo should have the WiFi (ac) version as well as the Bluetooth 4.1.