One thing that most of the Indian will agree with me is that we love those products which have decent performance and are affordable. Motorola knows this quite well. Otherwise, how come that it is launching one smartphone after another that doesn't pinch the pocket while giving a good user experience.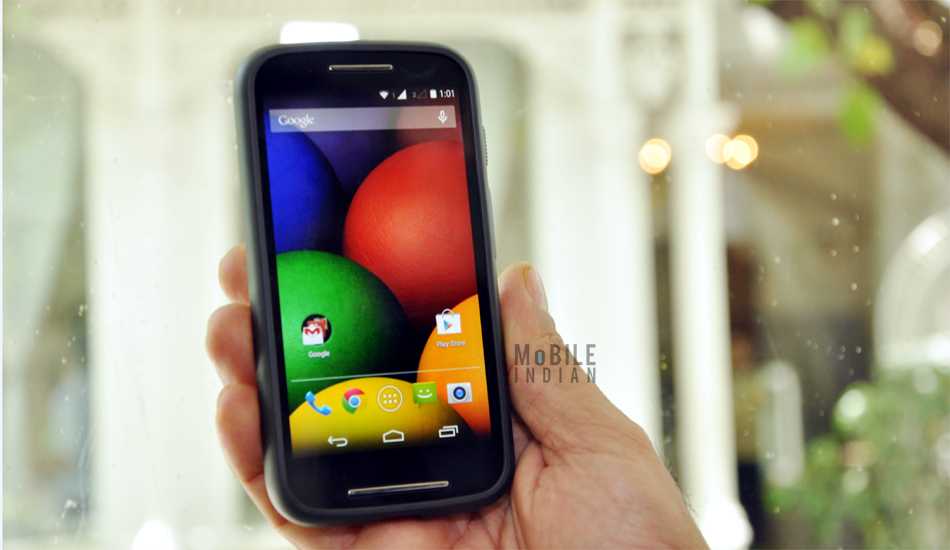 The latest from Motorola's stable is the Moto E, which is brilliantly priced at Rs 6,999 for India. It is available on Flipkart only. The smartphone not only has an attractive price tag it also has decent specs. Here we present to you our first impression about the device.
Specifications
The Motorola Mota E sports a 4.3-inch touchscreen display with 540×960 pixels resolution. This IPS display has Corning Gorilla Glass coating and is said to have low glare. It is armed with a dual core 1.2 GHz Snapdragon 200 processor and 1 GB RAM. It is currently based on Android 4.4.2 KitKat and Motorola has promised the next update as well.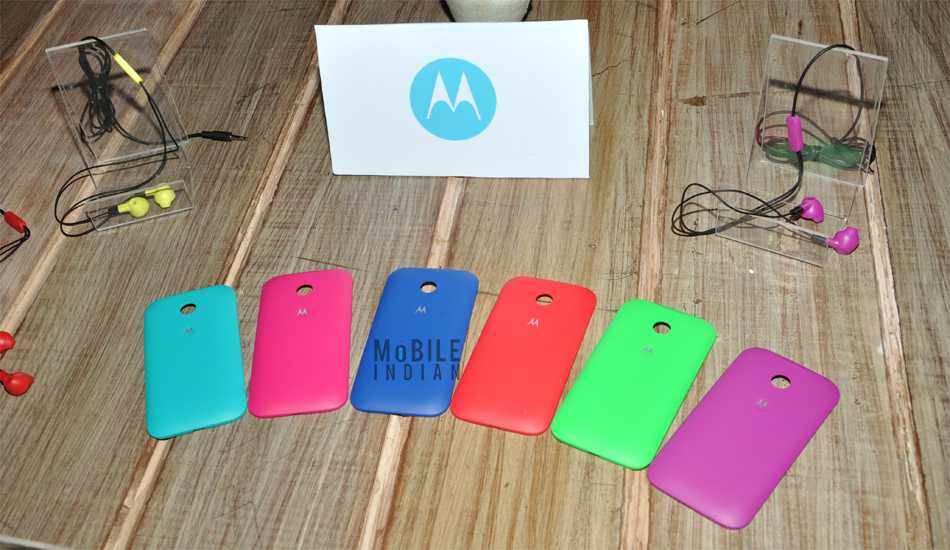 On the memory front it has 4 GB on-board storage and offers a memory card slot that can hold up to 32 GB micro SD card. Note that it is a dual SIM handset and comes with WiFi, micro USB port, and Bluetooth 4.0. For navigation, it has GPS, GLONASS, and BeiDou. It has FM radio as well.
The Motorola Moto E has a 5 megapixel rear camera with Auto HDR, 4x digital zoom, burst mode, and panorama features. Moto E has no front camera though. It has a 1960 mAh battery that claims to offer up to 24 hours of talktime. It has a curved back panel, measuring 12.3 mm at the thickest point while 6.2 mm at the thinnest part. It weighs 142 grams.
Look and Feel
Moto E looks definitely better than other smartphones available in the market under Rs 7,000. It has curved edges and the back panel has slight slant towards the sides which makes it comfortable to hold.
The Moto E has a removable back panel under which one can find a non-removable 1960 mAh battery, microSD card slot and two SIM slots. One can also purchase back panels in different colours to suit one's style and add extra layer of security in case of accidental fall.
In overall terms, the design of Moto E is borrowed from Moto G but in the price bracket the phone is coming it looks good and the only worth competitor in terms of design is Lumia 520.
Performance
I used the device for around half an hour and I didn't encounter any lag in the device. The apps were opening without undue delay, display was responding to touch and data connectivity on WiFi was smooth.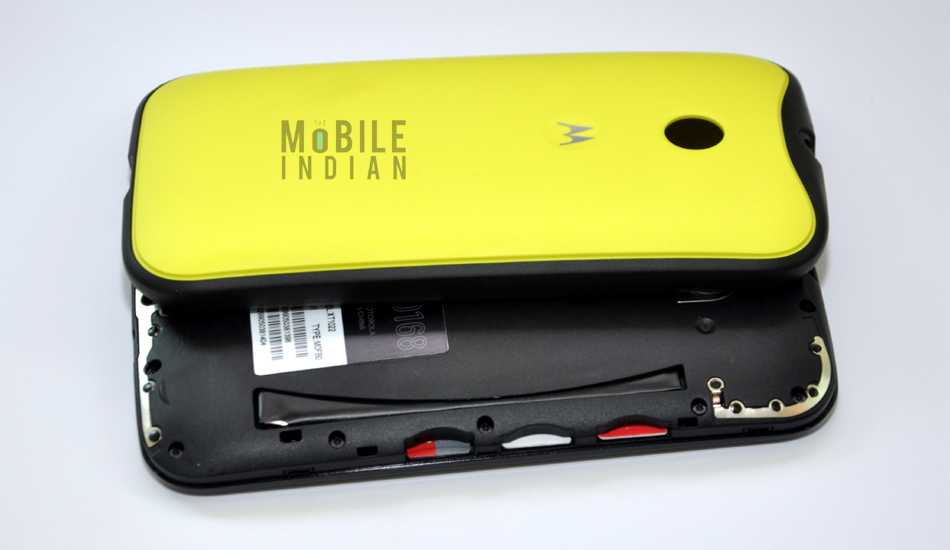 Here I must add that in the last few months all the smartphones we reviewed which were priced below Rs 9,000, Moto E stood ahead of them in terms of response to touch and smoothness of navigation. We will share the detailed performance report of the device when we review it.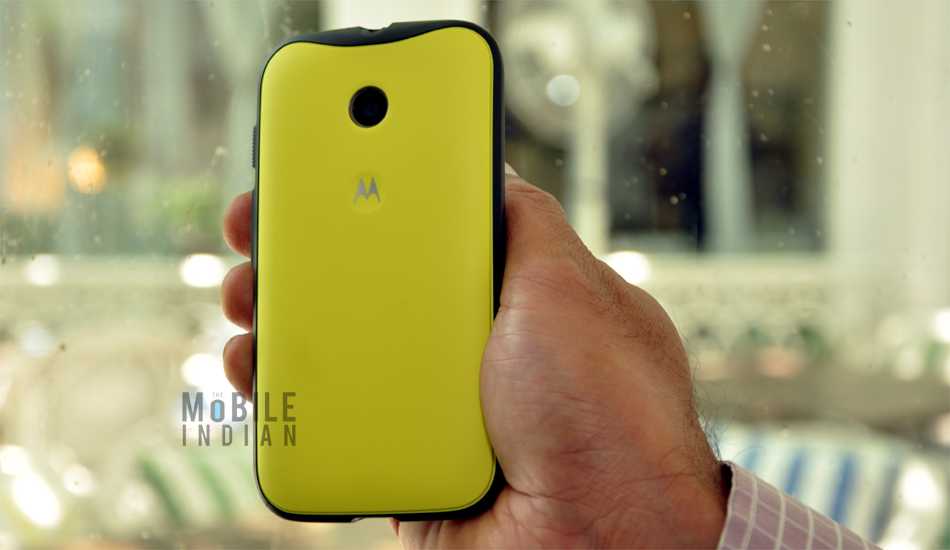 In the camera department Moto E has a 5 megapixel rear camera without LED flash. We clicked few pictures using the rear camera in natural light and dim light scenario. In natural light, shots were sharp but lacked detail. On the other hand, in dim light the picture quality was average. The auto focus functionality was surprisingly quite fast.
Images by Sushil Kumar