Zopo Mobile, a Chinese player, which recently entered the Indian market, is bringing some very attractive phones to India, and the phone that we review here is no different.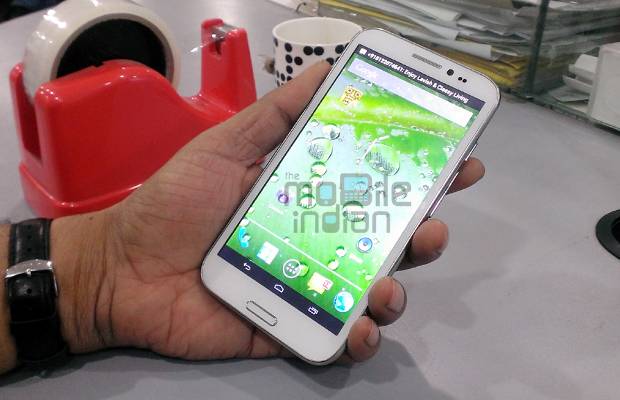 Zopo Leader Max ZP950 is a phablet with a 5.7 inch IPS panel HD (720p) display. It gets a 1 GHz dual core processor coupled with 1 GB of RAM and 4 GB of internal memory (less than 2 GB user available,) and Android Jelly Bean 4.1.2 operating system. You also get an 8 megapixel auto focus camera at the back and a 2 megapixel camera in the front.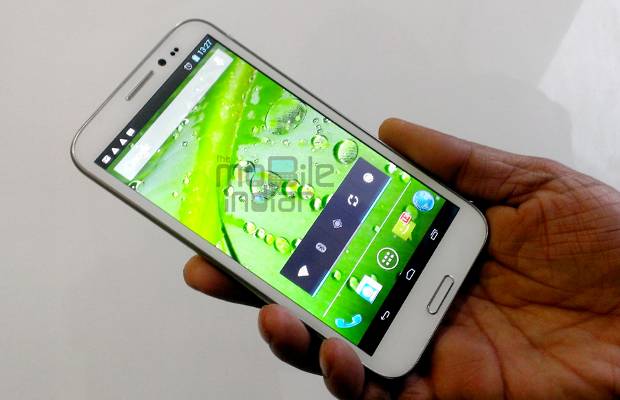 With impressive specs the phone also comes at an impressive price of Rs 15,999. However, the phone is impressive. Let's find out.
Design
The phone is large without doubt. It's heavy too, for a phone, weighing 202 grams, although the comfort of using it is reasonably good for such a large phone. It is slim at 10.2 mm and the rear panel, though smooth, is not slippery.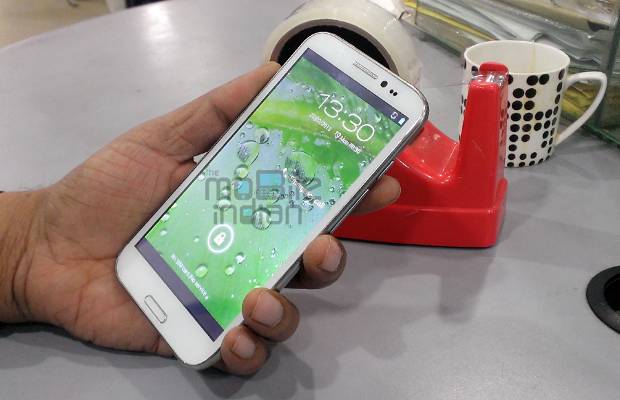 The phone has rounded edges and is finished in white. It comes with a flip cover as well as a normal back cover and using the phone with the flip cover is easier as you can hold it as a small book. In terms of buttons there is one in the front, which is a home button; while the three normal Android buttons are placed on the display itself, which is in fact a design flaw, since it wastes screen space. This is noticeable while you are using many apps and games, though not all.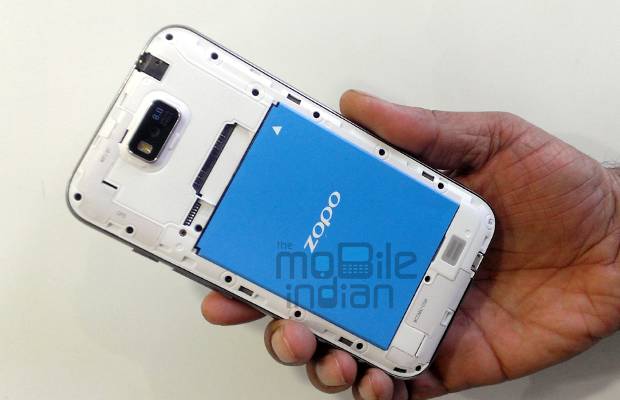 The power/lock key and volume rocker are placed on the left side and are easy to access even with the thumb. There is a 3.5 mm jack at the top and a USB port at the bottom.
The camera is at the top centre of the rear cover and has a raised platform flanked by an LED flash, and in order to protect the lens from scratches there is a chrome insert which is raised slightly higher than the camera. The speaker grill is at the bottom.
Display
The display is the biggest highlight of this phone. It is clearly very large at 5.7 inches and also boasts high HD resolution of 1280 x 720p pixel, and on top of that it is an IPS panel which offers a wide viewing angle.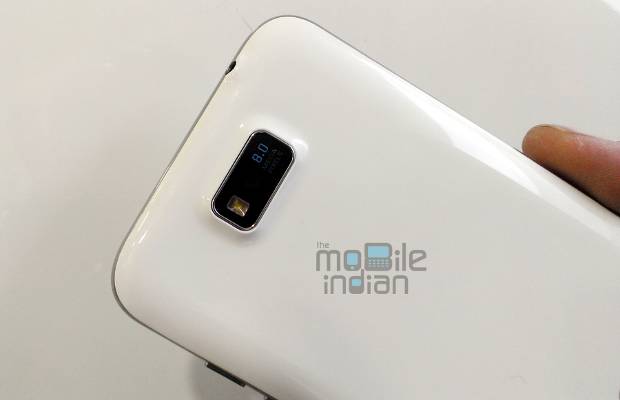 It's not just good in terms of specifications. Fortunately, the display is actually good, and manages to display colours very well, and sharpness, contrast etc are also top notch. The viewing angle is also great.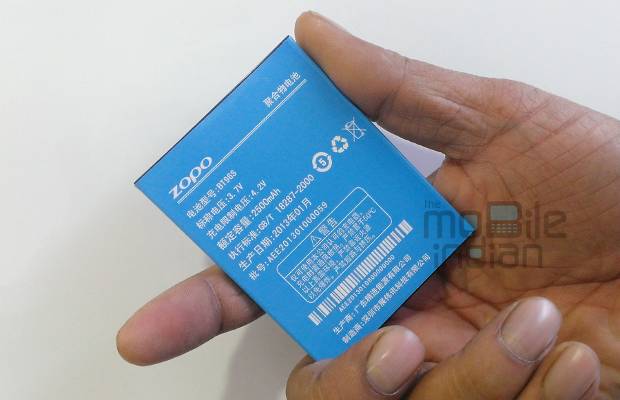 The touch sensitivity is also very good. As we have talked about in the design section above, the three capacitive Android buttons have been placed on the display itself, which means that in certain apps and games you have to contend with smaller display space as these occupy a small bank at the edge. Given that there is a physical home button as well, Zopo should have put the other two buttons alongside it. Other than that there is no complaint in terms of display quality.
Performance
The phone is based on the Mediatek MTK MT6577 chipset with a 1 GHz dual core processor. There is 1 GB RAM, which aids the performance of the phone offering the processor ample memory to use. What aids performance further is the inclusion of Android 4.1 Jelly Bean operating system, which Google has tuned for performance with its Project Butter.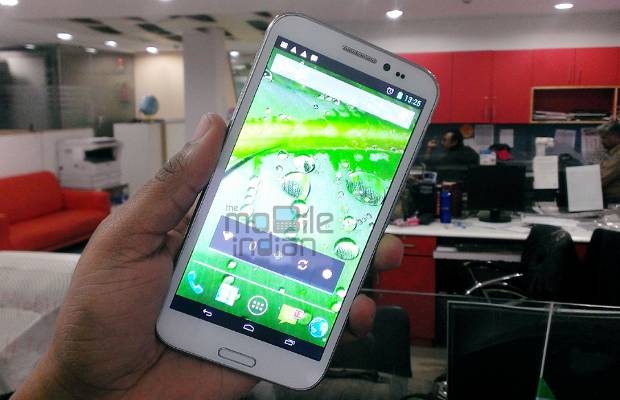 We did not encounter a single instance when the phone slowed down even while playing Subway Surfer, Temple Run 2 etc. The phone also performed well on the Antutu benchmark test with a 5997 score, which is good for a low cost device and ranks above Kindle Fire and Galaxy S.
Camera
This is one area where most Chinese origin phones from both Indian and Chinese manufacturers fail to deliver on promises, and this phone is no different.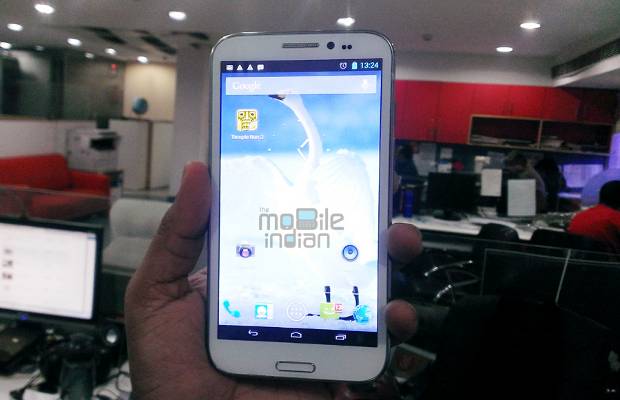 Though the claimed resolution of 8 megapixel is high, the camera is not as good as it sounds. It clicks decent pictures in well-lit conditions, although in closeups and low light conditions the camera fails to focus properly. The front facing camera does a good job for video chats though.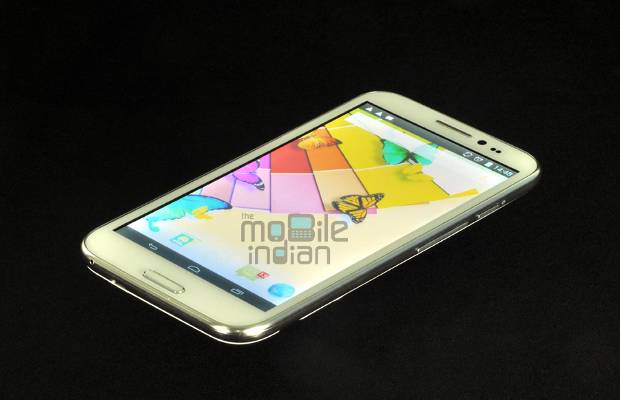 However, given that this is the case with most low cost phones, we do not count it as that big a drawback.
Battery
The phone gets a 2500 mAh battery, although with such a large display the drain on the battery is heavy. So while playing games or even while reading the battery drain is high.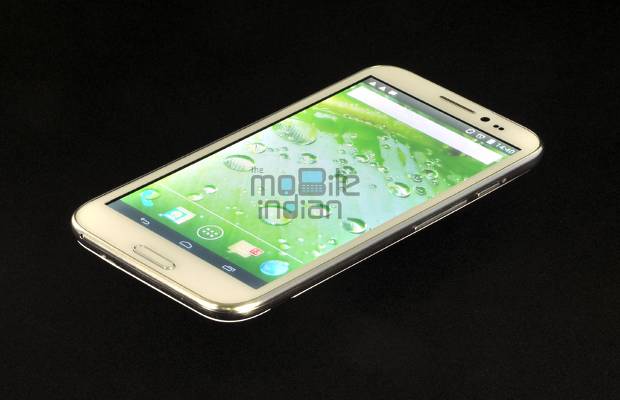 Nevertheless, the phone does well in saving battery overall and delivers decent battery life of about a full day, even with WiFi on most of the time.
Miscellaneous
The phone gets a very smooth user interface thanks to Android Jelly Bean operating system. On top of that Zopo has promised upgrades to the next Android Jelly Bean 4.2 version, which is rather unique for Indian or Chinese brands (except for bigger players like Huawei).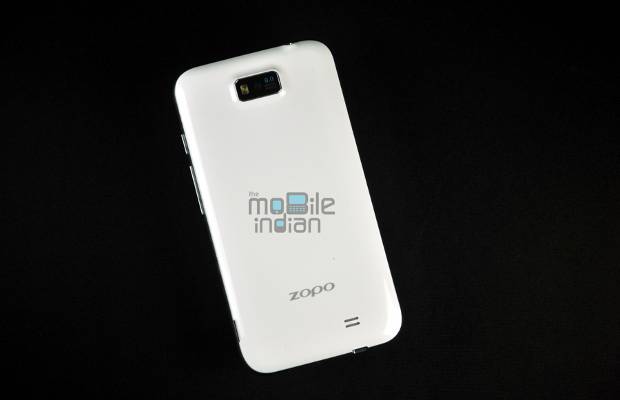 The phone's loudspeaker and headset supplied with the phone are of very good quality and are loud as well. Even the earpiece is loud and offers a good calling experience.
The phone gets WiFi with decent reception, and 3G, Bluetooth and GPS all worked fine.
Verdict
The phone has a very good display; while people with smaller hands might find it slightly awkward to operate, others are likely to love the large and high res display. Performance though not top notch, is smooth and lag free. The phone gets Android 4.1 with the promise of an upgrade, which is another plus point.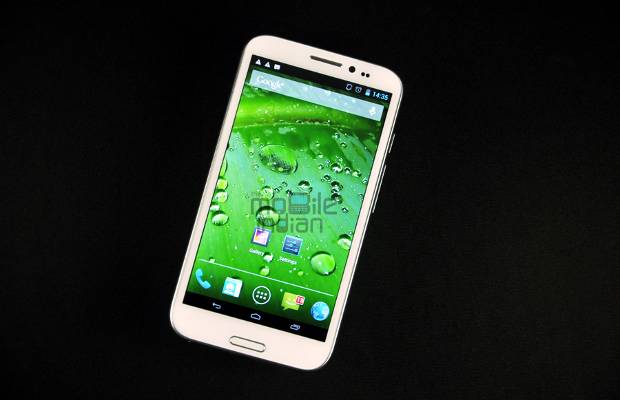 However, if the camera is one of the biggest concerns for a person, one should look at Samsung or Sony devices with even 5 megapixel cameras, which are available in this price range. The camera is acceptable but not great.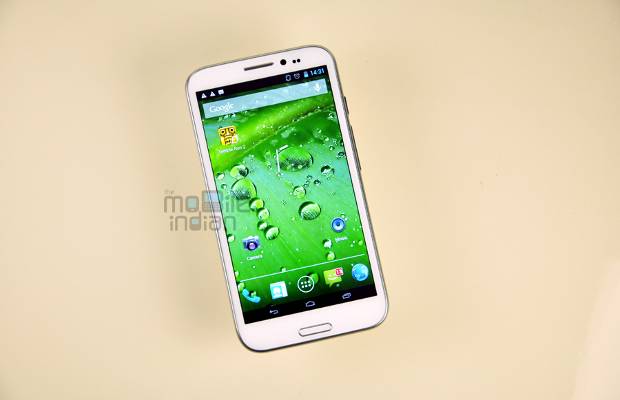 The phone is priced at Rs 15,999, which though higher than many phablets from Indian brands is well worth this product, as it offers decent quality build and a great display, and overall well rounded performance too. Still, a price tag within Rs 15,000 would have been better.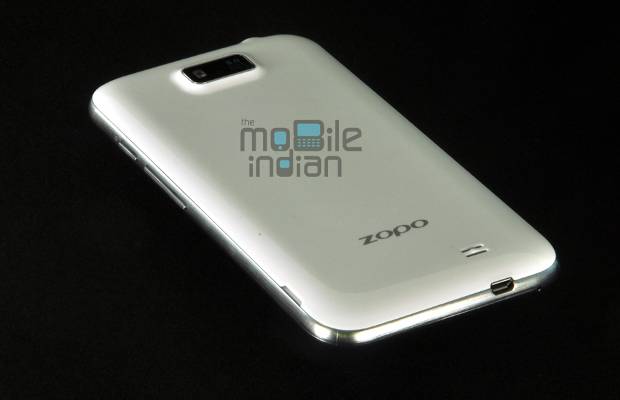 One of the biggest drawbacks of the phone is the lack of physical stores in the country, which is bound to put off many buyers.