Home grown mobile phone manufacturer Spice has been notorious for its competitively priced, feature rich products that often forced even the uninterested to sit and notice. With its Stellar Craze, too, Spice has busted a great myth that Android ICS handsets are expensive.
Introduced in August this year, the Spice Stellar came as a ground shaking device with features like Android 2.3 upgradable to Android ICS, an 800 MHz processor, 5 megapixel camera and so on. But the point of discussion was its price of Rs 6,500.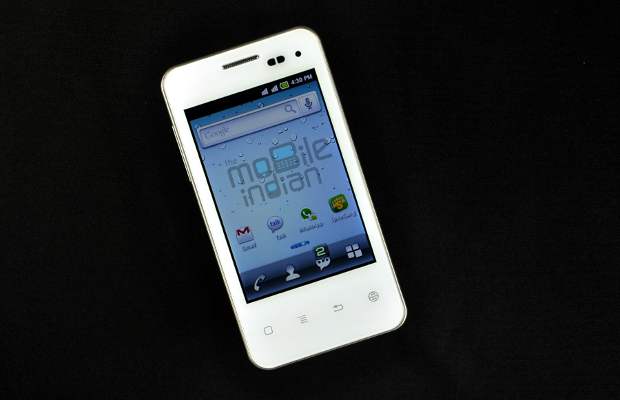 At that time, no other decent mobile phone brand was selling an ICS upgradable phone for such a low price.
In the mobile phone industry, though, figures are often misleading. But is that the case with the Spice Stellar Craze as well? Let's find out.
Look and build
The Spice Stellar Craze is not stellar in terms of looks though it is definitely attractive. It comes with a 3.5 inch full touch capacitive screen that is fitted well onto a very big body, and that means a lot of real estate for the user. This makes it easy for users to hold the phone without touching the screen and thus the screen does not get dirty often. In fact, had Spice used all the real estate in the front for the screen, the device would have had a 4 inch display.


It has a very wide chrome finished metal strip around its sides that not only gives it an aristocratic look but also protects it during accidental drops. The back panel is quite shiny, yet gives good grip. All in all, the Spice Stellar Craze looks fine and is comfortable to handle.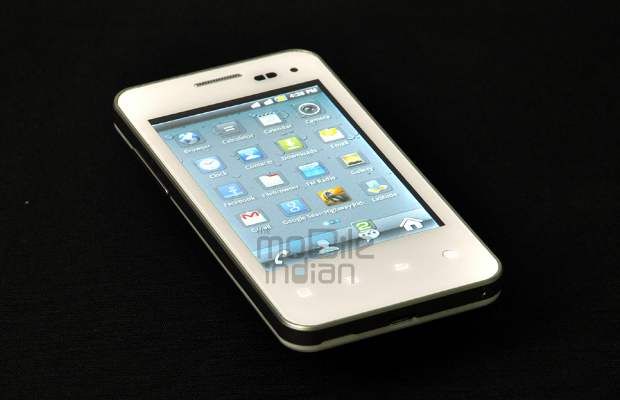 The phone has a power button on top while there is a volume rocker on the left side. Since the phone is not that big, you can easily operate it with one hand.
###PAGE###
Display
Many cheap handsets in India are mired in controversy for their unresponsive touchscreens. However, the Stellar Craze is different. Its 3.5 inch touchscreen is quite responsive. The display is also quite bright and is reasonably good in bright light conditions as well. Though it does not have a wide viewing angle this is acceptable considering it is a budget device. Overall, the Spice Stellar Craze is decent vis-Ã -vis the screen.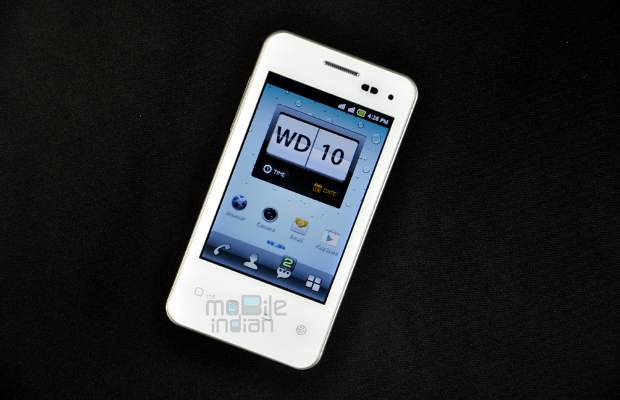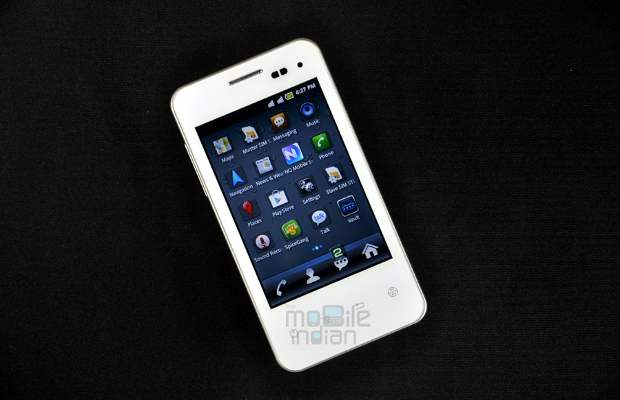 Further, the display has only 320 x 480 pixel resolution, which is quite common for a 3.5 inch display, but it won't satisfy you if you want to watch movies or play games.
###PAGE###
User interface
Besides the volume rocker and power button, the Spice Stellar Craze has no other physical key. There are four capacitive touch buttons on the bottom of the screen – Home, Menu, Return and Search. Besides, there are four more capacitive touch buttons on the lower part of the screen for quick access to Calls, Contacts, SMS and App Menu. There are in total seven screens; you can delete screens and later increase them up to seven.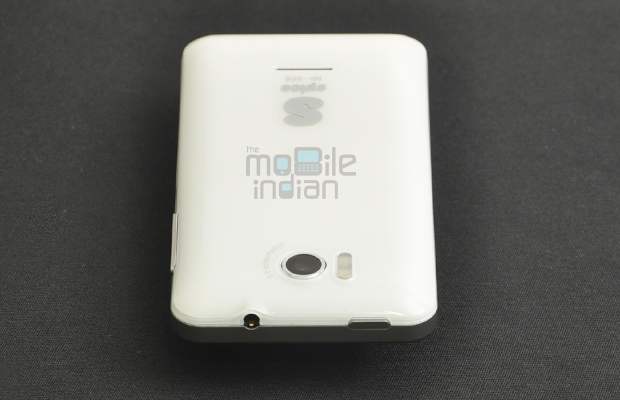 The device comes with the basic Android Gingerbread user interface with negligible customization. Apps have nice little icons and are easy on the eyes. Since Android ICS is on its way, as promised by Spice, its overall user experience is bound to get a facelift with the newer operating system.
###PAGE###
Processor and performance
The Spice Stellar Craze has a Qualcomm Scorpion processor with clockspeed of 800 MHz. In theory, this processor should be enough for a mobile phone and in fact a majority of Android smartphones under Rs 10,000 come with similar processors.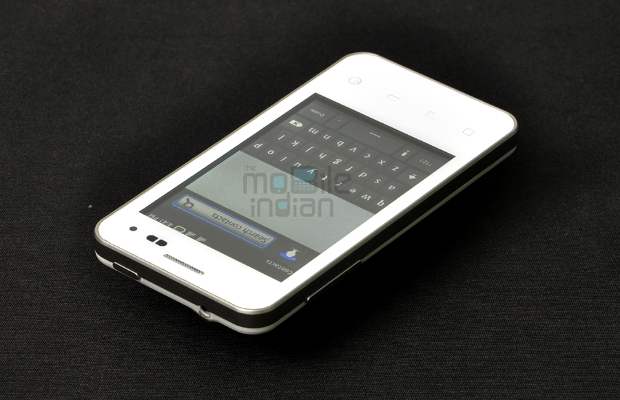 But make no mistake, this phone is not meant for gaming. Yes, it could play normal games found on the Google Play Store, but it cannot be a very high end graphics game, or even a medium one. In fact, installing RAM boosters would not be of much help either.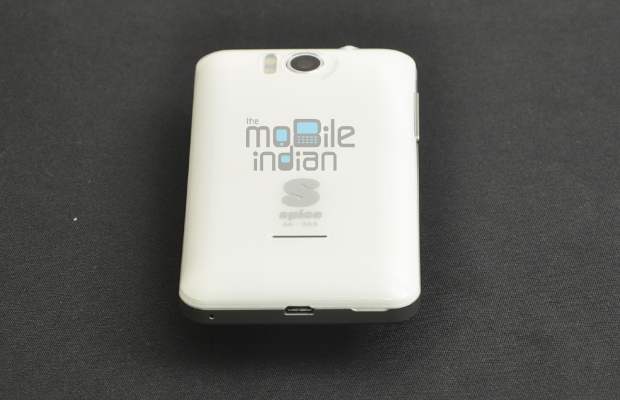 However, if you don't install an application that would eat its RAM, the phone will run quite smoothly. In its original settings, the phone has around 400 MB RAM free of its original 512 MB, but the performance goes down drastically if the engaged RAM is around 200 MB.
###PAGE###
Camera
We are great admirers of the camera quality of Spice's smartphones. The Spice Stellar Craze, too, has impressed us with its 5 megapixel camera unit, which has dual LED flash. There is also a VGA camera in the front. This is quite a rarity in the sub-Rs 10,000 segment in which phones of reputed companies hardly have dual cameras and LED flash.


Not only figure-wise, the camera is also able to capture decent images in detail and with the required sharpness. Of course, the quality of images is not outstanding, but is decent nonetheless.
###PAGE###
Battery
Spice Stellar Craze comes with a 1420 mAh Li-ion battery which, according to the company, provides four hours of talktime and eight days of standby time on 2G networks. So, clearly, performance would go down drastically on 3G and WiFi networks.


With full charge, the phone can manage to survive a day with minimal usage. But if you prefer to use WiFi networks and surf the web for an hour or so, or play games for more than half an hour, then you better carry your charger with you.
The 1420 mAh battery looks decent but its run time was definitely not up to the mark.
###PAGE###
Verdict
The Stellar Craze is currently available for around Rs 6,000. At this price, one would hardly get the features from big brands like Samsung, LG or Nokia, that Spice is offering. Of course, you could get better features on cheaper smartphones from the likes of Micromax.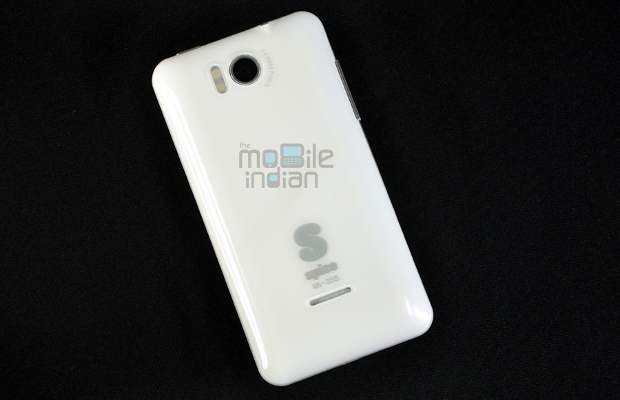 But, Stellar Craze has many things in its favour. Not only has it a good body, but Spice has also promised to release Android ICS for it. How the phone will run on ICS is a matter for discussion as Android ICS eats more RAM than Android 2.3, and even without ICS the phone hangs often even if only half its RAM is being consumed.
Spice's device has plenty of competition not only from bigger brands but also from domestic companies like Micromax and Lava. Its prominent opponents are the Samsung Galaxy Y, Micromax Ninja 4.0, Asha 311 etc. You can check our Compare Mobile section for more information.