In this age of Android and iOS, Samsung is bold enough to release smartphones on its Bada platform. Since most developers prefer the former two platforms, Samsung has a hard time bringing applications to Bada and this is why it is difficult to convince users to opt for Bada operating system phones.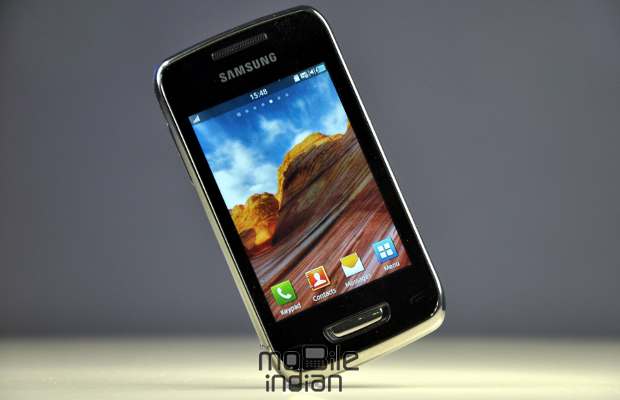 The phone under review is Samsung Wave Y running Bada platform. It is available in the market for Rs 7,210. Released in January this year, the smartphone has features to woo the youth. But unfortunately, it has a lot going against it – first, there are a lot of smartphones in the price range of Rs 6,000 to Rs 8,000 and a majority of them are based on Android operating system, which is considered the No 1 platform today. Secondly, the phone has Bada operating system, which is still in its infancy and has very few applications.
But having said that Bada does provide a decent number of applications including games and Wave Y has better specifications compared to other phones in this price range. That's why The Mobile Indian chose to review this phone to find out its mettle.
###PAGE###
Look
Samsung Wave Y has a bar design with curved corners. Though the back cover is made entirely of plastic, is beautifully made, giving an aluminum finish that surely gives this phone an elegant look. At the back the 2 megapixel camera lies besides a speaker while there is another speaker on the front on top of the display.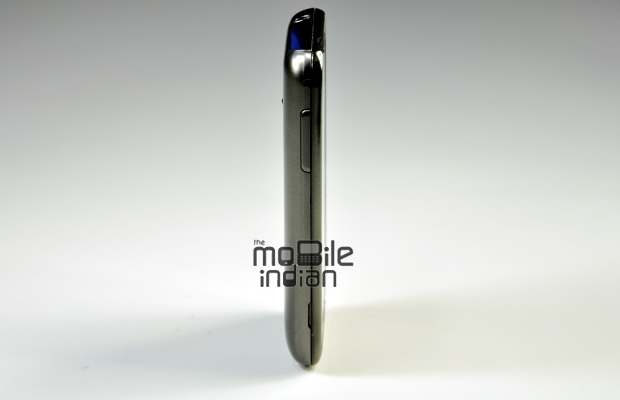 The display has a physical home button while the volume rockers are on the top left and the power on/off button is on the top right. The 3.5 mm jack is placed conventionally at the top. A micro USB cum charger port is at the bottom, just below the physical home button. There are four capacitive buttons on the touchscreen which you can change though.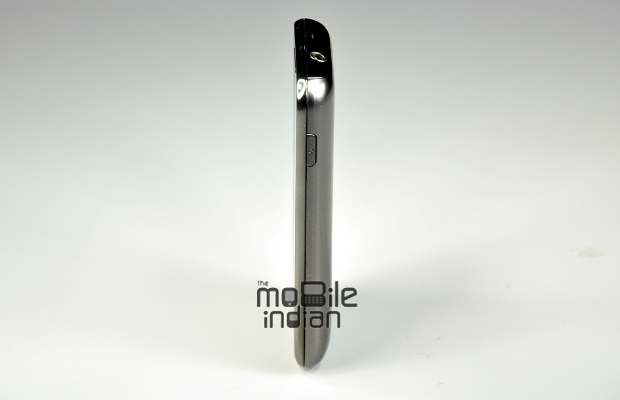 At 104.8 grams, this phone is not the lightest but it is certainly beautifully designed, with a good grip that makes it comfortable and sturdy to hold. However, its aluminum finished back cover could be a bit slippery in sweaty hands. Looks-wise, the Wave Y scores well and definitely better than most other smartphones in this price range.
###PAGE###
Display
Its 3.2 inch display produces 480 x 320 pixel images, and the TFT screen does give it good colour vibrancy and contrast. At maximum brightness you will be able to see pictures in bright sunlight as well.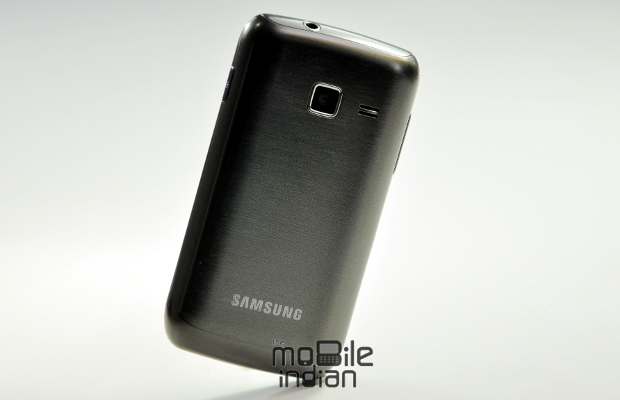 However, the screen does not support a wide viewing angel so it would be a bit difficult for two people to watch something on this phone at the same time, but for one person the visuals are excellent.
###PAGE###
User interface
Wave Y has Samsung's Touchwhiz user interface. It brings a new element called Live Panels – where widgets like weather, news, search etc come with transparent screens, and it has a dedicated home screen.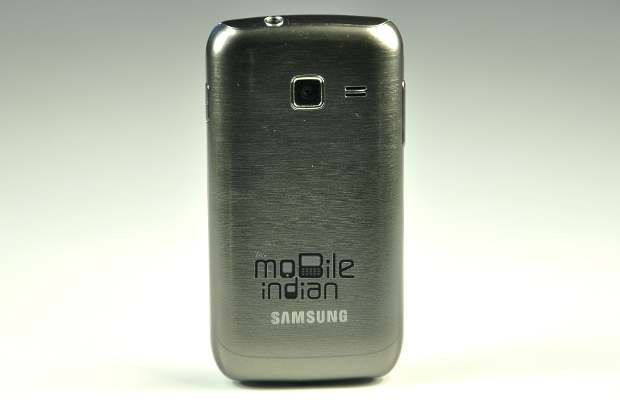 Like on Android platform, Touchwhiz user interface supports a pull down notification bar that shows WiFi, Bluetooth, rotate and sound, and vibration tools besides a radio/music player. You can control the radio and music even without unlocking the screen.
Uninstalling apps is also quite easy – just tap the particular application and a small cross button in red will appear above the app. You can either uninstall the app or just move into one of the ten home screens by simply dragging and putting the app icon into the home screen folder.
###PAGE###
Operating system and performance
Samsung Wave Y comes with Bada 2.0 operating system. As I said earlier, Bada still has a long way to go before it can catch up with Android or iOS. The biggest downside of this OS is the lack of applications. Not only are there few applications; many are in the paid version. What is painful is the fact that many such apps are available for absolutely no cost on Android.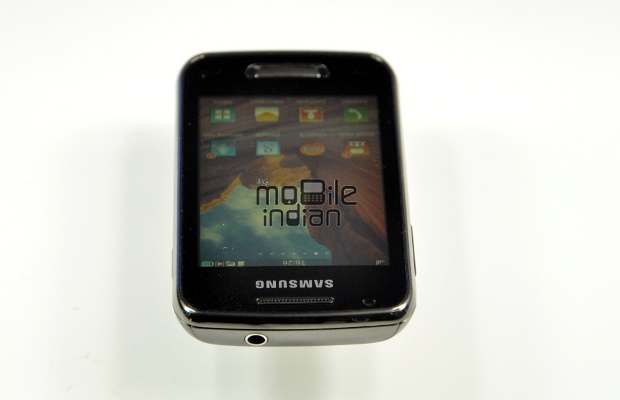 Moreover, its 832 MHz processor looks good only on paper, and is just about decent in reality. After a while, the phone certainly shows some lethargy and takes a good 2-3 seconds to open apps. Though it froze on a couple of occasions, its overall performance can be termed good considering its price.
###PAGE###
Some other plus points
Samsung's ChatOn messaging platform is one of the highlights. It allows users to send messages to other ChatOn users like the BlackBerry Messenger (BBM). Since ChatOn is now available for Android and iOS as well, users now have much needed flexibility.
There is also a Social Hub application where you can get messages from Twitter, Facebook, Gmail and Yahoo etc, which makes it very lucrative for those who always wanted to be in touch with others.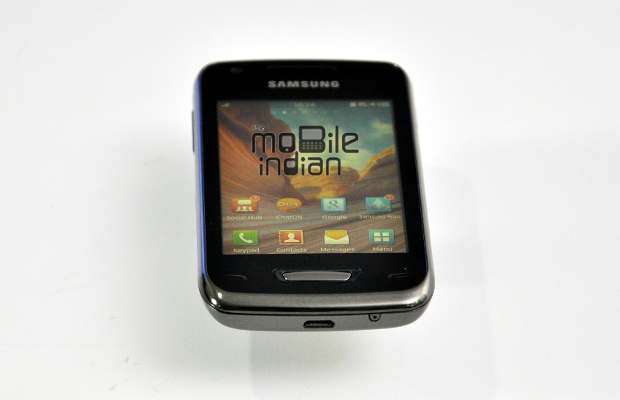 Samsung Wave Y comes with a 2 megapixel rear camera that captures decent videos at 30 frames per second. Images too have good contrast and colour vibrancy. Since there is no flash, though, it is not possible to take images in low light.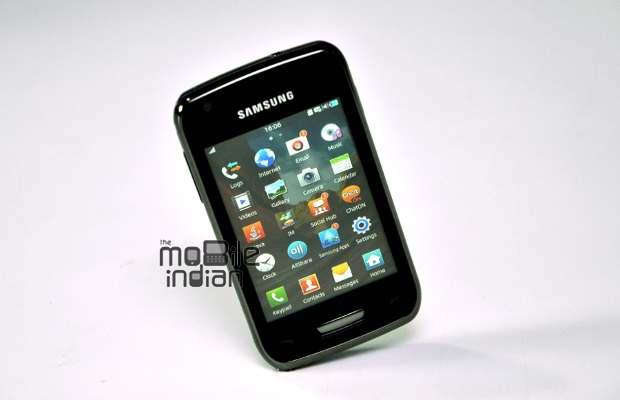 Listening to music/FM radio is another pleasurable experience on Wave Y. Though it is not loud it is okay when heard through a headset.
Another highlight of the phone is the Samsung All Share feature that allows users to enjoy media content wirelessly from other All Share enabled devices. For example, you can watch YouTube on your All Share enabled HDTV by using your Wave Y's 3G connection and that too without using any wire.
###PAGE###
Downsides
A very irritating thing about the Wave Y model that we received is the frequent WiFi connection problem. Often the handset disconnects from WiFi automatically, which is very frustrating especially when you are browsing.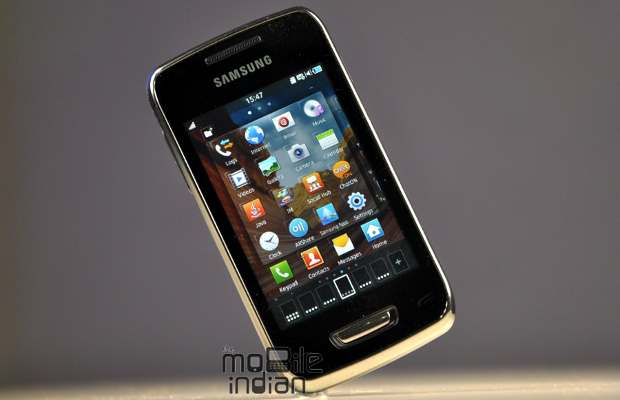 The lack of apps in the Samsung app store is very disheartening. Moreover, many apps that are available for free on Android are priced steeply in the Samsung app store. Besides the lack of apps, the quality of available apps is also a concern. You couldn't even find the YouTube app on Samsung app store and the preloaded YouTube app on the handset is far from satisfactory. On top of that, Samsung app store frequently closes down, showing network errors.
###PAGE###
Verdict
At Rs 7,210 Samsung Wave Y is a decent smartphone with attractive features. Bada operating system has features that closely resemble Android, hence it will not terrify users with its interface. Moreover, it is offering advanced technology like All Share and WiFi Direct to people who already have some cool gadgets at their disposal.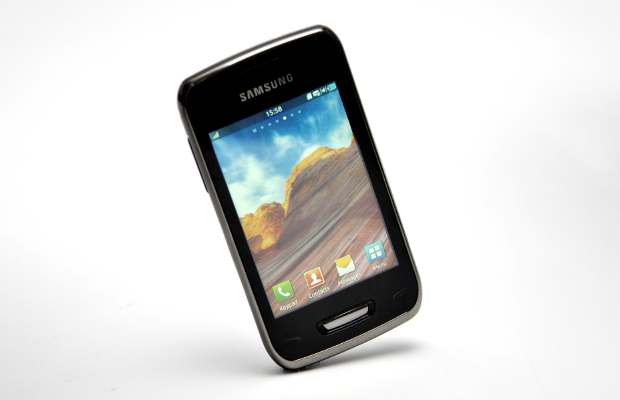 However, if you are a gaming enthusiast, you would not like this platform as it does not have even a single decent game. The processor won't blow you out of your mind. So in a nutshell there is nothing spectacular about the Samsung Wave Y. Besides, Samsung itself has a couple of handsets in the Rs 7,000-Rs 8,000 price range running Android operating system.
You could visit out Handset Guide section to browse more Samsung handsets.