Research In Motion (RIM) had introduced a touchscreen smartphone in its Curve series. In fact, the new BlackBerry Curve 9380 is the only touchscreen handsets in the Curve family that features the new BlackBerry 7 OS. In coming weeks, the BlackBerry 7.1 OS is expected to release later this month and would bring bunch of new features along with improvements from ground up.
The BlackBerry Curve series had mostly the Qwerty keyboard offering handsets and the Curve 9380 has thus makes a nervous entry.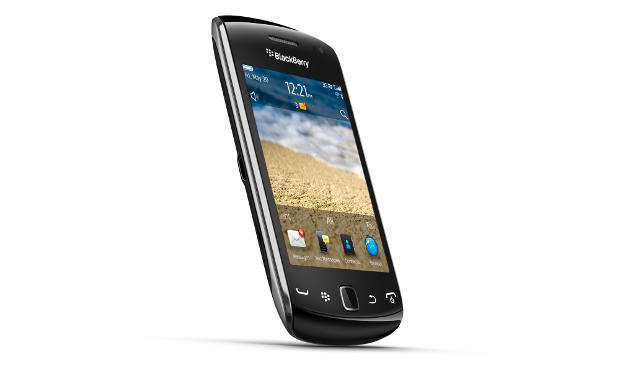 The phone does have glossy look and is quite compact to stay comfortable in Indian hands. Following is our brief account of tenure with the BlackBerry 9380.
###PAGE###
Design
The design of the BlackBerry Curve 9380 appears to be a mix of Torch 9860 and Storm II smartphones. Besides glossy black front panel curved on top and bottom, the Curve 9380 has steel band around the edges. It weighs just under 100 grams which is comparatively lighter than other smartphones in same category.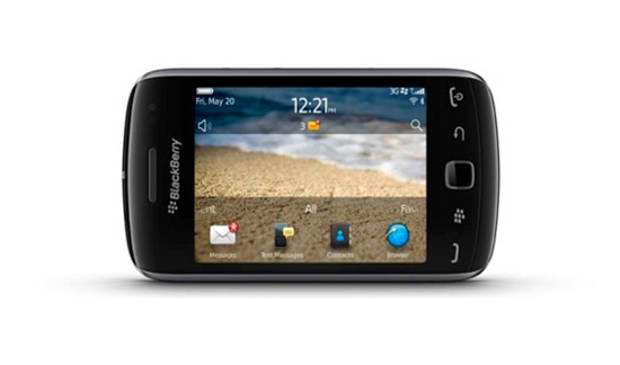 The BlackBerry Curve 9380 has a polycarbonate back-panel which is shining and quite a finger-print magnet. The Optical D-Pad lies at the bottom center in the front with pair of capacitive buttons on each side. These capacitive buttons, standing for Call, Menu, Back and End, are bit hard to press when compared to the ones found in Torch 9860.
The 3.2-inch capacitive full touchscreen of the Curve 9380 supports 360×480 pixel native resolution. Because of the lower native resolution support, the icon corners appear bit blocky. It would be perfect to have WVGA (480×800) resolution support in this screen which is bright and offers nice natural appearing colours. The text appears quite clear and pleasant enough but the crispness is missing in images.
On the right side is the volume control buttons along with the convenience key, offered in bit of bumped rubber edges. The micro USB port for charging the phone and connecting data cable lies on the left side of the phone.
BlackBerry Curve 9380 has been smartly designed to be comfortable to hold in hand and easily pushed into the pocket. The touchscreen keyboard would be bit uncomfortable to use in portrait mode for the people with big hands. Over all, the phone is a good looking handset but with a glossy fingerprint magnet.
###PAGE###
Operating System and Apps
The BlackBerry Curve 9380 gave a mixed experience with the BlackBerry 7 OS. The BlackBerry Curve 9380 features an 806 MHz mobile processor coupled with 512 MB that promises smooth if not snazzy performance on paper. At times it does but there are instances when couple of apps (mostly that require web connectivity) are left open. Of course, a reboot fixes it but it takes 1.5 minutes to restart the phone.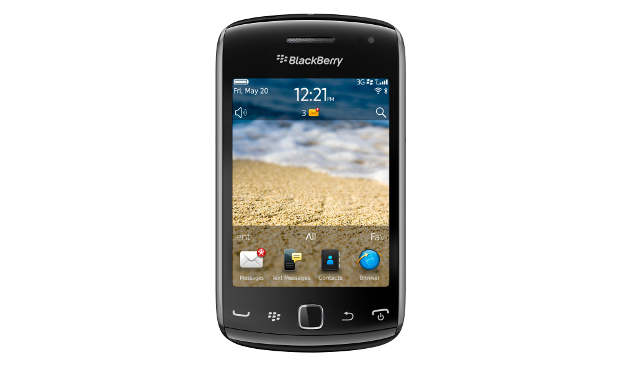 With the BlackBerry 7 OS, there's one basic problem of scrolling through a list or web page without having to click on a link accidentally. On the 3.2-inch touchscreen display anyways things appear bit cramped. Obviously the explanation in its defence would be to use the trackpad to scroll pan or scroll in a list. At times the touchscreen keyboard does not show up automatically for entering log-in credentials.
Unified Inbox of Curve 9380 is great to check out both SMS and emails at the same time and take care of it from there itself.
Mobile Internet browser has been tweaked for the BlackBerry 7 OS but lacks the Adobe Flash Player support. Once again the web browser takes its own time to load a page when on a faster 3G data network. Except for the scrolling, the Internet browser brings massive improvement in terms of speed on text heavy pages. However, on web pages with loads of elements, the pinch-to-zoom function stutters a bit.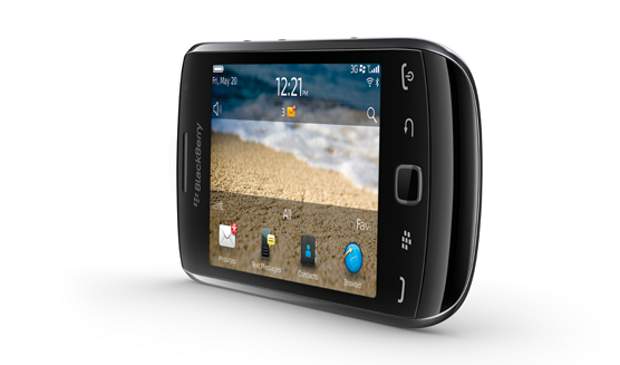 Fortunately, BlackBerry Curve 9380 comes pre-loaded with Documents On Go suite that will let you create and edit documents on the move. Two games and couple of other essential apps come pre-loaded on this phone.
###PAGE###
Multimedia
With the full touchscreen, anyone would expect a great multimedia performance from the phone. Curve 9380's music player offers pretty straight forward options to navigate through the music files by auto-sorting views – Albums, Artists or Genres. You better have the Meta Tags of the music files proper to view them accordingly. Other options such as visualisations, album art and run in background are offered so the music player serves it purpose. However, it would've been great if the home screen or the lock screen would show the track details while it is being played in the background.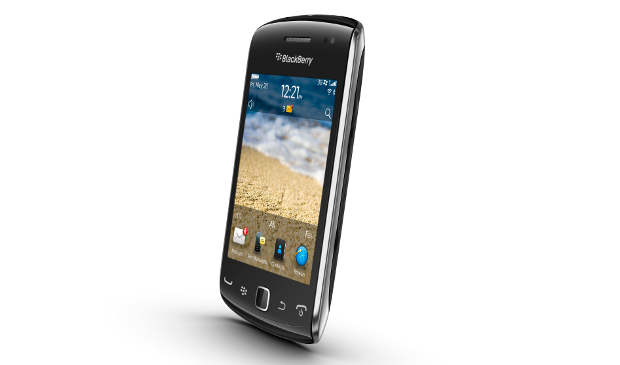 BlackBerry 7 OS brings support for the widely used modern day video formats and thereby supports DivX, XviD, H.264/MPEG-4 and WMV video formats. The hardware is capable of enough of playing majority of the .avi and .mp4 files up to 720p HD video resolution. It won't support the AC3 codec so some XviD files won't play at all.
Voice call quality is good and fair. But when it comes to the audio output, the phone is bit of disappointment even if you are in to serious music listening. Even with the costly pair of earphones, the phone lacked to provide the best possible output which was easily obtained through other competing handsets like Nokia 701, Sony Xperia Neo V or even Samsung Galaxy series smartphones.
For the trendy crowd, RIM has packed a 5 megapixel camera with fixed focus and 4x digital zoom. Curve 9380's camera app also offers geo-tagging and face detection. The LED Flash is located at a distance of over an inch from the camera sensor. Image quality was not too pleasing as the camera would fill up the photos with digital noise as the sensor is too fast for its own good and can't get enough light.
Except for the video playback, the BlackBerry 9380 falls bit short of the competing smartphones on grounds of camera and audio output.
###PAGE###
Battery Life
After making couple of calls, about twelve to fifteen emails, and listening to music for couple of hours, the phone managed to run about a day and a half. With heavy usage involving usage of BlackBerry Messenger, Twitter App, Facebook App and also syncing more than one email accounts, the battery life comes down to under a day.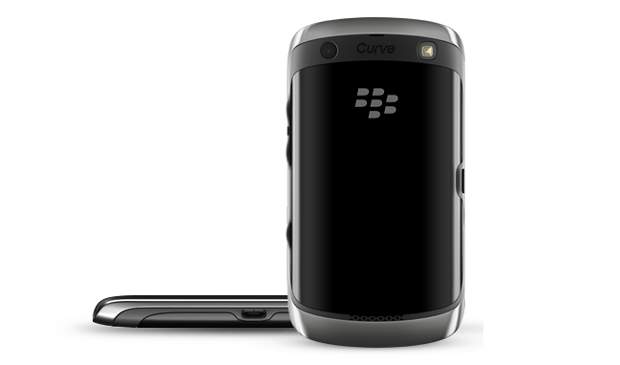 RIM has packed a 1230 mAh Li-ion battery which is indeed good enough if the device used over 2G Networks mostly. The 3G networks, WiFi and GPS are known to gobble up battery life quickly. Only with the BlackBerry 7.1 OS, users can expect to see the Battery Save mode which automatically conserves battery life after reaching a certain threshold. Battery life is one of the most important components of any new smartphone which comes with a fresh operating system. This phone would work perfectly with a 1400 mAh battery included.
###PAGE###
Conclusion
RIM has made a bold attempt to bring the full touchscreen experience in the Curve series which is mostly focused towards the youth. New BlackBerry Curve 9380 is meant for those looking for a stop gap BlackBerry 7 OS based handset till the BlackBerry 10 handsets become officially available. One can get a best deal of Rs 19,700 online for BlackBerry Curve 9380.
For this price, you can get the Sony Ericsson Xperia Pro and LG Optimus Black. It goes without saying that both handsets offer several merits in terms of hardware but offer the same operating system with different take – Android. Serious business folks or avid BlackBerry users should certainly try out the BlackBerry Curve 9380 to experience the richness of the BlackBerry 7 OS operating system.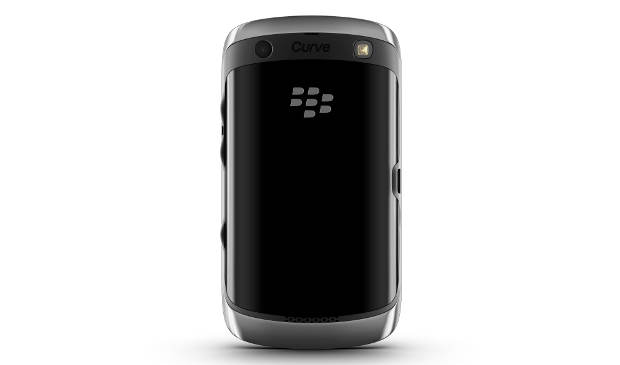 Lighter profile, and pocket-able form factor makes BlackBerry Curve 9380 a decent smartphone to experience the BlackBerry 7 OS till the major update arrives sometime later this month.